The website is currently undergoing maintenance. Sorry for the inconvenience.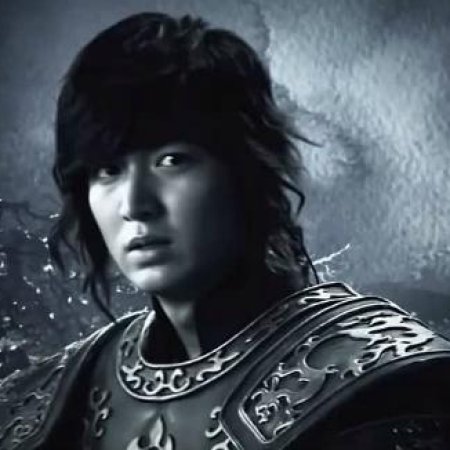 Faith Episode 5
---
---
Prince Cheol tries to ridicule the king, saying that General Choi Young has made up everything about the Doctor coming from heaven. General's wound gets infected/heart stops beating, Doctor does CPR brings him back to life. Prince Cheol confesses he killed the traitors that were poisoned, to protect the king. King decides to accept Prince's request to take the Doctor(Eun Soo) with him. Doctor is dragged away. Disobeying King's orders General Choi goes to save the Doctor.
Faith Episode 5 Reviews
the king is sooo childish, he's like a baby who wanna do what he wants and everyone should say yes just because he ordered, he's unbearable!
I dont know if I dislike or like dr. Eun soo's character, sometime she's really annoying and she's acting like a fool ( or a psycho :p) and sometime she's behaving according to her age :D
Was this review helpful to you?
Ahhh I love the queen, she's one of my favorite character till now. I love how she's smart and wiser than her husband...
Was this review helpful to you?
i love this drama so far. but we all know choi young is in love with yoo eun soo but cant let go of his first love.
The next episodes will be different from the 1st ones. Now Choi Young will appear as a traitor to the present king. i'm excited and i can't wait for the next episodes *-* !
Was this review helpful to you?
Now i can finally say i'm in love with this drama. It's becoming great and i'm sure the coming episodes will be as good as this or maybe better!!
The whole bringing life to a cold dead heart metaphor used in a literal sense was just about the right amount of cheese.
The relationship dynamic between the King and Queen is still delightful to watch. She is by far the most interesting character of the show. Though I admit the King's self-doubt and bad judgement calls make the show. I really look forward to seeing if/how he will rise to challenge of ruling the kingdom as the story progresses.
The villains are still incredibly dull and one dimensional. The blinging jewellery, stupid grey wig, cat, femme fatale crap won't change that. But I'm hoping that something else might like the fact Yoo Oh Sung is a good actor (hint: Get yo act together writers!)
Now that we have some back stories, some context, I'm finally connecting with the leads and enjoying the show more...even if it is still slightly awkward at times.
I'm basically watching this show and liking about 60% of what is going on...the rest just doesn't interest me.
LOL at the cemented pavements...talk about an anachronism! The drama is still kooky as hell. But hey! It's kinda addictive.
Will I be watching the next episode?
Sure why not.
Do I love this drama?
No...not really.
Was this review helpful to you?
The drama is finally finding its feet.
Choi Young's pseudo-confession was well-placed within that particular scene. One thing I'm enjoying about this drama is it's placement of humor (the queen rolling her eyes at the king, ES spelling out the f word to the prince, etc.) It has good timing, in my opinion.
Although this is not my favorite drama right now (le gasp, since that goes to Arang, hands down) I'm really enjoying it.
Can't wait to watch episode 6! It looks a treat!
Was this review helpful to you?
...than the last. I'm glad I didn't read any reviews or recaps before watching the episode now.
Having said that, I liked this episode more than the others. I wasn't silly funny, but it still had some humor in it at the end. I laughed when Choi Young said he was in love with Eun Soo because, although it will very possibly happen in future episodes, he's right now all about honor and keeping his word.
I also liked his one man (actually two man, but the boy wasn't as active as Choi Young) rescue mission. I was very much smitten with Lee MinHo while he was going around killing an army. That sounds kind of wrong....lol!
I'm looking forward to watching ep. 6 because from what I saw in the previews, she does not get at all the reasons why he declared his love for her. He had to do it. The evil man, whose name just went poof from my head, couldn't risk killing her if he wants Choi Young on his team and Choi Young knew this.
Was this review helpful to you?
I think I realized why I wasn't swept away by this drama from the beginning, besides the bad special effects. It doesn't have that Goryo period sageuk feel I love. And although the music is not bad, I like it, it doesn't help me get in the right mood.