Where to Watch You Who Came from the Stars Episode 21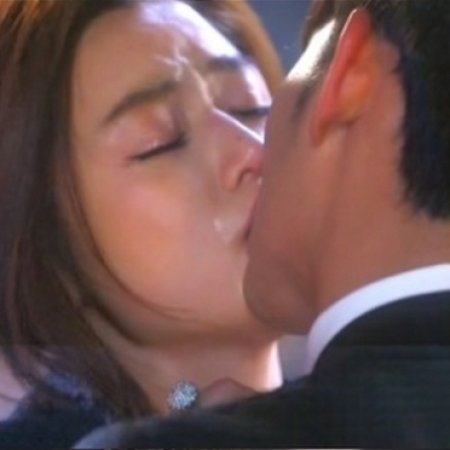 You Who Came from the Stars Episode 21
Final Chronical
---
---
Do Min Joon's departure is too difficult to bear for Song Yi. But in the end Do Min Joon manages to develop a skill of teleporting from his star to earth and meets Song Yi again after three years.
You Who Came from the Stars Recent Discussions
Reactions
Was this review helpful to you?
I expected a logic less forced happy ending but was surprised to see that as usual man from stars exceeded my expectation
Was this review helpful to you?
So here we are, guys... The last episode, prepare tissues. I am SO glad that it's a happy ending! They're together and he's alive! After all the tears that were shed throughout this drama, I'm mega happy that they end up together :) the only thing is that the writers didn't make it clear at all whether DMJ will stay looking young while CSY carried on ageing.. Guess we won't have to worry about that but what about bodily fluids?! Will they be able to have their 7 kids?! I need answers, hahaha. Anyway, this is a beautiful drama with a great cast and OSTs that fit in perfectly. I will be missing all the laughs this dramas gave me!
Was this review helpful to you?
This ending felt like a cop out to me. Somehow he gets stuck in a wormhole, which doesn't end up killing him but instead somehow cures him/sends him back to earth? Wth? Also, there was no closure for the side characters like Se Mi or Hwi Kyung.
Was this review helpful to you?
I have never been so satified with an kdrama ending in my life......They ended it in way we want more but at the same time we're happy with what we got.(They also kissed the same way poeple in real life would kiss if they had been separated for 3 Years..LOVED IT!!!!!!!!!!!!!!!!!)It has a very bittersweet ending.I think Do Min Joon will be able to age now because going back and forth in space should speed up his aging process....I sooooooo wanted to see their kids but hey they're together....Well i really don't have anything else to say except This is one of the best dramas i have ever seen...and if this writer keeps on writing like this then she/he will be veeeryyy famous and i will watch everyone of her/his drama!!!
What I didn't like was how he just vanished. Because he was suddenly dissipating in the forest I assumed he didn't make it on the UFO. However, when he comes back it kind of sounds like he went home. Then they flashed back when he was explaining how he's back. Not sure if some of it got jumbled in the translation of the subtitles. I would think Dramafever did a good job.
"Three years ago, when I left this place, I was sucked into somewhere. It's called a wormhole. After I went back and recovered everything I tried really hard to comeback. I didn't need the long time over there. I only needed the short time on earth."
So he did vanish, apparently into a wormhole. Which somehow took him to his home planet. He doesn't need the "long time" because he's adapted to earth's "short time". So now he's learned to use his teleporting powers with the wormhole, but he still can't control it? Either way it's fitting for the drama and their love story.
Sure the science fiction elements leave a lot to be desired. (And if he isn't going back to his home planet is he in vast darkness in space until he gets enough energy to come back. That could be scary and lonely depending on how long he lives. See it's too lose.) But, hey that's kind of the open question of the whole alien aspect here.
Despite that being totally unclear it is a perfect ending. Like Song Yi said it makes her love him more and cherish there time. Not to mention be dazzled as every time he comes back he's got new clothes on. (So if he's in the wormhole can he just alien magic new clothes, or if he's going to his planet are the making him earth clothes?) My only regret is that I didn't get to see Yoon Jae reunite with Do Min Joon again! Come on they are so cute together.
Things to note I adored their final dramatic kiss scene! Ah, so glamorous and fitting now that they alien is out of the bag.
Was this review helpful to you?
A little convoluted and unclear, but it is a perfect ending to this drama. The good is that it touch base with all of the characters and gives closure. Again wonderful acting and I loved that I could laugh while feeling the sadness and longing.
Was this review helpful to you?
how can they cut this beautiful end i cn say now this is the best drama in everything
I want to see more of Kim Soo-hyun soon..
By the way i love the movie of Jun Ji-hyun "my Sassy Girl!"
Mimi1987
Was this review helpful to you?
I like the story of this drama series of Kim SooHyun,..also the charater of Jun Ji-hyun who played the charater of Song yi.. They are great actor!
Was this review helpful to you?
this was my first K-drama and it was absolutely amazing. It did a brilliant job of sucking me into the K-drama blackhole.
When I first watch epm1 I thought it was boring but my sister said that it was interesting
So I keptnon watching all the way to ep 13 and I already love it<3
Was this review helpful to you?
I love this drama its one of my fave
Was this review helpful to you?
An original love story. Highly recommended. I can rewatch this drama over and over again. Definitely one of my favorites