#5: Kang Ho Goo (played by 

Choi Woo Shik)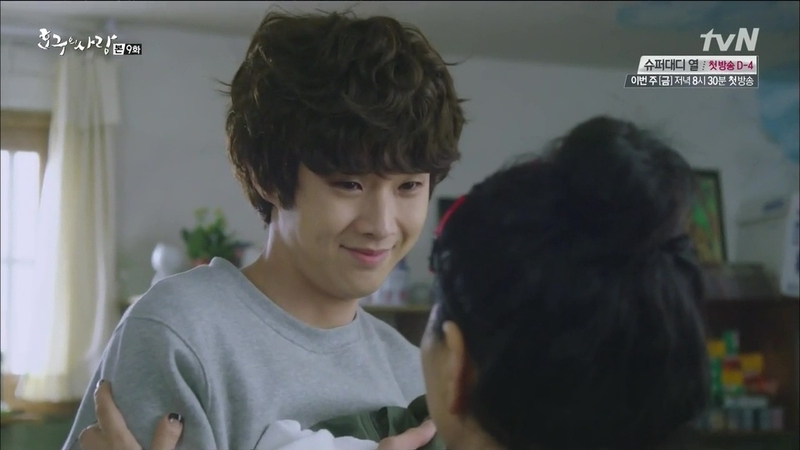 Kang Ho Goo is someone who has had eyes for one girl throughout his school and adult life. Just like his name and the title of this drama suggest, he was a "hogoo" (which also means a fool or pushover) in love and in life. He fell in love with the swimming champion of his school Do Do Hee (played by Uee) and was never able to forget her. Years later, when they meet again in an unconventional situation, we see the journey of Ho Goo winning over Do Hee's heart with his subtle cuteness.
But not only that! Ho Goo was so cute that he almost made Byung Kang Chul (played by Im Seul Ong) believe that he was gay!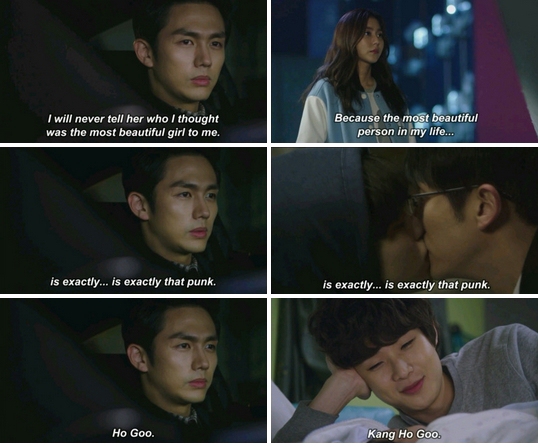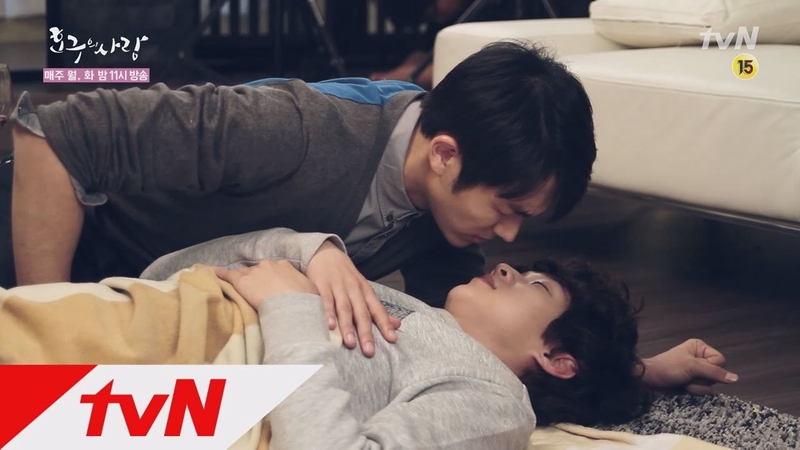 You understand my point now? Go watch Ho Goo's Love and fall in love with this precious soul.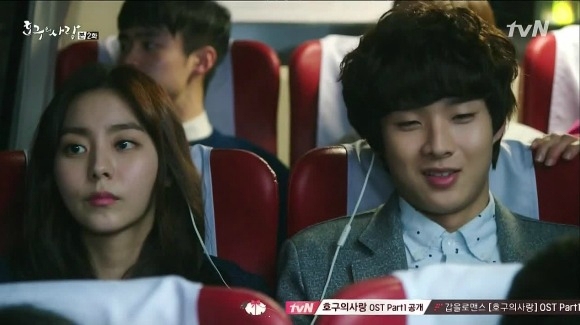 #4: Jung Joon Hyung (played by Nam Joo Hyuk)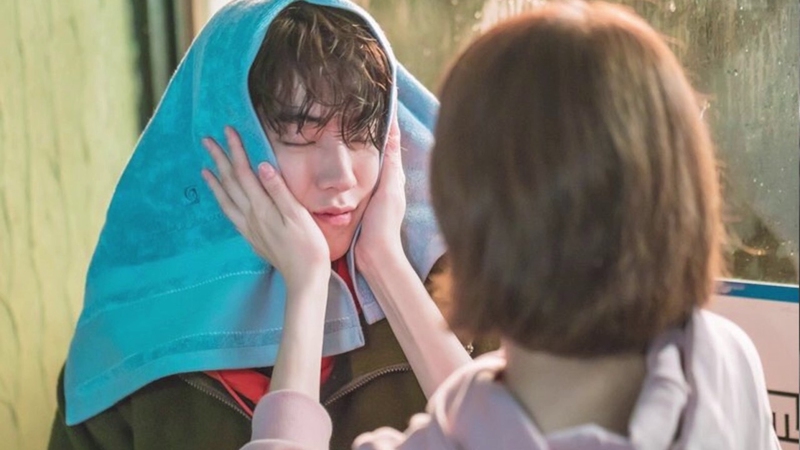 This recently wrapped up drama may not have won the ratings race, but it definitely won over our hearts. This cute-as-a-button drama had an even cuter male lead who became every girls' dream boyfriend. He was tall, handsome, caring, charming, cute, and never once made our Bok Joo (played by Lee Sung Kyung) cry intentionally. That's a big deal, okay? 
Joon Hyung helped Bok Joo to win over her first crush, who also happens to be his brother, and in the process he himself fell in love with her. The hug after he realized his feelings for Bok Joo and then his attempt to win her heart was a real treat to watch for the audience. What follows after the confession was their equally adorable dating life and his puppy-like expressions for the rest of the drama.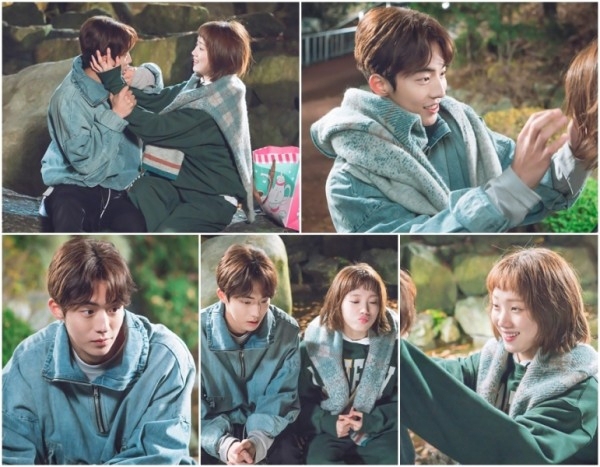 Go watch this heartwarming drama if you haven't seen it yet!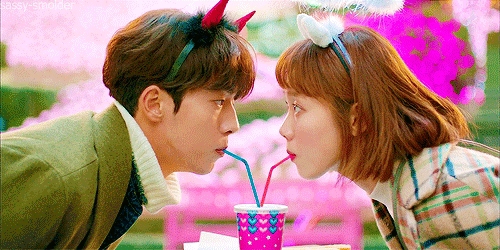 #3: Enrique Geum (played by Yoon Shi Yoon)
Who hasn't watched this drama yet? Furthermore, is there a soul alive who has watched it and not fallen in love with our panda Enrique? I don't think so. Yoon Shi Yoon played Enrique Geum so well that it was impossible for me to see him as any other character after this drama (and I watched Baker King Kim Tak Goo after it!). 
Enrique is a highly positive, optimistic, talkative extrovert who helps our lonely, introverted female lead Go Dok Mi (played by Park Shin Hye) in many ways. In fact, she starts off being someone who hides from the world in her apartment. Their relationship starts on a weird note when she is caught spying into Enrique's apartment as he's dancing in a panda costume!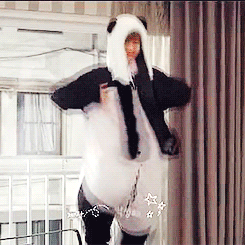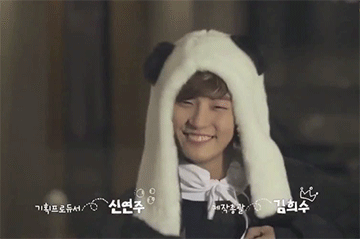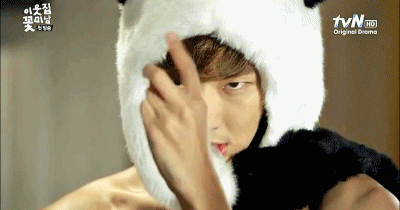 What follows after that encounter is his constant effort to help Dok Mi heal the scars of her past and bring her out of her isolated life. All this is done in a super adorable Enrique style!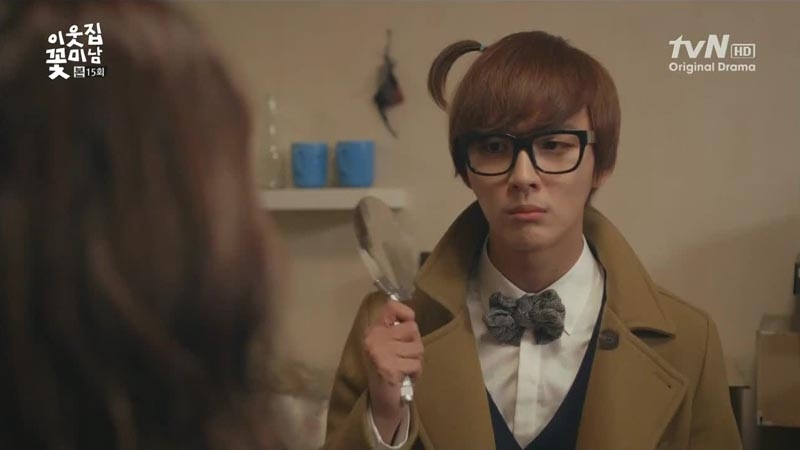 Go watch this show for the super adorable chemistry between the lead and this beloved panda!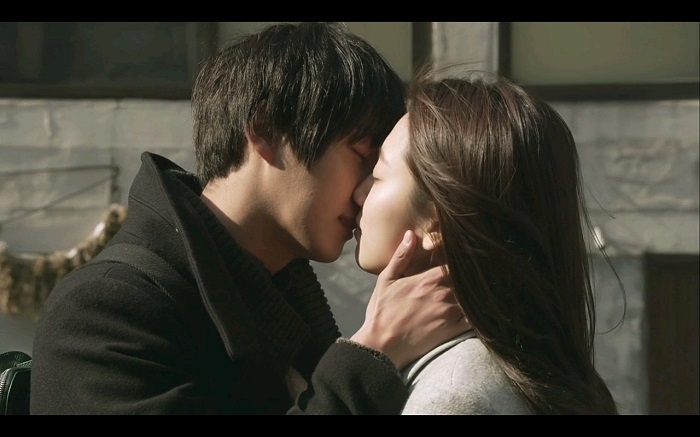 #2: KANG MIN HO (played byJung Kyung Ho)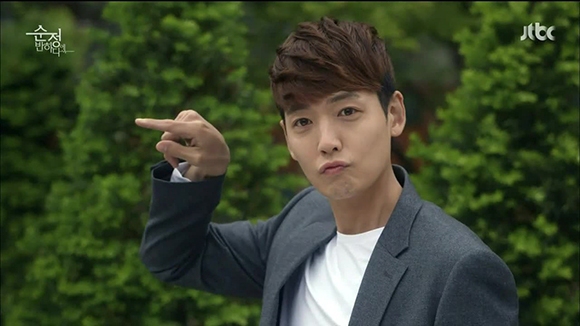 Give Jung Kyung Ho the opportunity to play any adorably weird character and he will nail each one of them! Saying that, there is nothing I don't like about this show and our bipolar male lead. I was so mesmerized with Kang Min Ho's character (still kind of am) that if I was ever to marry anyone, it would have to be someone like Kang Min Ho! He was not your regular charming, talkative, optimistic kind of cute lead, in fact, his character was everything that we don't want our hero to be. But his transition from cold to adorable male lead was soo cute that it still makes me giggle. And those who have seen this drama will agree with me.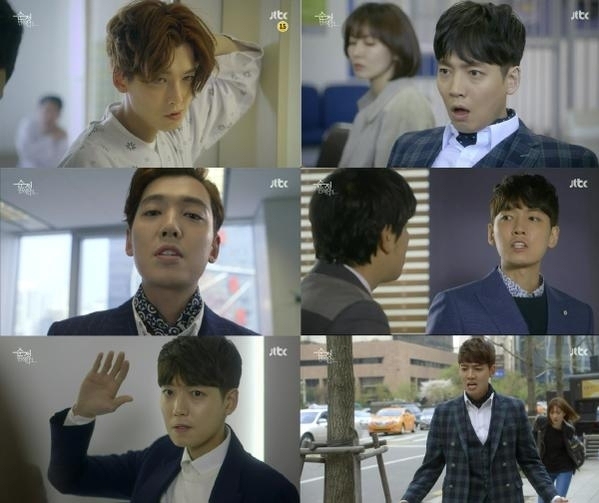 He falls in love with Kim Soo Jung (played by Kim So Yeon) after his heart transplant surgery. She just happens to be the fiance of the previous owner of the heart. His realization of his feeling for Soo Jung transforms him into this adorably confused and expressive person who is split between his revenge against the company and his love for Soo Jung, who wants him to do the right thing. His relationship with his secretary Oh Woo Shik (played by Lee Shi Eon), is as hilarious as it can get. He was so cute around Soo Jung that it could make anyone fall heads over heels for him.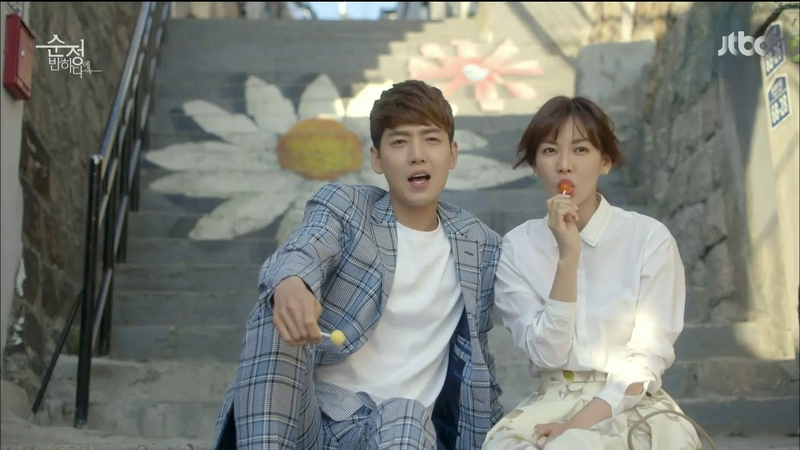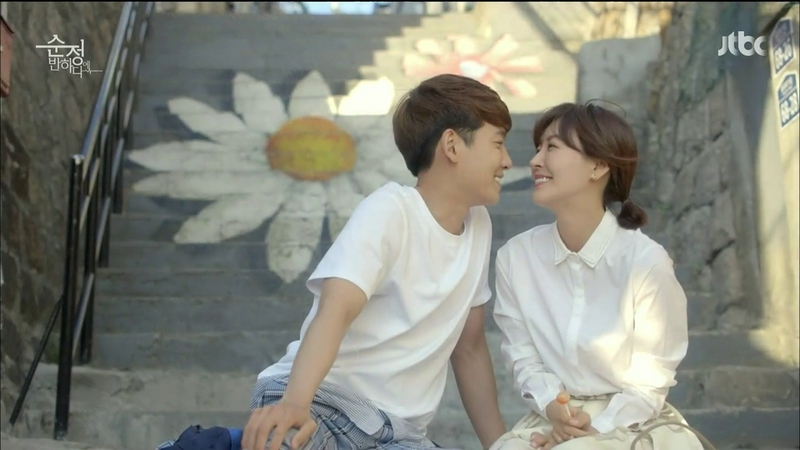 A guy like Kang Min Ho, I don't know where you are but I am going to find you and marry you! Just wait and watch.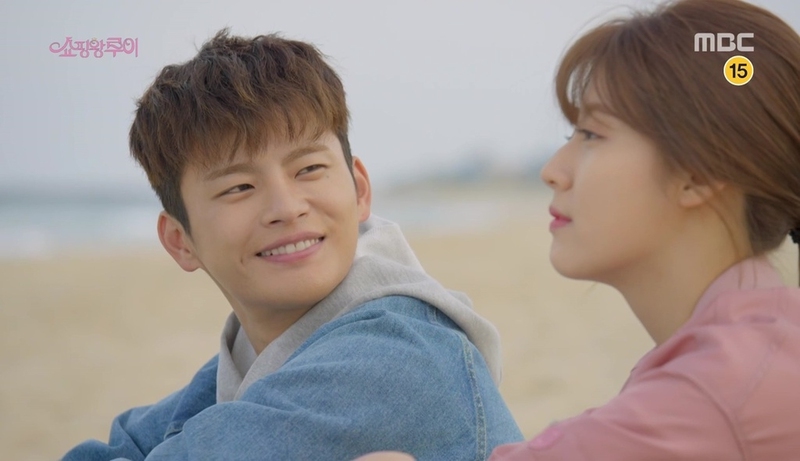 Okay, so has Seo In Guk ever played a role where he isn't adorable? He's not only the king of shopping but also the king and flag bearer of this 'cutest male lead' list. Louie has to be Seo In Guk's cutest character to date. If team 'Cutest Male Lead' was called the Squad Puppy team, then Louie would have to be first place. Well, even the graphic's team of the drama agrees with me!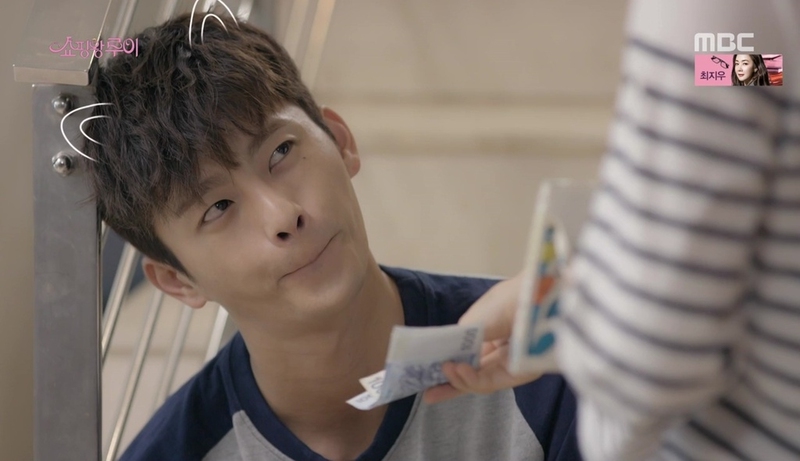 After losing his memory in a car accident, Louie ends up on a road and eventually with our equally adorable female lead Go Bok Shil (played by Nam Ji Hyun). If the award for the cutest couple was ever given, it HAS to go to this couple! Louie literally followed Bok Shil around throughout the show like a puppy. Two equally lost souls, who had no idea about how to survive in the real world, ended up learning and teaching each other a thing or two about life!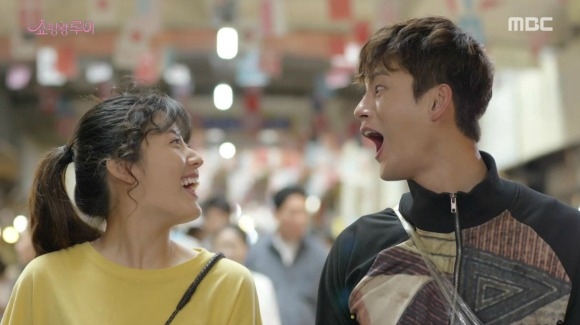 Louie is a shopaholic who only remembers how to spend money even after his memory loss. It is so cute to see him have the urge to buy things whenever he's feeling down. It's even cuter to see how others take him for shopping to lift his mood. That look on his face when he smiles and calls out for 'Gobokshi' is the cutest thing you'll ever see. Seo In Guk is such a brilliant actor that I don't think anyone else could have played Louie as perfectly as he did.
Go watch Shopping King Louie and drown yourself in the pool of adorableness and cuteness.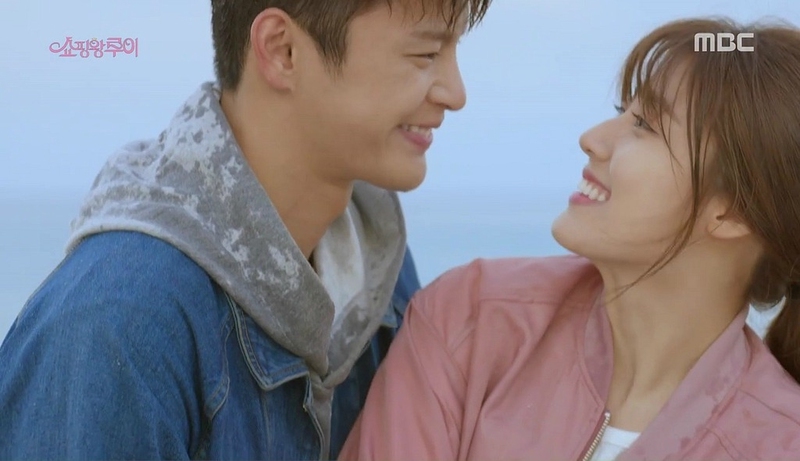 HONOURABLE MENTION: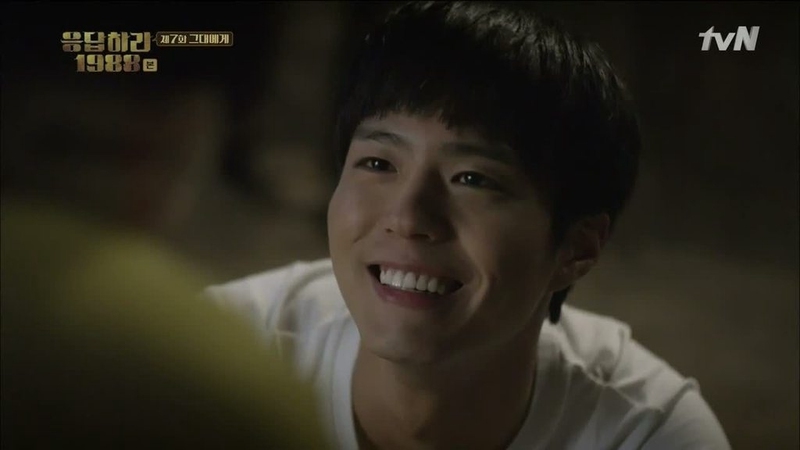 I didn't include Taek in the actual list because it would have been an injustice to leave out the other Reply series characters who also deserved their space on the list. But most of them were the second leads orpart of the friend's group, be it, Kang Joon Hee (played by Hoya) from Reply 1997 or Chilbongie (played by Yoo Yeon Seok) and Binggure (played by Baro) from Reply 1994.. But our Taekie did have certain qualities which made me give him an honourable mention.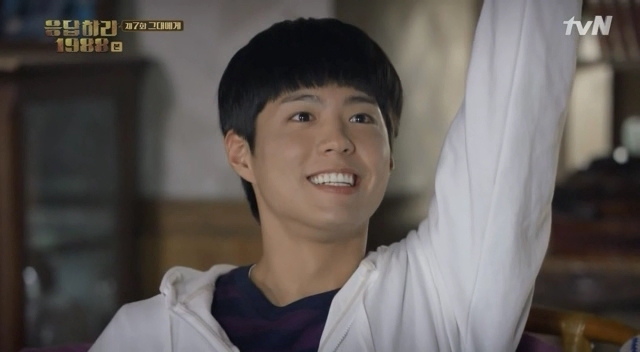 Taek was so airheaded when it came to day-to-day tasks that his friends even had to help him button his shirt and tie his shoelace! He was this genius Baduk player who knew nothing about the outside world apart from his game and friends. But even though he depended on them for the most minor of things, he had the power to help them with his connections and star status. Though a fool in other aspects of life, he was quite forward when it came to expressing his love for his one and only. That particular scene when THE gang was trying to teach him swear words was so cute and adorable that his efforts to try to sound like them will always have a special place in my heart.
Everybody loved and treasured Taek more than themselves throughout the drama. You know you would have too if you were lucky enough to live in Ssangmungdong neighborhood in 1988. Go watch and fall in love with the most precious soul in the history of K-drama land, CHOI TAEK.