When you have lived long enough in Kdramaland, you will start to notice that there are certain groups of people who produced things that you love or even hate. 
---
Lee Woo Jung (writer) + Shin Won Ho (director)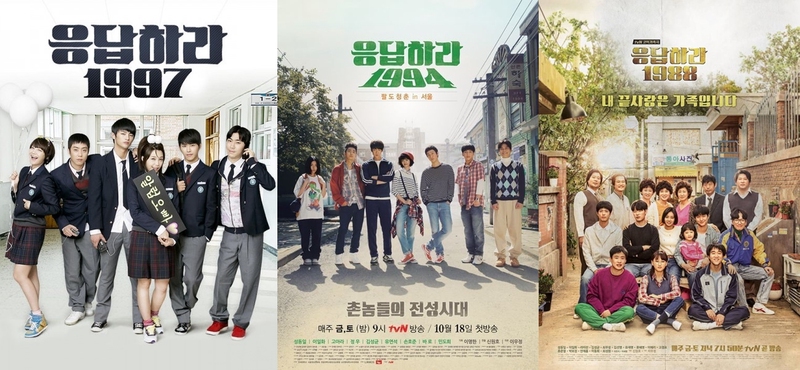 (Reply 1997, Reply 1994, Reply 1988)
What they offer: nostalgia trips, the story of our lives, warmness of people.
Three of them focus on the past story of a group of friends in their teens or early 20s. The story itself is as simple as our daily lives, yet the viewers are deeply attracted due to its simplicity as well. The most interesting part is that the writer always show us some short scenes of their present lives in every episode, having us to guess who the female lead's husband will be as the story goes.
I personally like Reply 1988 the best among the series as it focuses not only on the youngster friendship but the one between the parents too. I also love the family aspect of it which made me cry like a baby at every episode.
Fun fact: Lee Woo Jung is also the writer in charge whenever Na PD makes variety shows, i.e 2 Days 1 Night Season 1, Three Meals a Day, Grandpas Over Flowers, Yoon's Kitchen.
---
Kim Young Hyun and Park Sang Yeon 
(writer combo)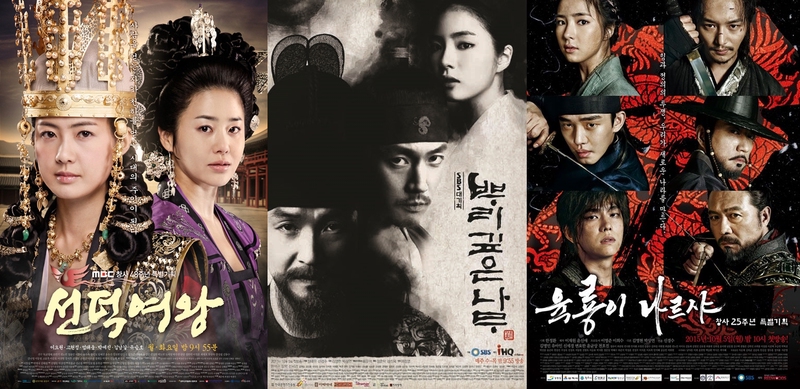 (Queen Seondeok, Tree With Deep Roots, Six Flying Dragons)
What they offer: spectacular sageuk (historical) stories, layered characters, villains you can't bring yourself to hate.
Actually, I wanted to mention the directors, but they don't work together with just one person so I am just skipping it. Three of them are based on the real Korean history, but they added some fictional stories and fictional characters to it which made the drama more exciting. I am always intrigued by the pilot episodes, craving for more in the middle, and feel the emptiness at the end of the drama. Also, I often found myself attached to the characters and there were many times I hate to say goodbye.
Patiently waiting for their next sageuk called Pa Cheon Hwang. I have no idea when it will air or who the cast will be, but it definitely will be as amazing.
---
Noh Hee Kyung (writer) + Kim Kyu Tae (director)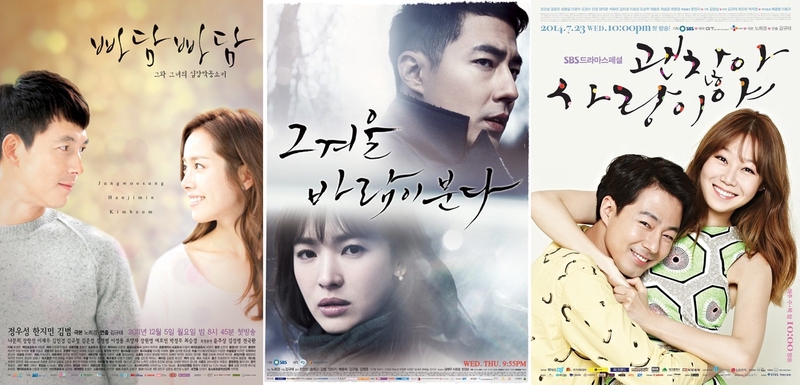 (Padam Padam the Sound of His and Her Heartbeat, That Winter, The Winds Blows, It's Okay That's Love)
What they offer: melo love story that tears you up and realistic writing style.
They have previously worked together in The Worlds Within as well, but KKT wasn't the main director. Some people hate the director's camera style because he often shoots the actors too close that you almost see their nose hair. Sometimes I get annoyed by it, sometimes I don't; I like how he managed to capture the actors' raw emotions and how he shot the beautiful sceneries. 
I have no idea how to judge the prior two dramas as I didn't manage to finish it, but It's Okay That's Love is definitely a must watch. The shows challenged the stigma toward mental illness (which wasn't a common topic in Korea), yet it was able to make it lighter to watch with its little comedies and beautiful directing. The closeness of IOTL team can be seen in their bts and they even celebrated their show anniversary by going holiday overseas.
"During the rehearsals, we cried and laughed. Because I felt a bit sad about the time left with the team, I forgot about the pain of creativity and wanted to write a couple more episodes." - Noh Hee Kyung
Their current new project is a drama called Live. AND the good news is it will be aired on tvN!
---
Hong Sisters (writer) + 
Gong Hyo Jin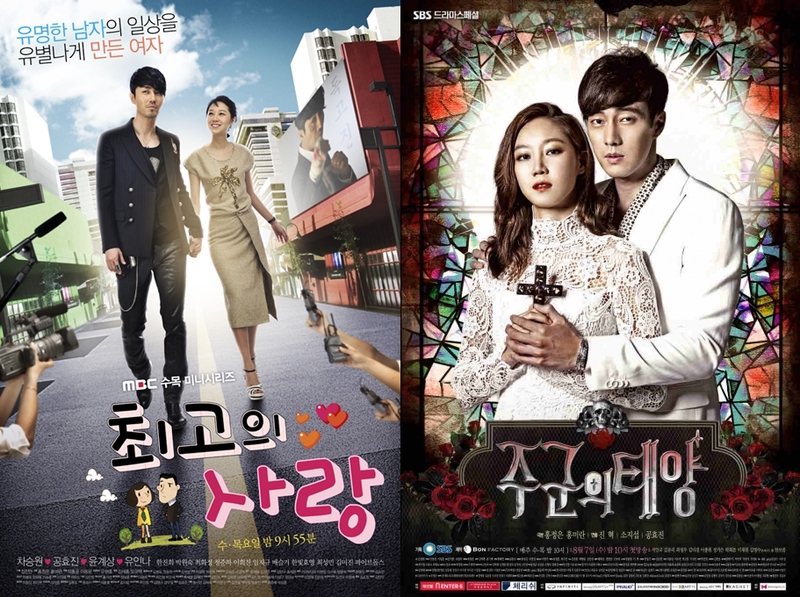 (The Greatest Love, The Master's Sun)
What they offer: rom-com that makes you laugh so hard.
Gong Hyo Jin is romantic comedy drama queen, no doubt. However, when she works with Hong Sisters, it's just the best. I am not a fan of Hong Sisters' works, but I like these two dramas. And I know I don't have to write more for you to understand, right.
Honourable rom-com mention: Song Hyun-Wook director's Marriage Not Dating and Another Miss Oh.
---
Kim Eun Sook (writer) + Lee Eung Book(director)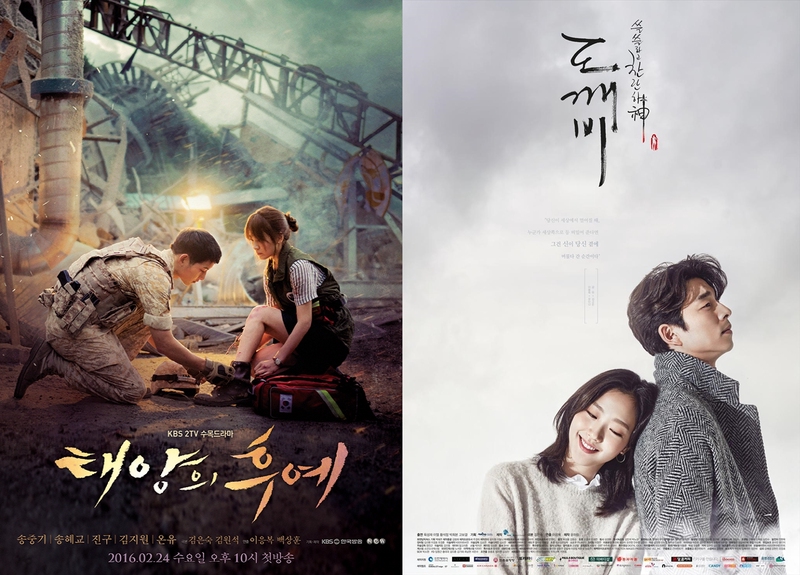 (Descendants of the Sun, Goblin)
What they offer: sky-rocketed ratings and fangirling at the beautiful actors.
Kim Eun Sook is not just a writer. She is a brand name. A guarantee of high ratings and a guarantee of making the originally famous male stars to become more famous. When these two work together, they just BOOM commercially, making the craze everywhere. 
KES used to work with Shin Woo Cheol director for 7 projects in 2004-2012, I have no idea what happened to these two now, but their past dramas together were super famous in Korea as well. I picked LEB director just because they are more recent and still continuous.
DotS is famous not only locally but also internationally, especially in China. Song Joong Ki was almost every fangirl's dream husband to the point I heard people were divorcing thanks to their husband for not being as sweet as Yoon Shi Jin. On the other hand, drama Goblin created a new goblin trend in Korea where you can see many examples of people referencing it in varieties, dramas, etc.
Their current project is Mr. Sunshine, starring Lee Byung Hun, Kim Tae Ri, Yoo Yeon Seok, Byun Yo Han.
---
Bonus: Chinese dramas by Daylight Entertainment

(Battle of Changsha, Nirvana in Fire, The Disguiser, All Quiet in Peking)

(Love Me if You Dare, When Snails Fall in Love, Ode to Joy, Surgeons, and more)
What they offer: detailed dramas with a strong plot and cast performance.
Daylight Entertainment established in 2011; their team consists of a well-known director like Li Xue, Kong Sheng, and producer Hou Hong Liang. Their company also signed several actors such as Wang Kai and  Jin Dong. 
Upcoming sequels to expect: Nirvana in Fire 2: The Wind Blows in Chang Lin and Ode to Joy 3.