A Stalker's Guide to
Kim Go Eun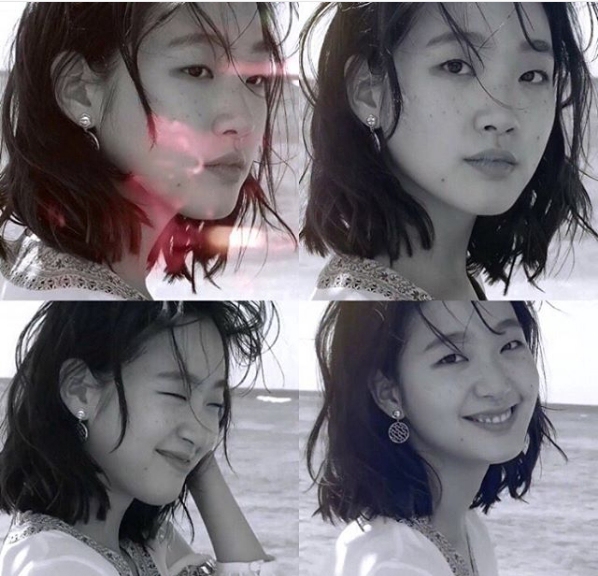 She's shy, she's bubbly, she's cute, she effortlessly attracts you with her natural charms.
---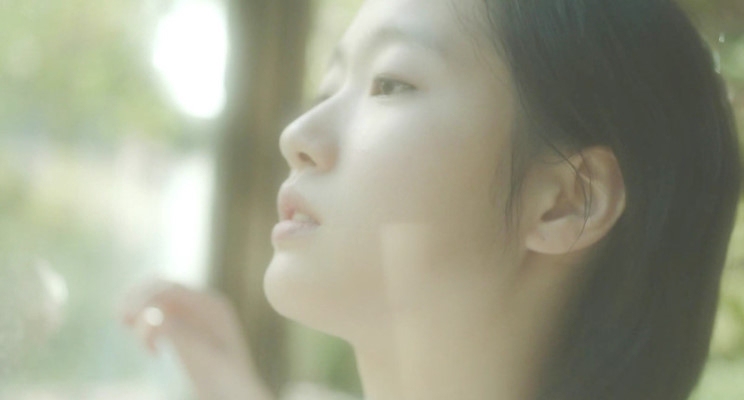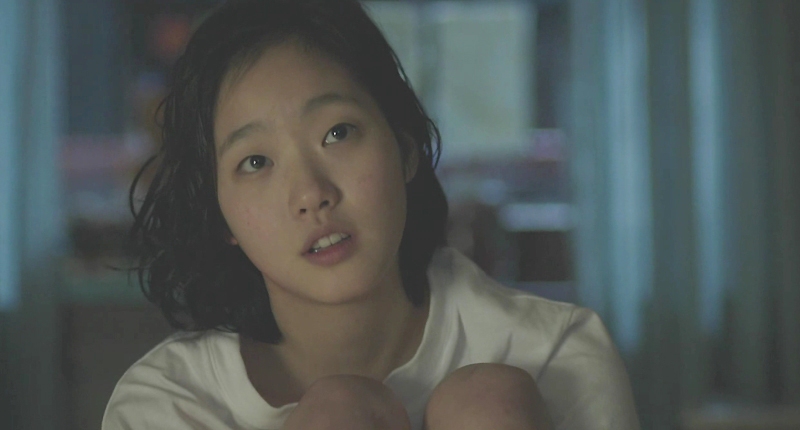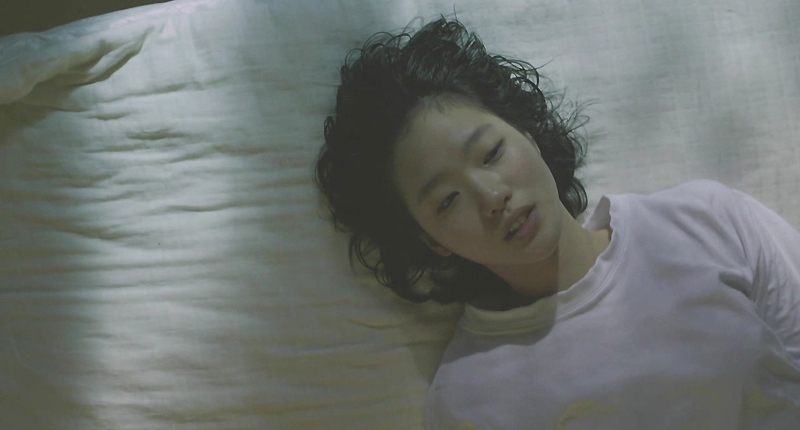 Starring: Park Hae Il, Kim Go Eun, Kim Mu Yeol
Ticket admissions: 1,346,511
Awards won: 6 Best New Actress Awards and 3 Rising Star Awards
This is the role where I fell in love with her. She portrayed the innocent Eungyo and yet somehow there was something mysterious in her that kept pulling you in. I love how she pulled off the character so well despite not having any small role in the industry before. 
Apparently, she caught the director's eyes on set when she was just visiting her university sunbae who was one of the movie staffs at that time. The director asked her to prepare some lines on the last day of the 300 people auditions which she accepted only for fun. Who knows after the audition, the director actually decided to cast her in - and of course, she rejected. She was afraid that her inexperienced self would ruin the movie and plus she had never wanted to be an actress but a filmmaker instead. I guess the director saw the talent in her and I am super glad he was really persistent about it. After some fiery discussion with her father who is a fan of the novel A Muse itself, she chose to challenge herself.
Some people commented that this movie is weird on how it promotes pedophile and they absolutely hated the idea of having KGE in R-Rated sex scenes. Well, you see what you want to see. All I could feel is how wonderful Go Eun is in the movie and I absolutely adore the message of the movie it was trying to convey - the longing of the forgotten youth and life.
---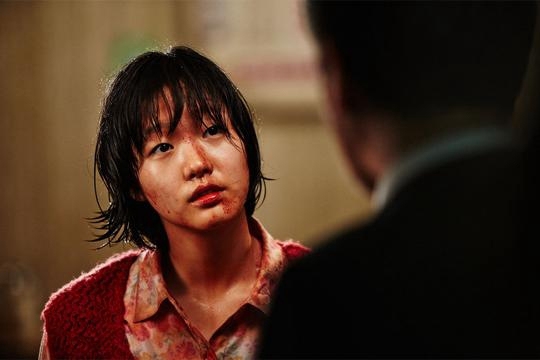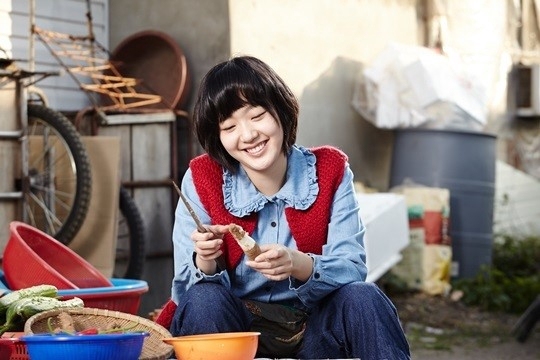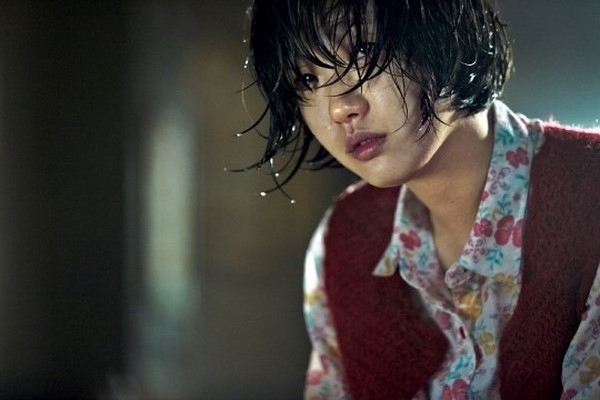 Starring: Lee Min Ki, Kim Go Eun
Ticket Admissions: 526,547
Monster is part of her two years comeback after her debut movie. I presume the reason she went back to continue her studies was so she could wipe off the R-Rated image and pick up a diverse role along the way. The movie's plot itself was rather meh. I mean, it definitely had the potential to be a hit, but somehow the plot went all over the place and lacked character development. Nevertheless, I love her role in this and I applaud at how she went so far to portray a mentally disabled person who chased after the killer so furiously. She was so dilemma-ing loveable and psycho at times. Once again, this movie proved her talent in acting.
---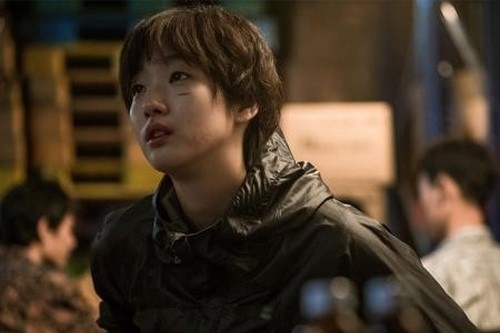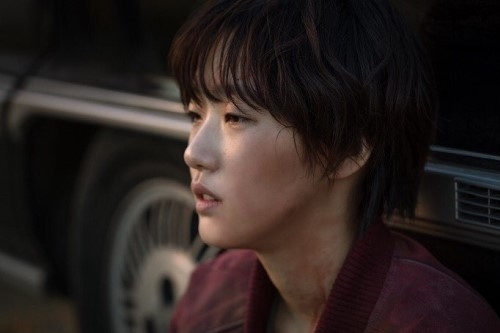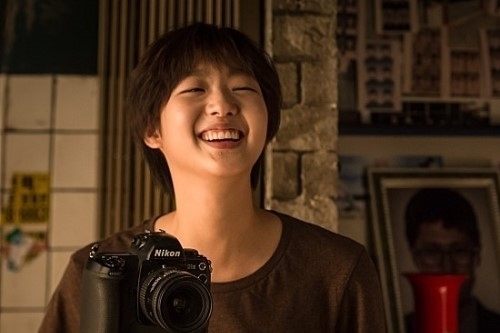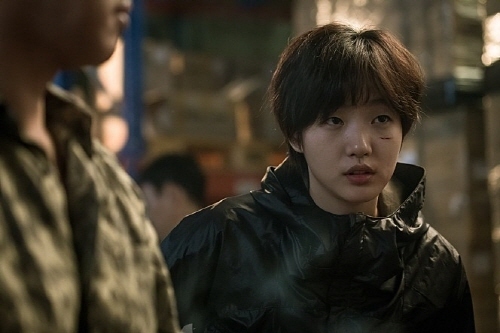 Starring: Kim Hye Soo, Kim Go Eun, Park Bo Gum
Ticket Admissions: 1,472,147 
Award won: Fantasia Award on 19th Bucheon International Fantastic Film Festival
I didn't pay much attention to this movie as I am not a fan of the plot. However, I could tell that both KHS and KGE were amazing in this. Go Eun played a child who was raised by the head of underground loanshark and she's used to dealing with violence. She's cold and yet deep down inside she's still got the human sides. There's some different speech pattern she created for this character and it amazed me how she is capable of being a different person in every of her project.
---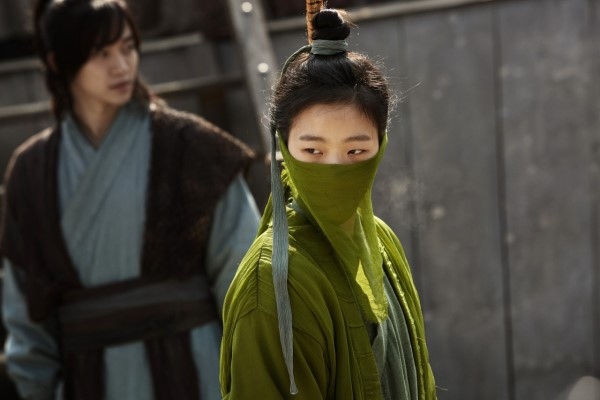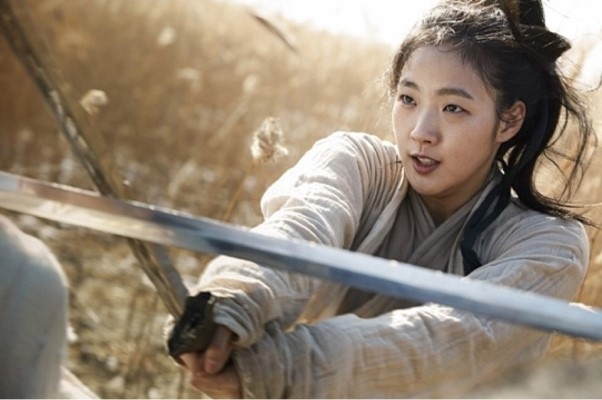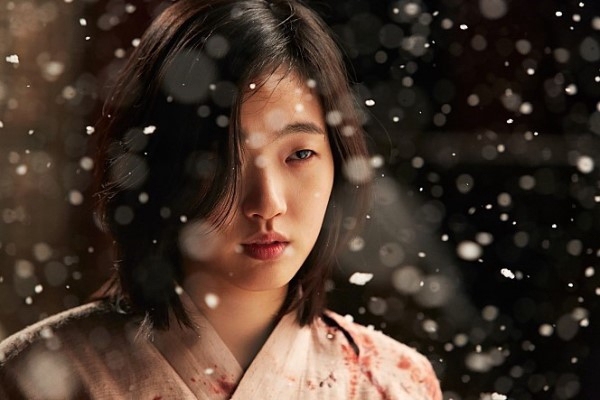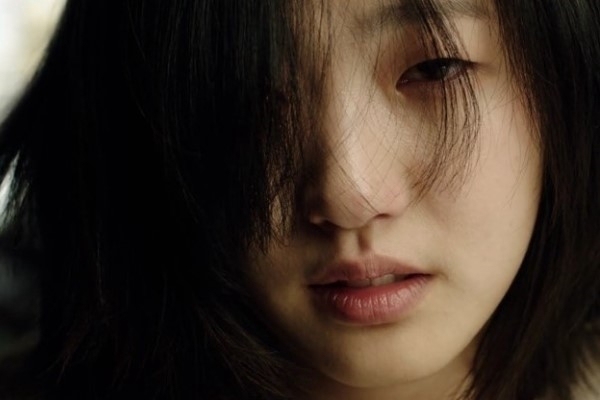 Starring: Lee Byung Hun, Jeon Do Yeon, Kim Go Eun
Ticket Admissions: 431,310
Honestly speaking, in spite of the beautiful directing and great cast line up, this movie didn't make the impact I thought it would. I'm sorry Go Eun, I almost lost some sleep on this. What's worth mentioning from this is that Go Eun didn't fail to shine along with two veteran actors. She was great in her own ways and the sword fighting was pretty great as well. I heard she went on a hard training holding the real heavy swords and didn't use any stunt. Even JDY praised her a lot during this. Also, it's great to see how passionate she is with her job in the movie's BTS.
---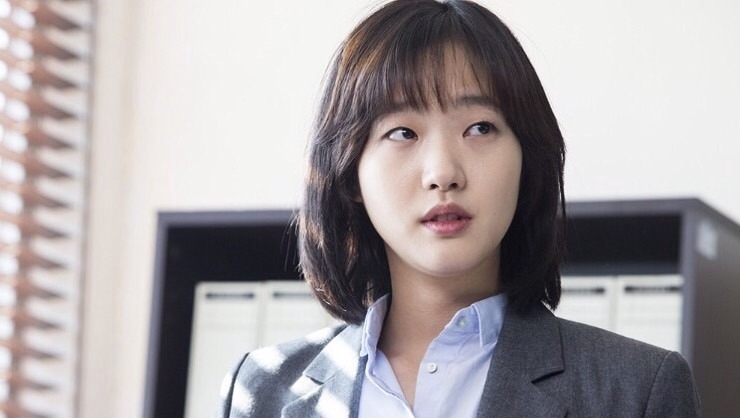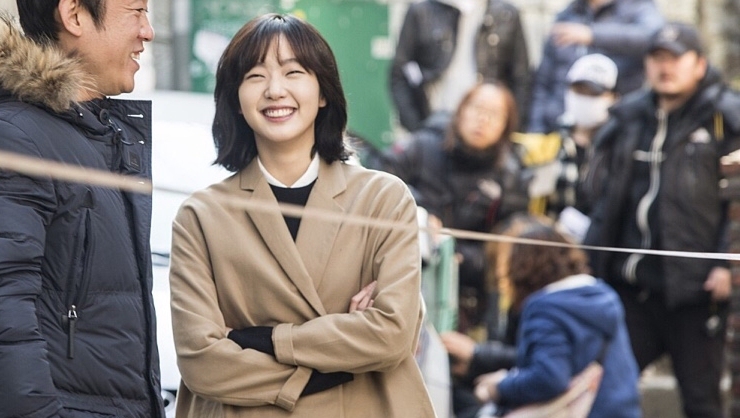 Starring: Lee Sun Gyun, Kim Go Eun, Im Won Hee
Ticket Admissions: 1,128,288
I feel like she only hopped on this movie due to Lee Sun Gyun. Fyi, he's her sunbae in the same agency. Her screen time was really short in this and it's hard to judge how her acting was haha. But, it's nice to see her having a fringe hairstyle (please excuse me, I am too obsessive about her).
---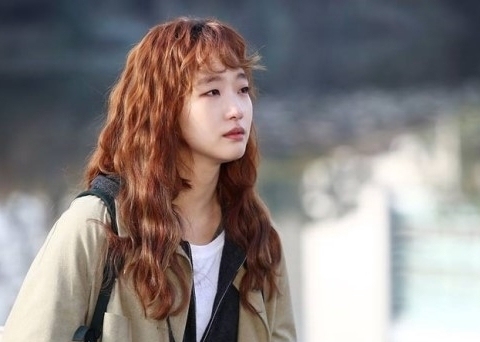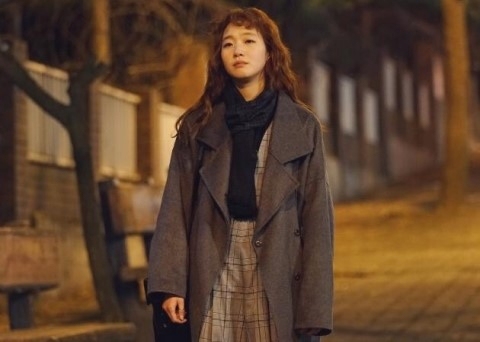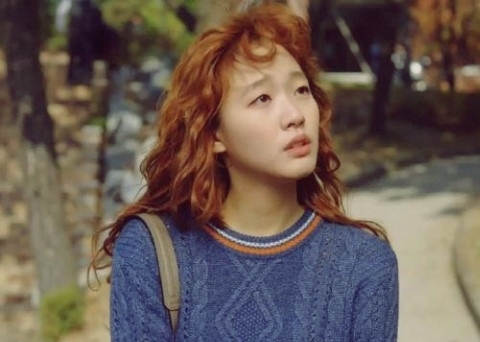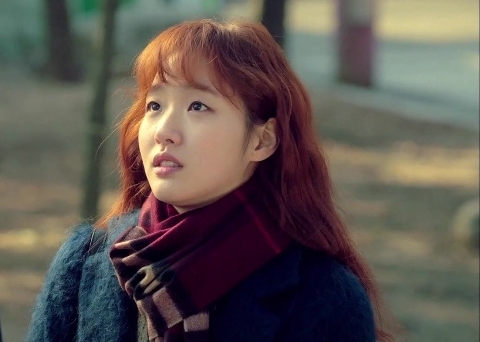 Starring: Kim Go Eun, Park Hae Jin, Seo Kang Joon, Lee Sung Kyung
Highest ratings: ±7% (a 3-4% ratings are considered a success on cable TV)
Award won: Best New Actress on 52nd Baeksang Arts Awards
Hong Seol!!!!!! Who can pull off a disastrous curly red hair? Kim Go Eun. As a massive fan of the original webtoon, I seriously had no idea what to feel when I knew my baby would be taking up the role. It's just that she never came to my mind when Hong Seol was mentioned. Moreover, I found a lot of people on the internet doubting her acting and disapproving her because she doesn't have double lids (FYI, Hong Seol in the webtoon has). 
Knetz's comments seemed to have affected her, and thus she rejected the role with the schedule crashed excuse. Once again, just like A Muse, the CITT team insisted on being her and even changed the schedule to fit her in. If the movie A Muse opened her way to the industry, CITT made a way to her stardom. As soon as the drama started, she received tons of love - people absolutely love the realistic way she portrayed Hong Seol and it's scary how relatable she is. She's smart yet helpless at times, she's cute yet furiously strong at times, she's just perfect. And her chemistry with both male leads was so asdfghjkl.
Yeah, and things were great with her... until the controversy came in. It was said that there was a massive cut down on PHJ's character's screen time and apparently Go Eun said the wrong thing on the interview so people hated her for backslashing.
---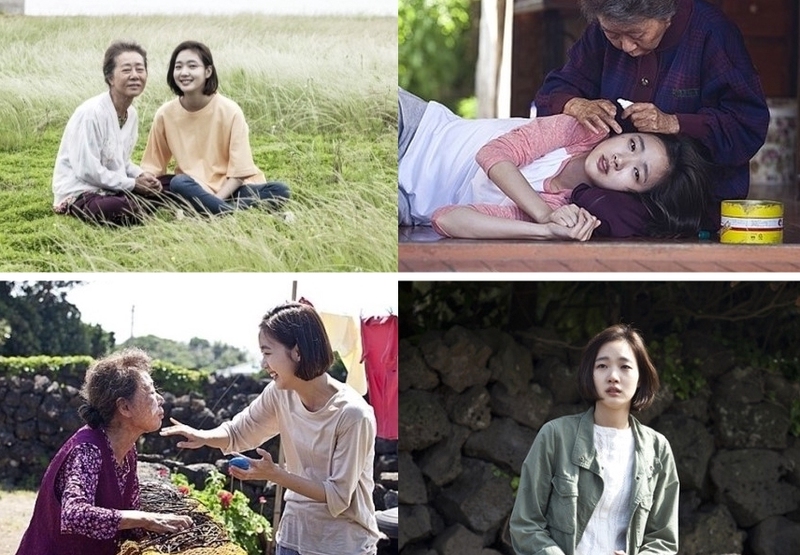 Starring: Yoon Yeo Jeong, Kim Go Eun
Ticket admissions: 482,516
I love her character in this. And her interaction with the granny was the best. It was human. It was heartbreaking and heartwarming. She made the emotions closer and more relatable for me; I was totally immersed in the storyline rather than her character alone. Not a must watch, but definitely worth the time.
---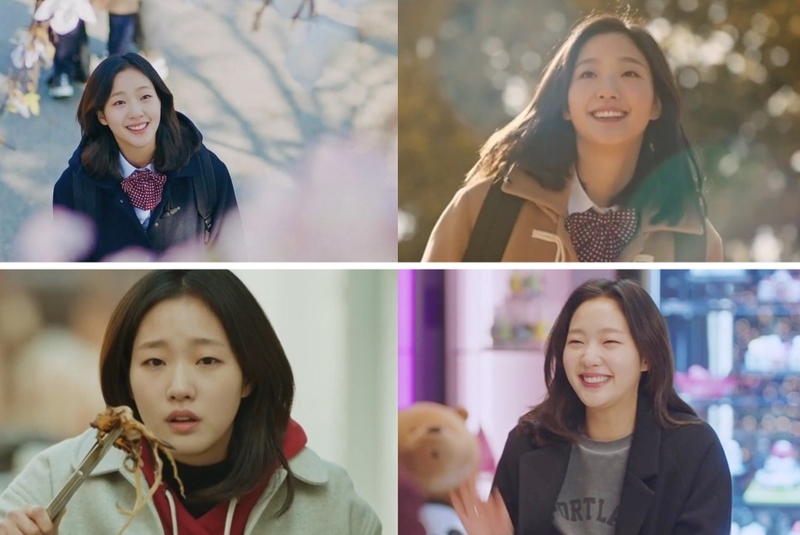 Starring: Gong Yoo, Kim Go Eun, Lee Dong Wook, Yoo In Na, Yook Sung Jae
Highest rating: ±20.5% (recorded as the highest rating drama on tvN)
Award won: nominated as the Best Actress on 53rd Baeksang. Finger crossed that she won
The latest and the most popular -- Goblin's bride, Ji Eun Tak. I found most people who haven't seen her previous works absolutely hated her character and her acting. Ji Eun Tak is bright, full of aegyo, and the cliche poor background cinderella. Just when I was in the clouds that she would be paired with my favorite actor Gong Yoo, I suddenly realised that Kim Eun Sook writer-nim often or should I say all of the times sucks at the female lead characterisation. Although she promised to make it an exception for the drama, the character Ji Eun Tak still lacked deepness and somewhat annoying at some points. It's absolutely saddening when I heard people are dropping the drama because of Ji Eun Tak.
Her portrayal of high schooler was a rather new and unseen performance of hers. She nailed it so well that I started to believe she's underage. Not to mention her crying scenes are golden. Also, it's funny when I caught some scenes whereby her real self came out haha I guess she's having a lot of fun on set. Her chemistry with Gong Yoo was pretty okay and recently there was a lot of rumours flying around saying that she dumped her ex-Shin Ha Kyun for GY HAHAHA. I know you are ShinTak couple shipper, but please stop being so delusional.
---
Fun Facts Times!
1. Her one and only variety show appearance was so cute
Appearance on Happy Together to promote movie Canola.
She was really nervous on this show and the MCs teased her a lot. I hope she makes more varieties appearance because she is absolutely lovely and I believed she could do a lot better.
2. Her singing makes me go hearty-hearty eyes
3. She speaks Chinese fluently
She used to live in China for 10 years so that's why she's fluent with it. Somebody, please cast her in a Chinese speaking role before she forgets it all.
4. People says her lookalikes are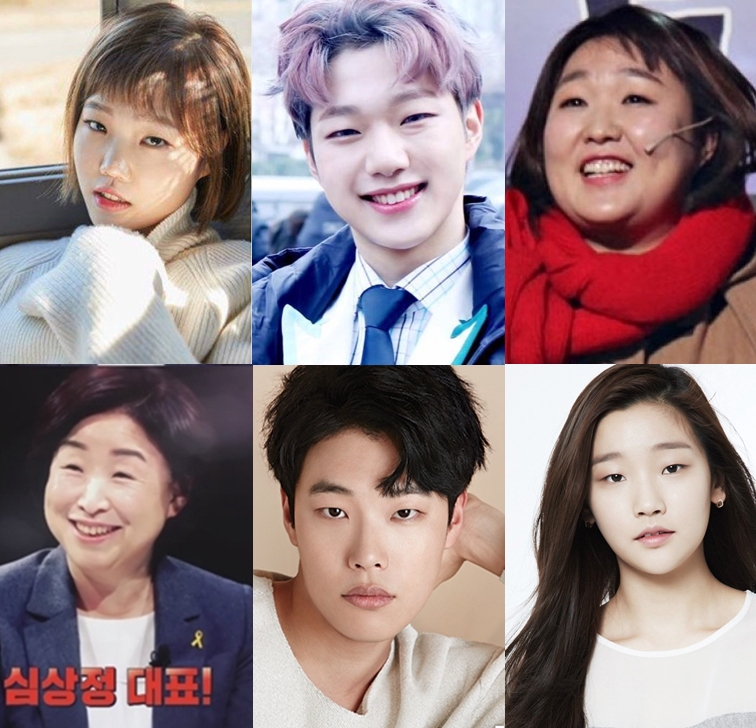 Akmu's Lee Soo Hyun, Top Secret's Kyeongha, Gag Concert Suji, Ryo Joon Yeol, Park So Dam, even to Psy and some government official. I feel like the Knetzs are mocking her monolids. IMO, her monolids are the best feature of hers that I love.
5. She used to be an internet shopping model
---
You can stalk her more on Instagram and fan cafe. *creepy smile*