Hello guys,
Summer is currently in full swing (for most of us) so let's check out which Thai dramas are the most anticipated in Summer 2017. Some of these titles have already started airing, but let's take a peek since they're worth mentioning!
NOTE: This article does not guarantee accuracy since information regarding these dramas can change in the future.

---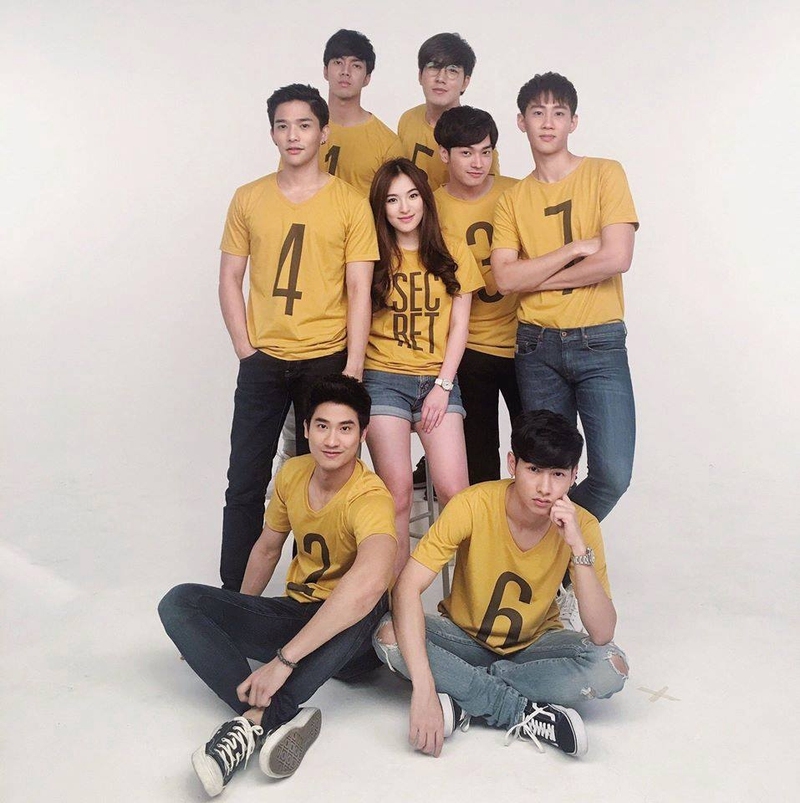 This drama follows Paldom, a girl who is wooed by seven cute boys. But which one will steal her heart? The full synopsis is still unknown but it seems to be a light and cute school drama.
Check it out if you're into: reverse harem, school, romance
---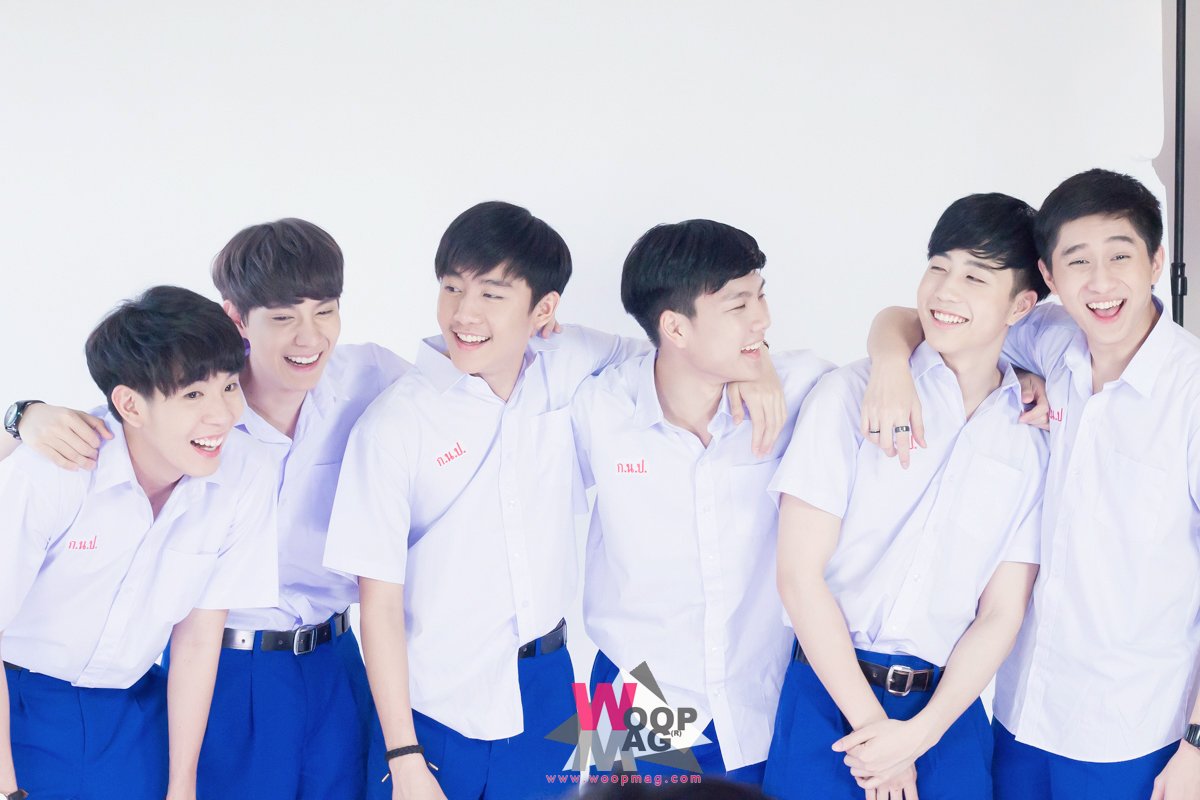 New, Matt, Bright, August, and Junho are friends who decide to play the "King Game" which has only one rule: Whoever has the King card can order the others to do anything he wants.
Check it out if you're into: boys love, romance, school
---
The continuation of the Love Mission series, this story is about the romance between Captain Tonkla, a womanizing sailor, and Praewpun, a romance writer. Praewpun is assigned to write an article about Tonka and the two of them fall in love.
Check it out if you're into: romance, action, military
---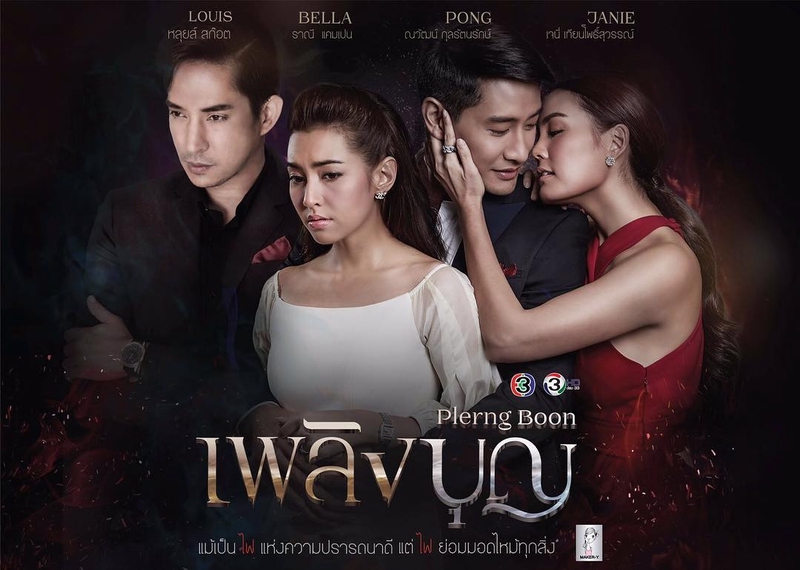 Pimala and Jai Rerng are childhood friends. Rerk used to date Jai Rerng but she broke up with him and married Terdpan for his money. After that, Rerk and Pimala got closer and decided to get married. 

Jai Rerng, now divorced, asks to move in with them and Pimala feels sorry for her friend, so she accepts it. But Rerk still hates Jai Rerng for leaving him. He starts an affair with her in order to get revenge.

(I had to read the synopsis twice in order to understand what's going on...)
Check it out if you're into: melodrama, cheating, romance
---
This drama is about an egocentric police officer and an arrogant superstar. By a strange supernatural twist their bodies get swapped in order for them to finally learn honesty and respect.
Check it out if you're into: comedy, supernatural, romance
---
Puen grew up in a foster home with his elder brother, Mek. After a misunderstanding occurs between Mek and his girlfriend Inthira, an emotionally wounded Mek falls from a rooftop and into a coma.

Driven by anger and thirst for revenge, Puen approaches Inthira as a bodyguard in order to cause her the pain and suffering she caused his brother. But as he spends time with her, he gets increasingly burdened by the feelings he develops. Meanwhile, Inthira - not knowing about her ex's relationship with Puen - falls in love with him not knowing that his intention is to destroy her life.

A Love to Kill is based on the famous Korean drama of the same name.
Check it out if you're into: romance, tragedy, drama, love-hate relationships 
---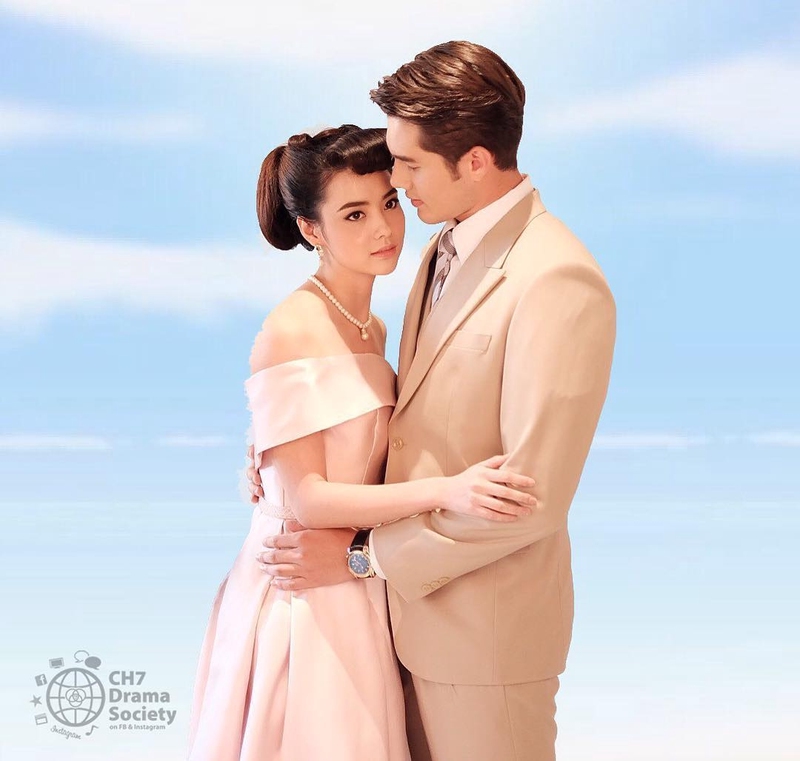 Mussaya's family was kicked out of the Rattanamahasarn family because her mother was of Malay descent. 

Years later, Mussaya grows up to be a free spirited, boyish, and a little crude woman. The head of the Rattanamahasarn family (Mussaya's grandma) feels sad and guilty about the past so she orders her grandson Luck to bring Mussaya back.

After coming back to the Rattanamahasarn family, Mussaya feels like an outcast surrounded by overbearing rules, etiquette, and a family who looks down on her. She can only feel comfortable with Luck while she constantly faces bullying from her step sisters and their mother.
Check it out if you're into: historical, romance, family drama
---
Mantou, the favorite daughter of a Mafia boss, has a great dream of getting married once high school is over. Her parents arrange her marriage. Even though the first was a failure, they expect the second to work.

Brian is the son of a great chief of the West and also the owner of a large embassy. He is Mantou's future husband.

At first, Mantou refuses since she feels nothing for Brian, not knowing that Brian is in a situation just like hers, and he hates her. However, Brian strives so that the marriage is achieved without knowing that he, in doing so, creates a great war between the Mafia bosses.
Check it out if you're into: romance, mafia, action, school
---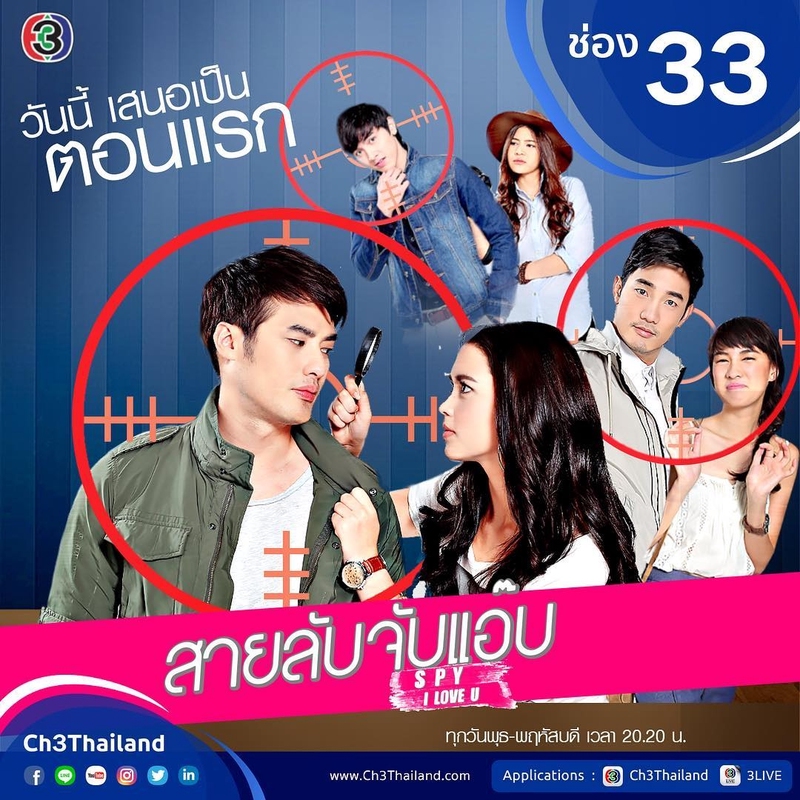 Do you ever wonder if your lover, son, nephew, or competitor is gay? Worry no more, because with the right amount of money, you can hire a team of spies who will find the proof for you and avoid any confrontation. Nangfah knows all too well what it's like to be tricked by a gay man, after all, she has dated them since grade school and was fooled in every relationship. 

The last one was the straw that broke the camel's back; she discovered that her then boyfriend was having an affair with her male boss at a gay bar. After the altercation at the gay bar, Nangfah gets fired and blacklisted at all advertising agencies in the city. Desperate for work, she decides to call on an advertisement on Pantip seeking a spy to unravel potential gay people. Nangfah promptly creates her own company.
Check it out if you're into: comedy, romance
---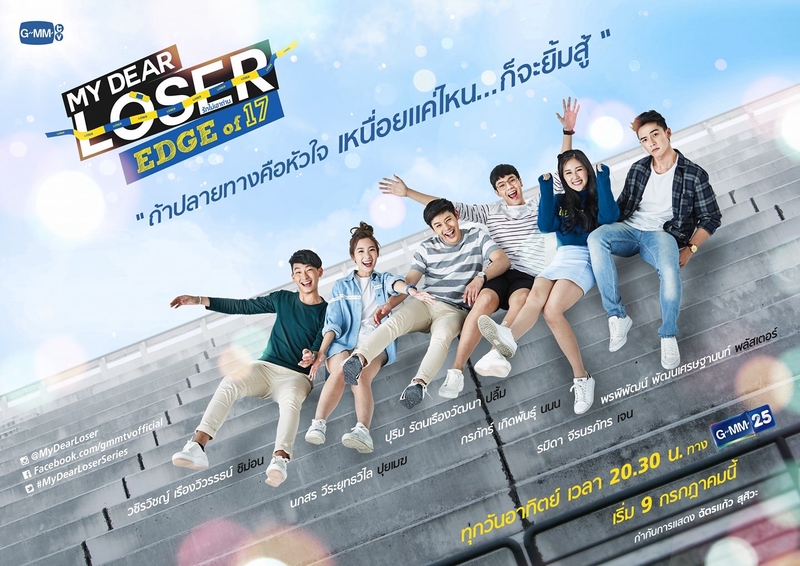 Oh is a nerd who is considered the school's biggest loser. He hates school because he is often bullied and mocked by his peers who call him Mushroom. However, even though he hates his school, there is one person who motivates him to come back every day and that is Peach, the school's prettiest and kindest girl. 

Can the school's biggest nerd end up dating the idol?
Check it out if you're into: romance, comedy, school, youth
---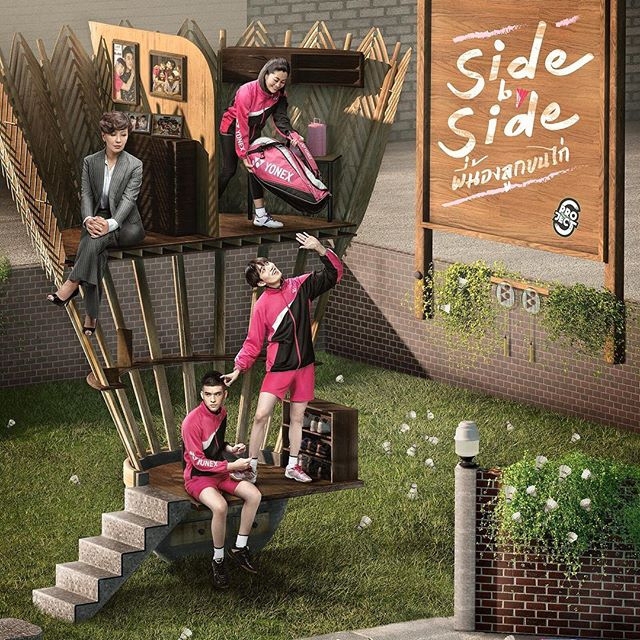 Yim, an autistic teenager who is often bullied by his peers, decides to join the badminton team with Dong, his childhood friend. However, Yim plays better than Dong, as Yim is able to control the dynamics of the game, which leads to Dong's displeasure. 

With the help of Dong and Yim's widowed mom, can the two of them conquer all their fears to be at the top in the badminton field? And what will Yim and Dong's future be like?
Check it out if you're into: boys love, drama, romance, life, sports, friendship
---
This is the story of a maid's daughter, Baitong, who moves in with a millionaire's family and meets three brothers, each one handsome but with different personalities and their own styles. Loving more than one person becomes her problem; this is the great life of a clumsy virgin girl who's among hot guys.
Check it out if you're into: comedy, romance, reverse harem
---
Still Airing / Already Finished 
(but worth mentioning)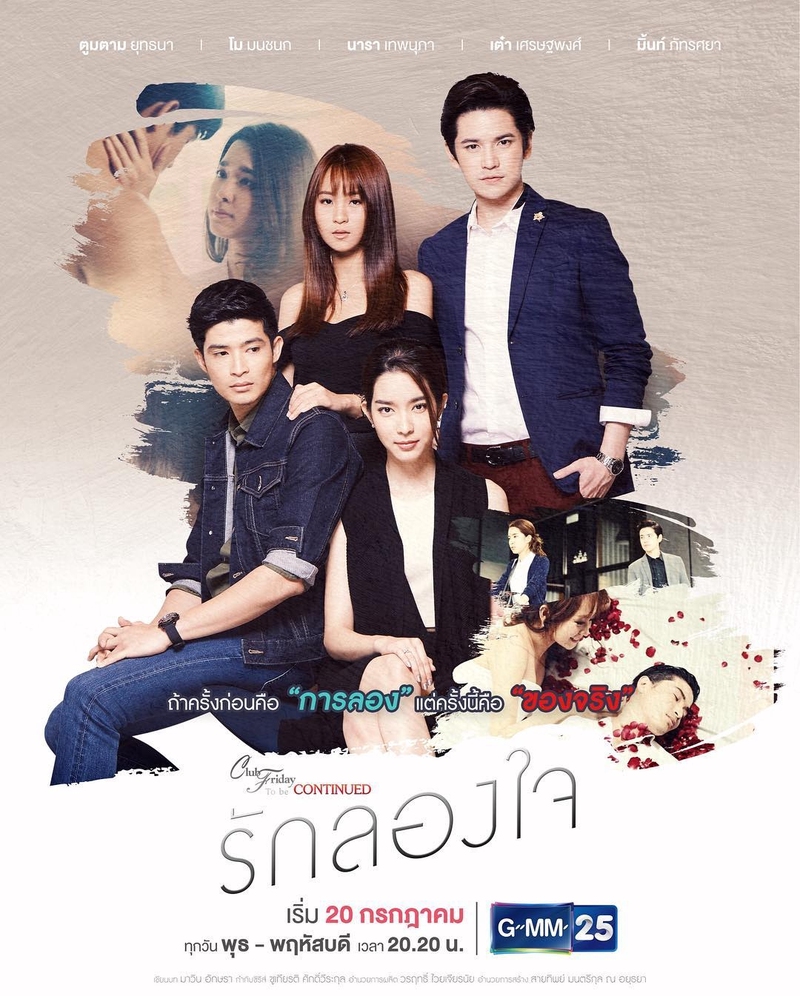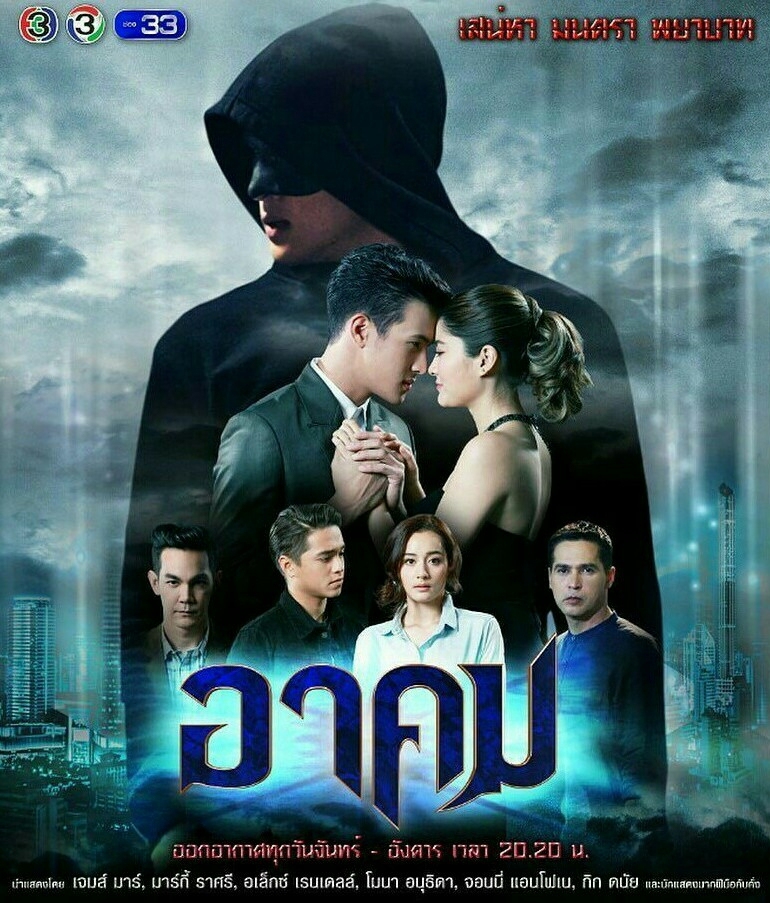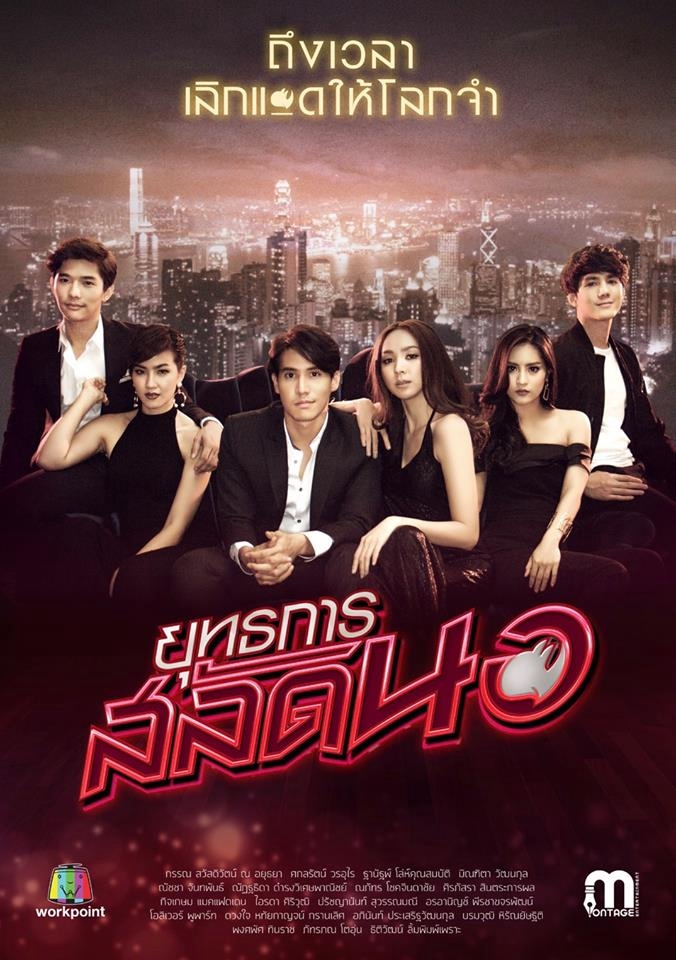 Club Friday To Be Continued: Ruk Long Jai is about Ploy who tries to win over Jay, her old flame. He is about to marry another woman but still has feelings for Ploy. (melodrama, romance, revenge)
Arkom is an action drama about Songkrod and Auerkarn who were once a couple but then the bad guys killed Songkrod's family and kidnapped him. Songkrod returns after being trained and brainwashed by the bad guys in order to get revenge. (action, revenge, romance, magic)
Operation Seductress is a story of three women who meet one night after their boyfriends dump them. They become friends and promise each other not to take any guy seriously and just flirt and use them, just like their men had treated them. (romance, drama)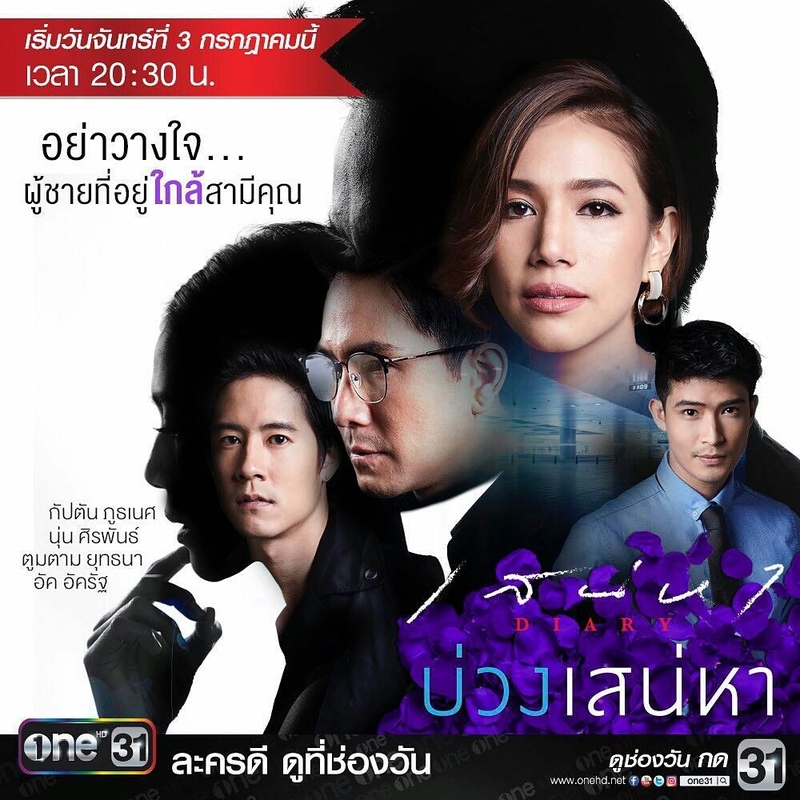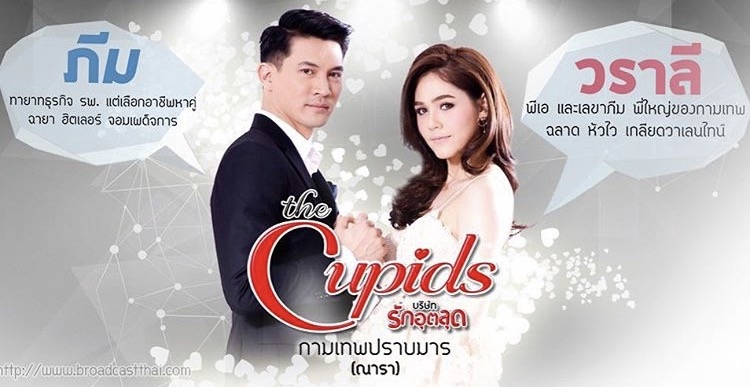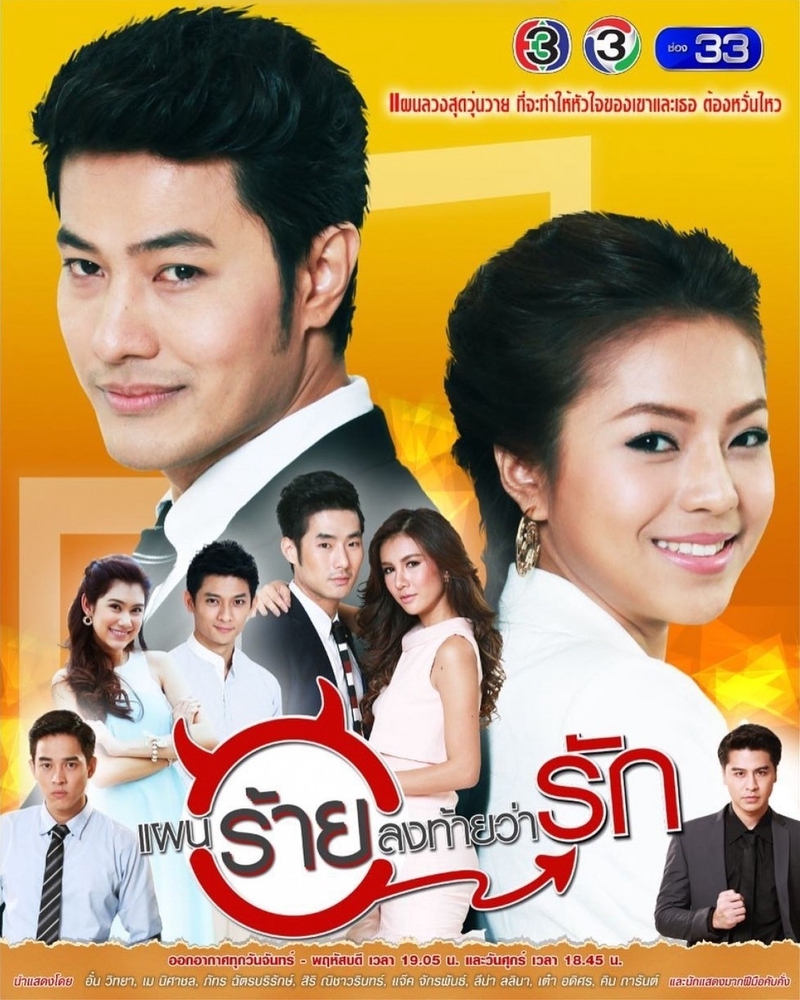 Sanaeha Diary Series: Buang Sanaeha is about a woman called Mintra, whose ex-lover reappears in her life and starts an affair with her husband. She tries to find comfort in Ton, a younger guy who likes her. (abuse, drama, romance)
The Cupids Series: Defeating Love is about Warakee who signed a slave contract when she was drunk. She must choose between hitting on her boss or losing her bonus to her junior friends. (romance, comedy)
The Evil Plan Ends with Love is about Fah who grew up with her adopted siblings, Tawan and Dao, but ends up marrying Neung, Tawan's uncle-in-law. (comedy, romance)
---
Which Thai dramas are you looking forward to?
Thanks for reading!
Check out: