From smartphone brains to animals to Code Blue Season 3, the upcoming months will keep you hooked! The most prevalent theme this drama season is family and relationships. Whether you're looking for parent -child problems or couple trouble, Japan has got you covered this summer. Check out these J-dramas:
---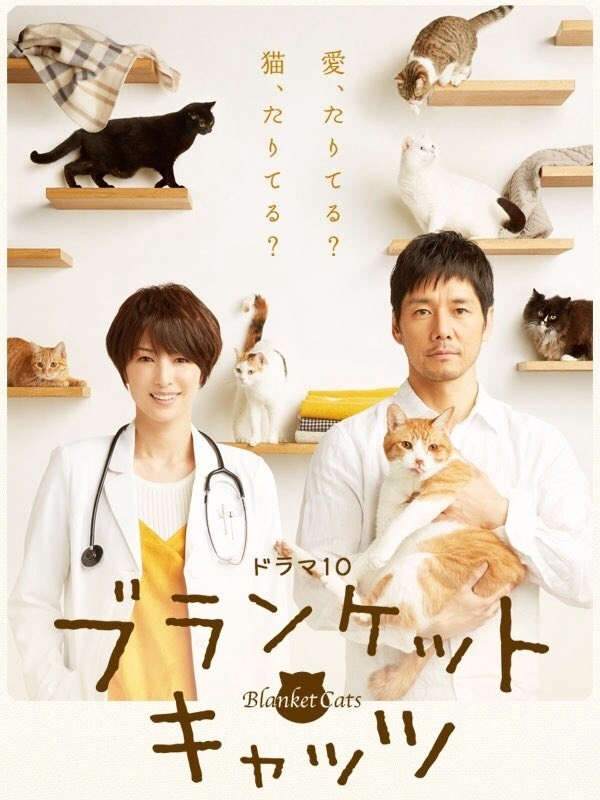 Start: June 23 on NHK 
Cast: Nishijima Hidetoshi, Kichise Michiko
Shiina Hideaki has been searching for new owners for the cats that his late wife had reared together with his childhood friend and veterinarian Fujimura Misaki. Hiromi wants to be given a cat that will be a substitute for the pet her grandmother had loved and comes to visit. After inspecting Hiromi's house, Hideaki hands her a blanket together with a cat. Hiromi is relieved that her grandmother is happy to be reunited with the cat. However, this time, she brings up her desire to meet Hiromi's fiancé.
Based on a novel of the same name.
---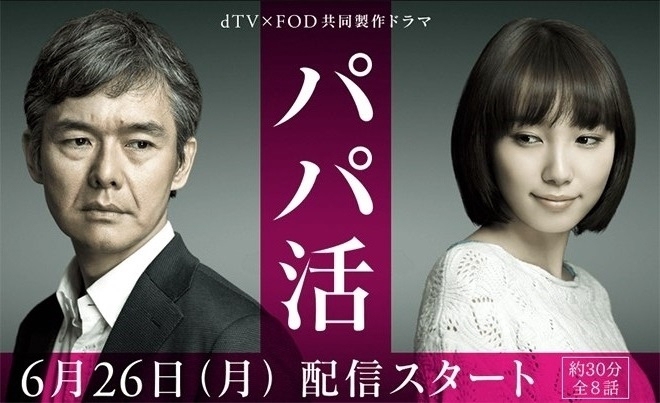 Start: June 26 on dTV 
Cast: Watabe Atsuro, Iitoyo Marie, Kentaro
20-year-old university student Anri is chased out of her house when her mother has a new boyfriend. While spending every night at different Internet cafes, Anri comes to know about "papakatsu" and subsequently meets 45-year-old university lecturer Wataru. Anri then moves into the apartment Wataru rents for her before finding out about a secret which he has been hiding from her. Papakatsu refers to the trend of young women looking for men much older than them to date and getting financial support from but with no sexual relationship between them.
---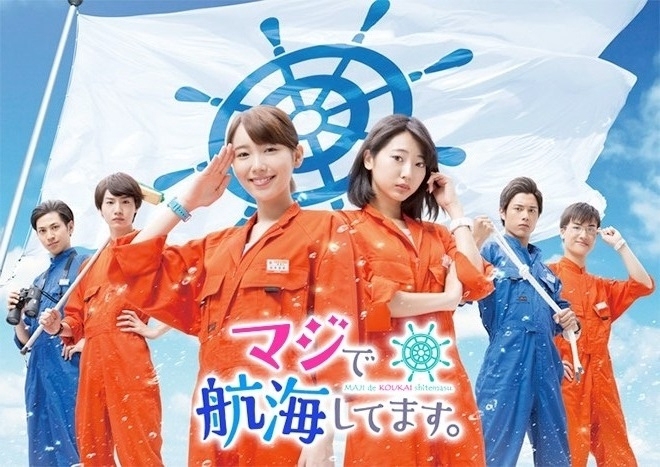 Start: July 2 on MBS 
Cast: Iitoyo Marie, Takeda Rena
Ishikawa Tsubame and Sakamoto Marin are first-year students at a university for aspiring navigators. The two girls join a month-long practical training aboard a vessel for their first test as freshmen in an environment where 80% are boys. They have to cope with the gruelling training and unimaginable seasickness as they struggle together with the male students.
---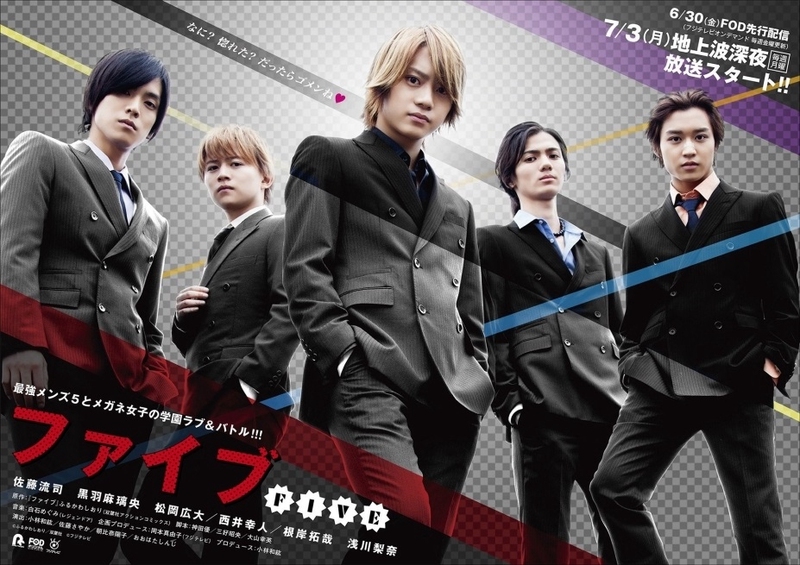 Start: July 3 on Fuji TV
Cast: Asakawa Nana, Kuroba Mario, Matsuoka Koudai
Hina has repeatedly transferred schools due to her father's job and has always dreamed of a normal high-school life. At her new school, however, she finds that her class is comprised solely of guys! On top of that, five mischievous boys from her class have taken a liking to her...!?
Based on a manga of the same name.
---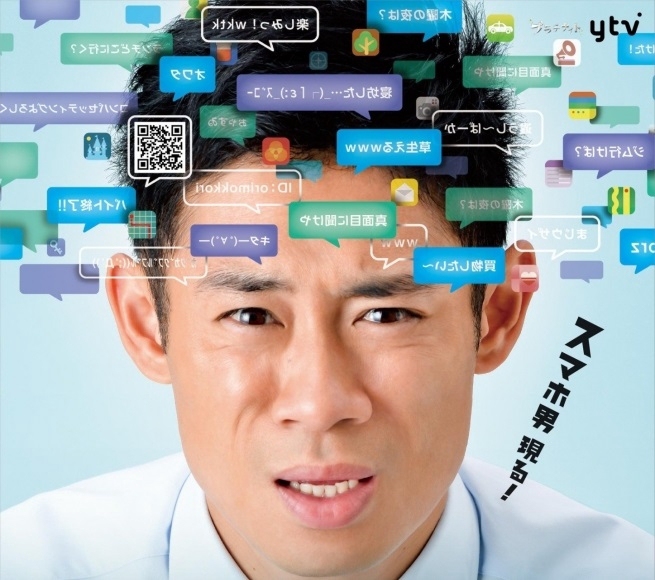 Start: July 6 on NTV 
Cast: Ito Atsushi
Keita Orimo works at an apparel company and is on the layoff list. He is divorced and has a 9-year-old daughter. He is also a bit old-school and carries a flip phone. One day, Orimo's brain suddenly becomes like a smartphone. He can see text balloons flying by and he can even see messages for other people. His smartphone like brain leads him to get involved with trouble at his workplace. 
---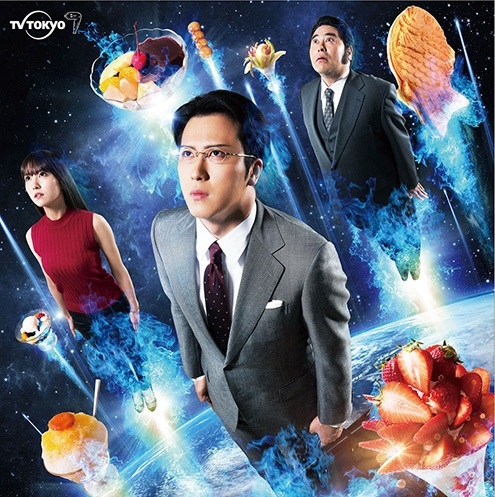 Start: July 7 on Netflix 
Cast: Ishikawa Ren
Ametani Kantarou is a handsome, bespectacled bachelor who works at a publishing company. His colleagues perceive him as a quick and efficient worker everyone can trust, but in reality, he always plays hooky and goes to eat sweets. 
Based on the manga "Saboriman Ametani Kantarou".
---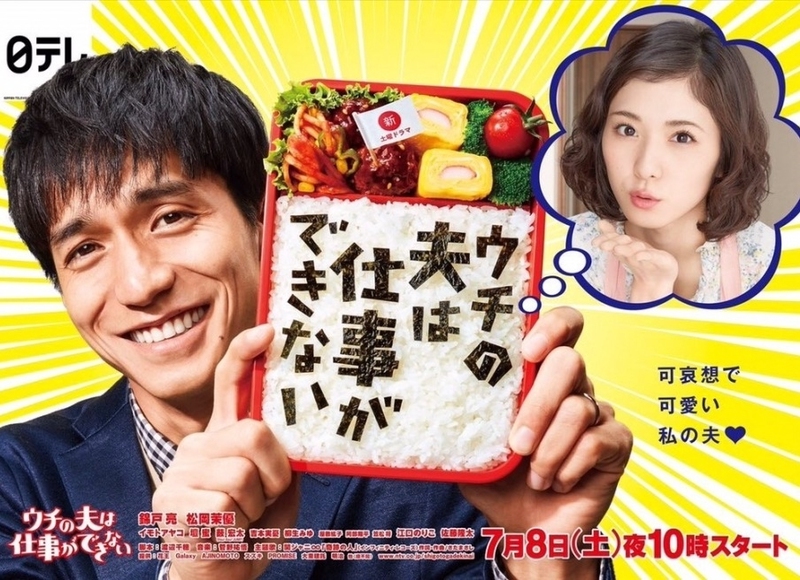 Start: July 8 on NTV 
Cast: Nishikido Ryo, Matsuoka Mayu
Tsukasa is an ideal husband to his wife Sayaka. He possesses a good appearance, impressive educational background and earns a high salary, but he keeps a secret from Sayaka. His secret is that he is incompetent at his job. He constantly messes up at work and gets to the point that he doesn't think he can do his job anymore. Then, he learns his wife is pregnant. He can't quit his job now.
---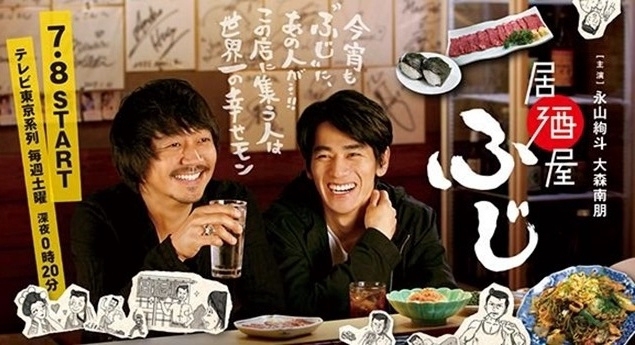 Start: July 9 on TV Tokyo 
Cast: Nagayama Kento, Omori Nao
Eiichi Nishio is a young actor. He is not very popular and only receives offers to play dead bodies. One day, he wanders around Nakameguro, Tokyo and recognises the restaurant/bar Izakaya Fuji. He saw pictures of Izakaya Fuji on a woman's Instagram account and decides to go in. There, he meets Nao Omori and other actors who are all regulars at the bar. During his meetings with these actors, he realises something important… 
Based on a novel of the same name. 
---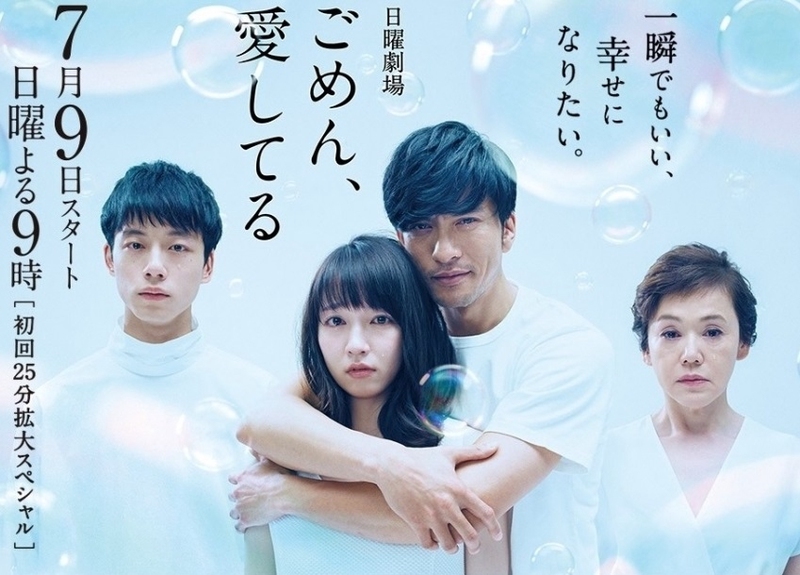 Start: July 9 on TBS 
Cast: Nagase Tomoya, Yoshioka Riho, Sakaguchi Kentaro
Ritsu was abandoned by his mother when he was little, so now he belongs in the lower social strata. One day, Ritsu gets involved in a case and injured his head severely, so he can die anytime. Convinced she abandoned him due to poverty, Ritsu attempts to find his mother and be good to her before his death. But when he learns that she is leading a happy life instead with her pianist son Satoru, he decides to take revenge on his mother. Ritsu then meets Rinka, a girl whom he happened to help in the past, and discovers she is Satoru's childhood friend. 
Based on 2004 Korean dramaI'm Sorry I Love You.
---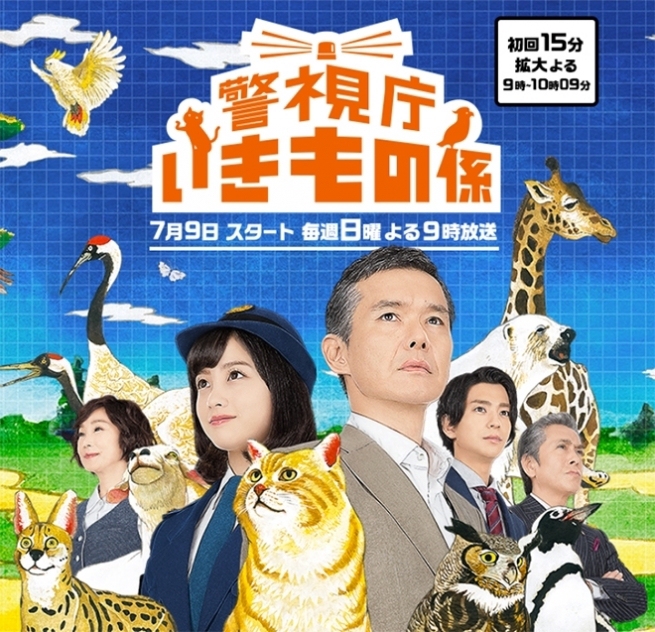 Start: July 9 on Fuji TV 
Cast: Watabe Atsuro, Hashimoto Kanna, Miura Shohei
Tomozo Sudo is a detective. Due to an incident, he is excluded from investigative work. He is then assigned to work in a division responsible for taking care of animals whose owners are suspects or missing. Keiko Usuki is a police constable and works in the same division. She loves animals more than humans. Keiko develops inferences from clues from animals left behind at crime scenes. Tomozo and Keiko work together to solve cases. 
Based on the "Animal" novel series by Okura Takahiro.
---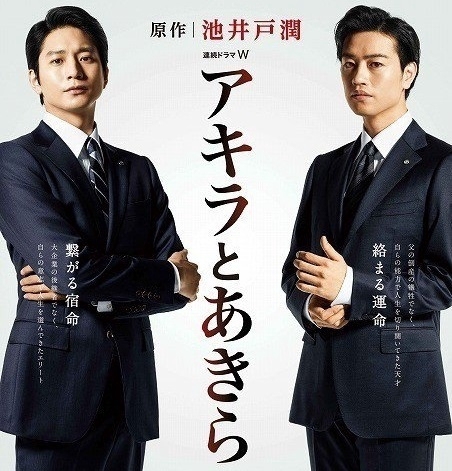 Start: July 9 on WOWOW 
Cast: Mukai Osamu, Saito Takumi
The story begins in April 1986, during the days of the bubble economy. Kaidou Akira comes from a wealthy background. He is the heir of the large company Tokai Yuusen. His genius classmate from the University of Tokyo, Yamazaki Akira, had a tough life due to the bankruptcy of his father's company and having to run away from creditors, but overcomes the odds to graduate from the top-notch school. The two are employed at the same bank and get caught in a battle lasting over 10 years which causes upheavals in their lives.
Based on a novel of the same name by Ikeido Jun, writer of the Hanzawa Naoki novels.
---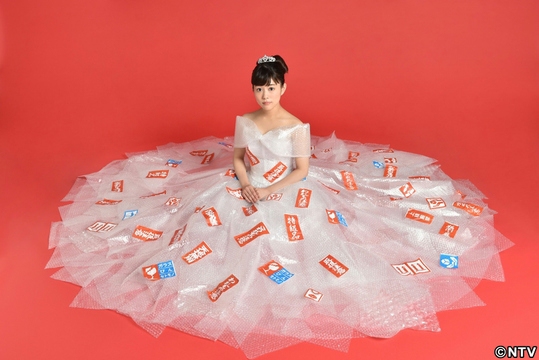 Start: July 12 on NTV 
Cast: Takahata Mitsuki
Nemoto Kahoko is a naive 21-year-old university student. She relies on her mother, Izumi, for everything in her life. Her mother wakes her up every day, picks up her clothes, while Kahoko has never done housework or driven a car. One day, Kahoko meets a young man who grew up in a completely opposite environment.
---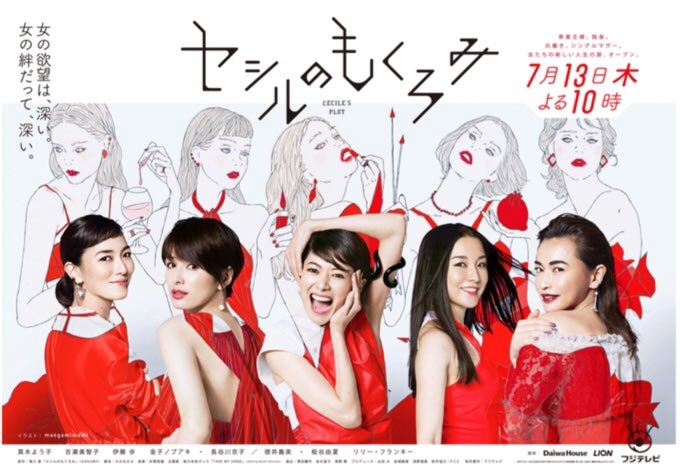 Start: July 13 on Fuji TV 
Cast: Maki Yoko
Miyaji Nao is a housewife with a husband and a son. She doesn't care much about dressing herself up and concentrates on things like making her middle school aged son eat more. She is satisfied with her life. One day, Nao is scouted as a potential reader model for popular women's fashion magazine Vogue. Since then, her life changes. 
Based on a novel of the same name.
---
Start: July 14 on TBS 
Cast: Eita, Fukada Kyoko
Akatsuka Detective Agency stands inconspicuously at Shimo Akatsuka in Tokyo's Itabashi Ward. Carefree, eccentric Investigator Nanase Goro is eager to take on troublesome cases that everyone else is reluctant to take. At times, he and his partner Kogure Kyusaku tackle sad cases and sometimes difficult ones that are beyond imagination. The detective agency is headed by Kaze Kaoru, a heavy drinker who downs alcohol during the day but watches out for Goro and Gu-re. 
Based on a manga of the same name.
---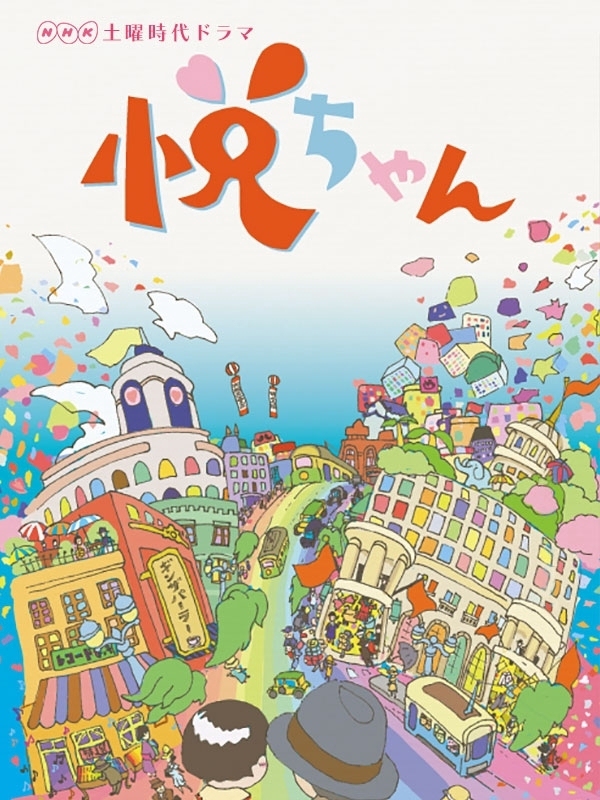 Start: July 15 on NHK 
Cast: Yusuke Santamaria, Kadowaki Mugi, Ishida Nicole
Tokyo, 1935. 10-year-old Yanagi Etsuko loves songs. Her father Kantaro, a struggling lyricist, still cannot forget her late mother and wastes his life away. Seeing her father like this, Etsuko begins a search for Kantaro's second bride and the new partner who will be her mother. Her first target is her teacher Muraoka Masako whom she eggs on to land a date with her father. It does not go very well. The next person who catches her attention is salesgirl Ikebe Kyoko whom she met at a department store. Etsuko is drawn to Kyoko's simplicity and gradually begins to love her as if she were her own mother. At that moment, Kantaro's elder sister pursues the subject of an arranged introduction with Kusakabe Kaoru, the incredibly beautiful daughter of a bank owner who is a shareholder in her husband's company. 
Based on a novel of the same name.
---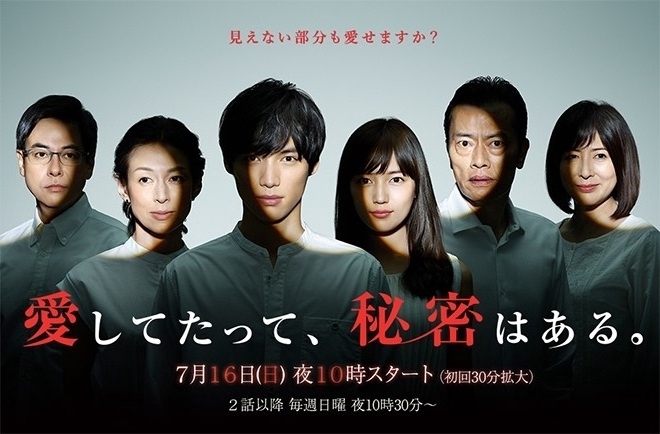 Start: July 16 on NTV 
Cast: Fukushi Sota, Kawaguchi Haruna
Legal apprentice Okumori Rei is on the verge of getting married when he is cornered by someone due to a past secret. Eight years ago, during the summer when Rei was a third-year junior high school student, he killed his father Kosuke and made it look like he went missing in order to protect his mother Akiko from domestic violence. This became the secret between him and his mother. Rei aspired to be a lawyer and had lived without getting deeply involved with anyone. That was until he met Tachibana Saya at law school. She is like a sudden light that illuminates his dark life and the two of them soon fell in love. However, right after Rei's marriage to Saya is decided, he starts receiving ominous messages from someone who knows about his secret.
---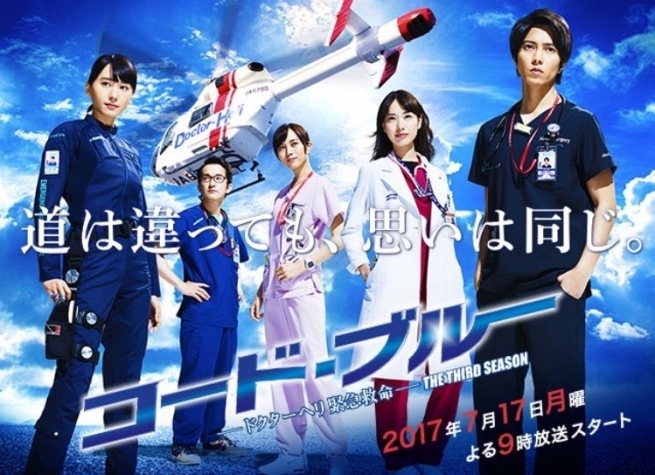 Start: July 17 on Fuji TV 
Cast: Yamashita Tomohisa, Aragaki Yui, Toda Erika, Asari Yosuke, Higa Manami
Kousaku Aizawa, Megumi Shiraishi, Mihoko Hiyama, Kazuo Fuikawa and Haruka Saejima have worked and pursued careers down different paths. They each live fiercely and face new situations.
This is the third season of Code Blue. The first season aired in 2008 and the second in 2010.
---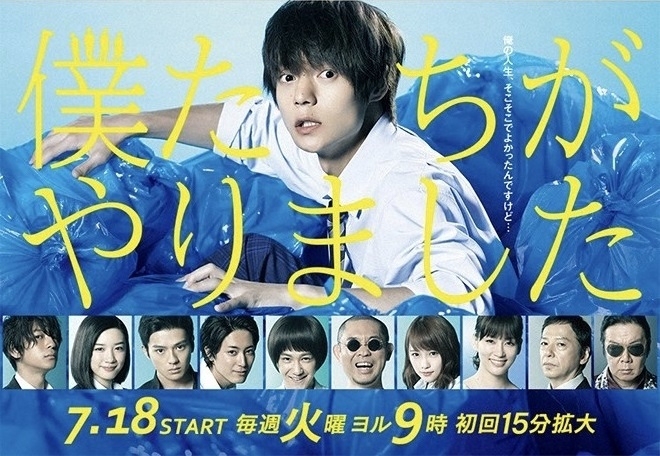 Start: July 18 on Fuji TV 
Cast: Kubota Masataka, Nagano Mei, Mackenyu
High school students Tobio, Maru, Isami, and 20-year-old Paisen, who graduated from high school a long time ago, are contented with their lives. One day their ordinary routine completely changes. Tobio and the rest plant a home-made bomb at the school next door in revenge for Maru's vicious beating at the hands of delinquents. However, the bomb, which was only intended to shock the delinquents, ends up causing a huge explosion that claims many victims including friends and seniors. This triggers the start of their life on the run.
Based on a manga of the same name.
---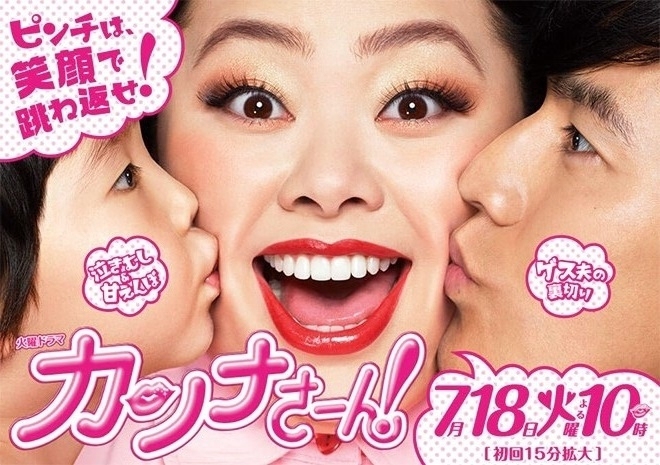 Start: July 18 on TBS 
Cast: Watanabe Naomi, Kaname Jun, Triendl Reina
Kanna is a fashion designer. Although she has a handsome husband, Rei, Kanna discovers that he is having an affair while she also has to cope with her difficult mother-in-law. At work, she is bullied by her unreasonable boss. Despite these daily challenges in life, Kanna tries her best to live positively for the sake of her beloved son Reon.
Based on a manga of the same name.
---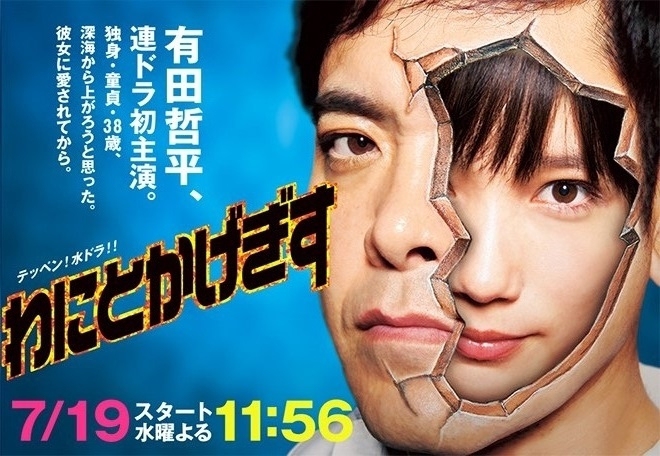 Start: July 19 on TBS 
Cast: Honda Tsubasa, Kaku Kento
Yuji Tomioka is a 38-year-old single man who has never dated a woman. He works the night shift as a security guard at a supermarket. He experiences loneliness during this time. One night, during a shooting star, he wishes to have a friend. A mysterious neighbour, Azusa Hada, appears in front of him. They fall in love, but Yuji's life changes.
Based on a manga of the same name.
---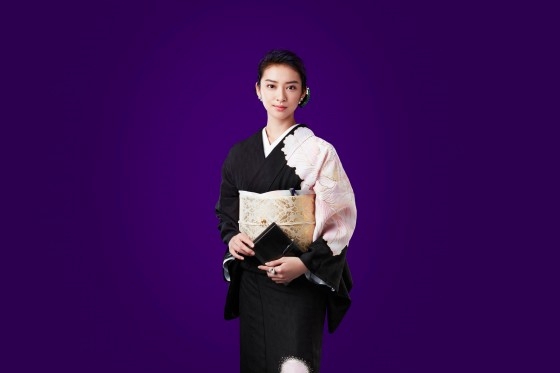 Start: July 20 on TV Asahi 
Cast: Takei Emi
Haraguchi Motoko works as a temp at a bank. To pay off debt that she inherited from her parents, she also works as a hostess at a club in Ginza. There's chatter that the temp employees will be laid off at the bank. Motoko decides to carry out a scheme she has prepared secretly. She transfers money from accounts opened illegally to her bank account, embezzling 180 million yen. Using her notebook which has a list of the accounts, she fights against bank branch managers and opens a club in Ginza.
Based on a novel of the same name, which has been adapted into dramas several times before, most recently in 2004.
---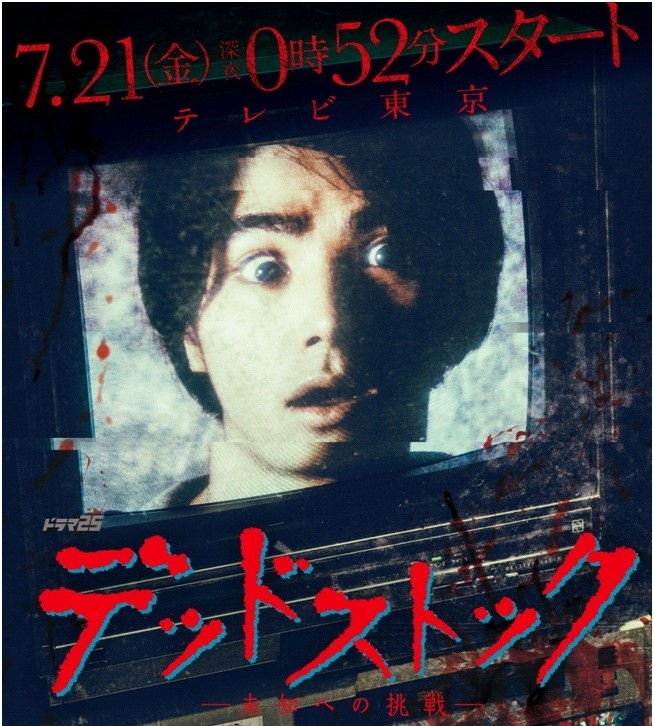 Start: July 21 on TV Tokyo 
Cast: Murakami Nijiro, Hayami Akari, Tanaka Tetsushi
Tsuneta Riku works as rookie AD at a TV station. He is assigned to the "unconfirmed material center" where they arrange lots of program materials. These program materials were found at the TV station when it moved locations. He works with Director Nikaido Saori and Producer Sayama Satoru. Riku is disappointed that he is working there, but he spends his days arranging VTR. One day, he finds recorded material showing a supernatural phenomenon.
---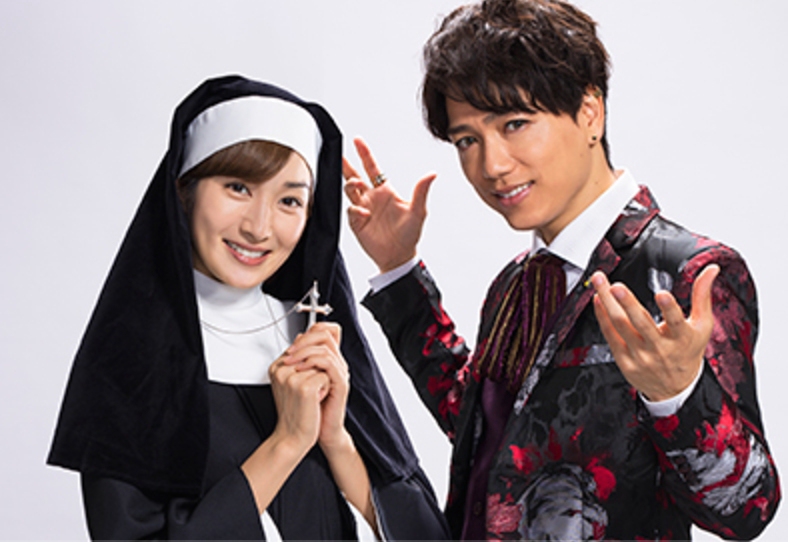 Start: July 28 on TV Asahi 
Cast: Takanashi Rin, Yamazaki Ikusaburo
Aino Shingo used to work as an associate professor of ethnology. He now works as the director of a matchmaking agency. His assistant is Sister Elizabeth. The entrance fee at the matchmaking agency is high, but it has a 100% success rate for their clients getting married. They match customers based on the client's conditions. The secret behind their 100% marriage rate is Shingo's counselling, relying on his knowledge in ethnology.
Based on a manga with the same name.
---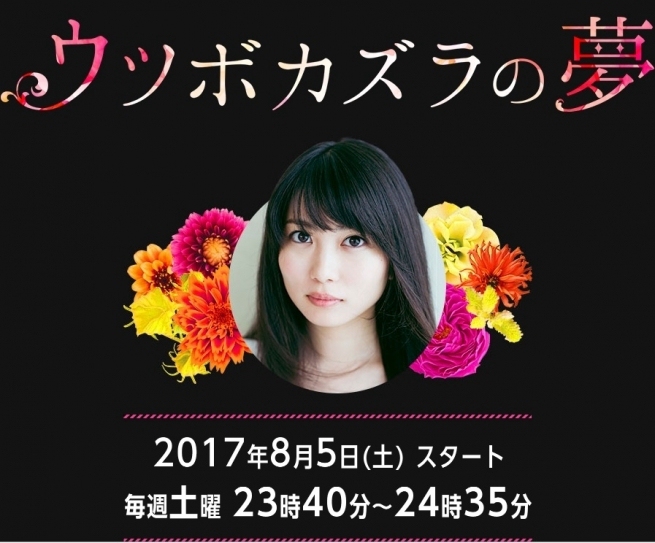 Start: August 5 on Fuji TV 
Cast: Shida Mirai
18-year-old Saito Mifuyu is a simple girl who grew up in Nagano. After her mother's death, her father brings his lover over which displaces Mifuyu in her own home. She arrives in Tokyo following an invitation from her late mother's younger cousin Kashimada Naoko to come over to her house for a while. It is a house blessed with "wealth" that she herself cannot obtain even if she wishes for it. Thinking this outrageous, Mifuyu starts seeking to fit into the Kashimada family, and in the process completely changes into a "pitcher plant girl" who plays on the desires of her prey to attain her goals. 
Based on a novel of the same name.
---
Which ones do you intend to watch? Let us know in the comments!