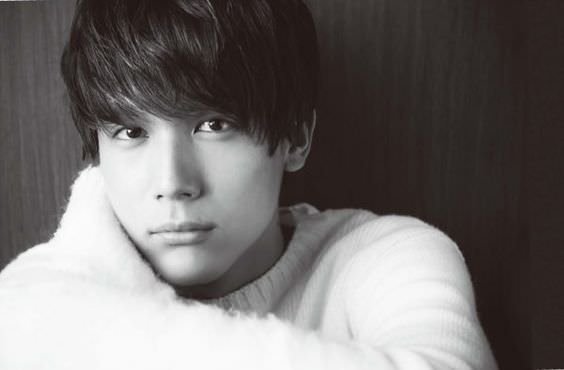 It's hard to believe Nakagawa Taishi is an actor who has just celebrated his 20th birthday. He's definitely following in the footsteps of popular stars Yamazaki Kento and perhaps even surpassing the likes of Yuki Furukawa and Sota Fukushi. Although he bears a striking resemblance to the latter, he has so far proved his ability to act by showing a much more diverse range in his talent. I first actually came across Nakagawa Taishi in the movie adaptation of Your Lie in April, which I happened to watch while on a flight inbound to Korea. Despite this, I actually already knew about Nakagawa, perhaps due to his rocketing popularity among an abundance of roles since his acting debut in 2009. 
There's no denying that Nakagawa Taishi is one of the most attractive actors of his generation, with his dashing looks and his tendency to inflict second lead syndrome. Interestingly, he's one of those actors who could easily slip into the roles of older, and perhaps more mature, characters. He's been known to take on mature roles older than his actual age (which works really well in some respects, and in the case of Prison School, doesn't in others). Scouted by an entertainment agency at the age of 10 while out shopping with his mother, he went on to make his first appearance in a television documentary aptly named When I Was A Child, which thereafter won him the attention of many producers and thus determined his acting career.
I have a major soft spot for this guy, despite his young age. His exceptional acting in drama Yakou Kanransha has proved he has more to his talents than just 'another rom-com star', though he has also demonstrated wonderful performances in the latter (namely, Today's Kira-kun). 
His latest role, in which he plays the fiancee of the main female lead, and student council president of a rival school, has definitely sent my heart into a frenzy, and I'm dreading falling victim to the aforementioned second lead syndrome! With upcoming roles in the popular manga to movie adaptations such as Sakamichi no Apollon (an anime close to my heart!), I'm greatly anticipating Nakagawa's upcoming (and future) projects.


---
BASICS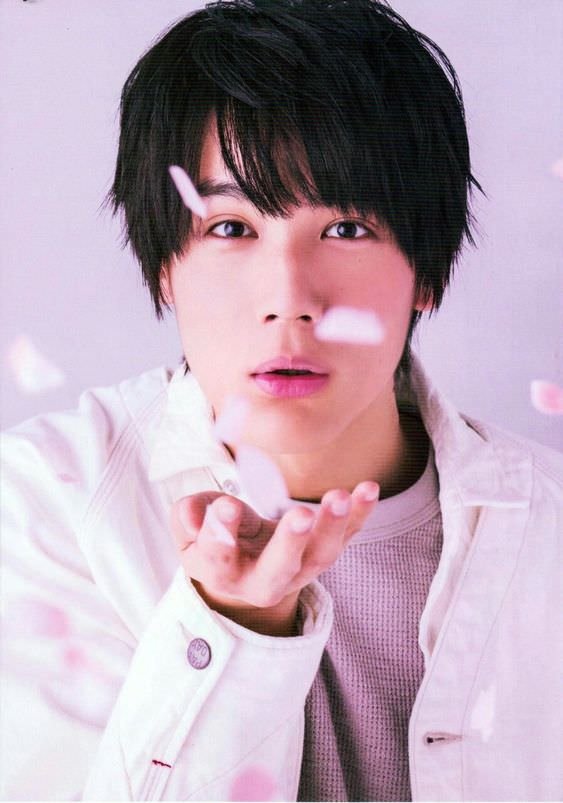 Native Name: Nakagawa Taishi
Japanese: 中川大志 (なかがわ たいし)
Date of birth: 14 June 1998
Birthplace: Tokyo, Japan
Blood Type: B
Height: 1.78m (178cm)
Profession: Actor and model
Specialty: Can do a backflip
Agency: Stardust Promotion
Website: Nakagawa Taishi
Official Blog: https://ameblo.jp/nakagawa-sd

Not much is yet known about Nakagawa Taishi's family life, possibly because of his young age. Born in Tokyo in 1998, Nakagawa Taishi is probably one of the most popular actors his age of this generation. He started his acting career as a child actor, but because of a growth spurt, began being offered roles older than his age.
---
DRAMAS

Despite his young age, Nakagawa Taishi has been in a plethora of roles since his debut in 2009. Constantly keeping busy, he's been in around 21 drama series so far, and he's only just turned twenty years old. With a great prospective acting career ahead of him, let's look at some of his finest and most popular roles in those dramas.
As a student of class 2-4 in the GTO Remake, a well-known remake of the popular manga series. I've not seen this yet, but it's one I'm eager to check out, just because there are a couple of cast members who I'm particularly a huge fan of. This may not have made as big waves as the original drama series, but it got some positive reviews from viewers who liked the modern take on it.


As a troubled teenager in Yakou Kanransha; a drama where he portrays the younger son/brother caught up amidst the mystery of a murder in the family. This may be my favourite role of Nakagawa's that I've seen so far, as he conveys some really good emotional distress. The story itself gives some pretty good twist and turns and it's definitely one worth checking out if you love dark murder mysteries.



As one-third of the baka trio and a member of the water polo team in Suikyuu Yankees; I'd be lying if I didn't admit that I'm just watching this for Yamaken, but the cast in this was definitely the main draw for me here. I'm quite adverse to sports dramas in general, so I wasn't utterly enthusiastic about starting this, but I'd be a fool to deny trying a drama with such a solid casting. Plus Nakagawa's character is super adorable. While I wish there was more focus on the characters, there's potential there, and if you're looking for a good ikemen drama, you'll definitely approve of this one.


As one of five students enrolled in an all girls school in Prison School; Unless you're a huge fan of the original works, I wouldn't recommend going into this expecting something ordinary. It's definitely the least lewd out of the three (there's also an anime adaptation) so if you are intrigued, and have an open mind, then this drama will at least provide you with some good entertainment. It was actually Nakagawa's first lead role, and while I don't think he was quite the right age for this, I am glad it gave him more spotlight and a step towards bigger roles.


As a childhood friend and romantic interest in My Little Lover; this drama follows a school girl who, after waking up one day, finds she has shrunk to a mere 15cm! She is then discovered by her childhood crush and neighbour Minami, who agrees to look after her for the time being. I'm quite ashamed to admit that even though this is a really popular, well-known series, I haven't yet seen it, mainly because I wasn't quite drawn to the concept and didn't think I would enjoy it. However, I've heard great things about this romantic series, and about just how adorable it is, so I've actually been considering picking this up in the near future.


As a rookie manga artist in Juhan Shuttai; If you're at all interested in how the manga publishing world works, then this is definitely one you should check out. Even though he's only technically a guest in the series, the entire series itself is just a delightful adaptation of the manga that follows a female who retires from playing judo in order to join a major publishing company and strive to learn editing enough to make a "sleeper hit". For those watching for Nakagawa Taishi, he appears in episode 4.


As Manyude Kaeda, the treasurer of the Student Council in Kakegurui; Though this is one drama I hesitated to go into, I really enjoyed this series. Short, but (bitter) sweet, it follows the events surrounding an institution for the privileged that specializes in the art of gambling. Upon newcomer Yumeko Jabami's arrival, things start to get a little unpredictable as she shows what being a high roller is really like. If it's not something you're used to, you may be thrown off by the overacting, but being based on an anime series, this is obviously intentional. The games in this drama are so enjoyable to watch that it's one of the main reasons I would highly recommend checking this out, whether you've seen the original works or not.

As the student body president of a rival school in Hana Nochi Hare; the aforementioned second lead syndromes rears its head here in this adaptation of the popular manga. Not quite a sequel, but with nods to 
the original series (Hana Yori Dango), the drama follows a student of the Eitoku Senior High School who is trying to hide the fact that her family is bankrupt from her fellow students, but whose secret is discovered by Kakuragi Haruto, one of the popular members of the C5. This drama is oodles of cute and everything you can expect from a series of its nature. It may not be mind-blowing, but it's definitely got a heart and is a genuinely enjoyable love story. Nakagawa plays the charming Tenma, Edogawa's childhood friend, whom she is engaged to be married to. The reunion of these two seriously made my heart soar though, as I loved seeing them act together once more. Though the series is still currently airing, it's definitely one I highly recommend.


Other drama series Nakagawa has appeared in include: Kaseifu no Mita, 13 Sai no Hello Work, Perfect Blue, and Jigoku Sensei Nube, among a couple of others. Nakagawa has also starred in various drama specials and as a guest role in a couple of other series. One of those specials includes the final part of a three-part series called Blackboard - Jidai to Tatakatta Kyoshitachi, a short story involving a teacher who, after attempting to give personal coaching to a student with inadequate education, is accused of forming an inappropriate relationship with him. Nakagawa may only be a supporting role in this, but the story in itself is very eye-opening and it's a great special to watch, though not easy to track down. He's also obviously starred in the GTO specials as well as minor guest roles in Kindaichi Shonen no Jikenbo N and Keiji Yugami (in which the episode, regardless of the fact he had a short-lived appearance, almost brought me to tears).


---
MOVIES
Debuting in 2010, Nakagawa Taishi started out as a child actor, and at the mere age of 12 landed his first support role in the samurai movie Hanjiro. Though he didn't make an appearance in any further movies until the year 2015, his popularity in the last couple of years has him contending with actors such as Yamazaki Kento as the reigning prince of live manga adaptations.
As always, I'll only mention movies that are highly praised or that I particularly recommend watching.


Widely known as My Nickname is Butachi, this movie is actually a compilation of several short films that follow the common theme of one-sided love. I put this movie here since it actually received a lot of buzz (especially in Japan), but I actually have yet to find an English subbed version of it to watch for myself. However, I added this in the hope that somebody kind would know a source for English subs for this intriguing movie. Comprising a great cast, this is definitely one movie I hope to be able to watch in the near future.


"That doesn't matter. It's only natural that the girl you like is in love with someone else. Since you're in love with her, she sparks in your eyes. That's why people fall irrationally in love."
I covered the brief synopsis for this movie in my stalkers guide for Yamazaki Kento, but here Nakagawa Taishi plays supporting character Watari Ryota in this beautiful, youthful story of musicians who fall in love and have to deal with a lot of hardships. I feel like Nakagawa's character didn't get as much screen-time as I would have hoped, but based on the fact the source material had to have a lot of content cut out it kind of makes sense. Nonetheless, the music scores in this movie are beautiful, and it's worth watching if you haven't yet done so already.


Heartfelt, intriguing and full of warmth, this movie will absolutely bring an assortment of smiles and tears. One of my favourite Nakagawa movies (and favourite romantic dramas), this tells the love story between two students, the hugely popular and handsome Kira, and the socially awkward Nino, and the story of how she decides to stay by Kira's side for his remaining 365 days after she learns he has heart disease. His character will have your heart pounding, and the movie will make you equal parts happy and sad as the two of them and their friends deal with the harsh reality of life (and facing death).


A pretty standard affair for a popular manga adaptation, this movie kind of had a mixed reception due to its highly ambiguous ending. Since the anime itself hadn't been finished at the time the live action movie was filmed, the endings will perhaps be vastly different, but as a standalone movie, it remains enjoyable for the most part. It follows our main protagonist (Nakagawa), who, failing in his adult life, is offered a drug as part of an experiment to repeat his third year in high school and redo his life over. Sadly, it didn't live up to the expectations of those who were hoping for a solid adaptation, but the movie in itself is an interesting premise.
Nakagawa Taishi also has three upcoming movies in the works, including another three manga adaptations; the hugely anticipated Kids on the Slope, youth romantic comedy Rainbow Days and another forthcoming romantic school comedy Are You Ready? Hey You Girl!. Perhaps my hopes are a little ambitious but I'm really looking forward to Kid's on the Slope in particular, as it's based on one of my favourite animes.
---
TRIVIA


As part of the 'baka trio', he remains good friends with co-stars Ryo Yoshizawa and Yudai Chiba, who he starred with in the drama Suikyuu Yankees.
After seeing Ryusoke Kamiki in Kirishima, Bukatsu Yamerutteyo, he emailed the actor and they still happen to be good friends today.
He has a close relationship with former co-star Yamaken, so much so that Hirose Suzu confessed she thought they were dating (perhaps jokingly). 
His hobbies include fishing, playing guitar and sports (including basketball and football).
He doesn't consider himself an ikemen.
He loves animals.
He gets scared quite easily, especially by bugs, ghosts, and monsters. (Has Nakagawa seen a monster lol?)
For the filming of Today's Kira-kun, he lost a lot of weight for the role. He claims that it's important for him to do what is needed as an actor to make a role believable. 
After recently graduating, he decided not to enroll in university to dedicate himself to acting full-time.
---
BEHIND THE SCENES


---
CMs & ENDORSEMENTS


2015 - Sea Breeze Dio & Gel (with Hirose Suzu) - (there's also a subbed video story from each character's point of view starting here [Triangle Story (Taishi's POV)]
2017 - Kochakaden Milk Tea
Yakisoba Nissin UFO - Henshin & Bike (with Fujioka Hiroshi)
MVs
2013 - BOYFRIEND - Pinky Santa
2015 - Naoto Inti Raymi - Itsuka Kitto 
2015 - Haku - Shoudou
2016 - Naoto Inti Raymi - Together
2017 - Sonoko Inoue - Message
2017 - whiteeeen「テトテ with GReeeeN」MVShort Ver.)
2017 - ReLIFE ED - Sakura (as rapper)
 
---
EYE CANDY


---
Thanks for reading! Are you a fan of any of Nakagawa Taishi's dramas or movies? Which roles was your favourite?