Name: Kwon Sang Woo
Native name: 권상우
Also Known as: Gwon Sang Wu
Nationality: South Korean
Gender: Male
Born: August 5, 1976
Age: 42
Kwon Sang-woo, the most visible example of the so-called "mom-zzang" (slang for "great body") movement, started his career as a fashion model in the late 1990s. His first acting experience was in the TV drama Delicious Proposal, and for the first few years of his entertainment career he received only minor roles on television, before debuting in Volcano High (2001). The following year he played his first lead role in the comedy Make It Big together with real-life best friend Song Seung-heon.
Kwon's breakthrough came in the phenomenally successful comedy My Tutor Friend, as a troublesome high school boy who is tutored by a college student of the same age (played by actress Kim Ha-neul). In this year he also starred in My Good Partner, the world's first movie made for mobile phones, and in the music video collection Project X.
His next film released in early 2004 was also a great hit. Once Upon a Time in High School portrays the authoritarian society of the 1970s through a notoriously violent high school. Simultaneously, his TV drama Stairway to Heaven was winning over high ratings on TV. The drama was eventually screened throughout Asia and helped to turn him into a regional star.
However Kwon's followup film Love, So Divine, about a priest in training who falls in love, earned poor reviews and did not get much attention from audiences.
For 2006, Kwon starred in the big-budget action noir Running Wild, about a detective, a prosecutor, and a criminal who are all equally vicious. Running Wild received satisfactory reviews but disappointing returns, and Kwon's next film Almost Love, a romantic comedy reteaming him with Kim Ha-neul, likewise failed to replicate the success of their previous film.
Thus began Kwon's career slump, as the films Fate and More Than Blue flopped in the box office, and his small screen projects Sad Love Story, Bad Love and Cinderella Man received low ratings.
Things took a turn for the better in 2010 with the box office success of Korean War film 71: Into the Fire which Kwon reportedly didn't hesitate to take on. His drama Daemul about Korea's first female president was also very popular during its run, staying atop TV charts for 11 weeks straight and ending with viewership ratings of around 26 percent.
Looking to expand his acting career to a wider audience in Asia, Kwon will next be starring in movies with Chinese superstars Cecilia Cheung and Jackie Chan. He also made his singing debut in a DVD released in Japan.
Kwon has said in an interview, "I hope I'm remembered as an actor whose work the audience looks forward to rather than an actor who acts well."
Personal life: Unlike many Korean male stars who had to fulfill their mandatory military service at the height of their careers, Kwon enlisted long before he became an actor.
Kwon's mother is a Roman Catholic, and he himself converted after filming Love, So Divine in which he played a Catholic priest. His confirmation name is Francisco.
Kwon married actress and former Miss Korea Son Tae Young on September 28, 2008. On February 6, 2009, Son Tae Young gave birth to their first child, a son named Kwon Ruk Hee. Their second child, a daughter named Kwon Ri Ho, was born on January 10, 2015.
His sister in-law is married to worldwide famous pianist and composer Yiruma.
Drama
Title
Rating
Queen of Mystery 2

Korean Drama,

2018

, 16 eps

8.1

Queen of Mystery

Korean Drama,

2017

, 16 eps

8.3

Temptation

Korean Drama,

2014

, 20 eps

Cha Seok Hoon

(Main Role)

6.9

Medical Top Team

Korean Drama,

2013

, 20 eps

Park Tae Shin

(Main Role)

7.1

Queen of Ambition

Korean Drama,

2013

, 24 eps

Ha Ryu / Cha Jae Woong

(Main Role)

7.7

Feng Hua Xue Yue

Chinese Drama,

2013

, 0 eps

0.0

Fuyu no Sakura

Japanese Drama,

2011

, 9 eps

7.3

Dae Mul

Korean Drama,

2010

, 24 eps

7.4

Cinderella Man

Korean Drama,

2009

, 16 eps

Oh Dae San / Lee Joon Hee

(Main Role)

6.7

Bad Love

Korean Drama,

2007

, 20 eps

6.9

Sad Love Story

Korean Drama,

2005

, 20 eps

Seo Joon Young / Choi Joon Kyu

(Main Role)

8.0

Stairway to Heaven

Korean Drama,

2003

, 20 eps

8.0

Into the Sun

Korean Drama,

2003

, 20 eps

6.7

We Are Dating Now

Korean Drama,

2002

, 16 eps

6.6

Legend

Korean Drama,

2001

, 16 eps

0.0

Delicious Proposal

Korean Drama,

2001

, 16 eps

Choon Shik

(Support Role)

6.9
Movie
Title
Rating
Jibi Jibi

Ahn Jung-geun

(Main Role)

0.0

Ghost Move

0.0

The Accidental Detective 2: In Action

8.3

The Accidental Detective

8.3

Honey Enemy

Zhou Yun Feng

(Main Role)

7.3

Chinese Zodiac

7.8

Shadows Of Love

7.0

Pain

7.7

71: Into the Fire

8.8

More Than Blue

K (Chul-kyu Kang)

(Main Role)

8.3

Fate

Jo Cheoljeung

(Main Role)

7.0

Almost Love

7.0

Running Wild

Jang Do Yeong

(Main Role)

7.1

Love So Divine

Kim 'Pedro' Gyu-shik

(Main Role)

7.1

Once Upon a Time in High School

7.4

My Tutor Friend

7.5

Project X

4.5

Make It Big

6.8

Volcano High

Song Hak Rim

(Support Role)

6.8
TV Show
Title
Rating
Life Bar

Korean TV Show,

2016

, 90 eps

8.4

Running Man

Korean TV Show,

2010

, 434 eps

9.3
Articles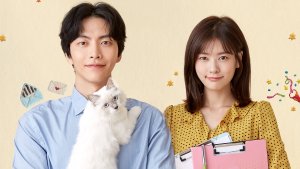 This year has had its ups and downs but these were my top three dramas I watched this year!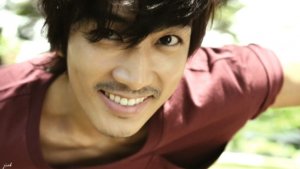 Find out everything there is to know about the man who has won many fangirls over the years with his immaculate acting...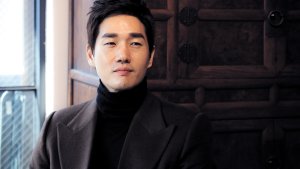 Editorials

- Jan 24, 2016
He is talented and handsome, he starts in many projects, he is a director and a model. Whatever he choose to do, he makes it possible and successful. If you're curious to find out more about this man, join me and read further.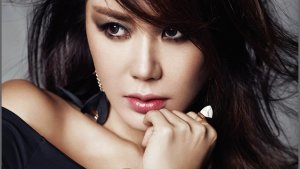 Editorials

- Jun 22, 2015
Let's take a look at another group of great Korean actresses.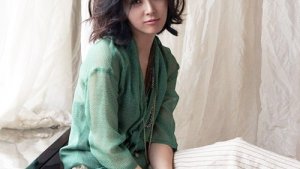 Let's take our first doze of Korean actresses over 40.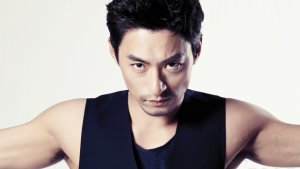 Another dose of actors who only get better as they age