Revenge, thrills, mysteries, secrets; those are my favourite themes. 
A drama with those four elements added to romance is worth watching and worth talking about.
          PS:
The order of dramas below is based on my personal taste. If anyone has any other recommendations, feel free to comment.


This article contains no spoilers so be at ease!
Rating: 7.8/10
My rating: 10/10
 The story is about a heiress who struggles to keep her 7-star hotel afloat with the help of the general manager, who attempts to take revenge on his father. While the relationship between the two deepens into love, they also gradually learn secrets surrounding the death of the late chairman which leads to a shocking revelation. Starring Lee Dong Wook (Goblin, Scent of a Woman) and Lee Da Hae (Iris 2).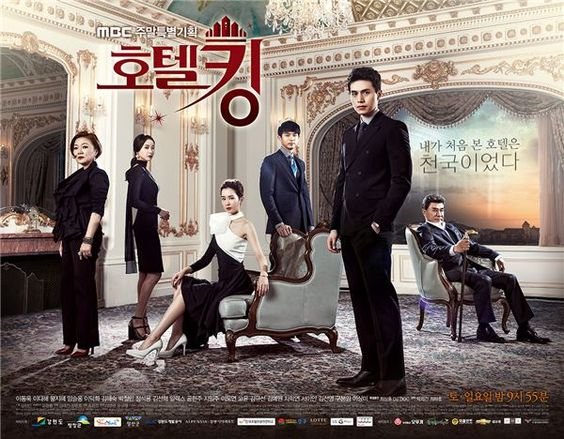 Hotel King is one of the best dramas I've ever seen. AMAZING. You can never guess what's gonna happen next. It's full of secrets that will shock you and leave you on the edge of your seat waiting for the truth to be revealed. Hotel King deserves a higher rating not only because of the amazing story but also because of the fantastic job the scriptwriter did. Unlike many dramas, Hotel King focused on the side characters and gave each one of them a role in the development of the main story. Also, the romance was a strong element in this drama. It was intense, passionate and more powerful than the oppression the villain Lee Duk Hwa had on the male lead (he was so evil that he made my blood boil sometimes). Some said that Cha Jae Wan  (Lee Dong Wook) was acting like a robot, however for me it was his heartbreaking story that made him cold and heartless on the outside. But don't worry, when you get to know more about him, you will fall in love with him.   
So if you're into dramas filled with secrets, betrayals, tragedy, business, passion, murder, revenge and super villains you should give this a try, regardless of the 32 episode length that so many complained about, because they will go by FAST! 
Rating: 8.3/10
My rating: 10/10
The story is about four rookies in the violent crime unit at the Gangnam Police Station: Eun Dae Gu, Uh Soo Sun, Park Tae Il and Ji Gook. They are neither enthusiastic nor passionate about their new jobs and have joined the crime squad for varying but unbefitting reasons. They are led by the legendary hot-headed Seo Pan Suk who wants nothing more than to wash his hands of the incompetent new recruits. Starring Lee Seung Gi (Gu family book, A Korean odyssey) and Go Ah Ra (Ms. Hammurabi, Hwarang)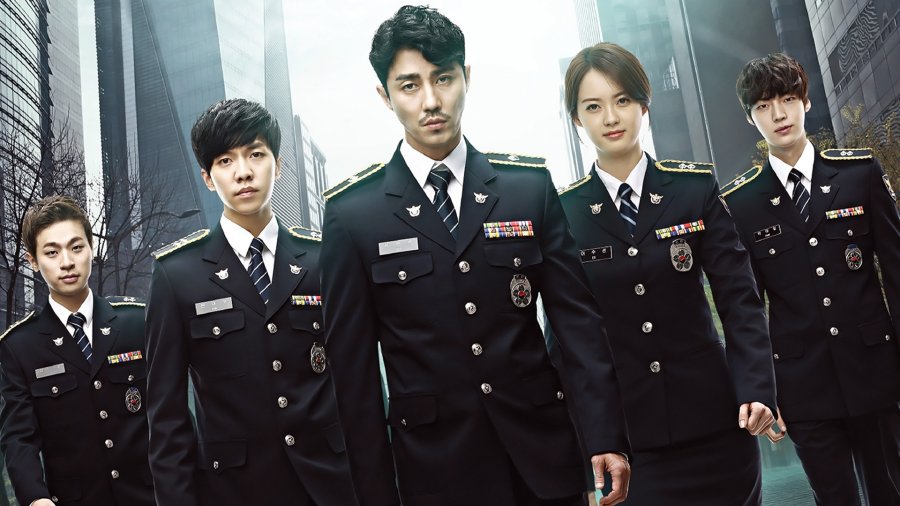 The best thing about 'You're All Surrounded' is the balance between action, mystery, romance, and comedy. This is exactly why I loved this drama and the reason I gave it 10. Unlike many revenge and mystery dramas, the romance didn't feel like it was forced into the storyline or that it popped out of nowhere. In contrast, it fits perfectly in the plot. I loved the female lead. She was always there for the male lead to comfort him and keep him from collapsing. Both the main and secondary couple were lovely to watch. The comedy also added a special flavor to the drama. But what really made 'You're All Surrounded' on this list is the mystery behind this team's secret case that will reveal a lot of hidden secrets, their strong sense of justice and their unrivaled team spirit. As those four rookies try to get the criminal with Seo Pan Suk's help, they discover themselves and the value of their job.
I recommend this drama to all action, friendship, mystery, comedy, romance, drama, detective, investigation lovers.
Rating: 8.5/10
My rating: 9.5/10
The story is set during the Joseon Dynasty. Yong acts as a hooligan in the marketplace by day but at night he is a thief who robs corrupt government officials to give to the poor. After each robbery, he leaves behind a painting depicting a plum tree branch as his mark and was thus named Iljimae. His main purpose isn't really to rob officials but instead he's mainly focused on searching for the owner of the specially designed sword that was used to kill his father, a loyal subject of the emperor. Eun Chae is a government official's daughter who despite her upbringing has a lot of empathy towards the poor. She meets Iljimae by chance and can't help but admire him for what he stands for, even though she hasn't seen his face. Starring Lee Joon Gi (Lawless attorney, Moon lovers) and Han Hyo Joo (W)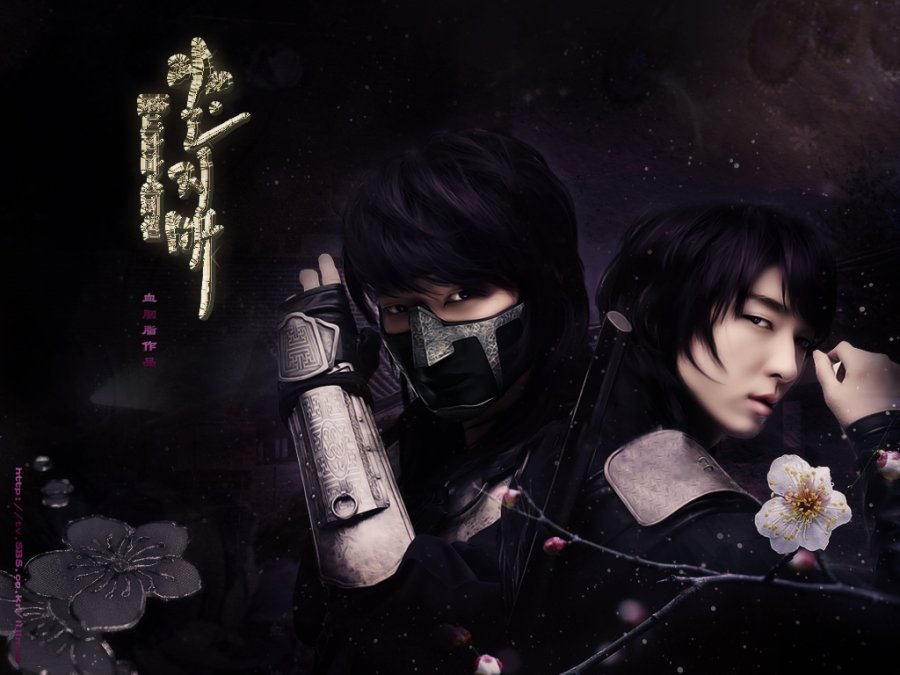 This drama has the best sword fighting scenes and a highly intelligent righteous thief [the main lead].  The only reason that I gave it a 9.5 instead of a 10 is the ending. But it is still an amazing drama with a talented cast that made it even more enjoyable. The male lead was unique as  I've never seen such a strong, ambitious, smart warrior like him. He always knew what to do and how and when to escape because he had it all planned beforehand. His plans were as perfect as his moves: fast but at the same time well calculated. He never lost a fight or a target. What I liked most about him was how he played dumb in daytime fooling everyone while actually, he's the hero of his town who is known for his spectacular sword art. Iljimae made me drown in a river of my own tears even though it had many funny moments too. Even if it may seem slow and full of sadness in the beginning after some episodes you will be stuck in front of the screen craving for more. Plus this drama has the cutest second female lead ever. She was so adorable that I, for the first time, loved the second female lead more than the female lead.    
So if you love action, hidden identity stories, melodrama, historical dramas and righteous rebels you will for sure like this drama.
Rating: 8.6/10
My rating: 9.5/10
The story is about Jang Tae San, a man who lives a non-existent life with no honor. Suddenly, his world radically changes and he has to  fight to gain back his life and save his ill daughter. Starring  Lee Joon Gi (Lawless Attorney, Moon Lovers) and Park Ha Sun (Drinking Solo, High Kick! 3)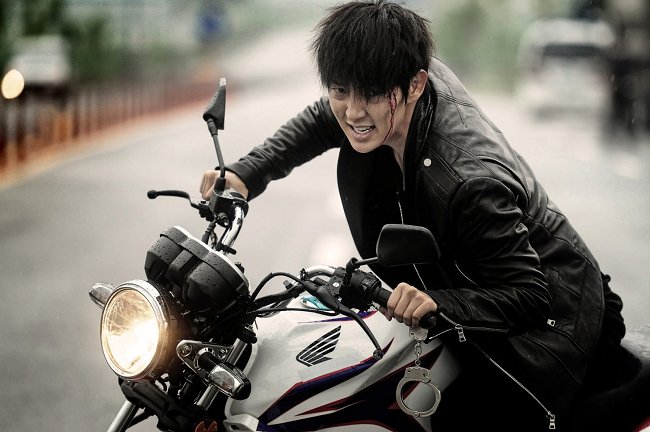 The same male lead from Iljimae, Lee Joon Gi, caught my attention again in his role as Jang Tae San. At the beginning of the drama, after the male lead suddenly becomes a fugitive, not giving him a chance to think or plan beforehand. He has to use all means to escape and survive with no food, no money and no shelter... And he nails it! Because no matter how many people try to catch him he always finds a way out.  You may think at first that he was just lucky but as the story develops, his character will develop too. He will surprise you with how smart and brave he is, and how much he changes during his 2 weeks journey. You will get to see how much he's in love with the FM and ready to give up his own life for her and his daughter [who turns out to be as smart as him.] As for the villains, Moon Il Suk (Jo Min Ki) and Jo Seo Hee (Kim Hye Ok) they got what they deserve for their crimes and illegal activities that's why I loved the ending. 
Overall, it was really enjoyable and worth watching if you like father-daughter relationships, action, investigation, thrill, drama, suspense, murder, and conspiracy. 
Rating: 8.6/10
My rating: 9/10
Lee Yoon Sung is a talented MIT-graduate who works on the international communications team in the Blue House. He seeks revenge on five politicians who caused his father's death with his surrogate father Lee Jin Pyo and eventually becomes a "City Hunter". Starring Lee Min Ho (Boys Over Flowers, The Legend Of The Blue Sea) and  Park Min Young  (Sungkyunkwan Scandal, Healer, What's Wrong With Secretary Kim)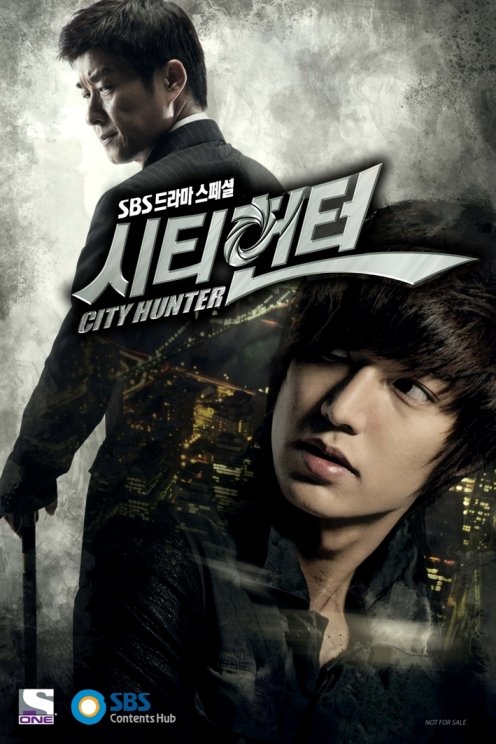 City Hunter has a unique storyline and that's what I Ioved the most about it. I also admired the male lead who had a funny yet unique way of taking down his targets. You will discover it once you give this drama a go. City Hunter is full of secrets and twists that makes the male lead's revenge hard to complete. After discovering that the truth isn't as simple as he thought, he contemplates giving up and just living a normal happy life with his girl and surrogate father.  I gave this drama 9/10 for the one reason that at some point in City Hunter, the scriptwriter starts focusing on the main couple's love story more than anything. After a few episodes, he suddenly pushes the romance out of spotlight along with the FM.  In my opinion, the ending was suitable for the drama. You can't always have happy endings.
City Hunter is based on the manga "City Hunter" by Tsukasa Hojo. Many fans like dramas adapted from anime especially when the genre is action, suspense, thrill, mystery, romance, crime, revenge, hidden Identity, and vigilante.

Hope you enjoyed reading it. What are some of your favorite Revenge / Mystery dramas?