Name: Dylan Wang
Native name: 王鹤棣
Also Known as: Di Di;Wang He Di;Dylan Wang
Nationality: Chinese
Gender: Male
Born: December 20, 1998
Age: 21
Wang Hedi, also known as Dylan Wang, is a Chinese actor, singer and model. He is best known for his first leading role as Daoming Si in the 2018 television series Meteor Garden, which propelled him to fame in China and throughout Asia. He is also known for Ever Night 2 (2020).
He was a 16th-level flight attendant and poster model for admission at Sichuan Southwest College of Civil Aviation, and also apparently became a professional image spokesperson for flight attendants, before debuting in the show business.
In 2016, Wang won the overall championship at the "Sichuan Campus Red Festival" (四川校园红人盛典), a ceremony sponsored by several universities and colleges, and officially entered the entertainment industry.
In June 2017, Wang participated in the Youku variety show Super Idol hosted by He Jiong, and emerged as the final winner. During that period, he was cast by Angie Chai in the 2018 adaptation of Meteor Garden as the male lead.
(Wikipedia)
Drama
Title
Rating
Step by Step Lotus

Chinese Drama,

2022

, 0 eps

0.0

Yu Long

Chinese Drama,

2020

, 36 eps

0.0

The National Southwest Associated University And Us

Chinese Drama,

2020

, 0 eps

0.0

Ever Night: Season 2

Chinese Drama,

2020

, 43 eps

Ning Que [World Walker of Academy]

(Main Role)

8.2

Meteor Garden

Chinese Drama,

2018

, 50 eps

8.2
TV Show
Title
Rating
Hot Blooded Youth

Chinese TV Show,

2020

, 58 eps

0.0

Super Nova Games: Season 2

Chinese TV Show,

2019

, 5 eps

8.5

Chinese Restaurant 3

Chinese TV Show,

2019

, 12 eps

8.4

The Inn: Season 2

Chinese TV Show,

2018

, 13 eps

8.8

PhantaCity

Chinese TV Show,

2018

, 12 eps

8.7

Hyper Dimensional Idol

Chinese TV Show,

2017

, 10 eps

7.8

Day Day Up

Chinese TV Show,

2008

, 725 eps

9.1

Happy Camp

Chinese TV Show,

1997

, 1080 eps

9.1
Articles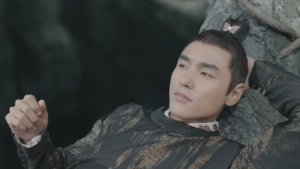 Editorials

- Oct 16, 2018
Chinese dramas; One of the greatest phenomenon in our dramaland. And, of course, everyone will have a different stand on Chinese dramas. Let's see and find out if some of my notable opinions are similar to yours?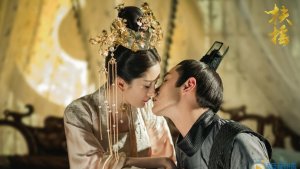 Check out the most anticipated summer dramas for this year! Which dramas are you looking forward to?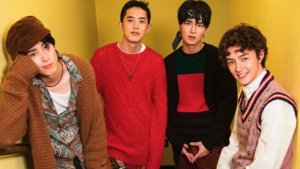 The much anticipated Taiwanese Drama remake of the 2001/2002 hit series "Meteor Garden" has confirmed cast and is slated to premiere next year in 2018.