Hey guys! A while ago I was wondering what to watch and couldn't think of anything for the life of me. I didn't want anything sad or long because I was having a bad week, but I didn't want a happy one with little meaning either. I kind of just wanted a good suggestion from someone, while also compensating for the mood I was in. Later that day I saw a mood ring at the store and immediately had a thought. What about a mood ring, but for dramas?
While it's kind of a silly concept, I thought it was a fun idea, so here's this article! Obviously, since technology hasn't gotten far enough to make something like that, I thought maybe I could be the ring and help! Simply pick the mood you're in, pick your favorite color, or even grab your own mood ring and pick the one it matches!
 (for anyone who doesn't know what mood rings are, they're rings that change color based on your mood! - really your temperature though) (Also, I put some colors together so that this article wouldn't be too long but sorry if I don't have every color a ring can be)
Black

Stressed, Tense, Overworked, Depressed

Grey

Anxious, Nervous, Sad

Orange

Worried

Fight For My Way

Weightlifting Fairy Kim Bokjoo

Sunny

This drama is light, cute, and inspirational. It shows all four main characters going through something difficult and fighting through it all. It's perfect for a mood boost and for when you just need someone to tell you to not give up.

This drama is similar to FFMW. It's funny, cute and inspirational. It's much more sports and school-based if you relate to that better. All the characters have amazing chemistry together and it's a wonderful drama full of friendship that is sure to get you smiling.

This movie is the perfect storm. It's funny, heartwarming, and heart-destroying all at the same time. It's so fun to follow this group of friends through their present and their past but be sure to get the tissues!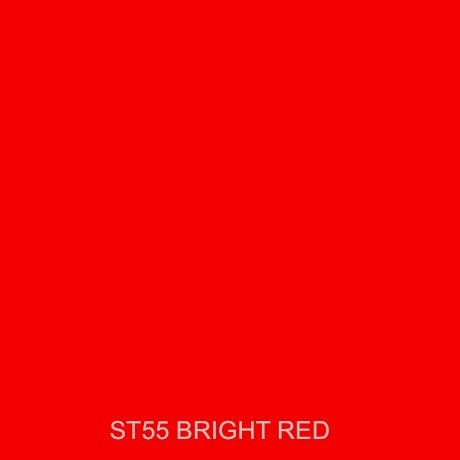 Bright Red
Fear, Excitement
| | | |
| --- | --- | --- |
| Liar Game | The Handmaiden | Battle Royale |
| This drama will have you on the edge of your seat but also deeply in thought. It truly makes you think about human behavior especially when it comes to money. | (Warning: Explicit content) This movie is wonderfully written with many twists and turns. You'll almost always be pleasantly surprised. | If you love death games this is the classic. It's suspenseful, fearful, and your heart will race along with the characters until the very end. |

Dark Green
Occupied with Something
| | | |
| --- | --- | --- |
| Ugly Duckling Series:  | Banana Actually | Splash Splash Love |
| This drama is absolutely adorable and keeps your attention. The leads work so well together and you easily fall in love with the side characters too. Not to mention it's just a quick 9 episodes long! | This drama is just 8 episodes long (20, if you count the second season) but every episode is only 2 minutes long! It's a little fast so if you're not fully focused it might be hard to keep up with (unless you know Korean). However, the commentary in each episode about relationships and the thoughts each character has is so interesting, fun, and relatable that you'll binge watch both seasons in one go. | This drama is the typical "modern girl accidentally time travels to the past" theme but done in only two episodes. It's done very well and doesn't feel rushed at all. The clashing of worlds is so fun to watch, you'll be wishing there were more! |
Light Blue

Upbeat, Normal, Enthusiastic

Dark Blue

Extreme Joy, Fun, Social, Faithful, Wise
| | | |
| --- | --- | --- |
| Last Cinderella | | The Princess and the Matchmaker |
| This drama remains one of my top 5 of all time because of how happy and comfortable it makes me feel. The main character's upbeat and chipper personality will rub off on you almost instantly and the plot is just so fun. It does have an age difference theme but I think it's honestly nothing too bothersome for people who don't like that sort of thing. | Yet another gem. This drama is silly and dumb at times but that's just what makes it great. It's wonderfully done and will fill your heart with cuteness and joy. Especially the main male lead's obliviousness and cheerfulness. | This movie is another warm-hearted one. With the main male-leads wisdom and the funny things that happen, I think this is perfect for this mood.   |

Bright Purple
Cool, Dreaming, Mysterious
| | | |
| --- | --- | --- |
| The Girl Who Sees Scents | Million Yen Women | While You Were Sleeping |
| Not only does this drama involve mystery and crime solving, the main male lead is very cool-headed and serious. This is a classic drama that I think is perfect for your mystery fix. | Yet another drama with mystery throughout. Not only are we looking for a mysterious antagonist, we don't even fully know all of the characters (until later in the show). This drama is somewhat slow so if you want a mystery that's not overly stressful, I think this is for you. | How could I not include this drama with the topic of "cool, dreaming and mysterious". The entire drama is about dreaming and is somewhat mysterious. I think it's perfect if you're in this mood. |
--- Pink
Lovable, Affectionate
Shopping King Louie

Flower Boy Next Door

My Love Story!!

Seo Inguk

becomes the most lovable puppy-like lead in this. This drama is so adorable and perfect for this mood.

Just like Inguk, Yoon Shiyoon is another lovable puppy-like character who tries to bring the main girl out of her shell. It's a very cute and fun watch.

Takeo is the definition of affectionate. This movie is just pure fluff packed into 2 hours and will brighten your day.
---
I hope you've enjoyed this article and found some new dramas/movies to watch!
~Lestrudel~