Name: Zheng Qiu Hong
Native name: 郑湫泓
Given name: Zheng Qiu Hong
Also Known as: Greenly Zheng;Zhang Qiu Hong;Xiao Man;Zheng Ze Man;郑泽漫
Nationality: Chinese
Gender: Female
Born: November 25, 1990
Age: 28
Zhang Qiu Hong is one of 3 round up of Chinese Idols season 2.
She is starring drama in 2015 called "Full House Chinese Version" with Eli from U-Kiss Korean Band.
Lee Min Ho's agency, Starhaus Entertainment will join hands with Shanghai Media Group(SMG) for the debut of new female duo Smile Girls.
Smile Girls is a duo consists of Korean rookie actress/singer Yoo Hye In and Zheng Qiu Hong, who was one of the 4 finalists on 'Chinese Idol' season 2. They will have their debut stage on Dragon TV's New Year's Gala 'Chunwan' and perform the song '1001 Wishes'.
Articles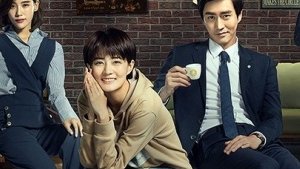 These remakes [including one of the hit classic Coffee Prince] will shock you! Let's see which remakes are airing by the end of 2017!