Name: Fukushima Rila
Native name: 福島リラ
Also Known as: ふくしま リラ;
Nationality: Japanese
Gender: Female
Born: January 16, 1989
Age: 30
Fukushima Rila is a Japanese fashion model and actress. Originally attempting to secure a position as a model agent at a Tokyo agency, she was persuaded to try modelling instead. Her career has included work with a multitude of labels and brands in various print and motion media advertising campaigns.
In August 2014, it was reported that Fukushima would replace actress Devon Aoki in the role of Tatsu Yamashiro/Katana for the third season of The CW television show Arrow. In 2015 she joined the cast of the HBO series Game of Thrones in Season 5 as a Red Priestess in Volantis.
Articles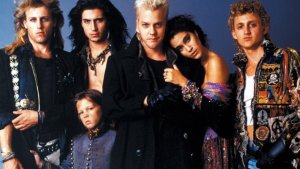 What if Japan remade these 5 classic movies?