Name: Lee Ji Ah
Native name: 이지아
Also Known as: 김상은;Kim Sang Eun;김지아;Kim Ji A
Nationality: South Korean
Gender: Female
Born: February 2, 1978
Age: 41
Kim Sang Eun, known professionally as Lee Ji Ah, is a South Korean actress. After her breakout role in The Legend in 2007, she has starred in television series Beethoven Virus (2008), Athena: Goddess of War (2010), Me Too, Flower! (2011), and Thrice Married Woman (2013).
Lee was born Kim Sang Eun in South Korea. Her grandfather is educator Kim Soon Heung who was one of the patrons for the creation of Seoul Arts High School, and was chairman Kyunggi High School but was later identified in 2009 as a chinilpa. Her father was a businessman. She was in the sixth grade when their family moved to the U.S. and stayed there for 10 years.
She majored in graphic design at the Pasadena Art Center College of Design.
During a brief visit to Korea in 2004, she made her entertainment debut by appearing in an LG Telecom TV commercial with actor Bae Yong Joon. She left the U.S. and returned to Korea in early 2005 and legally changed her name from Kim Sang Eun to Kim Ji Ah and adopted the stage name Lee Ji Ah.
Lee was secretly married to South Korean singer, musician, songwriter and record producer Seo Taiji from 1997-2006. The news of their relationship came out when Lee filed for divorce.
Lee was romantically involved with Athena co-star Jung Woo Sung.
She speaks Korean, English, and Japanese.
(Source: Wikipedia)
Drama
Title
Rating
The Ghost Detective

Korean Drama,

2018

, 32 eps

7.8

My Mister

Korean Drama,

2018

, 16 eps

Kang Yoon Hee [Dong Hoon's wife]

(Support Role)

9.2

Dramaworld

Korean Drama,

2016

, 10 eps

7.2

The Woman Who Married Three Times

Korean Drama,

2013

, 40 eps

6.0

Me too, Flower!

Korean Drama,

2011

, 15 eps

7.6

Athena: Goddess of War

Korean Drama,

2010

, 20 eps

7.3

Style

Korean Drama,

2009

, 16 eps

5.9

Beethoven Virus

Korean Drama,

2008

, 18 eps

7.2

The Legend

Korean Drama,

2007

, 24 eps

Su Ji Ni / Sae Oh

(Main Role)

8.1
Movie
Special
Title
Rating
Snow Lotus

Korean Special,

2015

, 2 eps

Han Yeon Hee / Chook Yeong Dae

(Main Role)

7.6

Beethoven Virus Special

Korean Special,

2008

, 1 eps

7.5
Articles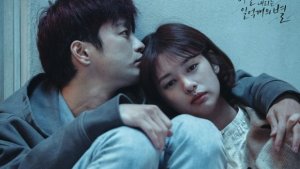 The results yielded by January's poll on the best of 2018 in South Korean Video Entertainment.
Drama Recaps

- Nov 11, 2018
Now that the drama is over, here are five good reasons why "The Ghost Detective" is worth a watch. To make it fair and provide you with impartial information, I've also added some flaws to consider.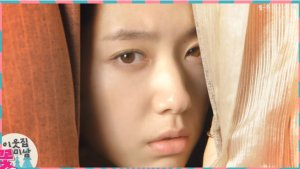 A serious discussion on mental health issues directly and indirectly addressed in a few Asian dramas.