Name: Maruyama Ryuhei
Native name: 丸山隆平
Also Known as: まるやま りゅうへい;HANNYA MAN;Maru;Maru-chan;マル;丸ちゃん
Nationality: Japanese
Gender: Male
Born: November 26, 1983
Age: 35
Maruyama's career as a Johnny's idol has interesting beginnings. He was among 3 fresh Johnny's Jrs selected at an audition on September 22, 1996 (along with fellow member Subaru Shibutani) and appeared in an idol magazine announcing their selection on the same day. After not hearing from the agency for close to half a year, his parents decided to reapply in 1997. At his second audition, he met future fellow members Shota Yasuda, Ryo Nishikido and Tadayoshi Okura. Maruyama tells the story of how, when president Johnny Kitagawa was surprised and asked what he was doing at the audition when he had already joined. Apparently his paperwork had been misplaced or lost.
His most notable prominence as a Jr was winning the Johnny's Half-marathon in Hawaii in 1998. He also had some appearances in Jr. dramas, the biggest being a role in J Ke Hanran, a Johnny's Jr vehicle with several popular Jr's. His closest Jr. friends growing up were Shota Yasuda and Ryo Nishikido.
In 1999, he was grouped into a band called V.WEST ("five-west") as its bassist. This Kansai Jr. band was a parallel unit to the pre-existing Tokyo Jr. band, FIVE. The band enjoyed a good level of popularity among fans; they were chosen to perform on Music Station once and also got their own TV show, Shuukan V.WEST (Weekly V.WEST), on Kansai TV. They held their only concert, V.WEST First Live at Zepp Osaka, not long before Kanjani8 was formed in 2002.
Maruyama carried over his role as bassist to Kanjani8 as well as its subunit, SubaruBand. Maruyama and Shota Yasuda (the guitarist) exhibit spirited and energetic performances in concerts, frequently leaping and running about while simultaneously playing their instruments.
Maruyama and Yasuda usually sing the rap portions of Kanjani8's songs, besides doing most of the back-up harmonizing, with Maruyama doing the low parts, and Yasuda, the high notes. The two are solid in both respects, having an excellent flair and good grasp of beat and harmony, making them the main rappers and harmonizing voices in the group.
Maruyama and Yasuda also form a Manzai duo, Yamada. Maruyama plays the boke, Yasuda the tsukkomi. The two partners discuss and come up with their own material. Yamada have been performing since their Jr days. During their active days, Maruyama has been said to carry a notebook around with him wherever he goes to jot down ideas that come to him at anytime. However, Yamada has not performed since 2005.
In the acting sphere, Maruyama earned occasional minor roles in TV dramas, mostly drama specials. His biggest role to date was in TV Aichi's drama special Jitensha Shounen ki (Bicycle Boys Chronicles) in fall 2006, as co-leading stars with Shota Yasuda. It earned promising reviews from the press. His latest appearance is anticipated in August 2007 when he will appear in a period drama special alongside Aya Ueto and Ito Hideaki.
In Kanjani8, Maruyama's enjoys playing the role of the fool. The members frequently acknowledge and appreciate his efforts to cheer up the atmosphere around him usually by performing gags and cracking silly jokes to make other people laugh, often, at his own expense, which he deems the greatest pleasure. He often comes up with strange yet comedic expressions, both facial and verbal. His trademark, and a fan favorite, is "PAAAAAAN!!" a word which bears no meaning and performed in a loud 'slamming down' voice, while throwing down and spreading one's palm. It came about in 2004, when Maruyama jumped upon Kansai Jr. Nakama Junta's slip on a sentence, twisting Nakama's sentence to "Kokoro ga paaaaan!" As he used it, it gradually shortened to "Paaaaan!!". Another nonsensical sentence made up by Maruyama is his "I love you so much, TO YOU!" which, performed with a serious face, sets off members and fans alike into fits of giggles. Maruyama is capable of amazing facial gymnastics and does a near perfect impression of a Hannya. (Source: Wikipedia)
Drama
Title
Rating
Yotsuba Ginko Harashima Hiromi ga mono mosu! - Kono Hito ni Kakero

Japanese Drama,

2019

, 8 eps

Katou Akihiko

(Support Role)

7.5

Jigoku Sensei Nube

Japanese Drama,

2014

, 10 eps

Nube / Nueno Meisuke

(Main Role)

7.3

Nakuna, Hara-chan

Japanese Drama,

2013

, 10 eps

7.6

Boys on the Run

Japanese Drama,

2012

, 9 eps

Toshiyuki Tanishi

(Main Role)

7.0

Papadol!

Japanese Drama,

2012

, 10 eps

7.2

O-PARTS

Japanese Drama,

2012

, 4 eps

Kakizawa Yuichi

(Main Role)

6.5

Strawberry Night

Japanese Drama,

2012

, 11 eps

Yuda Kohei

(Support Role)

8.1

Freeter, Ie o Kau.

Japanese Drama,

2010

, 10 eps

Toyokawa Teppei

(Support Role)

7.9

0 Goshitsu no Kyaku

Japanese Drama,

2009

, 22 eps

Shuu [2nd Story]

(Support Role)

7.0

Uta no Onii-san

Japanese Drama,

2009

, 8 eps

Saitou Mamoru

(Support Role)

7.5

Kowai Nichiyoubi: Shinshou

Japanese Drama,

1999

, 13 eps

From Africa (ep3)

(Main Role)

6.9
Movie
Title
Rating
The Stand-In Thief

7.7

Eight Ranger 2

Orange Ranger / Shogo Marunouchi

(Main Role)

7.4

Round Table

Jibiki-sensei

(Support Role)

7.6

Eight Ranger

Orange Ranger / Marunouchi Shogo

(Main Role)

7.5

Wild Seven

7.5

8Uppers

7.7
Special
Title
Rating
Yuukai Houtei: Seven Days

Japanese Special,

2018

, 1 eps

7.5

Yonimo Kimyona Monogatari: 2013 Spring Special

Japanese Special,

2013

, 1 eps

Yumoto Yoshihiro/Segment 3

(Main Role)

6.9

Strawberry Night : After the Invisible Rain - Special

Japanese Special,

2013

, 1 eps

Yuda Kohei

(Support Role)

7.5

Wachigaiya Itosato

Japanese Special,

2007

, 2 eps

Okita Soji

(Support Role)

0.0

Double

Japanese Special,

2006

, 1 eps

6.5

Jitensha Shonenki

Japanese Special,

2006

, 1 eps

6.3
TV Show
Articles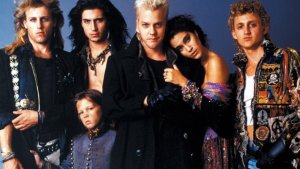 What if Japan remade these 5 classic movies?