Name: Lee Hye Young
Native name: 이혜영
Nationality: South Korean
Gender: Female
Born: November 25, 1962
Age: 56
Lee Hye Young is a South Korean actress. She is the daughter of celebrated film director Lee Man Hee, who died in 1975 when she was in middle school. Lee began her acting career in 1981 at the age of 17 through a local musical theater production of "The Sound of Music". Since then she has performed in theater, feature and short films, and television. She was one of the most prominent South Korean actresses in the 1980s. In 1987, she married musical producer Seol Do Yoon, but later the couple got a divorce.
Drama
Title
Rating
Lawless Attorney

Korean Drama,

2018

, 16 eps

Cha Moon Sook

(Main Role)

8.4

Mother

Korean Drama,

2018

, 16 eps

Yeong Shin

(Support Role)

9.1

Can You Hear My Heart

Korean Drama,

2011

, 30 eps

Tae Hyun Sook

(Support Role)

8.3

Boys Over Flowers

Korean Drama,

2009

, 25 eps

Kang Hee Soo [Joon Pyo's mother]

(Support Role)

7.9

Fashion 70's

Korean Drama,

2005

, 28 eps

Jang Bong Sil

(Support Role)

7.2

I'm Sorry, I Love You

Korean Drama,

2004

, 16 eps

Oh Deul-Hee

(Support Role)

8.1
Movie
Title
Rating
I Have a Date with Spring

[Yogurt Delivery Mom]

(Main Role)

0.0

The Devil's Game

6.8

Low Life

8.3

No Blood No Tears

6.5

The Hair Dresser

0.0

Fly High, Run Far

0.0

Nambugun: North Korean Partisan in South Korea

Kim Hee Sook

(Support Role)

8.6

Korean Connection

0.0

The Age of Success

0.0

Love Triangle

0.0

Hello God

0.0

The Street Musician

0.0

Winter Wanderer

8.0
Articles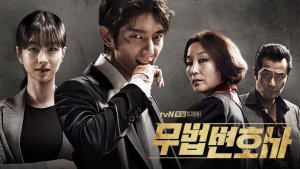 Could tvN's action-packed legal thriller be next on your to-watch list? Here's a rundown on why you should consider giving "Lawless Attorney" a spin!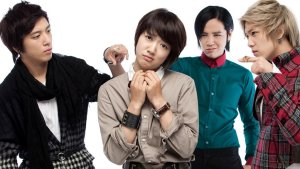 Editorials

- Mar 24, 2018
Asian dramas are full of character archetypes from the naive female lead to the evil mother and rich and arrogant hero. Find out which character you represent the most by taking the quiz!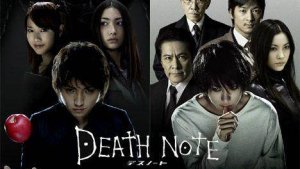 Editorials

- Oct 10, 2017
Remakes, a trend that seems will never disappear. But what is better - the original or the remake?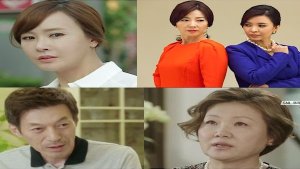 Editorials

- Nov 22, 2014
Bad parents are common in Korean dramas. Here are some of the worst ones from 2014. **SPOILERS**