Name: Ahn Seo Hyun
Native name: 안서현
Given name: Ahn Seo Hyun
Also Known as: Ahn Seo Hyeon;An Seo Hyeon
Nationality: South Korean
Gender: Female
Born: January 12, 2004
Age: 15
Drama
Title
Rating
Haechi

Korean Drama,

2019

, 48 eps

Kkot Nim [girl with tattoo]

(Guest Role)

8.2

Sweet Revenge Season 2

Korean Drama,

2018

, 32 eps

8.3

The Village: Achiara's Secret

Korean Drama,

2015

, 16 eps

Seo Yoo Na

(Support Role)

8.0

TV Novel: Abiding Love Dandelion

Korean Drama,

2014

, 134 eps

Min Deul Re [Young]

(Support Role)

6.9

Golden Rainbow

Korean Drama,

2013

, 41 eps

Kim Shib Won [4th Child]

(Guest Role)

7.6

Shark

Korean Drama,

2013

, 20 eps

Han Yi Hyun [Young]

(Support Role)

7.8

Foolish Mom

Korean Drama,

2012

, 20 eps

Park Dat Byul

(Support Role)

7.5

Heaven's Garden

Korean Drama,

2011

, 30 eps

Kang Hyun Soo

(Support Role)

7.9

Baby-faced Beauty

Korean Drama,

2011

, 20 eps

Ji Hyun Yi

(Support Role)

7.0

Dream High

Korean Drama,

2011

, 16 eps

Go Hye Sung

(Support Role)

8.1

Three Sisters

Korean Drama,

2010

, 123 eps

Yoon Goo Seul (Eun Shil's daughter)

(Support Role)

7.0

Soul

Korean Drama,

2009

, 10 eps

Ha Na [Young]

(Support Role)

7.4

Terroir

Korean Drama,

2008

, 20 eps

young Woo Joo

(Support Role)

6.7
Movie
Title
Rating
Okja

8.3

The Divine Move

Liang Liang

(Support Role)

7.9

Monster

7.8

Mr. Idol

Han Eun seo

(Support Role)

6.8

Champ

Little Girl

(Support Role)

7.9

The Housemaid

6.5
Special
TV Show
Articles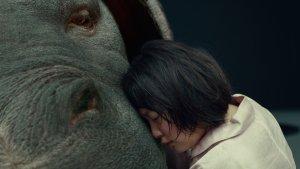 Editorials

- Jul 17, 2017
The adorable and huge super-pig that has been scientifically modified grows up in the mountains with Mi Ja and her Grandfather. Until the day Mirando Corp comes to take Okja back.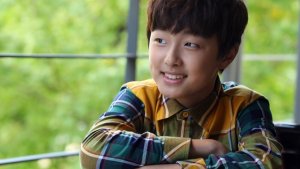 In this weeks edition of Blooming Genius, discover several Child Actors that will blow your mind...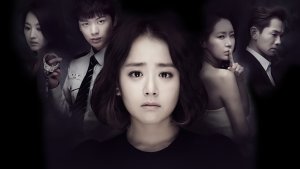 Drama Recaps

- Oct 30, 2015
The discovery of the body leads to an investigation into the lives of the people connected to the victim, through which we'll find that this village and its secrets aren't all that ordinary.