Name: Kim Sang Ho
Native name: 김상호
Nationality: South Korean
Gender: Male
Born: July 24, 1970
Age: 48
Drama
Title
Rating
Mung Bean Flower

Korean Drama,

2019

, 0 eps

0.0

Kingdom 2

Korean Drama,

2019

, 0 eps

Moo Young [Royal Guard]

(Support Role)

0.0

Kingdom

Korean Drama,

2019

, 6 eps

Moo Young [Royal Guard]

(Support Role)

8.8

The Guardians

Korean Drama,

2017

, 32 eps

Oh Kwang Ho

(Support Role)

8.5

Missing 9

Korean Drama,

2017

, 16 eps

Hwang Jae Kook

(Support Role)

7.5

Bring It On, Ghost

Korean Drama,

2016

, 16 eps

Myung Chul

(Support Role)

8.3

Lucky Romance

Korean Drama,

2016

, 16 eps

Won Dae Hae

(Support Role)

8.0

Babysitter

Korean Drama,

2016

, 4 eps

Jo Sang Won

(Support Role)

7.5

D-Day

Korean Drama,

2015

, 20 eps

Firefighter Choi Il Seob

(Support Role)

8.3

Doctor Stranger

Korean Drama,

2014

, 20 eps

Yang Jung Han

(Support Role)

7.9

Wonderful Days

Korean Drama,

2014

, 50 eps

Kang Ssang Ho (Dong Suk's uncle)

(Support Role)

7.5

Sword and Flower

Korean Drama,

2013

, 20 eps

6.4

Special Affairs Team TEN Season 2

Korean Drama,

2013

, 12 eps

8.3

My Husband Got a Family

Korean Drama,

2012

, 58 eps

Bang Jung Bae [Gwi Nam's uncle]

(Main Role)

8.1

Special Affairs Team TEN

Korean Drama,

2011

, 9 eps

8.5

City Hunter

Korean Drama,

2011

, 20 eps

Bae Shik Joong / Bae Man Deok

(Support Role)

8.6

Twinkle Twinkle

Korean Drama,

2011

, 54 eps

Park Joong Hyeok

(Support Role)

7.0

Prosecutor Princess

Korean Drama,

2010

, 16 eps

Na Joong Suk

(Support Role)

7.7

Triple

Korean Drama,

2009

, 16 eps

5.9

The Kingdom of the Winds

Korean Drama,

2008

, 36 eps

8.2
Movie
Title
Rating
Package

0.0

The Negotiation

Ahn Hyuk Soo

(Support Role)

8.1

The Witness

8.1

Yakiniku Dragon

7.2

Ordinary Person

7.7

Fabricated City

Ma Deok Soo

(Support Role)

8.4

Will You Be There?

Kang Tae Ho [Present]

(Support Role)

8.3

Proof of Innocence

prisoner Kwon Soon-Tae

(Main Role)

8.0

The Tiger

7.9

The Beauty Inside

8.5

Wonderful Nightmare

Director Kim

(Support Role)

8.4

Sea Fog

Boatswain Ho Yeong

(Main Role)

7.6

Hope

Han Gwang Shik [Dong Hoon's best friend]

(Support Role)

9.2

Running Man

An Sang Ki

(Support Role)

8.1

Punch

next door neighbor

(Support Role)

8.0

Champ

7.8

Moby Dick

7.3

In Love and the War

7.8

Heartbeat

Team Leader Jo

(Support Role)

7.8

Moss

Jeon Seok Man

(Support Role)

7.6

Jeon Woo Chi: The Taoist Wizard

[Monk] / [Priest]

(Support Role)

7.9

His Last Gift

8.1

Bank Attack

Delivery man

(Support Role)

6.5

Le Grand Chef

Woo Joong Geo

(Support Role)

7.3

The Happy Life

7.4

Tazza: The High Rollers

Park Mu Seok

(Support Role)

7.8

Between Love And Hate

Executive Director

(Support Role)

6.8

Detective Mr. Gong

8.0

You Are My Sunshine

Kim Kyeong Bae

(Support Role)

7.3

She's on Duty

Detective Kang

(Support Role)

7.5

The President's Last Bang

KCIA Agent Jang

(Support Role)

7.3
Special
TV Show
Articles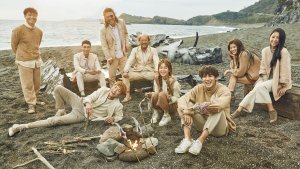 Missing Nine isn't quite getting the recognition it deserves. Here are five reasons why this drama about a woman returning home after being stranded on a deserted island should be on your watch list.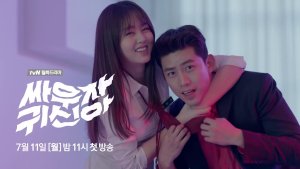 Find out why you should watch tvN's currently airing, light-hearted drama, Bring It On Ghost!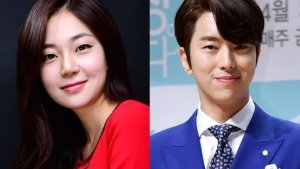 Choi Ji Woo and Choi Won Young in a romantic comedy. Cha Hwa Yun is a mom seeking revenge on her children. Yoon Hyun Min takes his first lead male role and so much more!