Name: Shin Sang Ok
Native name: 신상옥
Also Known as: 申相玉;Shin Sangok;Shin Sang-ok
Nationality: South Korean
Gender: Male
Born: October 11, 1926
Died: April 11, 2006
Shin Sang Ok was a prolific South Korean film producer and director with more than 100 producer and 70 director credits to his name. His best-known films were made in the 1950s and 60s when he was known as the "Prince of South Korean Cinema". He received the Gold Crown Cultural Medal, the country's top honor for an artist. He is also known for having been kidnapped by the previous North Korean leader, Kim Jong Il, for the purpose of producing critically acclaimed films. He was born Shin Tae Seo; he later changed his name to Shin Sang-ok when he started working in the film industry.
(Source: Wikipedia)
Articles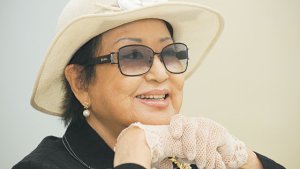 South Korean actress Choi Eun Hee passed away at the age of 92 today...