Name: Wentz Eiji
Native name: ウエンツ瑛士
Given name: Uentsu Eiji
Also Known as: Ei-chan; Eiji-kun; Little Shiozaki
Nationality: Japanese
Gender: Male
Born: October 8, 1985
Age: 34
Wentz Eiji is a Japanese singer, entertainer, and actor. He is a member of the singer-songwriter duo WaT and belongs to the production company Burning Productions.
Born in Mitaka, Tokyo to a German American father and Japanese mother, Wentz became involved in the entertainment industry at a very young age. Wentz initially started as a model at age 4, and made his acting debut as the role of Chip in the Four Seasons Musical Troupe Production of Beauty and the Beast. He became famous as a child actor as a regular on the NHK television show Tensai Terebi-kun where he played bass guitar and piano at age 10. During live performances, he played the acoustic bass as well as the keyboard. He started learning the guitar from age 17. He is featured in popular rock band Luna Sea's music video for their 1996 single "In Silence".
He originally wanted to be a fashion model, but he was too short to become one. When he terminated his contract with Tensai Terebi-kun, he decided to get away from show-business, but after the recommendation of Hiromi Go, he entered Burning Productions and became a tarento.
He began his acting career at the age of 18 when he played a minor role in the NHK television series Toshiie To Matsu. In 2007, he started to appear in several of Cocorico's comedy shows as Shorty Tanaka, and since Tensai Terebi Kun, he is an exclusive student of Yoshimoto comedian Yamazaki Hosei.
After Tensai Terebi-kun ended, Wentz continued to play music and started the band WaT with Koike Teppei. They started in 2002 with street performances. In February 2004, they released an indie-label CD. In August 2005, they signed with Universal Music Group and had their major debut in November 2005.
His popularity may be derived from his self‐mocking "comedian" character, as he often talks about his "foolishness", short height, and lack of English skills (his father is American but he can't speak English).
Wentz is a follower of the baseball team Saitama Seibu Lions. He was once invited to the Lions' victory ceremony in 2008 and has a large collection of baseball cards. He also has over 800 manga.
Drama
Title
Rating
Angel Bank

Japanese Drama,

2010

, 8 eps

6.3

Kirakira Kenshui

Japanese Drama,

2007

, 11 eps

6.2

Aatantei Jimusho

Japanese Drama,

2004

, 11 eps

Susugeki (Ep.3)

(Guest Role)

7.0

Gokusen

Japanese Drama,

2002

, 12 eps

Yuki Masato (ep 6)

(Guest Role)

8.1

Toshiie and Matsu

Japanese Drama,

2002

, 49 eps

Mori Ranmaru

(Support Role)

8.3
Movie
Title
Rating
The Tiger Mask

6.6

Nodame Cantabile: The Final Score - Part II

8.5

Nodame Cantabile: The Final Score - Part I

8.3

Gegege no Kitaro: Kitaro and the Millennium Curse

7.0

Gegege no Kitaro

6.9

Lovely Complex

7.3

Kamen Rider The First

Mitamura Haruhiko

(Support Role)

6.5
Special
TV Show
Title
Rating
Tetsuko's Room

Japanese TV Show,

1976

, 1854 eps

14 September 2015

(Guest)

0.0
Articles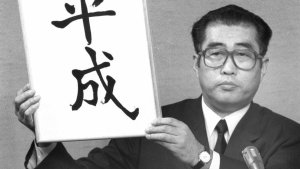 Editorials

- May 10, 2019
The end of Heisei era was on 30th April and the beginning of Reiwa era just started, so here is a look back into the Heisei in terms of movies and dramas according to MDL.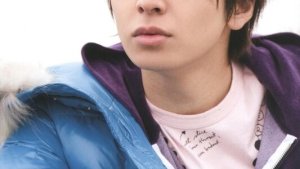 Editorials

- Jan 15, 2018
Everything an obsessed fan might want to know about Ikuta Toma!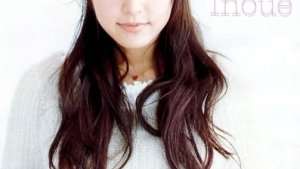 Inoue Mao is one of the currently most popular Japanese Actresses...