Name: Park Jung Min
Native name: 박정민
Also Known as: Park Jeong Min
Nationality: South Korean
Gender: Male
Born: February 25, 1987
Age: 32
Drama
Title
Rating
Mr. Sunshine

Korean Drama,

2018

, 24 eps

Ahn Chang Ho (Ep.22)

(Guest Role)

8.9

Entourage

Korean Drama,

2016

, 16 eps

6.8

Reply 1988

Korean Drama,

2015

, 20 eps

[Bo Ra's boyfriend] (Ep. 8-9)

(Guest Role)

9.0

Valid Love

Korean Drama,

2014

, 20 eps

Jang Gi Tae [Hee Tae's younger brother]

(Support Role)

7.3

Momo Salon

Korean Drama,

2014

, 6 eps

6.9

You're All Surrounded

Korean Drama,

2014

, 20 eps

8.3

Golden Time

Korean Drama,

2012

, 23 eps

Jang Yeong Woo

(Support Role)

7.5

Feast of the Gods

Korean Drama,

2012

, 32 eps

Jang Mi So

(Support Role)

7.5
Movie
Title
Rating
Deliver Us From Evil

0.0

The Night of the Hunter

0.0

Start-Up

8.0

Tazza: One-Eyed Jacks

7.7

Svaha: The Sixth Finger

7.3

Sunset in My Hometown

8.1

Psychokinesis

Kim Jung Hyun

(Support Role)

7.1

Keys to the Heart

8.5

Behead the King

[Delegate]

(Support Role)

0.0

The Artist: Reborn

7.0

Horror Stories III

6.1

Unforgettable

Yong Soo [Gae Deok's brother]

(Support Role)

8.4

Dong Ju: The Portrait of a Poet

8.3

Office

Lee Won Seok

(Support Role)

7.0

Heartbreak Hotel

7.2

MAD SAD BAD

Bo Hyeon {Ghost}

(Main Role)

7.8

Tinker Ticker

7.2

Hot Young Bloods

7.7

Fists of Legend

Im Deok Kyu [Young]

(Support Role)

7.9

Dancing Queen

7.3

Bleak Night

8.1

The Red Hand

0.0
Special
TV Show
Title
Rating
Running Man

Korean TV Show,

2010

, 600 eps

9.4
Articles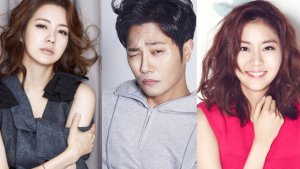 See which Kdramas you should be looking forward before year's end!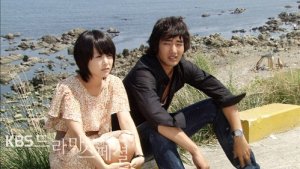 Editorials

- Jul 19, 2016
Here are 14 drama specials that will make you wonder where they've been all this time.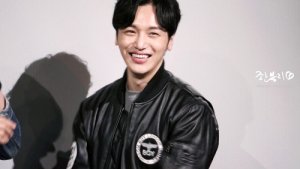 Editorials

- Feb 11, 2016
The rising talanted actor that stole my heart. Take a look at so far short, but amazing career of Byun Yo Han.