Name: Kim Sung Kyun
Native name: 김성균
Nationality: South Korean
Gender: Male
Born: May 25, 1980
Age: 38
Drama
Title
Rating
Untouchable

Korean Drama,

2017

, 16 eps

7.5

Moon Lovers: Scarlet Heart Ryeo

Korean Drama,

2016

, 20 eps

Choi Ji Mong [King's astronomer]

(Support Role)

8.7

Reply 1988

Korean Drama,

2015

, 20 eps

Kim Sung Kyun [Jung Hwan's Father]

(Support Role)

9.0

After School: Lucky or Not 2

Korean Drama,

2014

, 12 eps

7.2

Reply 1994

Korean Drama,

2013

, 21 eps

Sham Chun Po "Samcheonpo city"

(Support Role)

8.2

After School: Lucky or Not

Korean Drama,

2013

, 12 eps

7.8

I Hear Your Voice

Korean Drama,

2013

, 18 eps

[Detective](Ep.1)

(Guest Role)

8.8
Movie
Title
Rating
Propitious Site for Grave

Kim Byung Ki

(Support Role)

0.0

I Have a Date with Spring

0.0

Wretches

7.7

Golden Slumber

7.9

The Preparation

8.3

The Sheriff in Town

7.5

The Prison

Kim Sang Jo [Dr. Kim]

(Support Role)

7.9

Phantom Detective

Kang Sung Il

(Support Role)

8.1

Summer Snow

Tae-Young (Seo-Jung's manager)

(Main Role)

8.1

The Chosen: Forbidden Cave

Shin Jin Myeong

(Main Role)

7.0

The Deal

Lee Seung Hyun

(Main Role)

7.2

Chronicle of a Blood Merchant

Geun Ryong

(Support Role)

7.8

We are Brothers

Park Ha Yeon [Younger brother]

(Main Role)

7.9

KUNDO : Age of the Rampant

7.9

The Suspect

Lee Gwang Jo

(Support Role)

8.2

Hwayi: A Monster Boy

Lee Dong Beom

(Support Role)

8.5

Secretly, Greatly

Seo Soo Hyuk (NIS team leader)

(Support Role)

8.4

South Bound

Bong Man Duk

(Support Role)

7.2

Man on the Edge

Choon-bong

(Support Role)

7.8

577 Project

7.5

The Neighbors

Seung Hyeok

(Support Role)

7.6

Nameless Gangster: Rules of Time

Park Chang Woo

(Support Role)

7.7
Special
TV Show
Articles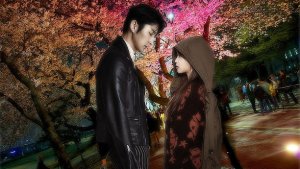 What would Scarlet Heart Ryeo be like if the So-Soo OTP met in present day Korea...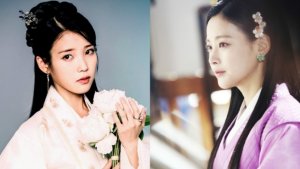 Which drama did it better? Was it Shine or Go Crazy with Jang Hyuk, or Moon Lovers: Scarlet Heart Ryeo with Lee Joon Gi?
See how old the actors playing the Scarlet Heart: Ryeo Cast members actually are!