Name: Ken Chu
Native name: 朱孝天
Also Known as: Ken Chu Hsiao Tien; Zhu Ken; Ken Chu;
Nationality: Taiwanese
Gender: Male
Born: January 15, 1979
Age: 40
Ken Chu Hsiao-tien is a famous Mandopop singer and composer, he is one of the members of the famous Taiwanese boy band F4 and also a prominent Taiwanese drama actor. Educated in Singapore (Boon Lay Secondary School), he speaks Mandarin, Cantonese and English.
He was working as a waiter in Taiwan when he was discovered by Cai Zhiping, the creator of the boy band F4. He started in showbiz working as a part time as an assistant for some artists, then acting in several idol series successfully which pushed him to the center of the stage. He starred in the TV series, Meteor Garden, and its sequel, Meteor Garden II. He was the lead in Sky of Love (2003) and Tokyo Trial (2006). In January 2005, he released his most anticipated solo album, On Ken's Time. He also released a cookbook, Mei Wei Guan Xi (Delicious Relations) on January 5, 2006. It was released in China on July 4, 2006, and four months later in Japan. Chu is now focusing on his solo acting career and has a huge fan base in Asia.
On February 24 and 25, 2007, he held his first solo concert in Japan, titled 2007 [I-KEN] 1st Concert at the Tokyo International Forum Hall A with an unplugged theme. December 2007, Chu starred alongside Iza Calzado in Philippine production movie "Batanes: Sa Dulo ng Walang Hanggan" of Ignite Media Films, directed by Adolf Alix.
Drama
Title
Rating
Gorgeous Workers

Chinese Drama,

2015

, 42 eps

6.5

Remember, About Us

Taiwanese Drama,

2011

, 18 eps

6.1

MoMo Love

Taiwanese Drama,

2009

, 13 eps

6.8

Wish To See You Again

Taiwanese Drama,

2008

, 16 eps

7.2

The Legend of Chu Liu Xiang

Chinese Drama,

2007

, 43 eps

Chu Liu Xiang

(Main Role)

8.1

City of Sky

Taiwanese Drama,

2004

, 20 eps

6.9

Love Storm

Taiwanese Drama,

2003

, 21 eps

6.4

Hi! Working Girl

Taiwanese Drama,

2003

, 23 eps

Heavenly King Ken Zhu Xiao Tian

(Guest Role)

6.0

Meteor Garden II

Taiwanese Drama,

2002

, 31 eps

7.0

Come to My Place

Taiwanese Drama,

2002

, 7 eps

Guang Tian Jian

(Main Role)

5.4

Marmalade Boy

Taiwanese Drama,

2001

, 30 eps

6.2

Poor Prince Taro

Taiwanese Drama,

2001

, 15 eps

6.7

Meteor Garden

Taiwanese Drama,

2001

, 27 eps

7.7

Spicy Teacher

Taiwanese Drama,

2000

, 198 eps

Chen Jia Bao [1st generation student]

(Support Role)

8.7
Movie
Special
Articles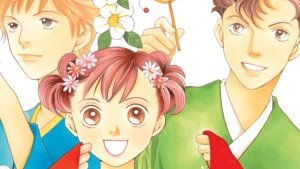 Editorials

- Apr 26, 2018
Catch up on the various adaptions of the manga Hana Yori Dango, just in time for its newest sequel, Hana Nochi Hare!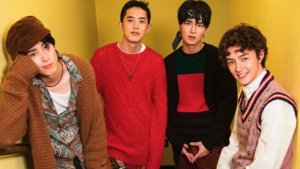 The much anticipated Taiwanese Drama remake of the 2001/2002 hit series "Meteor Garden" has confirmed cast and is slated to premiere next year in 2018.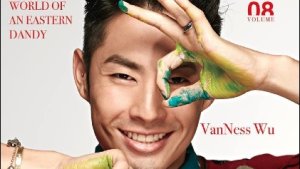 Editorials

- Dec 23, 2014
Let me introduce you to my favorite Taiwanese Actor Vanness Wu.