Name: Usuda Asami
Native name: 臼田あさ美
Nationality: Japanese
Gender: Female
Born: October 17, 1984
Age: 35
Drama
Title
Rating
Miki Kurinikku de Kanpai o

Japanese Drama,

2019

, 10 eps

Shinjou Yukiko

(Support Role)

8.4

Bye Bye Blackbird

Japanese Drama,

2018

, 6 eps

Kanda Namiko

(Support Role)

7.9

Chinmoku Hotei

Japanese Drama,

2017

, 5 eps

Nishimura Atsuko

(Support Role)

7.8

Shimokitazawa Die Hard

Japanese Drama,

2017

, 11 eps

Ebikawa Anna (ep.7)

(Guest Role)

7.7

Kakuu OL Nikki

Japanese Drama,

2017

, 10 eps

Komine Tomoko

(Support Role)

7.9

Gin to Kin

Japanese Drama,

2017

, 12 eps

Tatsumi Kyoko

(Support Role)

7.9

Mamagoto

Japanese Drama,

2016

, 8 eps

7.3

Ie Uru Onna

Japanese Drama,

2016

, 10 eps

Tamaki Kokoro [Chichin Puipui bar's owner]

(Support Role)

8.1

Designer Baby

Japanese Drama,

2015

, 8 eps

Ariyoshi Kumi

(Support Role)

7.6

Watashitachi ga Puropozu Sarenai noni wa, 101 no Riyuu ga Atte da na Season 2

Japanese Drama,

2015

, 13 eps

6.0

Mondai no Aru Restaurant

Japanese Drama,

2015

, 10 eps

Morimura Kyoko

(Support Role)

8.3

Sutekina Sen Taxi

Japanese Drama,

2014

, 10 eps

Sayama Yuka (Ep.6+8)

(Guest Role)

8.3

Henshin

Japanese Drama,

2014

, 5 eps

Tachibana Naoko

(Support Role)

7.5

Shinigami-kun

Japanese Drama,

2014

, 9 eps

Yamaguchi Manami (Ep. 4)

(Guest Role)

7.8

Woman

Japanese Drama,

2013

, 11 eps

Kamata Yuki

(Support Role)

8.4

Mahoro Ekimae Bangaichi

Japanese Drama,

2013

, 12 eps

Misaki (ep.6)

(Guest Role)

8.4

Itsuka Hi no Ataru Basho de

Japanese Drama,

2013

, 10 eps

Mayumi Nogawa

(Guest Role)

7.7

Doku

Japanese Drama,

2012

, 13 eps

Sasamoto Naomi [new detective]

(Main Role)

6.9

Boys on the Run

Japanese Drama,

2012

, 9 eps

Hasegawa Akane

(Support Role)

7.0

ATARU

Japanese Drama,

2012

, 11 eps

Katsurai Madoka (Ep. 5)

(Guest Role)

8.0

Bunshin

Japanese Drama,

2012

, 5 eps

Shimojo Megumi

(Support Role)

7.3

Shonan☆Natsukoi Monogatari

Japanese Drama,

2011

, 12 eps

7.7

Suzuki Sensei

Japanese Drama,

2011

, 10 eps

8.0

Misaki Number One!!

Japanese Drama,

2011

, 10 eps

Himejima Nanako

(Support Role)

7.3

Control - Hanzai Shinri Sousa

Japanese Drama,

2011

, 11 eps

Kousaka Mina

(Support Role)

7.4

Ryoma Den

Japanese Drama,

2010

, 48 eps

8.6

Tokyo DOGS

Japanese Drama,

2009

, 10 eps

Tanaka Maki

(Support Role)

7.9

Mei-chan no Shitsuji

Japanese Drama,

2009

, 10 eps

Daichi Yuma

(Support Role)

7.4

Daisuki!!

Japanese Drama,

2008

, 10 eps

Fujikawa Natsume [Ren's girlfriend]

(Support Role)

7.9

Umizaru Evoulation

Japanese Drama,

2005

, 11 eps

Hoshino Rei

(Support Role)

7.7
Movie
Title
Rating
Fictitious Girl's Diary

0.0

Listen to the Universe

Machiko Takashima

(Support Role)

0.0

Bijin ga Kon Katsu Shite Mitara

7.3

Life in Overtime

Yamazaki Michiko

(Support Role)

8.0

Honey

7.7

Pumpkin and Mayonnaise

6.0

Traces of Sin

Miyamura Junko

(Support Role)

7.7

Karate Kill

6.1

Good Stripes

6.4

The Furthest End Awaits

Arisa's teacher

(Support Role)

7.9

Cold Bloom

7.5

Suzuki Sensei

Hata Asami [Suzuki Akira's wife]

(Support Role)

7.4

Mameshiba Ichiro 3D

Sonoko Mayu

(Support Role)

0.0

The Woodsman and the Rain

Tamae Asou

(Support Role)

7.8

Rambling Hearts

Chihaya Midori / Chiya Aoi

(Main Role)

7.1

The Shikisoku Generation

7.4

End Call

Sayoko Urakawa

(Main Role)

6.2

Sky of Love

8.2

Into a Dream

6.8
Special
Title
Rating
Hashi Monogatari: Fuku Kaze wa Aki

Japanese Special,

2017

, 1 eps

0.0

Kaettekita Ie Uru Onna

Japanese Special,

2017

, 1 eps

Tamaki Kokoro [Chichin Puipui bar's owner]

(Support Role)

7.9

Dame Touchan, Hero ni naru!

Japanese Special,

2016

, 1 eps

Inokuma Erika [company employee]

(Support Role)

6.5

Futabasou no Yujin

Japanese Special,

2016

, 1 eps

Kawamura Mie

(Support Role)

8.1

Shikaku Tantei Higurashi Tabito

Japanese Special,

2015

, 1 eps

8.1

Ride Ride Ride

Japanese Special,

2014

, 1 eps

7.1

Saikou no Rikon Special 2014

Japanese Special,

2014

, 1 eps

Shiomi Kaoru

(Support Role)

7.9

Eve in Love

Japanese Special,

2013

, 1 eps

7.1

Nouhime II ~ Sengoku no Onnatachi

Japanese Special,

2013

, 1 eps

7.2

Yaa ni Naru Hi -Toba Toshijima Paradise-

Japanese Special,

2012

, 1 eps

Hamamoto Miho

(Support Role)

0.0

True Love

Japanese Special,

2006

, 1 eps

Asou Haruna

(Support Role)

0.0

Yo nimo Kimyou na Monogatari: 2005 Spring Special

Japanese Special,

2005

, 1 eps

{Bijokan} Fujikawa Saki

(Support Role)

7.0
Articles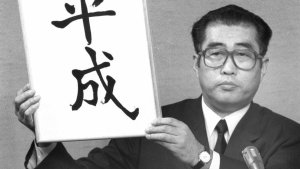 Editorials

- May 10, 2019
The end of Heisei era was on 30th April and the beginning of Reiwa era just started, so here is a look back into the Heisei in terms of movies and dramas according to MDL.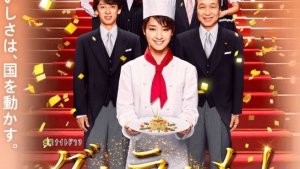 The Japanese summer dramas are almost here. Find a drama that will blow you away in this preview!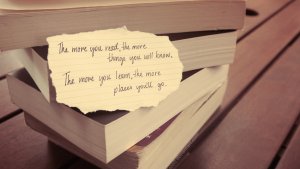 Editorials

- Jul 25, 2015
Dramas...Movies... Books! If you get glossy eyed when you discover that your favorite storyline goes deeper inside the pages of a novel. This article is for you!