Name: Liu Ye
Native name: 刘烨
Given name: Li
Also Known as: 劉燁
Nationality: Chinese
Gender: Male
Born: March 23, 1978
Age: 41
From the beginning of his acting career when he was a 20 year old student majoring in performing arts at the Central Academy of Drama in Beijing, Liu's talent in acting was apparent very early on. Liu was nominated for Best Supporting Actor for his role as a young postman in one of his first films, Postmen in the Mountains, at the 1999 Golden Rooster Awards. Shortly after his graduation, Liu won Best Actor at the 38th Golden Horse Awards for his performance as a young homosexual man in Lan Yu. Three years later, he clinched Best Actor with his role in The Foliage at the 24th Golden Rooster Awards. In addition, several of Liu's films have also featured in many international film festivals, for example Lan Yu, Balzac and the Little Chinese Seamstress, Purple Butterfly and The Floating Landscape.
Instead of making use of his good physical appearance to become a teen idol, Liu has chosen the path of continuously challenging himself by taking on difficult roles. From simple, honest, and down-to-earth "peasant-like" roles, introvert and melancholic personas, to manly and Casanova roles, Liu has not only convinced the audience, but also well-established international directors, of his remarkable acting skills. He has been openly praised and roped in by directors such as Stanley Kwan (Lan Yu), Chen Kaige (The Promise), Zhang Yimou (Curse of the Golden Flower) and John Woo (Blood Brothers), to take part in their major productions.
Liu's first Hollywood film Dark Matter, inspired by a true story in the early 1990s, was screened at major international film festivals in 2007. Starring with actress Meryl Streep, Liu starred as Chinese physics postgraduate Liu Xing. Dark Matter won the Alfred P. Sloan Prize at the 2007 Sundance Film Festival and was released in the United States in April 2008. Liu's first villainous role was in Connected (2008), a remake of the American film Cellular.
Liu starred in Lu Chuan's 2009 film City of Life and Death, which pays tribute to the victims of the 1937 Nanjing Massacre.
In the 2011 film The Founding of a Party, it was reported that Liu was required to gain 10kg in order to play a 30-year old Mao Zedong, a feat he achieved by eating 20 eggs a day.
Personal life
Liu married French (of Jewish descent) photographer Anais Martane in Beijing on July 5, 2009. Their first child, a son named Nuoyi, was born on October 10, 2010 in France. A few years afterward, they had a daughter named Nina.
Drama
Title
Rating
On the Road

Chinese Drama,

2019

, 57 eps

8.6

National Treasure's Extraordinary Journey

Chinese Drama,

2019

, 42 eps

6.0

Old Boy

Chinese Drama,

2018

, 45 eps

8.1

All Quiet in Beijing

Chinese Drama,

2014

, 53 eps

8.5

Love of Obstetrics and Gynecology

Chinese Drama,

2014

, 12 eps

7.3

Troubled Times Three Brothers

Chinese Drama,

2013

, 40 eps

9.0

The Sniper

Chinese Drama,

2009

, 28 eps

0.0

The Time of Our Lives

Chinese Drama,

2008

, 30 eps

6.5

Surrendering to The Innocent Girl

Chinese Drama,

2006

, 22 eps

7.5

Romantic Life

Chinese Drama,

2004

, 32 eps

5.8

Assassinator Jing Ke

Chinese Drama,

2004

, 32 eps

7.9

How Can I Rescue My Love

Chinese Drama,

2002

, 23 eps

7.0
Movie
Title
Rating
Eight Women One Stage Play

0.0

Unbreakable Spirit

5.4

The Founding of an Army

7.5

My War

7.3

Cock and Bull

7.3

Night Peacock

6.0

Saving Mr. Wu

7.4

Beijing and New York

6.2

The Boundary

6.1

Police Story 2013

7.6

Bianyuan Xian

0.0

Redemption

5.3

The Chef, The Actor, The Scoundrel

7.6

The Last Supper

7.2

Beginning of the Great Revival

6.7

A Beautiful Life

8.1

Underdog Knight 2

8.2

Color Me Love

9.0

Driverless

6.5

Lan

Xiao Quiang - Xiao Cui's boyfriend

(Guest Role)

9.4

City Of Life And Death

8.6

The Underdog Knight

7.3

Mini

8.0

Blood Brothers

6.1

Curse of the Golden Flower

7.6

The Promise

6.9

Mob Sister

6.3

The Ghost Inside

5.5

Jasmine Women

7.4

The Foliage

6.8

The Floating Landscape

0.0

Purple Butterfly

6.3

Balzac and the Little Chinese Seamstress

7.4

Lan Yu

7.1

Postmen in the Mountains

8.6
TV Show
Title
Rating
The Great Wall

Chinese TV Show,

2020

, 11 eps

0.0

The Birth of an Actor

Chinese TV Show,

2017

, 13 eps

8.8

Where Are We Going, Dad? Season 3

Chinese TV Show,

2015

, 16 eps

8.0

China's Got Talent

Chinese TV Show,

2010

, 0 eps

Judge(2013-2014)

(Main Host)

6.5

If You are the One

Chinese TV Show,

2010

, 616 eps

(Apr 2015–May 2015)

(Main Host)

8.7
Articles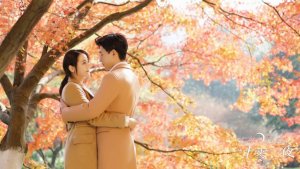 Abzzski presents the upcoming Chinese Dramas to be released this Fall!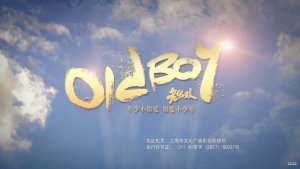 Drama Recaps

- Apr 8, 2018
Find out why you should check out this new Chinese modern-day drama starring Ariel Lin and Liu Ye!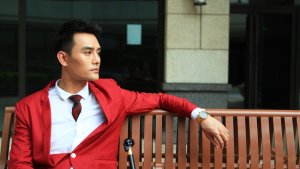 Editorials

- Jul 16, 2016
How did this wonderful man become one of the most popular actors in such a short amount of time? Stay with me to find out!