Name: Shim Hyung Tak
Native name: 심형탁
Also Known as: Sim Hyeong Tak
Nationality: South Korean
Gender: Male
Born: January 12, 1978
Age: 41
Drama
Title
Rating
Touch Your Heart

Korean Drama,

2019

, 16 eps

Choi Yoon Hyuk

(Support Role)

0.0

Your Honor

Korean Drama,

2018

, 32 eps

[Ji Yeon's Husband]

(Guest Role)

8.1

Nice Witch

Korean Drama,

2018

, 40 eps

Chae Kang Min

(Support Role)

8.1

20th Century Boy and Girl

Korean Drama,

2017

, 32 eps

Terius/Jung Chang Hoon

(Guest Role)

8.0

Man in the Kitchen

Korean Drama,

2017

, 50 eps

Go Jung Do [Hwa Young's husband]

(Main Role)

7.1

My Sassy Girl

Korean Drama,

2017

, 32 eps

Choon Poong

(Support Role)

7.6

Bring It On, Ghost

Korean Drama,

2016

, 16 eps

8.3

Five Enough

Korean Drama,

2016

, 54 eps

8.4

Madame Antoine

Korean Drama,

2016

, 16 eps

[Male Subject A candidate](Ep.6)

(Guest Role)

7.5

Divorce Lawyer in Love

Korean Drama,

2015

, 18 eps

7.4

Miss Mamma Mia

Korean Drama,

2015

, 12 eps

5.8

Perseverance, Goo Hae Ra

Korean Drama,

2015

, 12 eps

7.3

Legendary Witch

Korean Drama,

2014

, 40 eps

Ma Tae San [Young]

(Guest Role)

7.8

Apgujeong Midnight Sun

Korean Drama,

2014

, 149 eps

Baek Yeong Jun (Baek Ya's older brother)

(Support Role)

7.5

High School King of Savvy

Korean Drama,

2014

, 17 eps

Jung Soo Young's Friend

(Guest Role)

7.8

Can We Love?

Korean Drama,

2014

, 20 eps

Han Joon Mo (Jung Wan's ex-husband)

(Support Role)

7.4

Let's Eat

Korean Drama,

2013

, 16 eps

8.1

Good For You

Korean Drama,

2013

, 108 eps

5.7

Seo Yeong, My Daughter

Korean Drama,

2012

, 50 eps

Choi Kyung Ho

(Support Role)

8.1

Welcome Rain to My Life

Korean Drama,

2012

, 106 eps

Lee Seung Joo

(Support Role)

6.8

Brain

Korean Drama,

2011

, 20 eps

Jo Dae Shik

(Support Role)

7.8

A Thousand Kisses

Korean Drama,

2011

, 50 eps

Park Tae Kyung

(Support Role)

6.8

I Believed In Men

Korean Drama,

2011

, 69 eps

6.5

Master of Study

Korean Drama,

2010

, 16 eps

Jang Yeong Shik [Science teacher]

(Support Role)

7.6

The Road Home

Korean Drama,

2009

, 120 eps

Yoo Min Soo (Brother/Doctor)

(Main Role)

6.5

Love is Delicious

Korean Drama,

2008

, 0 eps

Kim Jong Hyun

(Main Role)

0.0

Keu Keu Island's Secret

Korean Drama,

2008

, 40 eps

Shim Hyung Tak

(Main Role)

8.3

Even So Love

Korean Drama,

2007

, 138 eps

Yoon Seok Bin (stepbrother)

(Main Role)

5.8

Snow White

Korean Drama,

2004

, 16 eps

Baker [Young Hee's Boss]

(Support Role)

6.8

Baeksutalchul

Korean Drama,

2003

, 36 eps

Nam Koong Hyuk

(Support Role)

0.0
Movie
| Title | Rating |
| --- | --- |
| The Doll Master | 6.9 |
Special
TV Show
Title
Rating
Omniscient Interfering View

Korean TV Show,

2018

, 35 eps

8.6

Golden Tambourine

Korean TV Show,

2017

, 11 eps

8.7

Mari and Me

Korean TV Show,

2015

, 17 eps

8.8

Law of the Jungle: Hidden Kingdom Special

Korean TV Show,

2015

, 7 eps

Hidden Kingdom (1st Half)

(Guest)

9.4

Real Men: Season 2

Korean TV Show,

2015

, 90 eps

(Manly Man special)

(Guest)

9.5

Please Take Care of My Refrigerator

Korean TV Show,

2014

, 250 eps

8.7

Off To School

Korean TV Show,

2014

, 68 eps

9.0
Articles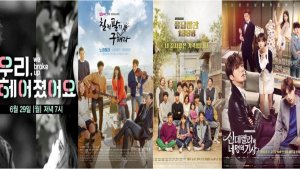 Boarding Houses, Roommates, Housemates. Everything from living together to... sort of living together.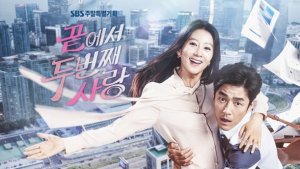 Editorials

- Aug 11, 2016
Love Level Ahjumma! Romance through 30s+ can be beautiful, hilarious and lot of work!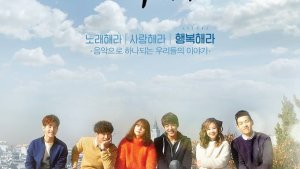 Drama Recaps

- Mar 12, 2015
Life after trying your luck at Superstar K. These teens try to reach their dreams by joining one of the more famous talent show in South Korea, Superstar K. Their struggles and hardships and the friendships they made.