With back to school being right around the corner, that also means move-in days! (Yay!!) So to improve your mood even more, here are some dramas that focus on people with different personalities and situations moving in and living together. This article also includes a very brief, personal review of each Kdrama as well.
---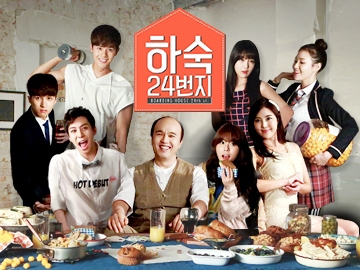 In Boarding House, six people with different personalities and interests move into the same boarding house. However, they don't know that it's not just a coincidence they are living together: the owner (played by Kim Kwang Gyu), a bachelor and playboy, discovered that he actually has a child who's around 24 years old, and he wants to find out who this child might be.
The inhabitants include Dohee, Ken, Kim Dongjun, Kim Saeun, Jo Hyeonyeong, Lee Bangin (High Top), and Semi.
Personal Rating:
Acting: 3/5
Plot: 4/5
It was very amusing overall despite the weak acting, so I'd give it an overall rating of 4/5.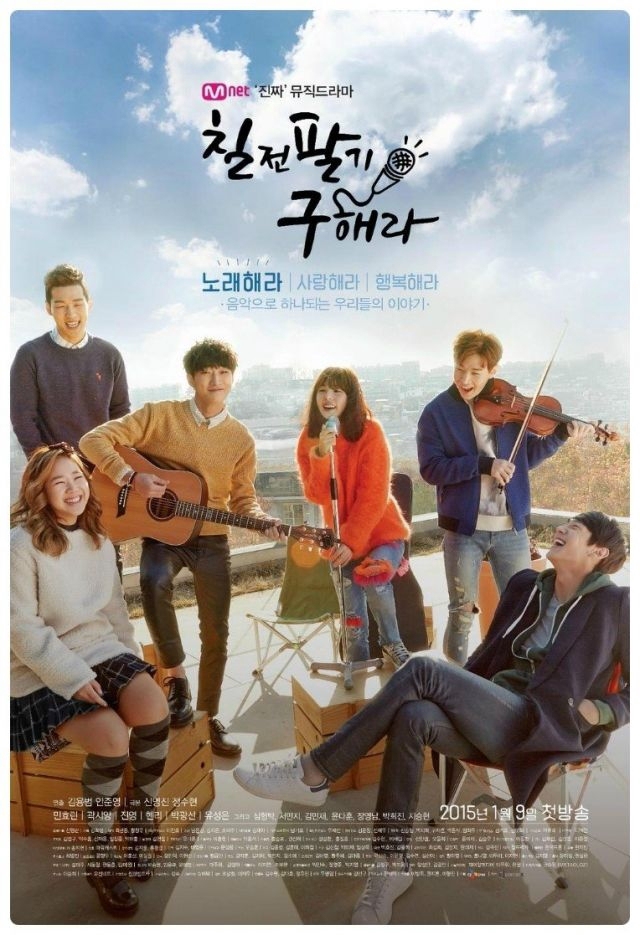 Goo Haera (Min Hyorin) is a young musician who wishes to become famous because she wants to release the music of her deceased father. However, she faces numerous obstacles in the path to stardom. In her quest for stardom, she meets the friends who help her through the musical competition show Superstar K2.
Additional cast includes: Kwak Shiyang, Jung Jinyoung, Henry Lau, Yoo Sungeun, and Shim Hyungtak.
Personal Rating:
Acting: 4/5 
Plot: 4/5 
The drama was really sweet (and I cried a lot). I'd give it an overall rating of 4/5.
Five childhood friends all live in the same Ssangmundong neighborhood of Seoul. They all rely on each other to survive the difficult teenage years and path to adulthood. Sung Deok Sun (Hyeri) struggles as the middle child in her poor family. Kim Jung Hwan (Ryu Junyeol) only has a one-track mind for soccer, even after his family becomes rich overnight. Sung Sun Woo (Go Gyungpyo) is the perfect student, student council president and a caring and dependable son in his family. Ryu Dong Ryong (Lee Donghwi) is a geek who knows more about girls and life than the rest of his friends, but his poor academic score prevents him from being able to go to college. Choi Taek (Park Bogum) is a genius baduk player who dropped out of school to go professional. As the group of friends gets in and out of mischief around the neighborhood, what experiences from these memorable times together will they carry with them into their future lives?
Personal Rating:
Acting: 5/5  
Plot: 5/5  
I love this drama sososososo much-- It's one of my top five. From the relationships between the friends, to the relationships, the family members, everything just totally touches your heart. This is one of the few dramas I'd give a perfect rating of 5/5.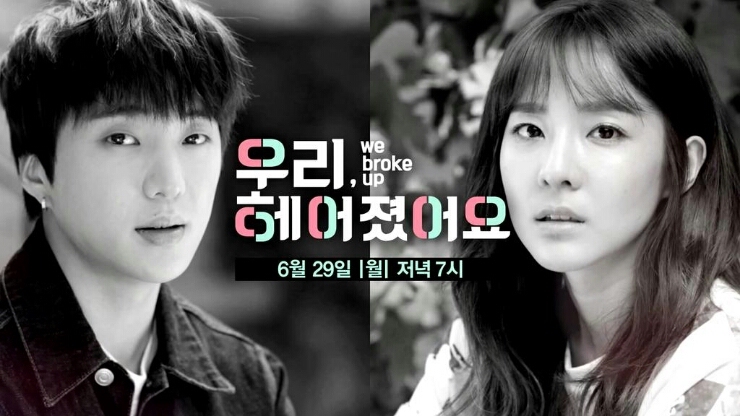 Ji Won Yeong (Kang Seungyoon) is an aspiring musician and the lead singer of a band, while No Woo Ri (Sandara Park) works at a fashion company. The two met at one of Won Yeong's gigs and their relationship blossomed. Soon, they agreed to live together. Things got complicated when they both decided to break up. Due to complications with the security deposit and the loan on the apartment, the two have no choice but to keep living together as roommates until the contract is up and when they're financially able to leave...
Personal Rating:
Acting: 3.5
Plot: 3.5
I found this pretty neutral. It was definitely something I could finish with ease, but it wasn't particular interesting or boring. Overall rating of 3.5.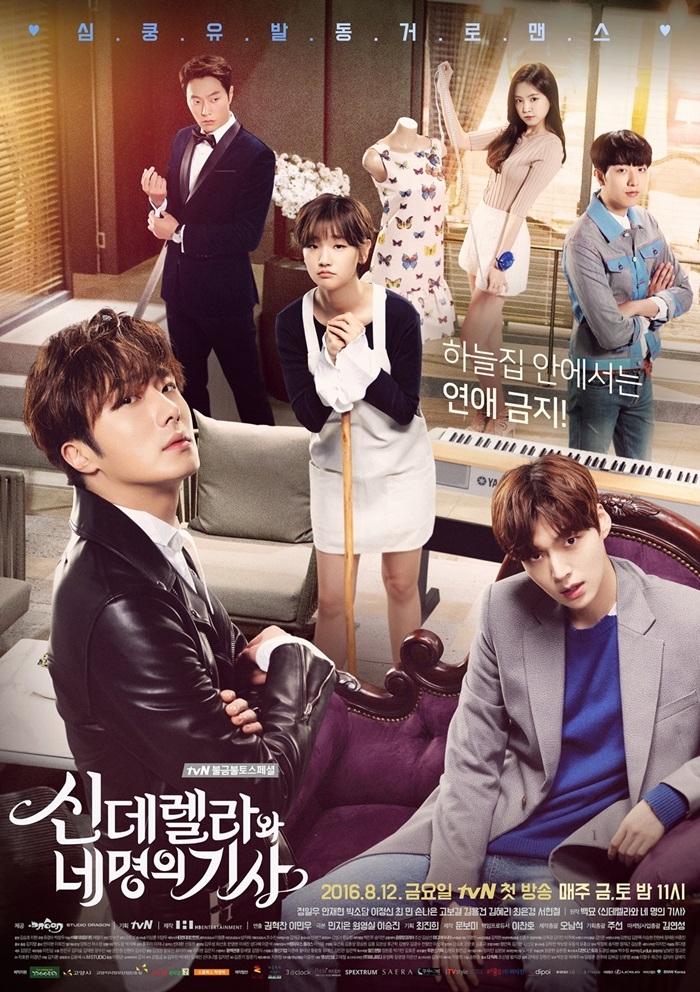 A spirited, smart, and nice teenage girl, named Eun Hawon (Park Sodam) who is good at sports, hates her home life due to her new stepmother and stepsister. She dreams of escaping her home where she's treated as an outsider, and one day she helps out an old man and he extends an unusual offer to her. She's invited to come live in a giant mansion and attend a prestigious high school, where she gets to pursue her dream of becoming a veterinarian. There are four other inhabitants in this house — three beautiful cousins (played by Jung Ilwoo, Ahn Jaehyun, and Lee Jungshin) and one bodyguard (played by Choi Minsung) — who are stubborn and free to do as they please. She opens their frigid hearts and they become their own little family, and find love along the way.
Personal Rating:
Acting: 3/5
Plot: 4/5
Warning: This drama is still airing and is only a few episodes in.
However, I am enjoying this drama quite a lot. Hawon is really strong-spirited despite all the bad things that have happened to her, and the varying personalities of the cousins makes the plot really interesting. I'd give the drama an overall rating of 4/5.
---
Other 'roommmate' dramas include Reply 1994, The Heirs, To The Beautiful You, You're Beautiful, Beautiful Gongshim and Birth of a Beauty.  Let me know what you think of all of them in the comments below!