Name: Tsuchiya Tao
Native name: 土屋太鳳
Also Known as: つちや たお
Nationality: Japanese
Gender: Female
Born: February 3, 1995
Age: 24
Tao Tsuchiya is a Japanese actress, she was cast in the starring role of the NHK Asadora Mare, which started on 30 March 2015, after an audition of 2020 women. (Source:Wikipedia)
Drama
Title
Rating
Imawa no Kuni no Arisu

Japanese Drama,

2020

, 0 eps

Usagi Aoiha / Rabbit

(Main Role)

0.0

Shitamachi Rocket Season 2

Japanese Drama,

2018

, 11 eps

Tsukuda Rina [Kohei's daughter]

(Support Role)

8.4

Cheer☆Dan

Japanese Drama,

2018

, 10 eps

Fujitani Wakaba

(Main Role)

7.8

Ani ni Aisaresugite Komattemasu

Japanese Drama,

2017

, 5 eps

Tachibana Setoka

(Main Role)

7.4

IQ246: Kareinaru Jikenbo

Japanese Drama,

2016

, 10 eps

7.6

Omukae Desu

Japanese Drama,

2016

, 9 eps

7.9

Kakko no Tamago wa Dare no Mono

Japanese Drama,

2016

, 6 eps

7.1

Shitamachi Rocket

Japanese Drama,

2015

, 10 eps

Tsukuda Rina [Kohei's daughter]

(Support Role)

8.3

Mare

Japanese Drama,

2015

, 156 eps

8.5

Hanako To Anne

Japanese Drama,

2014

, 156 eps

8.7

Konya wa kokoro dake daite

Japanese Drama,

2014

, 8 eps

7.6

Limit

Japanese Drama,

2013

, 12 eps

Kamiya Chieko

(Main Role)

7.9

Mayonaka no Panya-san

Japanese Drama,

2013

, 8 eps

Shinozaki Nozomi

(Support Role)

7.3

Kuro no Onna Kyoushi

Japanese Drama,

2012

, 10 eps

Matsumoto Shiori

(Support Role)

7.3

Ouran High School Host Club

Japanese Drama,

2011

, 11 eps

Hoshakuji Renge

(Guest Role)

7.6

Suzuki Sensei

Japanese Drama,

2011

, 10 eps

Ogawa Somi

(Support Role)

8.0

Ohisama

Japanese Drama,

2011

, 156 eps

Kimura Hana

(Support Role)

8.5

Ryoma Den

Japanese Drama,

2010

, 48 eps

Young Otome

(Support Role)

8.6
Movie
Title
Rating
Whistleblower

Misawa Nanako

(Support Role)

7.8

Waiting For Spring

Haruno Mizuki

(Main Role)

8.1

Kasane

Nina Tanzawa / Kasane Fuchi

(Main Role)

8.1

My Little Monster

Shizuku Mizutani

(Main Role)

8.0

Issa

0.0

The 8-Year Engagement

8.6

Tori Girl

Toriyama Yukina

(Main Role)

8.1

My Brother Loves Me Too Much

Tachibana Setoka

(Main Role)

7.5

P to JK

7.0

Yell for the Blue Sky

7.9

Orange

Takamiya Naho

(Main Role)

8.4

Library Wars: The Last Mission

Nakazawa Marie

(Support Role)

8.4

Rurouni Kenshin: The Legend Ends

Makimachi Misao

(Support Role)

8.9

The Werewolf Game: The Beast Side

Yuka Kabayama

(Main Role)

7.4

Rurouni Kenshin: Kyoto Inferno

Makimachi Misao

(Support Role)

8.8

Deep Red Love

6.3

Arcana

Maki / Satsuki

(Main Role)

6.2

Suzuki Sensei

7.4

The Legacy of the Sun

8.0

Ultraman Zero: The Revenge of Belial

Princess Emerana Luludo Esmeralda

(Main Role)

8.4

Tokyo Sonata

7.6
Special
Title
Rating
W no Higeki

Japanese Special,

2019

, 1 eps

0.0

Suna no Utsuwa

Japanese Special,

2019

, 1 eps

7.6

Yakusoku no Stage

Japanese Special,

2019

, 1 eps

Ozawa Tsubasa

(Main Role)

8.0

Shitamachi Rocket Special

Japanese Special,

2019

, 1 eps

Tsukuda Rina [Kohei's daughter]

(Support Role)

8.1

Drama Mysteries

Japanese Special,

2017

, 1 eps

Kuramoto Aki {Lovesickness}

(Main Role)

7.2

Josei Sakka Mysteries Utsukushiki Mitsu no Uso

Japanese Special,

2016

, 3 eps

Kagawa Arisa {Flame}

(Main Role)

6.8

Library Wars: Book of Memories

Japanese Special,

2015

, 1 eps

Nakazawa Marie

(Support Role)

8.3

Ultraman Zero Gaiden: Killer the Beatstar

Japanese Special,

2011

, 2 eps

Princess Emerana Luludo Esmeralda

(Support Role)

7.6
TV Show
Title
Rating
Shabekuri 007

Japanese TV Show,

2008

, 400 eps

8.9

Vs Arashi

Japanese TV Show,

2008

, 489 eps

9.1
Articles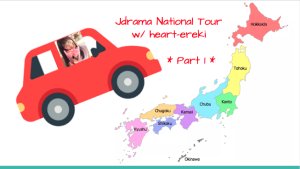 Editorials

- Jul 13, 2019
Hanna takes you on a trip through all 47 prefectures of Japan, showcasing unique movies and dramas along the way.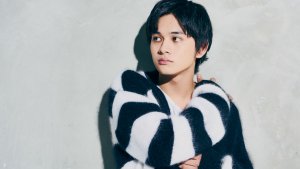 Editorials

- Jun 26, 2019
Dive in and learn more about rising star Kitamura Takumi, one of Japan's best young talents in the entertainment industry.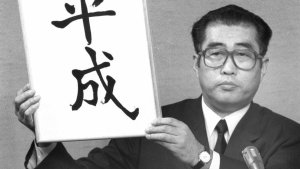 Editorials

- May 10, 2019
The end of Heisei era was on 30th April and the beginning of Reiwa era just started, so here is a look back into the Heisei in terms of movies and dramas according to MDL.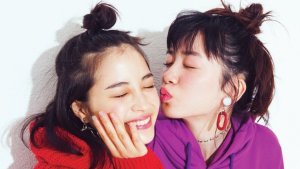 Editorials

- Jan 31, 2019
Discover more about some of Japan's hottest female rising stars who are making waves in the industry today!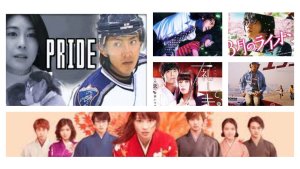 Editorials

- Oct 27, 2018
Here are a few Japanese dramas that has a soft spot in my heart. :)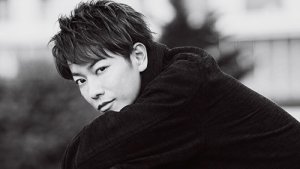 He's been described as fashionable, competitive, and humble, but above all he's one of the most genuinely down-to-earth actors you'll ever meet. Get to know more about one of Japan's leading actors, Sato Takeru!