Name: Ni Ni
Native name: 倪妮
Given name: Ni Ni
Nationality: Chinese
Gender: Female
Born: August 8, 1988
Age: 31
Ni was born in Nanjing, Jiangsu. She graduated from the Communication University of China, specializing in television broadcasting and hosting.
Ni made her debut in Zhang Yimou's The Flowers of War, playing the lead female character "Yu Mo". Zhang and his team started seeking cast members in 2007. As The Flowers of War is set in 1937 Nanjing, Zhang hoped to find a native actress to star in his film. Ni was eventually chosen, and became a new "Mou girl" like Gong Li and Zhang Ziyi. She received acclaim for her performance in the film and rose to fame. Producer Zhang Weiping spoke highly of her: "Born in 1988, she is young, yet her grasp of the figure is definitely accurate."
Ni Ni has since starred in the dramas The Rise of Phoenixes (2018) and Love and Destiny (2019).
She broke up with Jing Bo Ran in spring 2018.
(Wikipedia)
Articles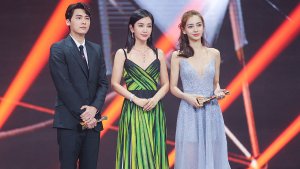 Editorials

- Feb 10, 2018
Let's check out the winners of 2017 Weibo Awards and who were the best dressed celebrities from the red carpet!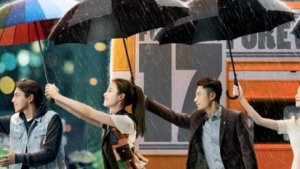 Drama Recaps

- Feb 8, 2017
Life is like a magical box of chocolates, except Liang Xia knows exactly what she's going to get with each magical bite! When her mindset age 28 flips back to 17. Her sassy younger self takes over and shakes things up!