Name: Sammi Cheng
Native name: 鄭秀文
Given name: Cheng Sau Man
Also Known as: Zheng Xiu Wen;Twinnie Cheng;Mi;郑秀文
Nationality: Hong Konger
Gender: Female
Born: August 19, 1972
Age: 47
Sammi Cheng Sau Man is a Hong Kong Cantopop singer and actress. Having enjoyed much success in the Hong Kong music industry, Sammi has been known as a diva and has been one of the most successful female singer in Hong Kong since the 1990s. Her albums have sold more than 25 million copies through Asia-pacific. Most notably in the 1990s, she was dubbed by the media as the " Cantopop Queen".
As the best-selling female artist in Chinese pop music industries since the 1990s, Sammi Cheng breaks the record of having the most best sale albums and The Best Sales Local Female Vocalist awards in the Hong Kong Cantopop industry since her debut. From 1993 to 2010, Sammi Cheng won a total of 12 Top Female Vocalist awards, 14 The Best Sales Local Female Vocalist Awards and has 7 albums that are The Best Sales Cantonese Release of year.
Sammi Cheng was previously named Twinnie Cheng. Contrary to popular belief, "Twinnie" is not her birth name. The name came about when Sammi was still in school and her English Language teacher wanted everyone in the class to have an English name. When Sammi turned to her sister for help, her sister came up with the name "Twinnie". The name was later changed to "Sammi" as "Sammi" sounds a little like "Sau Man". Cheng received her education at SKH St. Peter's Primary School and Tang Shiu Kin Victoria Government Secondary School.
She has three sisters and one brother. Two of her sisters are twins.
Cheng's acting career began with the TVB series Life of His Own in 1991. A year later she would begin her film career with the movie Best of the Best in 1992 with fellow cantopop star Jacky Cheung.[17] She would follow with another comedy film Feel 100% with Ekin Cheng and Gigi Leung.
In the late 1990s during the slump of the HK film industry she staged a box office revolution by starring in the film Needing You by acclaimed director Johnny To, co-starring Andy Lau and the movie Summer Holiday in 2000. The films were hits at the box office hit in all South East Asia regions, and Hong Kong has cumulated nearly HK$60 million at the box office. The Needing You VCD received a sold-out record of more than 200,000 copies. From this film, she was also a nominee for "Best Actress" as well as taking part in singing the "Best original film song" in the 2001 Hong Kong Film Award. Following the success of those movies she starred in a few more including Wu Yen, Love on a Diet, Marry a Rich Man, My Left Eye Sees Ghosts and many more. At the 62nd Venice International Film Festival Cheng was one of the front runners for the "Best Actress" award for the film Everlasting Regret in 2005. Other contenders for the award included Monica Bellucci, Gwyneth Paltrow, Lee Young Ae and Isabelle Huppert. (Source: Wikipedia)
Drama
Title
Rating
The Monkey King: Quest for the Sutra

Hong Kong Drama,

2002

, 40 eps

Gun Sai Jam

(Support Role)

7.8

Man's Best Friend

Hong Kong Drama,

1999

, 20 eps

6.6

Detective Investigation Files II

Hong Kong Drama,

1995

, 40 eps

Yip Chi Ching (Ivy)

(Support Role)

8.0

Journey of Love

Hong Kong Drama,

1995

, 20 eps

Jeung Ga Wai

(Support Role)

9.0

The Vampire Returns

Hong Kong Drama,

1993

, 20 eps

8.5

The File of Justice

Hong Kong Drama,

1992

, 13 eps

Fong Ka Kei / "Josephine"

(Support Role)

7.5
Movie
Title
Rating
Election 3

Unconfirmed

0.0

Fatal Visit

0.0

Fagara

7.9

Eight Women One Stage Play

0.0

Love Contractually

7.1

Triumph in the Skies

6.4

Temporary Family

6.7

Boundless

0.0

Blind Detective

7.3

Romancing in Thin Air

7.3

Lady Cop & Papa Crook

5.8

Everlasting Regret

0.0

Magic Kitchen

6.5

Yesterday Once More

7.3

Infernal Affairs III

Mary, Lau's wife

(Support Role)

7.8

Love for All Seasons

7.0

Good Times, Bed Times

6.6

Infernal Affairs

Mary [Lau's girlfriend]

(Support Role)

8.5

My Left Eye Sees Ghosts

7.3

Marry a Rich Man

6.8

Love on a Diet

7.3

Fighting For Love

6.8

Zhong Wu Yen

7.3

Needing You...

7.2

Summer Holiday

7.4

The Lucky Guy

7.2

Killing Me Tenderly

9.0

The Best of Best

0.0
TV Show
Articles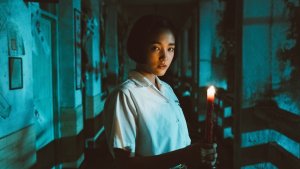 Check out the nominees for Hong Kong's most important film award ceremony!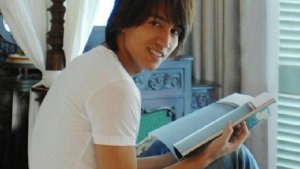 Editorials

- Feb 26, 2015
He is definitely more than Meteor Garden's Dao Ming Si. Get to know one of Taiwan's finest actors more in this Stalker's Guide!