Name: Anne Thongprasom
Native name: แอน ทองประสม
Given name: Thongprasom Anne
Also Known as: Ann;Bum;บุ๋ม
Nationality: Thai
Gender: Female
Born: November 1, 1976
Age: 43
Anne Thongprasom is a Thai film and television actress, hostess and producer. She was the lead actress in many Thai series in the 2000s, and had the lead role in the 2004 romantic melodrama The Letter: Jod Mai Rak, which earned more than 50 million baht (1.48887069 million U.S. dollar) and won many awards, including best actress at the Thailand National Film Association Awards.
Anne is the daughter of a Thai mother and a Swedish father. There is no actual fact of how her father died, but there are rumors that he left for Vietnam and got into a car accident and passed away. Anne's mother later left Anne with her grandmother in order to find work and took only her brothers with her. Anne came into the entertainment business after being invited to test in a music video by a friend of her mother who was working as a makeup designer for RS Promotion. She was 13 when she featured in her first music video for the singer Pisoot Supwijit. She started acting, mostly in Thai soap-operas (lakorns), before the age of 15. By the time she turned 20, Anne had already became one of the most popular actresses in Thailand.
The lakorn that made the viewers paid more attention to Anne and her acting skills was Song Naree in 1997. The character of the nang'ek in this lakorn was a twin, therefore it involved a high level of skills to be able to act out the different characteristics and personality of the twin. This role was offered to other actresses before it finally reached Anne; the other actresses had rejected it because the role was harsh and back in that time, this type of role was not familiar to the audiences. This role was considered to be a very challenging role and whoever accepted this role had to have a bit of courage because, as mentioned earlier, this type of lakorn was rarely or almost never made at that time. It was a big opportunity for Anne to change her nang'ek role into something she has never experienced before. Even though Anne was faced with hard scenes which, and at certain times, she was afraid to even act them out, but in the end, this role was her big break. The lakorn was a success and she, for the first time, was nominated for the TV Gold award, which she won for Best Leading Actress.
Since then, Anne starred in many hit lakorns during her very successful career and reporters call her 'The Princess of Thai entertainment industry'. She used to host a talk show called Anne-Nat Unlimited with her best friend, singer and actress Nat Myria Benedetti.
Anne currently works as a producer for Channel 3 and has produced many popular dramas like Panyachon Kon Krua, Samee Tee Tra, Ab Ruk Online and Piang Chai Khon Nee Mai Chai Poo Wised.
(Source: Wikipedia)
Articles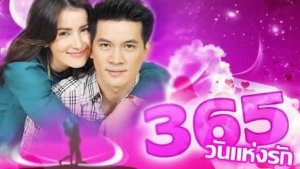 Editorials

- Aug 11, 2014
jazzy36 introduces you her favorite heartwarming Thai lakorns.