Name: Chai Chatayodom Hiranyatithi
Native name: ชาตโยดม หิรัญยัษฐิติ
Also Known as: Chai;ชาย;Chai Chatayodom;ชาตโยดม หิรัณยัษฐิติ;Chatayodom Hiranyatithi;Chatyodom Hiranyatthiti
Nationality: Thai
Gender: Male
Born: August 3, 1976
Age: 43
Chai Chatayodom Hiranyatithi, born on August 3, 1976, in Bangkok, is a Thai actor, model, and director. He was nominated for Best Supporting Actor in Lady Yaowarat. He won Best Actor from Komchadluek Award in 2007 and in Mue Dok Rak Ban in 2008. That same year, Chai also won Best Leading Actor from TV Gold Award in Mue Dok Rak Ban. In 2011, he won Best Supporting Actor from Natataj Awards in Sai Soke.
Chai is married to Sunisa Jett. Also, he has a younger brother named Boromwuti Hiranyatithi, who is also an actor.
Articles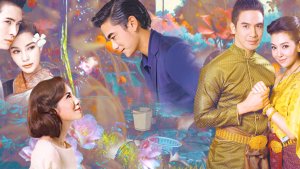 Editorials

- Nov 20, 2018
Ever wanted to watch a historical Thai drama but did not know which one to choose? If yes, then this article is for you!