Name: Tor Thanapob Leeluttanakajorn
Native name: ธนภพ ลีรัตนขจร
Given name: Leeratanakajorn Nutthanun
Also Known as: Tor;ต่่อ;Thanapob Leeratanakajorn
Nationality: Thai
Gender: Male
Born: February 14, 1994
Age: 25
Thanapob Leeluttanakajorn (Nickname: Tor) is a Thai actor, singer, and model. He is best known for playing Phai in the Thai teen drama Hormones. He was a member of the boy group 9x9 (Nine by Nine).
Thanapob is in a relationship with Khaenapha Larpveroj ("Meen"). She works outside the entertainment industry as a flight attendant. They have been together for nearly 10 years.
Articles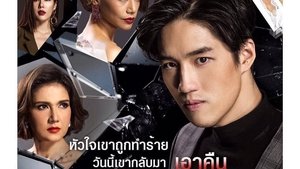 Drama Recaps

- Jun 19, 2019
A locus amoenus/horrendus perspective on Hua Jai Sila, Thailand's most popular series in 2019.