Name: Saotome Taichi
Native name: 早乙女太一
Also Known as: Nagashime Ouji; Sidelong Glance Prince
Nationality: Japanese
Gender: Male
Born: September 24, 1991
Age: 28
Saotome Taichi is a Japanese film and stage actor best known for playing beautiful young men and onnagata roles of women. He is known as "Nagashime Ouji" (流し目王子) or "Sidelong Glance Prince".
His father is the head of the gekidan sujaku theatre troupe, and Saotome grew up within the troupe, performing primarily in taishū engeki, a theatrical form related to kabuki, but less formalized. Identified as having a natural talent as an onnagata (female impersonator), he has been trained in that field and performs in female roles onstage.
He has acted in two films by director Takeshi Kitano. In 2003, in Zatoichi, he portrayed the child Seitaro who, when older, disguised himself as a geisha (played by Daigoro Tachibana). Though in a different troupe from Tachibana, the two have frequently practiced and performed together. Saotome was also in Kitano's 2005 film, Takeshis', in which he was credited as himself, playing a young female impersonator and dancer.
Saotome also plays young male roles, particularly those with a bishōnen aesthetic, i.e. graceful, beautiful young men. In 2005, he played the role of Mori Ranmaru in a National Museum event called "Sengoku Fantasy", and on New Year's 2007, he played a young Horibe Yasubee in the NHK New Year's jidaigeki play.
Though he has not appeared in many films, Saotome has a powerful fan following in the theatre, and his official fan club was established in 2006. He has said that he does not really understand his appeal, but is happy that people of all ages enjoy his performances. His appearance on the variety show D no Gekijō in late January 2007 was one of a number of his events which have generated an overwhelming fan response. It was arranged that he would reprise the same performance, a dance in a flower-decorated kimono, at the Taishōkan, soon afterward. The performance was sold out the next day. Many of his fellow performers from D no Gekijō and other events are said to have become fans of his as well, and make time in their busy schedules to attend his performances.
Saotome has expressed a desire to play men's roles and to perform in more mainstream or traditional theatre, saying that he has never much cared for playing female roles. He recently got the chance to play the main lead in the delinquent film "Crows Explode" and he's trying to build his film and drama TV career besides his theatre life.
Drama
Title
Rating
Tokyo Dokushin Danshi

Japanese Drama,

2019

, 8 eps

Itoi Ritsuki

(Support Role)

8.0

Cold Case: Shinjitsu no Tobira 2

Japanese Drama,

2018

, 10 eps

Tokita Ryuzo/Adachi Isao [Young] (Ep.9)

(Guest Role)

8.5

Boukyaku no Sachiko

Japanese Drama,

2018

, 12 eps

7.9

Kaisha wa Gakkou jane-n da yo

Japanese Drama,

2018

, 8 eps

Takumi [Cypher Creation]

(Support Role)

8.1

Futagashira 2

Japanese Drama,

2016

, 5 eps

8.5

HiGH&LOW SEASON 2

Japanese Drama,

2016

, 10 eps

8.3

Futagashira

Japanese Drama,

2015

, 5 eps

6.7

TENSHI TO AKUMA - Mikaiketsu Jiken Tokumei Koshouka

Japanese Drama,

2015

, 9 eps

7.5

Nobunaga Concerto

Japanese Drama,

2014

, 11 eps

Danzo (Ep. 1-4)

(Guest Role)

8.5

Kuro no Onna Kyoushi

Japanese Drama,

2012

, 10 eps

Sudo Tatsuya (ep1)

(Guest Role)

7.4

Juui Dolittle

Japanese Drama,

2010

, 9 eps

Masuyama Hiroki (Ep.7)

(Guest Role)

7.5

Shinzanmono

Japanese Drama,

2010

, 10 eps

Uesugi Kazuhiro (Ep.7,10)

(Guest Role)

7.9
Movie
Title
Rating
Iwane: Sword of Serenity

0.0

Nakimushi Shottan no Kiseki

Daisuke Kato

(Support Role)

7.5

BLEACH

Abarai Renji

(Support Role)

7.7

Confession of Murder

8.2

Tatara Samurai

Inoue Tatsunoshin

(Support Role)

6.3

HiGH&LOW: The Red Rain

8.3

HiGH&LOW The Movie

8.4

Crows Explode

6.9

A Boy Called H

Shimoyama Kokichi

(Support Role)

7.4

Geki×Cine: Dokurojou no Shichinin

Mukai Yaranbee

(Support Role)

0.0

Takeshis'

6.4

Zatoichi

Osei [young]

(Support Role)

7.7
Special
Articles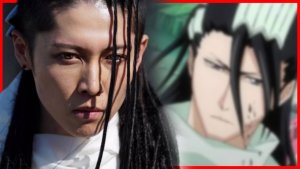 Old Anime (and household) take on the Bleach live action on Netflix.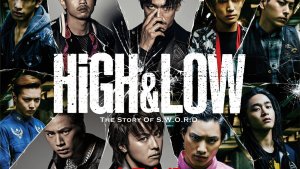 Drama Recaps

- Jun 18, 2018
Old Anime Lady's overview of the High & Low Franchise