Name: Hwang Seung Eon
Native name: 황승언
Also Known as: Hwang Seung Un
Nationality: South Korean
Gender: Female
Born: October 31, 1988
Age: 30
Drama
Title
Rating
Time

Korean Drama,

2018

, 32 eps

8.0

I'm Not a Robot

Korean Drama,

2017

, 32 eps

8.7

Jugglers

Korean Drama,

2017

, 16 eps

Secretary Kang (Ep.1)

(Guest Role)

7.9

Part-Time Idol

Korean Drama,

2017

, 5 eps

7.7

Man Who Dies to Live

Korean Drama,

2017

, 24 eps

5.8

Love for a Thousand More

Korean Drama,

2016

, 10 eps

7.7

Thumping Spike

Korean Drama,

2016

, 20 eps

7.9

Signal

Korean Drama,

2016

, 16 eps

Han Do Yeon (Ep.13)

(Guest Role)

9.2

Madame Antoine

Korean Drama,

2016

, 16 eps

Go Yoo Rim

(Support Role)

7.5

Let's Eat 2

Korean Drama,

2015

, 18 eps

Hwang Hye Rim

(Support Role)

8.1

Sweet 20

Korean Drama,

2015

, 10 eps

7.4

Heart to Heart

Korean Drama,

2015

, 16 eps

Oh Yeon Woo [Announcer]

(Guest Role)

8.0

Sweden Laundry

Korean Drama,

2014

, 16 eps

Kim Eun Sol [Kim Bom's younger sister]

(Support Role)

7.1

Bad Guys

Korean Drama,

2014

, 11 eps

Yang Yoo Jin

(Support Role)

8.7

God's Quiz Season 4

Korean Drama,

2014

, 12 eps

Hyo Yeon (Ep.3)

(Guest Role)

8.3

God's Quiz Season 3

Korean Drama,

2012

, 12 eps

Ahn Hyo Yeon (Ep.3)

(Support Role)

8.5

Golden Fish

Korean Drama,

2010

, 133 eps

Yun Myung Ji

(Support Role)

7.0
Movie
Title
Rating
Memento Mori

0.0

The King

Actress Jeon Hee Seong

(Support Role)

8.1

The Queen of Crime

6.8

With or Without You

7.6

Slow Video

7.8

The King of Jokgu

7.7

Miss Granny

8.5

Spellbound

Lee Joo Hee

(Support Role)

8.2

Yoga Hakwon

6.0

Whispering Corridors 5: A Blood Pledge

Park Ji Mi

(Support Role)

7.0
Special
TV Show
Title
Rating
Singing Battle

Korean TV Show,

2016

, 29 eps

8.3

Running Man

Korean TV Show,

2010

, 450 eps

(Ep. 253, 367-368)

(Guest)

9.3
Articles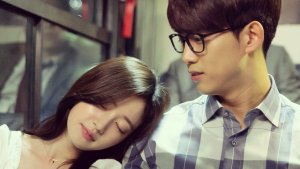 Editorials

- May 20, 2018
Sometimes time is short and you need something to entertain you anyway, and these 10 shows will do just that!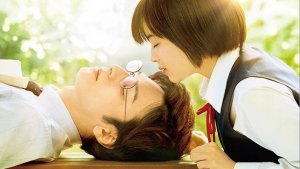 The first edition in the series of articles about unusual and taboo love stories in Asian dramas.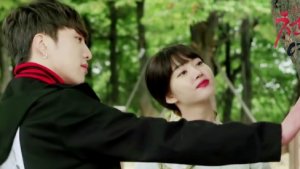 Drama Recaps

- Dec 26, 2016
Dating expert and love counselor Mi Jo is actually an immortal young woman who is done with dating as she never found her true love! Enter her new neighbour, handsome hip hop artist Joon Woo (Junu)!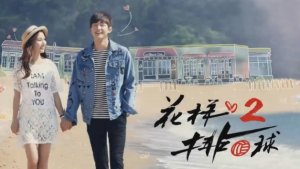 Wow! Season 2 of the smash hit drama Thumping Spike is out! It has an all new cast following the continued pursuit of romance and volleyball!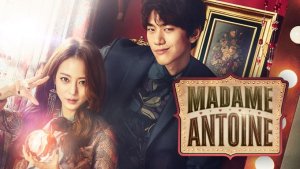 Drama Recaps

- Feb 22, 2016
Psychology majors, prepare to pull your hair out. Actually, don't, because you won't have any left by the end of the first episode.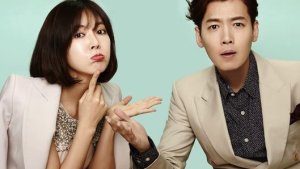 Yoochun and Shin Se Kyung to star in a new drama...