Name: Ahn So Hee
Native name: 안소희
Nationality: South Korean
Gender: Female
Born: June 27, 1992
Age: 26
Ahn So Hee, commonly known by her stage name So Hee, is a South Korean idol singer, actress, dancer, model and MC. She was the visual, and former member of the popular South Korean girl group "Wonder Girls", which debuted under JYP Entertainment in 2007. She was selected through auditions and at the age of 12, she became a JYP trainee. During her pre-debut, So Hee and other two members Ye Eun and Sun Mi performed a cover of Janet Jackson's "Together Again". In 2007, So Hee made her debut with the "Wonder Girls" after two years of training. In an official JYP Entertainment announcement, it was revealed So Hee would not renew her contract with the company, thus ending her six-year membership as part of the "Wonder Girls". Her contract with the company expired on December 21, 2013.
So Hee is also an accomplished model, and has shown great interest in both acting and modeling outside of Wonder Girls. She has been featured in various fashion magazines, including "Numero", "Vogue", "Elle Girl", "COSMOPOLITAN", "CeCi", "Dazed & Confused", "Oh Boy!", "Marie Claire" and "W". In 2011, So Hee was chosen as one of the faces of Lancome's newest cosmetic line, "Visionnaire." She was complimented by Lancome staff, who noted that she was "naturally confident," and used a "variety of stunning facial expressions," as well as for the maturity she displayed while filming.
Drama
Title
Rating
Eulachacha Waikiki 2

Korean Drama,

2019

, 16 eps

8.3

Entourage

Korean Drama,

2016

, 16 eps

Ahn So Hee [Yeong Bin's first love and a famous actress]

(Support Role)

6.6

Heart to Heart

Korean Drama,

2015

, 16 eps

Ko Se Ro [Yi Seok's younger sister]

(Support Role)

8.0

Here He Comes

Korean Drama,

2008

, 97 eps

7.8
Movie
Title
Rating
Anu and Huyga

5.9

Real

[Chinatown sewing room worker]

(Guest Role)

6.1

A Single Rider

7.7

Train to Busan

9.0

Hellcats

6.4
Special
TV Show
Title
Rating
Knowing Bros

Korean TV Show,

2015

, 200 eps

9.2

Please Take Care of My Refrigerator

Korean TV Show,

2014

, 250 eps

8.6

Weekly Idol

Korean TV Show,

2011

, 405 eps

8.8

Hello Counselor

Korean TV Show,

2010

, 450 eps

8.5

Running Man

Korean TV Show,

2010

, 500 eps

9.3

Idol Show: Season 1

Korean TV Show,

2008

, 14 eps

8.5

Star King

Korean TV Show,

2007

, 461 eps

8.5

Music Bank

Korean TV Show,

1998

, 1000 eps

(Special Host ep. 629-633)

(Guest)

8.0
Articles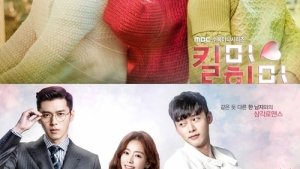 Are you a K-drama lover? Do not miss this news feed about your favourite dramas and actors!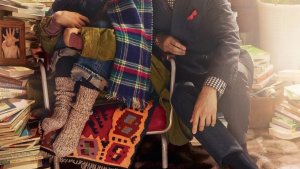 Drama Recaps

- Feb 5, 2015
Yes; it reaches the heart, if it's from the heart.