The website is currently undergoing maintenance. Sorry for the inconvenience.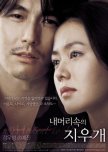 I'm fresh from watching this and I'm tired so this will probably not be too good but oh well.
Wow is all I can say, this movie surprised me so much and I'm super glad I decided to watch this. I would like to see a drama version if they ever make one. Anyway what really suprised me about this movie is that it felt fresh even though it's a pretty cliche story. I have been so poisoned with cliche after cliche that I just expect them at all times but this movie avoided them repeatedly which was GREAT. The chemistry is Amazing ???? it felt real the whole time and not fake. When the main characters were in pain so was I great acting and I don't feel any lose ends now that it's ended. It feels complete. I was hesitant about watching it but I'm so happy I did. WATCH IT! It's way better than wasting your time on the same ol bs.
Was this review helpful to you?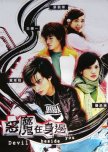 Great show! Would be a 9 if the ending wasn't so forced and stupid. One of the best old dramas out that I have seen. Really the main 2 actors and the parents made this show. The other actors were average tbh. Great chimstrry and just an enjoyable show that doesn't really ever feel boring. Its pretty lighthearted but touches on some serious topics. Truly a classic especially for a taiwanese drama. Definitely worth a watch but I wouldn't take it 2 serious.
Was this review helpful to you?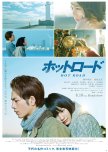 Hot Road
0 people found this review helpful
Great movie! The 2 mc of this show were great in there roles, I like how the romance was sweet and felt real even without all the kiss scenes ext. This movie has a very calm atmosphere around it which is nice and it made my impression of biker gangs go up a little bit, especially compared to American biker gangs. The music reminded me of Friday night lights for some reason which was very nostalgic. Anyway this movie is definitely worth a watch I don't think it will get any awards but it's still a great movie.
Was this review helpful to you?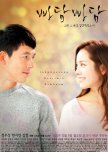 WOW.. I will never understand why this is not rated higher.. because of ratings like the one this drama has I'm starting to lose faith in the rating system. What is there not to like in this drama? I literally finished the whole thing in 2 days straight no lifed it. If anything this drama could have done better in it is the music, there is no really good music which kinda sucks. The acting from everyone was just fantastic. The story was really good also and in the end I never hated anyone not even the bad guy. The romance was so REAL. The love story is great, also this drama has to have one of my all time favorite bromances. There is only 3 things that I feel were bad about this drama. The first is the ML father I feel like his story is incomplete, I wanna know more about that story sadly we never learn. The 2nd is the Angles father I also wanna know more about that story. 3rd is the ending, I feel like it was dragged on a Lil too long. (Right before the climax). P.s I just finished this so I might be a little biased also I'm extremely tired so expect bad grammar.
Was this review helpful to you?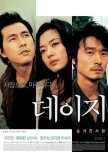 Daisy
0 people found this review helpful
"Sigh" can't really describe this too well. It was different than my expectations but not in a good or a bad way. The music was really good and fit the mood really well but the story was pretty lackluster. First off the romance in this movie was pretty bad I can see what they were trying to do but there was never any real romance just straight love for no real reason. [Spoiler] I also didn't like how she was so deeply in love with the cop for literally like no reason. The action was pretty good and the movie was well shot. Also the ending didn't really bring out any real emotions for me because it didn't feel real. The movie is not as bad as I'm making it seem but just not too great either.
Was this review helpful to you?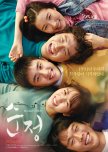 Hmmm all I can say is it's overhyped. I don't want to be that guy but I will. It's not really as sad as people make it out to be I think it's more of a regretful situation than a sad one. The reason I don't really find it sad is because the events that happen didn't need to be and felt rushed to me. The music was really good that's one thing that was really good in this movie. The music is the only thing that made it sad at all for me (the end). And it was more of a one sided love than a real romance if you ask me. The acting was great all around the friendship was really well done. I'm bad at reviews and I'm trying not to spoil anything so sorry if you think I did. But you could kinda tell what happens just from the synopsis.
Was this review helpful to you?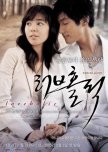 Ok so the only spoilers I'm gonna say are already in the description. First off great cast and great acting but that's the only good point in this show besides the music. So this drama started off soooo good like I really enjoyed the beginning so much. But as soon as he got out of prison each episode got worse and worse "sigh". Even though it's a melodrama I didn't even feel real emotions at anytime during this show and it's not the actors fault it's the writers. I feel no emotional attachment to any single character so it was like I was on the outside looking in the whole time instead of being immersed. I also fell asleep multiple times during this show it's way to predictable. The romance was perfect in the beginning but soon became pretty much air for the MC and the main girl, I honestly feel like the second male lead had more screen time then the MC which wouldn't be that bad if he was interesting but he just Wayyy to boring ???????. The only character I felt sorry for the whole movie is the MC childhood friend. Honestly this is one of the most unimpressionable dramas I have watched I just binged the whole thing and am already forgetting almost everything smh. Honestly I wouldn't waste your time with this.
Was this review helpful to you?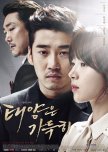 Even though i haven't finished the drama i can definitely say that i have seen enough. Its truly one of a kind but not in a good way,  this is the most generic drama i have watched in a long time. If this drama was food, it would be unseasoned chicken. There's literally nothing that stands out. The only truly unique thing about this drama is the fact that the Female lead cries at least 3 times each episode. The plot has nothing that stands out, or makes you want to watch the next episode. The only reason i'm still watching is to find out when the girl learns the truth, but even that is DRAAAAGED. Mainly because the writers cant think of any thing interesting to write about. So yeah its just another super skippable/forgetable drama. You will miss nothing by not watching it.
Was this review helpful to you?
One of the rare hidden gems...
Ni ni has to be one of my all time favorite male leads... He really brightens the day anytime he's on the screen. He had me happy when he was and sad when he was, really great acting all around from the whole cast. I already miss the grumpy old lady.
I wish this was a manga or something so I can get moaaarrrr
Sad, that this was such a hassle to be able to watch, I wish someone would upload it with working links. (Sigh)
P.s. That beach walking scene at the end ;>;
SPOILER
The only real downside of this to me is how he passed away so quickly, I was really hoping for a confession or something before it happened.
Was this review helpful to you?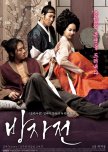 This movie has a lot of potential but wasn't executed very well. The comedy was good and was the acting as too but there's something that just feels incomplete when it ends. The biggest draw back or me personally is the chemisrty. Throughout the movie i kept asking myself does she really love him? Sometimes i would think she was just using him which is not very good thing to think in a romance. The acting from the ML is very good.
SPOILER
i like sad endings but the only real thing i though when it ended was "is this it"? i think the fact that she was playing happily with the other man right before the incident is another strange thing to put in the movie. I still don't understand why he pushed her anyway.
overall it leaves you with a incomplete feeling when its over but its worth the watch.
Was this review helpful to you?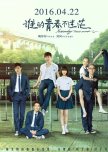 A very pg 13 movie, it's an romance movie that is nothing new. It's a good watch but not really great. TBH I probably won't remember it next week the reason I give it a 8 is because I think it has a target audience that it is probably a really good movie too I'm just not that audience. It's defiantly for pre teen\teen girls I'm just a teenage boy so yeah.
Was this review helpful to you?