If you're still experiencing technical difficulties, please report it
here
.
"The future is something which everyone reaches at the rate of 60 minutes an hour, whatever he does, whoever he is."  - C. S. Lewis
..SO might as well WATCH SOME DRAMA!  ;+P

- Only very recently have I decided to make use of this MDL account.  It's been sitting empty for quite awhile but I found I needed a more organized way to store my lists and keep track of my dramas than my OneNotes.  :)
HOBBIES:
I run, I learn, I sketch, I play piano, I watch drama. ;)  
------------------------------------------------------------
HOW I RATE:

10 = Excellent enough for me to buy
8.5-9.5 = Excellent 
8 = VV Good
7-7.5 =  V Good - (Semi-Re-watchable - Permanent Re-watchable) 
5-6.5 = OK-Good
4 = Barely Watchable
3 = Bad
2= Wasted Time
Note:  All My MDL Re-watch values are based on whetherIwould re-watch it, NOT on whether the general population would. Anyway, I think that's the rule isn't it? 
---
FAVORITE ASIAN MUSIC ARTISTS  all discovered through OSTs

KOREAN

Urban Zakapa

LeeHi, Eru

JK Kim Dong Ok

 Ben

Adult Children
Gummy
Urban Zakapa
Davichi
Ra.D
ya...no 20 member groups  lol. 
TW/CHINESE

Gary Chaw

Hieb Tan

JiaJia

MY VERY FIRST DRAMAS IN ORDER:  

1. Doctor Stranger

2. Boys Over Flowers

3. Coffee Prince

3. Fated To Love You

4. Angel Eyes

5. It's OK That's Love

6. Good Doctor

All on Netflix, then I discovered...KissAsian*  Dramafever*   Viki*   ODK  Dramacool*   Crunchyroll
Sockshare   Dramanice   Gooddrama  Dramabus     4uDrama   New Asian TV   BoxAsian*  Drama3s
My stash of sites is really small, I'm always on the hunt for new places to watch dramas, so if anyone has a site please be kind and send a link my way! ;)
---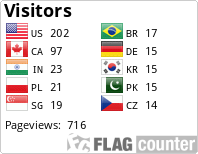 Statistics
587d 9h 30m
ALL TIME
15,437 episodes, 635 shows
5d 9h 2m
ALL TIME
70 movies
List Updates
Currently watching

1

/178

2 days ago