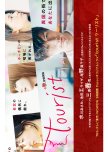 Tourist
2 people found this review helpful
This premise of Tourist is simple - a guy is a tourist who meets other tourists from his home country while abroad, but what is so special about this drama is that it shows rather than tells how we are all tourists in each others' lives and just how one fleeting moment, say, a night with a random stranger, can change how each of us experiences the world. It's relatable, real and easy to follow, though three episodes was enough to portray an effective message and that is the closing statement of the drama as well "Life is a journey without answers."
What I loved about Tourist was the acting is subtle, the characters are real and bring their own unique charms and downfalls and they are so human that you can't hate them, because they're relatable. These characters could be someone you know and they're all trying to find answers to problems or face issues in their lives to help them move on. The story itself is quite solid, with great cast and acting. And through the actions of each encounter we are able to understand more about the characters than is said in the dialogue, just as you would if you were to interact with someone new in the real world.
The music fit well and the opening theme sequence was well done and fit the drama well.
While I probably wouldn't watch Tourist again in a hurry, it is one of the better short dramas that I have enjoyed for its simplicity and understated storytelling, and one that I would recommend to a drama fan who was feeling a little lost with what to watch and wanted to understand themselves a little better.
Personally, I rated it an 8 because these are the kinds of stories that I like. Short, sweet and to the point and I see a lot of myself in Miura's character. There is also something to be said for the Japanese way of storytelling - it's always so unique and there is always an element of relatable humanity.
Was this review helpful to you?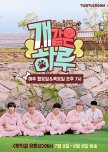 I mean if you're here there's a strong chance that you're already a Monbebe so let's cut to the chase. We love our boys, but most of all we love seeing them having fun together (am I right?)!
Story: Do you like/love Monsta X? Do you love dogs? Do you love Wonho in sequins and curly wigs? If the answer to any of these questions is yes, then you will probably enjoy this particular MX variety. In all seriousness though, this was about them having fun with puppies and showcasing their collaboration with Twotuckgom for the characters and purchasable items inspired by these characters (they're pretty darned cute). And the episodes are about 10 minutes each which is a great bite size for those lacking in data (this is watchable on YouTube) and those running short of time.
Cast: Monsta X members feat. bichon frise fur children = 10 episodes of pet care, fun and people we love, loving animals! No spoilers here, but naptime is the cutest!
Music: The soundtrack is mainly Monsta X songs feat the song that they did for the show called Breathe For You, I love it, think it's great and if you haven't heard it yet, it's streamable on most platforms.
In terms of re-watchability, I can honestly say though I loved this and probably would watch it again, Monsta X-Ray and some of their other appearances have made me laugh more and hence this has a lower re-watch value for me personally. But everyone is different and this is still worth watching at least once.
Overall I rated this 9/10 because of the cheesy but necessary final episode. I'm not too interested in the Twotuckgom line but I can see how excited the guys were about it. And having it all in the final episode that it felt like an advertisement kind of cheapened their puppy day concept a little. Like we are here to play with puppies and relax but mainly to advertise this product. They gots to get paid I know but I felt like it could have been done a little more subtly. Other than that, I love and appreciate Monsta X just as I have done for years and probably years to come and am grateful that they're doing so well and got to play with these cute little pups. Puppy Day was an enjoyable watch that made a couple of really long weeks a lot better and I'm sure it will have a similar effect on most of the people who choose to watch it.
Was this review helpful to you?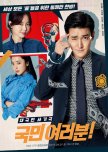 From beginning to end the laughs come loud and non-stop without getting stale, stupid or overused despite the over the top execution that surprisingly fits perfectly with this drama style.
The dialogue is witty - even the very few boring bits to tie up specific plot lines, are so well done and there is multi-level, clever humour laced and nuanced throughout the whole drama.
There are so many points where My Fellow Citizens! could have gone wrong or ended poorly, but it is easy to see that the writers, cast and production crew and staffs have put 10,000% into bringing this story and its characters to life in a humane way despite their backgrounds, right down to the smallest of details. So much so that the writers have made sure it has an appeal to a wider audience of Asian drama lovers with an even spread of romance, humour, politics and crime.
The cast are competent, well rounded and dynamic, including the support roles who are able to carry their own sub-plots with relevance, and memorability and the music only supports their high energy enthusiasm despite their often precarious situations. This brings me to another thing that I loved about My Fellow Citizens!, which is that all of the characters are relatable at some point and their growth as people is believable and unpretentious. Even Park Hoo Ja, who was a very smart and very strong but albeit formidable and quite evil antagonist learns a thing or two.
I have not felt this much complete adoration for a drama since History of Salaryman - which let me tell you, My Fellow Citizens I can safely say that I liked it a little bit more given the more current underlying issues between the jokes and laughs.
My Fellow Citizens! is a great drama for anyone and everyone - highly recommend.
Was this review helpful to you?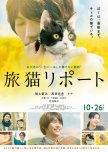 Honestly the story is gorgeous. It's true that we are remembered by the people we meet and the things we have done in the past rather than who we think we are, and we get to know Satoru through stories during his visits with his friends - who he was, and who he is. I really adored how much love he had for his cat though in the beginning you're questioning why he is trying to palm his cat off when really - well you'll find out. It's a highly nuanced storyline - and based on a book which I will proceed to devour - that touched my heart. Perhaps because I have a cat that has supported me emotionally as much as Nana supported Satoru, I was able to understand a lot of his reactions and feelings.
The cast was pretty simple. They played their characters very true to honest human life. Though I have only really seen two other roles that Sota Fukushi has played so at present for myself, this one is the most touching. Nana the cat was super cute. Lastly, Noriko, played by Takeuchi Yuko, was believable and well played.
Regrettably while the music fit the film well and enhanced the emotions/scenes and was nice to listen to, it was forgettable.
Overall, I can see myself watching this movie again. Mainly because the story really touched my heart. My cat changed my life, he is a great comfort and joy to me and to see that similar relationship translated so beautifully through film really tugged my heartstrings. I loved the scenery as well, the use of flowers and the sun was nice and the traveling scenes portrayed the journey that Satoru and Nana have both been on and what they have yet to go on. These moments are transferable/relatable to absolutely anyone who is living.
Traveling Cat Chronicles is definitely worth a watch.
Was this review helpful to you?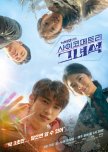 If the idol actor stigma is what is keeping you from watching He is Psychometric, I really think you should give it a go and decide for yourself if Park JinYoung and Dasom are able to 100% deliver alongside a well-rounded and experienced cast instead of disappearing into the background (obviously I believe they have done an excellent job). There are also quite a few strong anti-heroes in this drama as well, which was an idea that I thoroughly enjoyed because it really brought more humanity to a story that could have been completely fantastical.
He is Psychometric is slow moving and romance based to begin with but speeds up around halfway once the depth of the relationships between all of the characters has been established. It also somehow manages to maintain its emotional depth despite this sudden plot speed increase. Arguably the romance could have been omitted but we would have likely been left with fickle 2D characters who had revenge as motivation and probably also a six-episode intense crime only drama, irrelevant characters and too many plot-holes - which is made abundantly clear in the final episode that this is not the story the writers wanted to tell.
Plot-wise for me it also became a bit too obvious about halfway what was going to happen next EXCEPT there is one question about Sung Mo that maintained the suspense until the very end.
Overall, the cast, plot and music was all delivered solidly, the messages were portrayed clearly and there left a lot of room for insight and personal interpretation. This team delivered a piece of work with a lead cast of anti-heroes which I really loved.
Music-wise – the music fits well with the drama, no complaints here.
There wasn't much I didn't like.
Would I re-watch it? Probably in around 5-6 years when I want to be reminded of just how differently people deal with their emotional scars.
Was this review helpful to you?