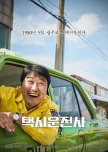 Before you even consider watching this movie, be prepared to have your heart moved beyond return.
Where do I even begin with the beautiful movie? I watched this movie in the cinemas without any idea what I was going to be watching, no trailer and no synopsis at all. But the movie captivated me from the beginning. On surface level, it seems like a light-hearted, slice of life type movie revolving around a loving father and his daughter, but little did I know it was so, so, so much more than that.
There's so much to say about this movie, but I'll start with entertainment factors. If you enjoy plotlines that are based of real-life stories, tackle the human experience, explore history and how they shaped the world today, all whilst mixed with comedy here and there, then this is for you. If you have no idea whether or not you like any of the just mentioned, then this movie essentially follows the experience of a normal human stuck in a political revolution. Now, some of you might hear politics and cringe instantly, but A Taxi Driver manages to convey the whole plotline and context effortlessly without delving deep into the political history at all, making it a foreigner friendly film if you don't know much about Korean political history.
A Taxi Driver also really does an amazing job at capturing human emotion. There are parts of the movie that are just so raw, sometimes you hate the main character, sometimes you love him, but despite whatever his actions, we could still understand and sympathise. Of course some of the situations are probably dramatized for effect from the true story, but in terms of the overall context of protests and uprising, it definitely conveys the aspects involved in these parts of history.
I would definitely recommend a packet of tissues and some social justice warrior spirit to watch this. Overall I think it's a very important film because it really sheds light on some issues that we take for granted today (e.g. a free media!). So if you're not really into this type of entertainment, I would still suggest you watch this just to learn a little more about things like protests and democracy.
Was this review helpful to you?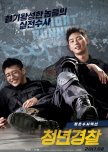 I don't usually write reviews but this movie really delivered. Once I saw the trailer and found out it was going to be playing in my local cinema, I decided to go for it. I honestly can't say I laugh much when watching movies in the cinemas, but man, I was cackling the whole time.
If you're after an original and riveting crime plot, then Midnight Runners might not be your thing. In terms of the storyline, it's pretty generic and you basically know exactly what's going to happen from start to beginning. The strongpoint of this film was the chemistry between Park Seo Joon and Kang Ha Neul and how well this chemistry allowed for the perfect balance between great comedy and seriousness.
Whilst a light-hearted movie, it also delves slightly in the moral dilemmas that people who work in law enforcement face, there were definitely moments that made you feel helpless and sympathetic to the characters. However these conflicts were addressed well and once again, the humour within the movie does clean up and negative emotions you might feel whilst watching it.
This is definitely a pick-me-up movie, I can guarantee that after watching this most of you will walk away feeling happy inside.
Was this review helpful to you?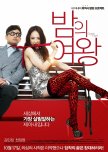 If you're looking for something quick, quirky and a little bit random, then definitely give this a go. I watched this just after I finished You Who Came From the Stars and it's humour and weridness definitely lifted me up from my end-of-amazing-drama-withdrawal.
It's not a wonderful storyline but for some strange reason it's not boring either and in fact it got me quite hooked. It also wins some great gold stars for making me laugh after a bawling session from the final episode of YWCFTS.
The characters in this movie were all really cute and the cast did a great job.
If you're stuck for what to watch, or you're just feeling like a happy movie then give this a go! :)
Was this review helpful to you?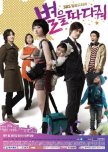 This was one of the first dramas I started after taking a major break from all Korean dramas and K-Pop. I was instantly pulled into the plot, Jin Pal Kang frustrated me at times but it was something she couldn't help.
I sympathised with Pal Kang so much as she had such a big burden to carry looking after all her little siblings.
I think what made me so addicted to the drama was all the kids, they made the drama so much more enjoyable and hilarious. All that family-must-stick-together feel was just too much for me and it was just plain adorable.
The characters all had really great development and the acting was fantastic, I think the kids did a really good job taking in to account that they were all so young and all of them were newbies when it came to show-biz except for Ji Bin, our trusty dongsaeng from BOF! Seeing Won Kang Ha softening up from his cold shell expecially around the kids was also extremely adorable.
The coincidences was sometimes a little too much and really frustrating especially watching the mystery of her parents death unravel. There were moments when I just wanted to fast forward everything while still knowing what happened just so justice could be served!
All in all, I loved this drama so much. I've already re-watched it twice and I would definitely recommend it to anyone who loves family relationships and really cute scenes!
Was this review helpful to you?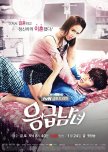 This drama was one that I had to force myself to continue. At times it was so slow that I just wanted to drop it, but for some reason I kept watching it anyway.
The story is nice, but I don't think it reached it's full potential. To me things just went too well, there was a point of climax in the drama that was whole-heartedly amazing. I did like how all the characters went through some development and all the other interns were marginalised and had their own small stories and problems.
This is one of the only dramas where I didn't cry at all nor did I feel any strong attatchments to any of the characters. I had no end-of-drama-withdrawal at all.
The acting was a bit too forced sometimes, the cast was wonderful, but there were some scenes that were just too forced. Especially with Chang Min's mother.
I loved the music, it went well. and listening to Jin Hyuk sing was really nice.
I think this drama could've been a lot better.
Was this review helpful to you?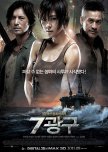 Sector 7
4 people found this review helpful
This is perfect if you're looking for some action/thriller and not over the top horror. There were scenes that would get your heart beating but nothing that would give you nightmares for the rest of your week.
Ha Ji Won is in the cast, what more to say? She was amazing in this, completely fantastic. She did all the action scenes wonderfully.
If you're expecting fantastic CGI and something really deep and mind-boggling this is not the movie for you. Saying that though, the effects weren't terrible but definitely not Harry Potter realisitc.
Overall it's definitely a thumbs up for a weekend watch when you're in the mood for something scary but not scarring.
Was this review helpful to you?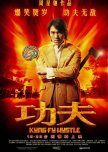 I rarely write reviews but I decided that this is a classic that anybody who watches Chinese or Hong Kong works must have in their collection. I remember watching this movie when it first came out and since then I've lost count of how many times I've watched it although it has been a couple of years since my last viewing. I stumbled upon it on Netflix the other day and boy, the magic of this movie is that every time you rewatch, you pick up something new.
It's the perfect blend of action and comedy and it beautifully directed and honestly, it's just a masterpiece.
The movie itself is an absolutely ridiculous concept that makes it amazingly hilarious. Kung Fu Hustle feels like an adventurous dream the whole way through (if you can manage not to laugh yourself awake). Despite being completely outrageous the whole story makes sense and flows smoothly. The only reason I deducted a half mark on the story was that there were just some characters that I wanted to know more about.
This is the type of movie that makes you want to binge watch anything else with Stephen Chow and what more can I say then, please, give it a shot.
Was this review helpful to you?