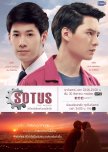 As you can see by my rating, i'm quite in love with Sotus.
The character development is amazing, as you can see them becoming more open to eachother.
Some of the scenes were a bit too exaggerated, and that's why it can seem fake to some people.
Overall a very very good drama to watch! I recommend it 10/10!
Was this review helpful to you?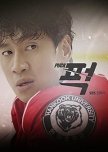 Puck!
0 people found this review helpful
When i saw Kwangsoo in an ice hockey uniform i flipped. Ofcourse, him being one of my favourite (Korean) actors, i had to watch it, especially because it was so short.
The length of the drama could have been a few episodes longer, so the story line could be worked out better in my opinion.
I liked the scenes with Kwangsoo and the ice hockey team, and i also liked that there was something else then ice hockey all the time (the money taking part), but i think they kind of rushed through it.
Before you knew it, everyone was friends, and i though they could show that a little bit more if they added more episodes.
I didn't like the ending, because i didn't know what was going to happen to the real ice hockey player in the hospital, you didn't know what was going to happen to the girl Junman liked, and you didn't know if Junman was going to keep playing in the team, and what happened to their "manager".
Besides from those three points, i think the drama was good. The cast was great, and i liked the songs they played in it.
If i would rewatch it, i'm not sure.. But it's definitely worth watching once atleast!
Was this review helpful to you?