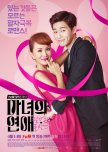 Noona lovin' perfection. Yes, indeed.
I made jokes about this one in the comments when I first read the synopsis. I was expecting to be force-fed some BS attraction between a young guy and a woman 14yrs older than him. After the first episode, I felt like I was dead on with my expectations, but kept watching since it was entertaining enough. It didn't take long for me to see that I was actually dead wrong.
This show was so well-executed that even the cliche parts came off as normal occurrence. You feel like this story is somehow familiar, like you know some people who have experienced the same regardless of how far-fetched that would be. What I love most is each hurdle is a real growing experience. Not just an "Oh, I messed up and apologized, now forgive immediately." There's depth in each situation.
The chemistry between all the characters is spectacular. Yes, I said all. Each person fits into their role snugly and works so well with anyone else that's on-screen with them. Enemies, friends, lovers, family... you'd think you were made privy to the lives of actual people, it all feels so natural.
Best part: Uhm Jung Hwa's acting. None of that typical stuff actresses do to mimic falling in love. She brings those real reactions that women usually can't prevent from doing and endearing qualities of an enamored woman to her character. All of this while still maintaining a strong no-nonsense personality. She portrayed a woman that can be an axe-grinder, and cutely fall in love without compromising her strength. She also is able to grow to learn from her lessons and change only what needs changing.
For me, this is the second best drama I've ever watched and I'm a harsh critic. I'd highly recommend it.
Was this review helpful to you?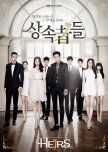 The Heirs
181 people found this review helpful
Oh, this show. It was some type of addictive drug with terrible side effects. I always hated it, I never loved it, but I couldn't let it go for anything. I've learned a lesson, though. I won't fall for this cruel and mean trick ever again. Next time they stuff a show to the gills with so many extremely attractive faces, I'll know what's up. I'll know it's deceitful lure tactic and to stay away.
What started off as just your normal cliche' filled K-drama, appeared to be a pretty decent story. It seemed it could possibly surprise you a bit, and then you set yourself up with great expectations. Then, out of nowhere, the storyline starts to fall apart at the seams. It's like the writer wrote themselves into a corner just after the first five episodes. All this talent from actors... wasted on pathetic dialogue and pointless scenes. But worst of all, it went from just your usual amount of cliches to being riddled with cliches. Could they possibly get anymore in? Was there a contest for Drama With Most Cliches happening somewhere????
You remember in Dragonball Z how there would be almost like 5 minutes of the characters doing nothing but standing around staring at one another? Yea, that sucks. You know how 1 song plays on the radio 7 times in one day? Yea, but imagine that 1 song playing 7 times within just an hour... every... episode. A horrible, horrible song. No wait, a horrible, horrible chorus of a song THAT DOESN'T EVEN MAKE SENSE. A chorus of a song that will haunt you in your dreams and make you want to punch your computer screen as soon at you hear its impending arrival. Love cannot be the "moment" of anything!!! It's an emotion, damn you!
Something strange happened, though, and it's that I came to completely root for the bad character. This had nothing to do with how the story went, but with how well Kim Woo Bin played his character. If there would be any reason I'd have to recommend to you, dear reader, to watch this, It would be him. The chemistry between the two main characters was non-existent, and Park Shin Hye proved herself (at least to me) to have been a very poor casting selection for the role as she was dull and brought nothing to it. Lee Min Ho seemed to do much better in scenes with every other cast member besides her. Actually, most of the other actors showed fairly good effort in trying to work with what they were given. However, none of it can quite come together for the supporting roles if the main ones are so bad off.
Outside of Kim Woo Bin, other unexpected thefts of the spotlight for this show were: Krystal Jung as Lee Bo Na; the wonderful dynamics between Kim Sung Ryung as Han Ki Ae and Kim Mi Kyung as Park Hui Nam; and Choi Jin Hyuk as the crown bearer Kim Won.
If you decide to watch this, go in with no expectations at all and understanding it will be hard to quit even if you find yourself hating it. It is, indeed, an addictive drug with bad side effects. You've been warned
Was this review helpful to you?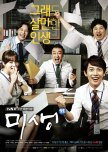 Perfection. Step your game all the way up, drama world, because Misaeng has just elevated the bar. No gimmicks. No sticky sweet cliches. No action (well, just a tad). And yes, no romance. Yet... this drama blew my mind. It's the layered cake that needs no frosting.
This show has touched in me in such a profound way. How such a mundane story could make me experience a range of emotions each episode is a magical feat. As the director said, it was "realer than real." The memories I revisited from my past; battles and victories. My own inner struggles I've had to overcome, some I'm still working on. You see how you can get caught up in feeling like you're just living to work and die. However, this show reminds you that what matters is all the in-betweens that make up your life. Those small wins, jokes shared with people who understand you, that feeling you get when you knock one out the park, and more. So many aspects of the show are relatable and almost tangible.
I must admit that I was surprised by a couple of the actors. Im Shi Wan, I had only seen in the little bit of Triangle that I watched and I felt he was a mediocre actor, as was the drama overall. In Misaeng, he's really at the epicenter of the explosion that happened within my mind regarding this show. He absorbs the character Jang Geu Rae like a sponge. As does Lee Sung Min with the character Oh Sang Shik. I'd go back and forth between adoration and frustration toward him, just like you do with people in real life. You could feel him working out conflicts, sense when he was hiding something, and empathize with him making tough decisions. I saw Lee Sung Min in the show Pasta as a goofy restaurant manager and never would've guessed he was capable of manifesting that much depth. It goes to show that material and direction really do make a difference.
I had never seen Lee Kyeong Yeong in anything before, but I just knew his performance was probably the best he's ever done. The character Director Choi was someone you felt you should really dislike, but had a hard time doing so. Lee Kyeong Yeong didn't make him too cool, as he would have seemed cocky. He didn't make him sinister, either, even though we knew he was teeming with ulterior motives. He was a quiet enemy you respected, but still hoped would get their come-uppance at some point.
There's so much more to so many other characters. Even though there were discernible main roles, the supporting roles and minor roles at times seemed like main ones. You cared about everyone to some degree. Just like in a typical workplace. If something were to happen to the woman who sat on the other side of the cubicle wall to Geu Rae, despite her rarely ever saying a word, you'd care. You see her every episode. You know she has a story, you just haven't heard it yet. The show is that engaging.
Misaeng is a truly remarkable series that I'm thankful for being able to have watched. Exceptional writing, casting, acting, screenplay, and overall quality. Best of all, I feel I was able to gain quite a bit from the lessons that were shared.
Was this review helpful to you?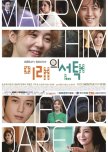 Watch this if you dare, is more like it. Three words: Time machine, seriously? If you dare to watch, you'll know right away what I'm talking about.
I would waver back and forth on whether or not I liked this. I can admit I was definitely intrigued by the synopsis; I'm a sucker for stuff like this even though I'm often times disappointed. Dramaland is filled with nonsensical things, and this one was no exeption. The sad part is how hard they tried to make it come off as believable when it was plain-as-day nonsensical. To the point where seemingly mundane things are hilarious. Where does she store all those different clothes she wears when she has only one bag???
With the usual love triangle, you end up rooting for the main love interest to end up with of their suitors. There usually is some conflict between which one is the better choice, but this time, it was very clear cut as to which one was better. What the writers did with all that was just terrible and sloppy towards the end. Rather than fleshing it out in a way that followed how they lead up to the peak, things fell flat and listless. Afterward, it just seemed as if they were rushing to tie up loose ends.
I say, if there's an actor in here that you really like, give it a watch. No one gives a disappointing performance. But if you were going to watch this for the story, don't get your hopes up.
Was this review helpful to you?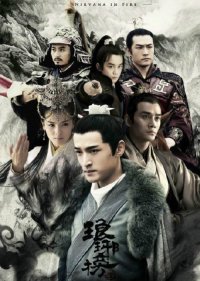 I initially attempted to start this series with my Mother on Christmas night. The immediate violence turned us off and the show got turned off only a few minutes into the first episode. Something about it still kept floating about in my mind, so I figured I'd brave the violence and try another go alone a few days later. A great decision-maker I am. I almost missed out on a fantastic show that will make my eyes shimmer whenever I speak of it for years to come.
There's nothing I didn't like. I wanted to dislike the abrupt way the episodes end, sometimes mid-conversation, just fading to the OTS out of nowhere. But after 5 episodes, I started to understand the concept and appreciate it in relation to the were presenting the story. It's like one continuous movie that doesn't lose the flow or momentum despite the episode ending. Each episidoe ending is merely a slice in the whole rather than a distinct sub-portion. It gave me the feeling of placing a bookmark in a book where I'm ready to end, then picking it right back up where I left off. It's unique and refreshing.
I wanted to hate the villains, but I couldn't. While I deeply felt they were evil, I couldn't help but have some pity for them. I wanted to dislike the other-wordly feel of the ambush flashbacks, but it gave merit to the intense emotions surrounding the event. I reeeeeeally wanted to dislike the intro, but soon found myself mesmerized by it and failing to skip it. For the first time ever in dramaland, I couldn't dislike a thing.
The sets were gorgeous. The costumes were splendid, especially the headdresses. The cinematography kept you engaged and evoked even more emotion. The actors were stellar. It will be hard for me see anyone of them as anybody else other than their characters here. All of them owned their roles.
My review is vague because I feel you should go into this one fresh and gradually be dazzled. It's a beautiful series that will captivate you and redefine "friendship" for you.
Was this review helpful to you?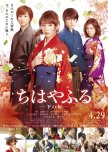 They translated this anime into a live action so exquisitely. I am beyond impressed. I thought the only way competitive Karuta was interesting was because they depicted in through animation. I was so wrong. I was just as thrilled as I was with the anime... maybe even more so. To see actual humans move that fast and with such precision was amazing. I was on the edge or my seat and cheering along just like I did with the anime.
The cast is perfect. Absolutely perfect. They all embody the characters from the anime so well. It's truly as if you get to see them come to life. Especially the actresses for Chihaya and Kana. I think those two could have been easily overdone, but they straight up nailed it.
The beauty, the poetry, the camaraderie, the magic, the feels... this film really captured it all and then some. I still had my chills after the end and tears forming. I'm very much looking forward to watching part 2. But most of all, it has me having a hard time being patient for the next season of the anime.
Was this review helpful to you?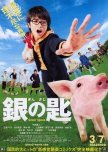 This was just a hot mess. It's like someone dumped a Silver Spoon puzzle on the floor and put random pieces together leaving out 60% of the pieces.
The storyline has no rhyme or reason other than just to be there, and has the nerve to move at the speed of light. I just know anyone who had never watched the anime/read the manga, was probably very confused. They are first introducing themselves in class, then are close buddies within 3 minutes by the next scene. Huh? No character, nor story, development at all. I even had a hard time trying to figure out which episode they were pulling from the whole time. Sequence and continuity? Guess that didn't matter, either. "Hmmn, I'll just jam these two pieces together whether they fit or not! Ha ha ha ha ha... "
There's no making up for the hodgepodge storyline, either. The person I thought would be casted the worst was Inada Tamako, since I thought her appearance could only exist in cartoon form. Turns out she was the only good casting there was. The actress fits her perfectly in appearance and portrayal, which is a remarkable feat. I don't know what happened with the rest. Mikage is a goof troop that isn't reserved which makes her some other random character that didn't exist, but just has her name. The charm, rural eloquence, and mystique is completely missing from her. Ichiro is a jovial guy that pokes fun at his friends... how about NO. Completely opposite of the actual character. Mayumi (cheese fanatic) is completely indistinguishable. I'm sure some girl said she was her, but I can't tell who that was, even after rewinding.
The worst of the worst? Hachiken. Once I made sure I was, indeed, watching the correct film, I had to wonder if the people who made this movie watched the correct anime. Hachiken had been rendered unattractive, assertive, forward in regards to Mikage, and seems to have no lessons needed to learn. "Gin no Saji" movie creators... go home, you're drunk. They took the setting and the characters, then created something entirely different. Something that is entirely a mess that is hot.
I really didn't have high hopes for this live action, however, I didn't think it would be this terrible. I thought the "xxxHolic" live version was the worst I had seen (they messed that story up so bad). But this, hands down, far surpasses that. I say don't waste your time, or critical thinking skills, on this travesty.
Was this review helpful to you?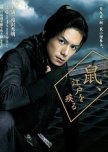 Don't be surprised if you have a hard time finding the last two episodes. I think a bunch of sites just dropped adding the episodes after a while. I can understand why.
Here's one of those dramas where it's really a matter of life and death that a person's real identity stay a secret. But, as usual, you can't tell from how that character acts. For this drama, I felt like the main actor just wanted all the face-time they could get, which ruined things. If the drama is based on that secrecy, and the secrecy is treated like it's not really all that big of a deal, then you lose what drew people in to watch it in the first place.
Additionally, none of the characters stood out of this episodic drama --not even the main one. It's like the whole show itself is a filler for something else. Entertaining enough, but not captivating. It's not bad, nor is it good. It's just... there.
You know that genre of music called "easy-listening". If there were a comparable genre like that for j-dramas, this would fit the bill.
Was this review helpful to you?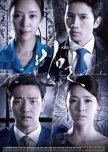 Secret
16 people found this review helpful
Do you like your drama to keep you sobbing? Episode after episode? Even when you swear to yourself there's just NO WAY you're going to shed any tears this time; you can make it through that hour. Do you like your drama to have as many twists and turns as a couple dancing the tango? How about heart-aching romance? Ahh, dear reader, then you're in luck.
If all of the above sounds like the recipe for a drama befitting to your tastes, then go ahead, click "add" and set it to "currently watching". I will claim no responsibility in the time it will rob from the next 3-4 days of your life. However, you will thank me.
This melodrama, no no, melo- makes it sound too laid back. This MEGAdrama will hold you. Yea, sure, it has the typical Chaebol-poor girl theme. And I must admit, I found Lee Duk Hwa playing the Chaebol dad quite hilarious when I first accepted that was his role in this show. However, as much as it is typical, it is different. There's so much that is unexpected in the story that you can't help but be a prisoner to it; NEEDING to know what will happen next at the end of every episode. Knowing you have all the episodes right in front of you and trying to show restraint. Say goodbye to those 3-4 days. Apologize to your employer and friends ahead of time.
The story is non-stop drama. Even when it's moving slow, it's moving slow dramatically. In the beginning, you'll be angry. You'll want to drop it at least 5 times. You'll hope and be let down repeatedly. But at some point, all your angst will be rewarded. Trust me, it will. Remember this... it will. The elation you will feel when that point comes will be unmatched. Hang in there.
Bae Su Bin was good in his role, while Lee Da Hee fell flat, in my opinion. The two that make this story riveting are Ji Sung, and especially Hwang Jung Eum. They made it feel real and overwhelming, as if it was truly happening to someone somewhere. Very well matched actors for the main roles, indeed.
I believe this has been the first drama that I ended feeling satisfied. I certainly wouldn't have ever thought that could happen when I started it, but it surprised me along the ride in a way that sets it apart from other dramas. Get your tissues ready, clear out your schedule, and remember... your angst WILL be rewarded.
Was this review helpful to you?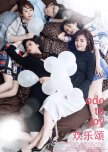 As I saw another commentor say, it's not even like they are acting.
I knew I was watching a show, but these women were so incredibly natural in their roles I never was looking at them as actor's portraying a character. Especially the two youngest ones. I looked them and man are those two good actresses. Total transformation.
This was great. We know the world round there is an issue with men being valued over women to a very high degree. But it has been a long-time thing in China. This drama was addressing along with so many other things. They cast it well and wrote it well. It was not hard at all to discern between the characters. They were all well fleshed out. You could relate to some tie some back to people you've dealt with in your life. There were natural ups and downs just like we experience in life.
I can say I did a lot of involuntary crying on this one. I also laughed a lot, and got angry. I was frustrated and confused. I seriously feel like I know 5 additional people now. I can predict how they'll possibly respond or actions they make take. Such sorcery in writing.
This is not your typical Chinese drama. It's definitely different and deserves all the praise for telling a great story while tackling important issues.
Was this review helpful to you?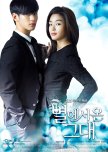 As alien dramas go, this was well done. I can say that there was never a point where I felt that part of the story was goofy at all, which is extremely surprising. I had watched the J-drama "Starman" last year and had completely written this off as anything I would waste my time on because of that particular drama. However, a friend convinced me to try this out despite my skepticism.
As far as quality, the special effects lent heavily to the lack of 'goofy-ness' one might expect with this type of storyline. I was thoroughly impressed from the first episode with the high quality of effects for a television production. It helps that Kim Soo Hyun was perfectly cast for this role. He made it all seem believable.
My final thoughts after it was over was that it was entertaining. As it got closer to the end, I didn't really care as to who was able to be with who. Who stayed, who left. I would have been content with any outcome. It was the beginning with the historical part that captured me and held me with the show. Now, THAT was so well done that I started watching historical dramas. Once that part was over, though, I was just watching it to see what happened. If there was anything that brought me joy, it was being done with the Cheon Sung Yi character. Don't get me wrong, I think the actor did a good job of portraying the character, it's just the character I don't care for.
For what it was, it was good and I recommend anyone interested in a mix of romance sans crazy Chaebol Mother, and the paranormal, should give it a try.
Was this review helpful to you?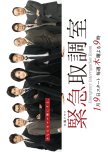 What a waste of money and time. I think I kept hoping it would surprise me at some point, but the only surprise I received was how horrible the last episode was.
Amami Yuki is an over-actor. It's painful to watch at times. Even when interacting with the kids, just too extra. In one episode, I truly felt like someone was going to hit her with a harisen and there be two drum beats. I just couldn't take her seriously. I really wanted to because I love strong female leads.
Each case played out pretty much the same way. The formula was redundant; just different suspects and a different conflict. The story overall is very weak.
At first, I said this was one of those shows you watch when you're waiting on your other shows to update, but I take it back now. This is lower than filler shows. It's just a waste of time.
Was this review helpful to you?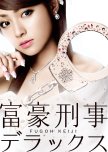 This being the second season of Fugoh Keiji, I already knew what to expect as far as kitschy plot lines and goofiness. It delivered on that front. However, I also was expecting things to evolve from the first season. That, it definitely did not do.
It seemed like the people behind this show caught a lucky break getting a second season and didn't quite know what to do. They just added on more fluff to what was already fluffed enough. In the first season, the meals Miwako and her Grandfather would have together were humorous because of how ridiculous they were in extravagance and formality for just two people. This season, it was overkill and made you only hope someone was enjoying all that food and it wasn't going to waste.
What you might have liked most about the first season was Miwako's contradicting cleverness and stupidity. I feel like this is what could have evolved the most, but it was the same ol' dried out routine. Nothing new, nothing even kicked up a notch. Biggest disappointment. I kept waiting for it each episode I watched, and it never showed up. The cases don't get better, either. We already know she's going to suggest solving everything in an overblown fashion with her money, but that becomes the focal point of the episode and takes away from any really difficulty in figuring out things. All the answers come so easy. I know who the culprit is already in the first quarter of the episode. In the first season, at least she actually was solving cases that required some real deciphering of clues.
The worst part was that the last two episode were exactly the same scenario as episodes from the first season, just swapped out characters and changed the situations a little. I kept saying to the screen, "You gotta be kidding me!!!!" Now, that's just sheer laziness and/or lack of creativity. We've run out of ideas, so let's use the same ones we've used already. Like no one would notice with how blatant it was. I havie a saying that applies here, "You must really think me a fool to make your lies so transparent."
If you're in this just to see all the luxury and how much junk Miwako can fit on her nails, then give it your 10 hours. If not, I say don't waste your time.
Was this review helpful to you?