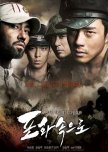 "The courage of few made all the difference."
I finally got around to watching 71: Into the Fire. I think it took me this long,
because I am not much of a war movie kind of girl. I think the only war movie I actually like is Platoon which is set in the Vietnam war, but the others sort of bore me a little. But I decided to watch this, since a lot of people asked me to watch it and it has my ulitimate bias, Choi Seunghyun (T.O.P) in it. So I had to give it a try, since I have heard he is a great actor. (I havent seen IRIS)
Man am I glad I watched this movie. It wasnt the typical war movie, where there is a whole lot of strategy and stuff going on. I find that war movies bore me because there really isnt much emotion put into them, just a lot of fighting, with a tad bit of character emotion in it, and that really bores me, because we don't get to know the characters' back stories and all that important stuff that makes us realize these characters are human, and not just fighting machines. In this movie though, we had a lot of emotion. This is more of a sentimental movie, with a lot of focus on the characters, with the war built around that, and I think that's why I loved this movie so much. We got to see a lot of the student soldiers, and their personalities, and got to know them, so we of course are more attached to them, and if they die, well that breaks our heart.
There is a lot of violence and blood in this movie, but of course it is a war film after all, so if that turns you away from it , I completely understand. And there is not a romance line, which obviously a lot of movies have and everyone wants, but to me love lines are not needed, so once again that may turn you from this movie. But I hope it doesnt, because all of those things are so insignificant , because this movie has heart. This movie is a "coming of age" movie, I have no other way to describe it, where boys become men, in a very sad kind of way. They may start out as students/immature little boys, but by the time this movie is over, you will see them as men who are willing to die for their country, and that is pretty great to me. You get to see many characters dealing with things, and scenes of extras having going through a hard time, which makes it even better, because even though they are not the "important" characters in this film, they still play a person going through this, and we get to see the scared/sad side of them too, and see how they become heroes, or not and I liked that about the movie.
The acting in this movie was on point. The actors, all of them, brought a lot of emotion and personality to their characters, even those who are not the main focus. Each person stands out on their own, and that made it great. Choi Seunghyun (T.O.P) did a great job with his character. He brought the emotional/scared side of his character out perfectly, while trying to be a good leader. I think that is pretty darn good if you ask me, since he isnt that experienced of an actor. I have to say Kwon Sang Woo did a good job as well. This is the first time I have ever seen him in anything, and he didnt disappoint me with his acting skills either. He played that character that you hate, but yet have to love. Though his character may be annoying, he had a lot of soul & heart, and Kwon Sang Woo showed that. Cha Seung Won also did a fantastic job at playing a North Korean commander. I have only seen him in one other thing, and I was impressed with is acting in that, and he yet again showed me how talented he is in this as well.
The cinematography was absolutely beautiful in this movie. I mean its a war movie, so I really didnt expect much in the artistic shooting side, but I was pleasantly surprised with the soft filter, the lighting, and the way that the slow motion and cut scenes were used, and that made it even more interesting to watch. The music complemented the movie, who doesnt love a nice orchestra piece? It made it even more heartfelt and some what intense as well.
Over all, I found this to be an outstanding film, and I can see why there are so many people who enjoy it. I must say though, you may not think you will cry, but you better have a couple boxes of tissues ready just in case. I know I cried a lot, towards the end, it struck my heart and ripped it out. So if you are looking for a nice movie, that may or may not be in your usual comfort zone, I think you should check this out. Don't think of it as just a war film, because it is so much more than that. You will really appreciate it, and plus it's based on a true story, which makes it even more interesting/heartbreaking. So give it a try, I don't think you will be disappointed. There are many aspects of this movie that I think a lot of people, who like different genres of films, would really appreciate.
Was this review helpful to you?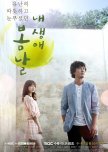 "If there's a chance that I'll be reborn, I'll make sure I"ll be healthy in my next life and I will love you much more and much longer than I did in this life. Then I'll be the one who'll protect you."
Finally got around to watching dramas again. Real life is so demanding sometimes, however I'm so pleased that I chose to continue and finish this drama. I had watched a few episodes while it was airing but like I said real life had gotten in my way and I wasn't able to finish it till now. If you have read my reviews before, you know that I'm a huge melodrama fan, and though this isn't strictly a melodrama..it had all the aspects I love about melodramatic dramas. I found myself crying in almost every episodes, and I love that. I love the fact that the writing in this drama actually made me care about the characters, all of them, and worry about what would happen in the end. I must say though, that I was a little worried about watching this drama in the first place. It seems I'm always a little cautious about drama with idols in them. I had never watched any other dramas where SNSD's Sooyoung was the main female, so I was a little hesitant to say the least, since many of the SNSD girls have kind of disappointed me in their dramas.
Cellular Memory, the thought that maybe the organs donated by people may retain the memories and feelings of those who have passed, will be passed on to those who receive the transplant is a really interesting concept. I am no stranger to this, and have seen many movies, and read up on the subject. It is an interesting theory, and it depends on who you ask when they come to believe this. A drama set somewhat around this premise was something that really drew me to it. However, the drama is more about love, life, and death, and how donating can change a person's life since it was stated in this drama that Korea has one of the lowest percentages of donors in the world. Though the drama starts with the nation of Cellular Memory and some hints of medical, we do stray away from those theories and medical related content for most of the drama, in my opinion. This drama leans way towards the romance aspect of its genre and there isn't anything wrong with that. Romance between large age gaps, can sometimes be a complicated thing to film, and show especially since Sooyoung is a idol, but I thought they did it justice. They didn't nee to me physical to show the love and emotions they had for each other, and it showed how they were connected on a much deeper level than just that, and I think it worked out so well for this drama.
I thought the acting in this drama was so good. I really appreciated the cast in this drama. They gave it their all, for the level they were up to acting wise, and I never thought to myself that they seemed awkward or out of place in the drama, which can happen from time to time in many dramas (even those that are good). Kam Woo Sung did a great job as the leading male, he was charming and he played the character well. I could see why someone would fall in love with him, his rustic charms came through perfectly in his portrayal of the character and he seemed realistic, and not fake and that could come from both his acting skills and the writing. Sooyoung surprised me a lot in this drama. I didn't know how I would feel about her, but I think she fit the role perfectly. Is her acting mind-blowing, no, but she did the role justice and that's all I can really ask of her for right now. She hasn't been the MAIN in a drama that many times, and I think she did a great job for the character she was portraying. It was great to see Lee Jun Hyuk again, though he is second leading male and that makes me sad. I want him to be leading male so bad, because I think he is such a great actor and deserves it. I haven't seen him in a drama where he was, so that kind of bothers me..not saying I have seen all his work..but from what I have seen he does a really good job and this drama is no exception. Though many people may not be on board with his actions, as a character, I think he had good intentions and he does actually care for Bom Yi..maybe not in a romantic way per-say but he does care for her. I thought he put on rather great emotional scene and he made me feel for him. I thought he fit perfectly in this role and I love seeing him in dramas. I may be a little bit of a fangirl..forgive me. I would love to talk more about the cast, however this review is getting a little long, but I thought the cast was amazing. They had some really talented actors and actresses in this drama that spans many ages and I enjoyed them all!
Overall I thought this drama was great. It really hit my heartstrings hard and tried to pull me apart. The OST and cinematography in this drama was beautiful and helped elevate the great writing and acting in this drama as well. The ending however, is up for debate on what actually happens. It is an open-ending and I know many people do not like that, however I do enjoy them. It is up to you to maybe put the pieces together and figure out what really happens in the end. However the answer is not set in stone, and many people like to point in a certain direction and say yes THIS IS what happened however, unless the write comes out and says "well this is actually what happened" I think its fair to say that you may interpret it however you want, just be aware that the ending may not satisfy everyone, though I was very much okay with it. I think this drama was beautiful and it had me in tears through most of it. If you enjoy romances, which this is such a sweet one, and melodrama (which are my life) I think you would most likely enjoy this drama. It may not be an outstanding melodramatic drama, no, but it gets the job done and I cant fault it for that because it did take me on a emotional journey and I will definitely remember it for that.
Was this review helpful to you?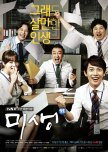 "According to the rules of the game, everything has to move forward… even if hell is at the end."
This has to be one of the most enjoyable and emotional experience with a drama I have had in 2014. I had been so excited to watch this drama, since the day it came out..but knowing me and the stupid life I live, I didn't have the time or the effort to watch it as it aired, but sometimes watching a drama when it's over is the best. I got to watch as far as I wanted, as long as I wanted, and when I wanted and that is always a pretty great deal. It took me so long to finish this drama, not because of the drama itself, but the Holidays…I finished 16 episodes in 2 days then Christmas and family things came up, but now that I'm done with it…I feel sad. This drama was such an amazing roller coaster ride of emotions, every single episode had me in tears.
You may think watching a drama about people working in a office building would be boring, but it was far from it. I had some of the most suspenseful and nail biting feelings from this drama, than I have had in some of the action/mystery dramas I have watched. I have had more emotional connections to characters than I can say I have with any other character in 2014 thus far, and that is saying a lot since there have been a lot of dramas that I have been emotionally invested in. But the writing of these character got me, because they are normal people trying to live their lives and not sink, I just felt like I understood the main character so well, since I'm pretty much going through what he is, and we are around the same age. I understand how he feels like he has wasted his life, and I just had such a strong connection to him, and wanted him to succeed no matter what. However, this drama is for the most part, extremely realistic and sometimes we can't always be winner, and things don't always turn out how we plan and I really like that about this drama. It shows us how life really is, and that it's not just always sunshine and roses, and that even though our main character is down in the dumps and isn't living this best life, just because it's a drama doesn't mean he is going to suddenly become the coolest kid on the block or live a fabulous life like all these other dramas out there. Its realistic, we cant always turn into Cinderella, because that's just not life.
They gave each character so much depth and personality that it was hard not to root for them, even when at times you may of wanted to slap them across the face. Some people never change, and didn't have much character development as a person, but that too is also like life…sometimes being an asshole, you stay that way forever (even if you get what you deserve), however many characters did develop wonderfully. It was amazing to see our four little new employees develop so well, and to see how they changed from immature to more mature, or to more understanding and more intellectual. I really enjoyed that.
The acting in this drama was just off the charts. I really enjoyed everyone's performances, and I wish I could talk about every single character, however I can't because this review has already become extremely long. Siwan did an amazing job, and I didn't expect any less from him. Coming off his great performance in another one of my favorite dramas of 2014, Triangle, it was good to see him in a staring role. He did such a good job as our main character Geu Rae, that I was really in awe. I hope that in time he will be placed in more and more dramas because he is such a good actor. He is one of those idols, I don't even consider idol actors anymore, he does such a good job. He is in the category of just plain actor, no idol attached, because he can out act many professional already and with time and more experience I can just see him going far in the acting business. Lee Sung Min never disappoints, it was great to see him in this drama. I haven't seen him in anything since Golden Time, where he shined so brightly, and this year he did it again for me. He is such a great actor, I truly have no words for him. He played his character so well, and it made you feel so many emotions and even without having to shed tears you could tell how emotionally invested he was in scenes. He really out did himself, and I praise him to heaven and back for that. Kang So Ra did a great job well, coming off of Doctor Stranger which was a pretty weak drama in my opinion, she shined in this. Her character was inspirational and she played it so well, I really loved everything about her and its hard for me to say that because at times many female actresses dont live up to my expectations or to their male co-stars but she really did shine brightly!
I'm going to be honest, this is the first time I've seen Kan Han Neul in a drama where he can shine, the only other drama he has been in that I've actually half enjoyed was Monstar, all the others were dramas where I couldn't even focus on him or care to because of how terrible they were. It's about time he got a role in a drama that had amazing writing, because he shined as well. He showed how good of an actor he is, and how he doesn't need to be in those fluffy over the top cheesy romance dramas because he can be a serious actor, he can act his butt of and I would really like to see him in an extremely well written melodrama because I think he would do a fantastic job. This was Byun Yo Han's first drama, and boy did he do a fantastic job, lord I cant take it! I am super impressed by him and I will be putting him on my list of must watch as he grows list such as my babies from White Christmas (seeing how amazing most of them turned out and how well they are doing) so I'm really excited to see him in more things! I think he will do well, and he played such a lovable character, that grew on you when you weren't so sure about him, and he played it off well. I think that he has a real career in the drama industry ahead of him and I'm eager to see what 2015 hold for him! And lastly Kim Dare Myung, this was also his first drama, though he has been in many movies (and Byung Yo Han has been in movies as well) he really did a fantastic job in this drama as well. I really enjoyed his character and he had some the best parts as well, and I really want to see him in more..I was disappointed to learn this was the only drama he was in. I think from how well this drama did that both him and Byun Yo Han will be seeing more dramas in their near future and I am really excited to see them!
Overall this drama was amazing, I'm just going to put that out there. From start to finish I found myself entertained and emotionally invested in the story and characters. The OST and the cinematography were also on point and it was great to see so much character development throughout this drama, not only from our main cast but also side characters as well, and though there was technically no love lines in this drama..it really didn't matter. I was happy there was no romance, because most likely it would have taken away from the impact that this drama has. This drama, about the lives of ordinary people and how they deal with it, was one of the best dramas of 2014, and is now one of my favorite dramas of all time. I couldn't recommend this drama enough if you payed because this is just a drama that you need to sit down and watch because it is worth all 20 episodes, because this drama has it all..it has a beautifully written script, amazing music, beautiful camera work and an outstanding/amazing/brilliant cast…I can't recommend it enough!
Was this review helpful to you?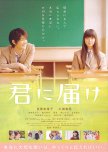 Do you remember those times when you couldn't really figure out yourself, let alone those around you? Those awkward moments as a teenager, discovering yourself, who you want to be, and trying to figure out the people are around you? I sure do. Some of you may be going through this now. The awkward life as a teenager, first love, fitting in, and blossoming into a person. Kimi Ni Todoke displays this perfectly. I have seen the anime, and the movie (just rewatched it) and it probably one of my all-time favorite live action movies, and Asian movies of all time. Kimi Ni Todoke is also my all-time favorite anime as well, and I couldn't wait to write this review on its Live Action counterpart. This movie is one of those where you will get emotionally over whelmed by what is going on. It's not because it is sad, but because of how happy you are, and how much you can relate to it. To having good friends, to figuring out yourself, and the strange feelings of first love. I must say, it is also one of the most accurate live actions that I have watched as well, though it isn't 100% accurate with the manga or anime, but that is to be expected, I mean you cannot take a long series and break it down into a movie length and expect to have all the great details in it. Things must be changed, and things have to be erased in order to make the movie the proper length. But this doesn't lose the character of the anime or manga. I found myself remembering the scenes from the anime, as they correlated with the movie, which is a big plus. Kimi Ni Todoke has such a simple plot, and yet brings such depth into it. The characters are also as deep, which is obviously why people can connect to them and have emotions towards them. The actors and actresses that play these characters also do a good job portraying their animated counterparts. They actually brought to life the characters, and didn't necessarily loose the genuine characteristics of the characters of the anime, the reason why we love them.
For those who would be interested in such a movie, I think you all come in many different styles and backgrounds. I think it would be easy for anyone to relate to these characters, because we have all in some way went through the same situations, whether in middle school, high school, college, or even after that. We all go through these strange feelings of feeling open towards people, falling in love, and not quite understanding ourselves and our feelings. This makes this movie very compatible with everyone, boy, girl, young or old. I also think, in my opinion, that this would be a great starter movie. A starter movie, as in, a movie to show someone or yourself to watch, if you have never watched Asian movies, and need to find something that you would like. This movie would help you understand the Japanese and well…Asian concept of love, and friendship, and help you be able to understand other movies, where these subtle but confusing (if you don't understand the culture) situations and acts that happen in most Asian movies and dramas (romantic, school, friendship). Over all, like I said, this movie is amazing, made me cry, and laugh, and was very accurate to the original source (as good as it can be), and I recommend it to everyone, because in my opinion, everyone can relate to it.
Was this review helpful to you?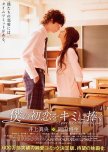 "During the restricted time we had, we loved each other enough as much as a lifetime"
Another Japanese movie that will touch your heart and soul. Though we have seen this sort of plot before, something about love and a time limit on life, or love and someone dying or going to dye, never seems to get old in my book. There is something about the power of love and those brave enough to go ahead with it, even when they know there wont be a happy ending, that makes me a little emotional and well, inspired. The saying that love concerns all, comes to mind when I see something like this and it truly touches my heart.
Can I just say, that you will need a box of tissues for this movie. Even in a short amount of time, there will be tears flowing down your face like no other, well that is if you have a heart, or I may just be over emotional, but I like to think the first. This movie had me bawling in the first 12 minutes, which is pretty much a record for any type of movie or drama…so props for that. A movie or drama that can make me cry and feel deep emotions, is always a plus for me, because I am the type of girl who loves a good sob fest.
The acting in this drama was good. I mean, I don't think there was really anything lacking. The characters were realistic enough, in their body language and dialogue, so it didn't take away from the viewing experience. With overly emotional/sad movies or dramas, we sometimes see actors and actresses over acting, and sometimes under acting, but I think in this we had a nice medium. Inoue Mao did a good job at playing the role of a woman/girl who is deeply in love with someone, and doesn't care about their time limit, and trying to make every moment count. She acted head strong, and had a tough yet emotional role, that I think she fit well. Okada Masaki did a good job as well, playing our main role, and this being the first time seeing him in anything, I have to say I want to go and see more of him, because for some reason, he drew me in, with his personality that shinned through his character.
The music and cinematography was good in this drama, and made it even more enjoyable. The story may be an old one, but each time its told, it had a different twist, and this is no exception. I thoroughly enjoyed this movie, and recommend it to those who are looking for something that can touch their hearts, and make you cry. I know there are other people out there who like that as well. So over all, I enjoyed this movie and think that it would also make a nice movie as well. But maybe following the Manga (which I haven't read, but heard had a different ending) or following this storyline as well, either way I think it would make for a truly cry worthy drama.
Was this review helpful to you?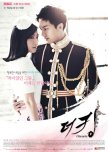 I just finished King 2 Hearts, and all I can say is wow. Wow oh wow oh wow. I don't even know where to begin to discuss my opinion on this drama, but I must do so, right? The plot of a KING in South Korea got my interest in it, in the beginning. Being a sucker, for GOONG, the idea of seeing it again, in a different light, caught my interested, and then throw in the mix of south and North Korea coming together, then well, you have a kick ass of a drama. The story isn't one that is fast pace, so brace yourself for that, but that is what makes it good in my opinion. It has a slower speed, for you to catch information, and to actually understand what is going on, which is good right? I would think so. Each episode, will get you hooked, with their killer endings, like I like to call them, cliff hangers, making you want to know what is going to happen next, and that is a good strategy for a drama, making the viewers come back for more, even though it may be frustrating when you are watching currently airing drama.
The characters in this drama, all had their own personalities, and times to shine. They were important factors in the story, and without one, something would have been different. And I like that, that even though they are not MAIN characters, they have a role in the drama, and without them, something different would of happened, and that is just like life. Though someone may not be a main factor in your life, something they do can change the outcome of what is going on in yours, and vice versa. The main female, is kick ass, I just have to say that. Though her accent got on my nerves, this girl can kick some major ass. She isn't playing around, she is for real a solider and even though she may get scared, she can get through it, and kill people right and left, and that is what makes me love her. I may have a girl crush on her! The main male, the prince, he may be immature, but once he gets his head on straight, he is an amazing person, with a good head on his shoulders and knows what to do under pressure, and he never lets people get the best of him. The main couple, adorable, powerful, awesome in themselves is great, but then there is the second couple. The second "leading" male as I call him, he is amazing. I truly loved his personality, and everything about him, I had loved his acting skills since I saw him in WHAT'S UP. The couple that he forms with his special lady, who is also amazing and boy can that woman act, they are pretty much my ONE TRUE PAIRING (OTP), and they are amazing. I will ship them till the day that I die, but you actually have to watch the drama to know who they are and why I ship them, and why YOU too will ship them. Each character will make you feel emotion, from good to bad. There are evil people who make you want to slit their throats, scream, kick, and throw your computer/laptop out the window, and there are characters that make you laugh so hard you cant stand it, there are characters that make you over flow with gooey warm feelings, and then there are characters that combined them all into one, and make you lose control of what you are feeling. That makes this drama extremely good, don't you say? Like I always say, I like dramas with well-rounded characters, character growth, and what not, the story can be dull and boring, but the characters must be good with great personalities, good or evil, and have growth and learn things, or it truly isn't revealing true human characteristics.
I want you to know, that this drama isn't for those looking for a light hearted romance drama, with a dash of politics, I would have to say it's a political drama with a dash of romance, which is fine by me. This is a more mature drama, for an audience that wants to sit through those "boring" parts and gather all the information. Ones who truly want to dive into a drama, and drowned in its information, and actually good a good experience out of it. If you are in it for the hot guys or the hot girls, or the romance, then one you in my opinion are an idiot, and two you are missing out. Skipping around in this drama, will make you lose the story, you wont know what is going on, and you will be one of those lame asses on viki flooding the comments with questions on what is going on, because you decided to skip. So please don't be one of those people, actually watch the drama in whole, and I will have to say you will appreciate it more.
What can I really say about this drama, it was good, had excellent cinematography, music, characters, acting, and story line that keeps you interested, and I have to say its one of the best dramas I have ever seen, it may not be on the tip top of my favorite list, but it is indeed going to be a classic, one that I could watch over and over, and ranks higher then those "classic" high school style dramas, with boy meets girl , girl hates boy blah blah blah and you know where I am going with that. This surpasses that, and shines so much brighter. There is a thousand things I could say about this drama, and name points in it that made me cry tears that could fill an ocean, or ones that made me so angry I thought I might kill a kitten or something, but I want you to watch it. You need to watch it, so you can go through those emotions, and experience the greatness of this drama. Experience it, isn't that what dramas are about? The experience, I don't know about you but I like to feel, be connected with the shows I watch, and this one, I was attached like a leech.
So I recommend this drama to those who are mature enough to watch it. Those who can sit through political things, violence, and not have to see romantic things, to be able to enjoy a good drama. And if you have never watched a drama like that before, go ahead and try it, but promise me that you will sit through it and watch it in its full, okay? Promise!? I hope so, because it truly is kick ass.
Was this review helpful to you?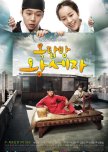 I finished Rootop Prince, finally. I put it off while it was airing because of my life situation, but decided to neglect my studies to watch it, and I am glad I did, though I doubt my professors feel the same. I have to first start by saying, that I was skeptical about watching this, because as you know, I am not into the Historical dramas, and I thought this is what that was going to be. Thank god, I was wrong, it was way more than that, and set in modern time. I loved it.
I loved this drama; I can't even explain how great it was. I mean it had me in tears, laughing my ass off, on the edge of my seat because of the intensity, and made me want to go through the screen at times, and whip some people's asses. All those things combined, make for a great drama, don't you think? Something that can pull on your emotions and make you react to the characters and the situations, and that leave you hungry for more, well at least that is what I think a good drama consists of. I want this review to consists of a couple of things, a breakdown of my thoughts of the plot, my thoughts on the characters, my thoughts on the ending, and my thoughts about some technical bullshit.
Starting with the plot of this drama, I thought it was interesting. Though I may not like historical dramas, this sort of in a way combined modern and historical dramas into one, which I personally have never seen done in an Asian drama. This may be the first? No? Okay. The idea of bringing a crowned prince from another area, into 2012, is an interesting concept on its own, no doubt. But tying that in with reincarnation, murder, mystery, romance, and comedy, well that just puts it all on a whole new level. That was brilliant of the writers, because Historical and Modern Romance dramas are very popular among the Korean audience, and the international audience, some people like both, and some like one of the other, and by combining them together, they broadened their targeted audience, and may of sparked interest in historical dramas for modern romance drama watchers and vice versa. I personally do have an interest in watching a historical drama , thanks to this drama. Marketing, successful!
Now I want to talk a little bit about the characters, and try not to give any juicy details away, well sort of. I just want to say, that though we may hate certain characters because they are evil, you cannot deny the fact that they are good actors and actresses. I mean it takes a very skilled person to pull off such a role, and make an audience hate you to the core. That is some mad skill. The other characters also, the actors and actresses who portrayed them, also were very stunning. They did not let me down with their acting, and could be serious, romantic, funny, and all the things in between, which made them in my eyes, great at their craft. Though I have seen a couple of these people in other dramas, some of them were new to me, like I have never watched a drama with Micky in it, but I do love DBSK and JYJ, so don't get me wrong, I knew who he was, But I had never seen him in a drama, I sort of try to steer away from dramas with Idols in them, because I don't usually like their acting, but there are some who are good, like him. After watching this drama, I want to go to all the MAIN characters (including the evil and posy) and watch some of the dramas they have been in. (Ones I have not already seen). The characters in this drama were witty, and charming, some not so much, and they made you feel emotion, get attached, and feel either bad for them, or feel as though they deserved it, and you actually cared about the outcome of their lives and so on, which to me is a very important factor in watching dramas. You need to be invested in these fantasy characters, or there is no reason to watch one, it just gives for a boring drama, or movie, that you seem to just waste your time with, and with this one, it is the opposite.
Now for a little bit of my thoughts on the ending, I will not give anything away, but I just want to convey the emotions that I felt while watching, well, the last 2 episodes. The last two episodes had me nerves wreck. I mean I was crying like a baby, and was on the edge of my seat trying to know what was going to happen. I was in public, crying, while people stared at me, and I didn't give a single fuck, because you know what? This drama is touching, and shows you the power of good over evil, true love, fait, and karma, and it hit my heart like a tornado and made my emotions swirl around inside me.
Now I have to go over some things with people. I watch my dramas usually on Viki.com, which most people know about. Well for those who don't, viki has dramas from all over the world, and the users sub them for everyone. And while you are watching, you can comment on a scene in the drama, and it will play for everyone to see while they watch it. Sometimes this shit is funny, and sometimes, it can be annoying. People point out the dumbest things, like peoples speech, camera work, and how realistic the drama is. They say how this couldn't happen, or this doesn't make sense, or there is no way that would really happen. Exactly, this would NEVER really happen, because it's a drama. One thing you need to know about Asian dramas, is that they don't usually make sense, and they give unrealistic expectations of love and life, and people need to get it through their little thick heads that we all know that this shit is faker than fuck, and that shit like that would never happen. We understand, and there is no point in pointing it out, because if we only watched dramas that were accurate and realistic, I'm pretty sure 99% of the dramas would not be around or would not be popular because there is never a drama, in my opinion, that is 100% realistic and accurate with things, and that's what we love about them, right? We love the faults and unrealistic expectations they give us, because they make us laugh and feel good, and make us forget the worries in life, and have us sitting around all day watching things that probably never ever happen. It's like this, Asian dramas and most dramas around the world are basically science fiction in a way, shit is never going down like a drama portrays it, and we watch it for the fun of it.
So all in all, this drama was amazing, and has officially become one of my all-time favorite dramas. I think that this drama is for everyone, for those who love modern romance, those who love comedy, those who love historical dramas and even those who watch it for good looking people, because it has it all. The drama, the romance, the laughs, the cries, you will have all of that in this drama and that makes it amazing. So I recommend everyone who loves a well-rounded amazing drama to watch it, because I am 99.99% sure you will not regret it. In fact, you will be excited and happy with your choice, because once you start watching, you can't and won't want to stop.
Was this review helpful to you?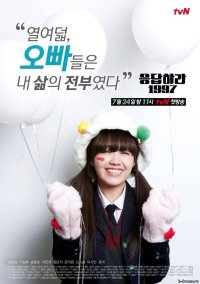 "If the red string of fate really exist,where will mine end?"
Guys, I am not going to lie. I cried, I did't cry because the ending was sad, I cried because…it was so good. That's it, this is deffinently the best drama of 2012. I don't know how you can top this. Like seriously, my heart goes to this drama, it might actually become my favorite drama of all time.
A teenage drama done right. I mean there were no flaws in this drama, and if you find one, your searching way too hard there buddy. Because this drama was pure and innocent to its youth that it portrayed. Though I was only 6 when this drama was taking place (for the most part), my teenage years arent that far behind me, and I can sort of connect my youth to this drama. I am not an old woman, but I am becoming an adult as each day goes by, and watching this drama, I could remember all the things that went down when I was a teenager. There were scenes that I could really relate to, and that is what makes this drama so amazing. They captures life in is most raw true form.The characters in this drama, they didnt even seem a bit fake to me, they had amazing personalities that are oh so true to real personalities. They werent all these cookie cutter people that we see in dramas now a days. Not the omg so perfect type or the oh so ever bad type, they were in the middle ground, being true people with true emotions and feelings, going through real life situation. And I stand in applauded the writer or writers of this drama, for getting human life and teenage romance and drama so perfectly.
The characters in this drama were probably the most realistic characters I have seen in a long time. They all had their own personalities that shinned, even if they werent always the center of attention. You never really knew what they were going to do, it wasnt as predictable as some characters in dramas now a day. In dramas now a days you can tell if someone is going to be this huge bitch, and you already expect things to go down, but with this, you never knew how they were going to react or what they were going to do and that made it so realistic. And even if you knew they were going to fail at something, you would still root for them, because they had this charisma about them, that showed that they were going to give it their all, most of the time.
There is a lot of stuff I want to say about this drama, but I don't want to give it all away so I wont go in much detail because this is a drama that you actually need to watch. I loved the format of this drama as well, going from 1997 to the present, and so forth, it really kept the mystery to this drama. And it frustrated you when it was in the present and it would give you clues to who ended up with who and what happened to make someone this way and what not, but then would totally confuse you the next minute when they switched to 1997 or the early times. But then somehow they would show you you a scene that for example marked a couple, and it would flash to the present to show that outcome. I also loved how each part of the drama complimented the other part, if someone was saying a story about something that happened to them, it wouldnt not just be a time filler, there is actually a connection between that story, and a story of one of those characters or more , and it would show you that. It was perfect and it's really hard to explain without going into detail of a scene and what not. And can I say that the parents in this drama are so perfect. They really were true parents, and the relationship between the two, and their children is utterly perfect. The daughter father relationship is perfect , and it reminded me of my dad and our relationship. We may of loved each other more than anything, but that didnt keep us from fighting and yelling at one another, and yet then showing how much we cared for one another. It was great and it really warmed a place in my heart every time I saw it.
The acting in this drama was on point. Though some may say that some parts were a little over dramatic, I think not. The crying, and the tears, the fighting, and they yelling, are all part of their characters, and once you get ot know their characters you can see that sometimes some of t hem are a little over dramatic , which in turns makes those actors act that way, and it totally fit. They were so good at portraying their characters, I forgot that they were actors and actually thought they were those people. And that makes it even better to watch, because we don't see our favorite Idol or actor portraying someone, but when we see them as that character, it makes it even better, because that shows that their acting is that good. I don't know if its the acting or not, but the story of this drama and the way it is formatted could most likely be so flawless that the acting really didnt matter, but I liked to believe that it did.
I am just going to take a moment and praise the lead character (female) for her dedication as a fan. Sometimes fangirls get a bad rep for how obnoxious they are, and I can understand that, I can sometimes be a little out of hand when it comes to a kpop group and what not, but this girl, she shows the true crazy side of a fan. She goes to any limit for her oppa, and that is beautiful. Some people may not understand that, but she is the fan girl that we all really want to be deep down inside. She loves Tony (H.O.T) more than life, and that is a true fan girl. Though she does some crazy things, and embarrasses her self, her love for her idol is one of a kind. And I absolutely love that they portrayed her as one of those fan girls, that made this drama even better.
And speaking of embarrassment, everyone knows that when you're a teenager, we have some of the most embarrassing moments of our lives, all the time. We say things that we shouldnt be saying, and do things that we most likely shouldnt be doing and people see and we get so red in the fact that we wish we could die, or feel like we are dying of embarrassment. These characters are no different, and I loved that. Every embarrassing moment was so priceless and that goat noise when it happened, was just icing on the cake. It cracked me up every time. So if you thought this was just a teen romance drama, you probably are wrong, because there are many moments that will make you crack a smile or laugh really hard, because you probably can imagine these type of situations happening to yourself, or this has happened to you and you know how embarrassing that is. That is what makes this drama so good, that its so realistic it hurts.
I really want to talk about the couples in this drama and the parings, though you might have seen a whole tone of them via tumblr thorugh gifs, but I want to talk about how I feel about them, and how I would of liked them to work out, or if they did work out how I liked. And how I felt about each of them, and their stories, but I dont want to do this on here. I dont want to give anything away, since the gif sets on tumblr basically ruin it for you, for those who have seen them, but I dont discrouage you from watching this drama because of those, because this drama is too good to pass up, even if you have seen some of the key momemnts through those sets. Its better to see them with words and in motion rather than in moving pictures that repeat themselves. If you understand what I am saying. But I will be posting something about those couples and the characters and how they made me feel and how sometimes I wanted to slap some courage into them, and I will post the link to it on here at the bottom when it happens, and just post a link on the dashboard as well.
So overall, my tiny heart is exploding with excitement and sadness about this drama. Excitement that it was so good, that I can hardly control myself, and sadness that it had to come to an end. But I do hear that there may be a second season, but I dont know how they would keep this story going, and if they bring a new cast, it might not live up to this one, but I would watch it to see. So all I can really actually say is that you should watch this drama. If you havent got that this drama is amazing form this long spew of random thoughts that I cant keep controlled in my mind, because of how good it was, then I guess I will just say it plainly. THIS DRAMA ISNT ONE TO OVER LOOK, YOU WILL REGRET IT, AND YOU SHOULD JUST GO WATCH IT NOW. Understand? Good. So if your looking for a good, heartbreaking, heart-mending, heartwarming, stomach busting laughing good, amazing all around well-rounded drama that wont leave you bored or enthusiastic, you should probably go watch this now. I mean who doesn't like a perfect drama now and then? Go do it, you will not, regret it, and if you do, I will write you a letter of apologies that my opinion and review was misleading. Guaranteed you will like it or your money back! (lol)
Yeah, I am pretty much a fangirl for this drama.
Was this review helpful to you?
"Love can happen when you least expect it, and you can lose love just like that too. That's why you should seize love, not wait for it."
Once again a tvN drama steals my heart, Plus Nine Boys, a drama about four men in a family that ages all end in 9..which according to Korean superstition is bad luck or something along those line, I wont go into full detail about it. But as we follow these men's lives we discover that maybe it's not just bad luck but life that is in their way. This drama overall is about the life and year of these boys as they live in their plus nine year, as they journey through both romantic and friendly relationships and just plain old every day lives and the future that is ahead of them. At first I thought this would be a drama that would be all about bad luck, that bad things would happen left and right to these four guys, but I was wrong. This is more of just every day types of situations, that could happen to anyone and how they go along with it.
The drama had a lot to do with romance/relationships which was a huge part of this drama and I personally loved every moment of it. It's strange that this is a romantic comedy and I loved it so much, knowing me..I'm usually not up for those types of dramas but for some reason tvN knows how to produce dramas that I just fall for. Their writers or whoever come up with stories and characters I just connect with and , the comedy aspect fits with more realistic and every day situations, nothing over the top and cheesy about it and I really like that about this drama and many other tvN dramas I have seen. Its just realistic, and even when it comes to the end of the drama..its realistic. Yes some may have love and move on and marry, some may end their loves and some will just stay the same..it didn't give up a oh well they are first loves so they HAVE to stay together, or that a relationship is perfect and it doesn't effect anyone else, or just because you were in love with someone doesn't mean that they want you back necessarily and they have baggage too. However, there was something that kind of bothered me about this drama and that it was too short..but I'm just complaining because I didn't want it to end. I think it probably was the perfect length for it, nothing was dragged out of long amounts of time and we didn't just drag our feet each episode. Each episode had its point and it kept me entertained from start to finish.
The acting in this drama was great. My little model baby Kim Young Kwang has stuck me again and I feel so proud of him every time he comes out with a drama. He did a great job in this role, and I thought he portrayed his character so well. He made me laugh and he even made me feel emotions..though I didn't cry. I only cried twice during this drama, and it was in episodes near the end of the series. However that being said, I still really enjoyed it and the performances given. Like I was saying..Kim Young Kwang was great and handsome as ever, him and his character were both charming and I feel my mother type proud-ness towards him. Oh Jung Se was fantastic as well, he made me laugh so many times during this drama, and somehow came from being goofy to really making me see him as a man at time. Now many people may not of liked his character or the choices he made or the way he went around to getting is romance..and I didn't agree with him 100%, but I did support him. I could understand where he was coming from, and I think the writers get a thumbs up for that, and Oh Jung Se for being able to pull off the role. Yook Sung Jae, I was surprised..I don't know if this was his first drama or not, but for an idol (because I guess I might discriminating against idols sometimes) I thought he did a great job. I was extremely invested in him and Park Cho Rong's story line. They really made me feel, and both of them did a great job with their characters..I even got some squeals from their adorable moments which is rare for me..so props to them.I was really surprised to see Kyung Soo Jin in this drama, I never realized how old she really is, since she played the younger high school self of the main character in Shark…I just assumed she was a teenager, but obviously not. Damn is all I can really say. I really liked her in this drama as well, she is one of my favorite female characters of 2014, because for some reason I can just relate to her and how she is guarding herself because of hurt. And some people may be angry at her for thinking its her fault, and feeling annoyed, but its just her character and it fits her personality well, and I thought she played it well. The rest of the cast I would love to talk about like, Choi Ro Woon, You Da In, Kim Hun Joon, Minha and so on but this is getting to be pretty long. Overall I thought the acting in this was great, and that goes along with the writing, because without such strong and distinct characteristics for each character it may of been difficult for them to actually portray these characters that I grew to love.
Overall from the amazing soundtrack (which was top..soo much good indie music that makes my soul happy) to the cinematography to the acting/writing in this drama..I really enjoyed all aspects of it. I think its a really great romantic comedy and that's coming from someone who doesn't really do romantic comedies. There are characters in this drama that you just cant help but love and want to root for till the end, and the at the same time you feel bad for rooting for them because it may hurt someone in the end. Its a complicated roller coaster of emotions while watching this, but I had fun none-the-less and I think it's totally worth anyone's time if they are searching for a new drama to watch and for those looking for a new romantic comedy in their life, I personally think this hits the spot.
Was this review helpful to you?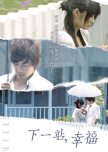 When they call this a melodrama, they mean it. Sometimes there are dramas that get the title "melodramatic" and don't deserve it. They don't bring a single tear to your eye, you don't feel the pain of the characters and you really don't care what happens, if they die, if they fall in love, and so on. But this show, however, like many other diamonds in the rough that I have found, will make you feel those emotions. If the plot doesn't get you ready for a tear fest, and getting your chocolate bars and tissues ready, let me just say, you need to get that stuff a.s.a.p. Sometimes I like to believe, that I don't have a heart, and that some stories just aren't as touching as some people make it out to be. The drama, not enough, the sadness, not so sad, the touching moments, not so touching, but then there are those that actually get to you. Autumn's Concerto is one of those dramas. Those dramas that make the strongest heart, quiver and crumble, and let the tears flow like Niagara Falls. If you don't find yourself a little bit messed up, and emotionally unstable while watching this, well then lady or gentleman, you need to go to the doctor and see if you even have a heart.
How would you feel, if you fell in love with someone, you were dying, then they left, and you lost your memories, then it came back, and you found out everything that you knew was a lie? I know right, that sounds extreme, and that is why it's a drama. The most extreme things happen in dramas, and isn't it why we love them? They take things from reality, and mix it together to get the most exaggerated, extreme, events to happen to these innocent and sometimes not so innocent characters' lives, and make a way for them to find a happy ending, and sometimes a tearful sad ending. For those reasons, we come back for more and more…and I am no exception. The circumstances in this drama, may it be extreme and the most typical event that happen in an Asian drama, it still turns out to be a good one.
Though I have said it a million times, that I am usually not impressed with most Taiwanese dramas, be it for the dodgy cinematography, or the acting, I was pleasantly surprised with this. The cinematography if you find a good version, is nice, it pretty, and for the most part acceptable and good, the acting as well. I think this is one of the best acting I have seen in a Taiwanese drama, and this is unusual because I usually can only find good acting, in my opinion, in Ariel Lin and Mike Chang dramas. But I was surprised to see the passion and emotion in both the main actors and actresses, and the not so important actors. Though there were some, few, actors and actress that had iffy acting skills, for the most part, they were excellent. The child who played the son of the leads, wow, he was amazing. He was good at crying, being senser and having deep conversations. That takes a lot for a child of his age .
Speaking of deep conversations, though there may be, a lot, parts that you want to skip through because they seem boring and uninteresting to you, you really shouldn't skip them. I myself, had the urge to press fast forward, to skip the main couple, and what not, but I didn't. I hope you don't either. This drama has some of the most interesting, intense, and deep dialog that I have ever seen. From the child, to the elders, these conversations have meaning, and aren't just placed there to fill in space. With each dialog you get to know each character better, these conversations they have are important in learning about the characters, and seeing how they developed, and seeing their true feelings that sometimes cannot always be acted out.
Overall, I enjoyed this drama, obviously. I finished it quickly, for it being 21 episodes long. But I am not saying it is a flawless drama. I do have a bone to pick. This drama, ended too fast. There are many dramas that endings that leave you unsatisfied, and this is partially one of them. I say partially because we get a sense of closer, but the way it ended didn't satisfy me. The feelings that they all went though, the drama and tragedy, wouldn't be able to resolve in one episode. Though I cannot give the ending away, I just want to say that the lead couple needed another episode to get things straight, for them to either get together or for them to go their separate ways, they needed a lot more time to talk about it, and to work it out. Maybe going spate ways for a while to figure out how much they mean to one another, and to see if they really do love each other, and to show how much they would miss one another. Or to stay to just leave, and not look back, living lives as separate people and strangers. There was a sense of being rushed, and that left me a little upset, but that is the only thing that I have to really complain about this drama.
To end this, I would like to say that I do recommend this to people. For those who love a good ole melodramatic drama, to those who are interested in watching a Taiwanese drama for the first time, and for those who are looking for some sadness in their life. I think this drama will fulfill the hunger of most drama lovers, and those who are just now trying to find something to get them interested in.
Was this review helpful to you?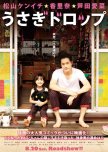 "At some point we all grow up, fall in love, get married, give birth and become parents. And kids in their turn become parents from this angle.As far as i can see, the world is all fathers and mothers. Isn't it like a big wave of love?"
What a heartwarming tale of a man coming of age and learning responsibility and what it means to become someone's father, and how it can affect your life. Though this movie is based off an anime, and we don't get to see the whole story, and how everything turns out in the end, we get a glimpse into this characters life and how in a short time, things can change you as a person. Though I have never seen this anime, I might watch it sometime. I think that this movie would give you a good introduction into the anime, since it was that good.
The characters in this drama, even though we only see them for 114 minutes, we get to know them, pretty well, and can see the emotion that they go through. Life as a single young man, raising a child , especially of the opposite sex, isn't always the easiest thing. When you want to become independent, and do everything on your own, throwing a child into that mix, can sometimes, or most times, tempt you to lean on someone, which is fine. But for those who want to become independent adults, holding your ground and growing up with your child can be very rewarding. Daikichi (Matsuyama Kenichi) learns that becoming a parent isn't as easy as it seems, and that raising a child, can come with some downfalls, and a lot of rewards. He can truly understand the difficulty that his parents went through raising him and his sister, therefore realizing how precious and amazing a parent really is to someone.
The acting in this drama was good, especially since its more of a dramatic story than a comedy, though there are parts that will make you laugh, or make smile come across your face. I have never seen Matsuyama Kenichi in a movie or drama before, but I am pretty pleased with his acting ability. He could be serious and serious can come, and show heartbreaking emotion, and yet he could be funny, which I really liked. Ashida Mana shows great potential to become a very good actress when she grows up, she is really good now, and I can't wait to see her in the future, and in more dramas because she can show her emotions and says dialogue well, which isn't always the case with child actors and actresses.
I still don't know why it is called Usagi Drop (Bunny Drop), but it doesn't really worry me, since this movie doesn't show the true whole story of the anime, and drama , which means I will have to either read or watch those to be able to fully understand the title. Overall I found this movie to be very heartwarming and heartbreaking at the same time. The story of a single "father" really compels me to show my emotions, single mothers as well, and really gets under your skin and embraces you with a lot of thoughts and emotions because even in the western world , life as a single parents isn't always as glamorous or even as disturbing as we make it out to be (16 and pregnant). So I give this movie a high score for being able to portray something like this, so beautifully and emotionally. I think this movie/anime/manga deserves a whole live action drama series because it is very interesting, and I think it would make for a good contrast for what is usually popular in Asian dramas right now. So a I recommend that you take 114 minutes out of your day, you have a 1440 in a day, and watch this movie, and actually see what I mean. It doesn't really have any romance, but it leaves you with a greater message about family and coming of age, and will touch your heartstrings, even just a little.
Was this review helpful to you?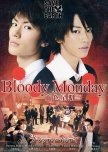 "Human beings store their memories in the surround space. Happy memories - upwards. Sad memories downwards."
I finally finished Bloody Monday, a drama that had been requested by numerous people, and I am very happy that they requested it. I love this type of drama, action, thriller, and all that kind of stuff. It's a really good break from watching the same old romantic comedy that tends to bore me after a while. The plot in this drama is something interesting, and caught my eye right away, from hacking to terrorism; I knew that I would love this drama.
The characters in this drama, man are they diverse. You never know what to expect from them, because they all have different sides to themselves. The main character, Falcon, his character is really good, for the fact that he wants to do right, and be just but then he is put in these situations in which he has to be bad, for the sake of his loved ones. Damn those terrorist, right? Then there is J, the so called leader of the terrorist organization. May I say he stole the show? Like seriously, Narimiya Hiroki's acting was on point. He portrayed a character with such depth and can I say psychological problems very well. He was really good at playing the bad guy. But other than him, I think my favorite character had to be Kano Ikuma, he was pretty much just a bad ass. I mean he didn't give a fuck, and he did what he wanted, he was ballzy, and I liked that about him!
This drama had so many twists; I didn't even know what to do with myself. It seemed that everyone and their mom wanted to be a terrorist, a "God". Like some of these people, I didn't even see coming from a mile away. Wow. Really? The thing that the terrorist want to accomplish in this drama, is sort of strange to me. They want to kill people? They want to become Gods. I don't understand, well I do, but I guess I can't get my mind set into thinking that whipping out an entire city or country is making you anything other than a murder…let alone a god.
There were many times I found myself crying, watching this drama. I think it's because of my love for human life, and everyone living, or the fact that I have become too emotional lately, either way. There are also a ton of amazing quotes in this drama. I think I just really like the way people worded things in this drama. It made it seem more deep and intelligent when they spoke. The ending to this drama was a little bit of an opened ended one, which is because there is a second season, which I will have to watch sometime, or if it gets requested. Like you will see that people you thought were dead, aren't, and that stuff has just gotten to the surface, I don't mean to spoil stuff, but I think shit was just now getting real, and things are about to go down in season 2. But not saying that season one didn't have some serious shit going down in it.
Over all I enjoyed this drama. It gave me an insane paranoia of viral terrorism, but other than that I really enjoyed it. I love dramas where you don't know who is who, and who to trust or not, that kind of keeping you on the edge sort of drama, to me are the best. So for those who are looking for something a little different than the standard romantic comedy or the overly emotional melodrama, this would be something that may interest you. Be prepared for some pretty graphic scenes, but sometimes those can be exciting. So if you love, computers, blood, crime, hot men and women, and some bad ass stuff, you should probably check it out. I mean hey, it's only 11 episodes long, you have nothing to lose, other than your hope in humanity and your feeling of being safe at night.
Was this review helpful to you?