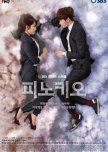 Mon tout premier Drama.. et j'ai trop aimé. Autant dire qu'après celui-là j'en ai enchainé quelques-un. Ce drama est d'une richesse scriptural ... génial vraiment.
Was this review helpful to you?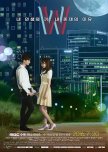 W
2 people found this review helpful
Ce drama est vraiment "LE DRAMA DE L'ANNEE 2016" à ne pas manquer. Ok je ne fais pas de "Spoil" mais allez le voir, bon vous avez de la chance maintenant tous les épisodes sont sortis (vous allez vite comprendre en le regardant).
Pleins de rebondissement, d'inattendu.
Le sujet n'est pas ordinaire et les acteurs jouent vraiment très très bien, on ne sait jamais à l'avance ce qu'il va se passer dans l'histoire. Bon visionnage en gros !
Attention c'est un "Policier Thriller" ça bouge ... si vous n'aimez pas ce genre passez votre chemin.
Was this review helpful to you?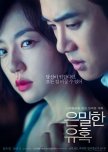 Un film bien écrit. Une fin surprenante auquel on ne s'attend pas une minute avant d'y être plongé.
Dans l'ensemble j'ai pas mal aimé ..
Les acteurs jouent bien.
Was this review helpful to you?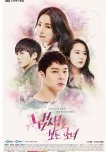 This review may contains spoilers
Un début de série assez chaud... pour poser l'intrigue qui est assez intéressante. Ce drama que l'on peu classer dans la section Policier, l'est aussi en parallèle dans la section Romance compliquée ...
Les acteurs jouent vraiment bien et le "méchant" (je vais pas spoiler pour ceux qui ont pas encore regardés) est vraiment effrayant jusqu'au bout ... sa personnalité fait meme un peu pitié je dirais sur la fin mais bon c'est l'histoire; lol.
En même temps c'est quand meme un tueur en série hein ... L'actrice joue tres bien, et le concepte des odeurs transformées en micro objets colorés est vraiment intéressant et novateur.
Pour l'histoire d'amour, les deux protagoniste forment un joli couple... un peu décallé. Elle avec son odorat hors du commun et lui avec sa perte des sens. Après avoir terminé cette série je passe d'une note initiale de 8 (en cours de visionnage) à un 9. Une série qui m'a au final beaucoup plu avec une fin comme je les aime ....
Une série en somme assez simple mais bien dévellopé. Si vous aimez les énigmes à résoudre foncez, ce drama est écrit pour vous.
Was this review helpful to you?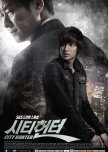 Et oui City Hunter entre évidemment dans mes "Drama coup d'coeur"
J'ai beaucoup aimé l'intrigue, l'histoire, le jeu des personnages, les acteurs jouent vraiment bien, que dire de plus.
Une belle fin aussi (même si toujours un peu baclée à mon gout, ce que je trouve un peu dommage, d'ou le 9,5 au lieux de 10) pourquoi les auteurs ne prennent-ils pas le temps de nous faire de vrai belles fins qui ressemblent à quelque chose !!! pas juste les 5 dernières minutes du drama quand celui-ci fait entre 16 et 20 épisodes... enfin, Bref, reste que ce drama vaut le détour évidemment.
A voir et éventuellement revoir.
Was this review helpful to you?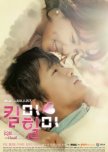 J'adore.
Déjà vu 2 fois et sans doute je le regarderais encore...
Was this review helpful to you?