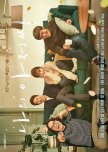 My Mister
123 people found this review helpful
(Slightly) EDITED:
"A story about three brothers in their 40s and a girl in her 20s facing the hardships of life and helping each other through the process." The initial description of "My Ahjussi" was something along these lines, and as far as the storyline goes, that is enough to tell you the essence of it. A look at the daily lives of three middle aged men and a young girl. How interesting could it be? What could possibly be happening in their lives that makes it engaging enough to have a whole show about them? Is it something extraordinary? Definitely not. Is it something you have never seen before? Not really. But, is it worth watching? Oh god yes.
This show has fascinated me more than any other K-drama so far. If you ask me why, I probably won't be able to tell you a specific reason. After all, what is so fascinating about going to work, walking your co-worker home, and drinking in a bar with your friends? What is so fascinating about 2 brothers running a cleaning service together? I don't know. But after you see this show you will see that it most definitely is. "My Ahjussi" got me hooked since the first episode. I found myself waiting for the new episodes each week just to see three brothers suffer at work during the days and drink away their nights. There is no one particular thing that is special in this show, but all the elements of it put together make an extraordinary masterpiece. The actors, the characters, the music, the atmosphere, everything fits so perfectly. The story is not abrupt, it doesn't have many dramatic moments, yet it can go from heart-breaking to heart-warming in an instant. It is not this fast paced show that will keep you on the edge of your seat from start to end, but it is rather this soft field filled with snow that you will find yourself falling in more and more with each episode. And after it ended, of all the things that can be said about "My Ahjussi", all I could really mumble was….WOW. You know a show has been exceptional when it makes you feel so satisfied that you watched something so beautiful, yet leaves you with a void in your heart, because it is over and you won't get to see any more of it.
If I would say all the things I have to say for this drama, this review would be really, really long, so I will just try to touch upon everything I didn't get to mention. First of all, the three brothers. I really can't tell which one of them did a better job, they were all phenomenal. Each of them with a different, yet still similar path in life, each of them facing their own problems, yet managing to get through them just because they are together. You could see the pain in their eyes through each and every scene, even in the scenes when they were laughing. This is especially true for the oldest brother, it seemed as if he could break down in tears in any moment. Just by looking into their eyes you could almost feel the burdens they are carrying. And Lee Sun-Kyun…well…I really can't see anybody else portraying the "Ahjussi" role. He was born for this drama. Everything he did was just so perfect. A friend worth keeping, a son that makes you proud, a brother that is always by your side, and a husband….yeah, I'm not quite sure how to put that last one. Nevertheless, all three of them managed to play their parts so well that you just see the characters, you forget about the actors.
From all the K-pop singers that I've seen in dramas, only one left a positive impression on me, and that was Lee Junho. And after this role, IU is the second one. Some may say that you don't need much acting skills to just walk around with a frozen face and your head down, and barely say anything, but I think that that was definitely not the case here. Quite the opposite actually, she gave away so much by saying so little. You could see that she was full of emotions behind that emotionless face, and the way she managed to show us that was really unique. Small, weak, fragile at first glance, but tough, dedicated to her goal, and ultimately warm-hearted as the drama progresses. "The girl that is always underdressed for the weather" as Ahjussi described her, perfectly portrayed what it means to truly care for someone. Every moment of screen time with her was a pleasure to watch. I haven't seen her in any other dramas, but for this drama, IU, I salute you.
All the other characters did an amazing job as well. Lee Ji-Ah gave us a mixture of emotions going from extreme hatred to even, believe it or not, sympathy at some points. The CEO and his helpers easily made us despise them, while Jung Hee and Yoora (Nara and Nara) were loveable from start to finish. Even the monk, which we didn't see a lot of, felt like he had a big impact in the drama. That is just a hint of how good everybody was.
When it comes to the atmosphere and the setting, I usually prefer shows that are set in the countryside, or some aesthetically pretty places, rather than the city, but this one was just so well done that I had really no problem with it, it actually made me like the city a lot more. All the typical city places we see in numerous shows, the offices, the bars, the high class hotels, and middle class apartments, all have so much more meaning now. And the soundtrack…oh the soundtrack… all the melancholy songs this show had actually make me happy when I hear them now, simply because they remind me of "My Ahjussi".
I could go on and on about this for hours, but let's wrap it up. Time flies by in a second while watching this show. The world around you feels different while watching this show. There were 16 episodes of it, and it feels like I could watch 16000 more and I will still enjoy it as much as I do now. I long to see a drama that will touch my heart as much as "My Ahjussi". All the other K-dramas feel so distant, as if they were of a different kind. And they probably were. "My Ahjussi"...is truly…one of a kind. And no matter how much more of this I write, the true beauty of this show can't be put into words. Just go and watch it. Live it. Hats off.
Was this review helpful to you?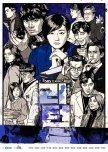 Return
8 people found this review helpful
Return is a quite fast-paced crime drama with a plot that has already been seen quite a few times, but its portrayed in a different light. There is not a whole lot I have to say about this show so I'll keep it short and on point.
The drama has its entertaining elements, such as the thrill to be able to have numerous suspects right from the start. It has a concise story that revolves around a certain number of people and we get to see a decent progress in the characters' development. At moments it might look as if you know everything already, and have a clear picture of where the story is going and how the show is going to end, but this drama has its fair share of surprises. I really liked the fact that we got to see a lot of most of the characters, not just the 2 main leads. It gave us plenty of different perspectives on the story. Overall, it is a quite typical investigation story, but worth the watch. Most of the actors did a very good job. I loved Go Hyun Jung, her acting felt really natural, as if she was made to play the role of Choi Ja Hye. However, the switch of the actresses was made, although unintentionally, at a turning point in the drama, so at times it felt like we were seeing a new character. Nevertheless, Park Jin Hee did a very decent job. Shin Sung Rok and Bong Tae Gyu were exceptional, it made us hate them, and that was precisely what they should have done. Jung Eun Chae was the only one that didn't convince me with her acting at times, but she made up for it at other times.
As for the other aspects, I really liked the music, especially the soundtrack in the first few episodes. The atmosphere and the setting of the drama was also well chosen. It had some unique scenes which were really aesthetically pretty.
If you have doubts about this drama in terms of the story, and its predictability, go watch it, it won't disappoint. It might not be the perfect drama by far, but it is definately a fun ride which will keep you on the edge.
Was this review helpful to you?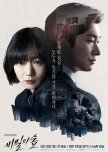 Stranger
8 people found this review helpful
It is an extremely tough task to write a review about this show, since there is almost no end to all the things I would want to say about it. Simply put, out of all the dramas that I have watched, this one is on another level, all by itself. But, of course, that is far too little to even begin describing the love I have for this show.
Forest of Secrets has a quite typical "Who did it?" story, but it is marvelously told. Just like our main character, it starts off emotionless. However, somewhere along the path, it gains some small rays of light that, slowly but surely, pierce the darkness that overwhelms the show. It has no elements of romance or comedy to make some moments more enjoyable and it certainly doesn't need them. The drama, from the beginning, until the very end, screams "crime" and "corruption". At times it might seem slow, but it has this steady pace that gives a unique feel to it. It is packed with details, which are easy to omit, but if you look back at it you will see that there is much more to this show than it initially meets the eye. The attention that was given to all the small things makes you not lose focus of the story, but also the way it is composed makes you look at all the elements of the show, so that you don't miss a single thing. It is not just a regular crime/investigation drama where you just can't wait until the last episode for the killer to be caught. Quite the opposite, this show keeps you occupied throughout its entirety, so that you can clearly understand everything that is happening.
One of the things that I especially enjoyed is the fact that this show is unusually realistic. All the characters, both the heroes and the villains act as people would act in the real world. There is no superhero-type of behavior where someone does something that would never be done in reality, or a character who can easily outsmart everybody else. It is very down to earth, the solving of the cases is systematic, carefully planned, there are no sudden jumps made by long shot conclusions that are just there to speed up the story.
Now for the characters. They are, undoubtedly, the true gems of this drama. Everybody fits his or her role perfectly, there is not a single miscast. It makes you see only the character, and not the actor. All the characters are given a very human touch, the heroes as well as the villains. Even though our main protagonist is, for the most part, emotionless, he is not robot-like, and steadily develops throughout the story. The villains are given a lot of depth as well, which makes us even sympathize with them at moments. However, the most important aspect of all, that truly makes them all human, were their mistakes. Every single character made a mistake at some point in the show, which made this drama feel that much more real. And to top it all off, the interactions and dialogues between the two leads were simply amazing. It is what made this show produce some truly heart-warming moments, in all of its coldness. Lieutenant Han gave Prosecutor Hwang, our "emotionless" hero, a bit of heart.
The setting of the show was ideal. The dark scenes, in a usually crowded, but in the show mostly empty city, kept the thrill and the mystery present at every moment. The gloomy atmosphere gave a special chill that made everything even more dramatic. The closed, office scenes perfectly portrayed the cage which the heroes were trying to break through while searching for the culprit. Places such as the homes of the characters spoke for themselves, as they gave a huge insight into who they were, and what they were like, producing superb results. Even though it is a thriller/crime drama, it is very aesthetically pleasing, and enjoyable to watch. The cinematography is beautiful, like a fine piece of art, everything is where it should be.
I could go on and on for days talking about this show, but to sum it all up… this show was poetic. All other dramas I have seen cannot even compare to it. Through its complex characters, and sometimes painful to watch scenes, this seemingly emotionless drama, takes you on a wild roller coaster, which in the end leaves you speechless and puts a small smile on your face, just like it did to our beloved Hwang Shi Mok.
Was this review helpful to you?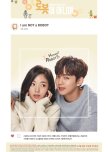 Before we start, know that this is not a show that will leave you speechless because of how unique and well thought the plot was. This is not a show that will raise your expectations so much that nothing you ever watch again will feel the same. This is not, by a long shot, a flawless drama. But, this is a show, that will touch your heart.
When you read the summary of the story it seems funny at first, and you might think "How will they be able to fill a whole show just with this?". I thought so as well. The plot isn't much. A relationship between a man allergic to humans, and a girl/robot/girl pretending to be a robot. Even after only a few episodes most of you can predict how this show will go. But, that is not where this show shines. The actors, both the leads, and the supports are what made this show the gem it is.
The interactions between Yoo Seung-Ho and Chae Soo-Bin are an immense pleasure to watch. I wouldn't mind this show having a few more episodes just of them doing their daily tasks together. They really did an amazing job transferring their characters' emotions on screen so that we could feel them as our own. They don't fail to make you smile and laugh in almost every episode, and when they cry, you might probably want to cry along them too. All of the cast perfectly fit their roles. If even one actor of this show was changed, this would have been a completely different drama.
The music, well what can I say… my heart melts every time I hear any one of the amazing soundtracks of this drama. It instantly brings a smile to my face.
There are a lot of inconsistencies in this drama. There are a lot of aspects that could be better. There are unexplained parts of the plot, cringy English dialogues, and a number of other things that will make you think "They surely could have done better than this.". However, I wouldn't change anything. Each one of those things made I'm Not A Robot the cutest thing you will ever watch. Even if you are hesitant about the show, once you start it, you are going to want to watch it on and on, and take your mind off everything else. So, just go ahead and see it, or rather, feel it for yourselves.
Was this review helpful to you?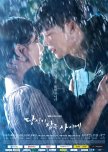 Firstly, I think that the opinions people have about this drama were highly influenced by how much the show was anticipated. My impression is that everybody expected While You Were Sleeping to be this masterpiece drama based on the cast and even more so after the strong opening episodes, and because of those high expectations, many were left unsatisfied. However, if we put all that aside, I think we can say that this drama did exceptionally good. Was it a masterpiece? Wouldn`t say so. Could it have been better? Probably yes. But most importantly, is it worth the watch? Most definitely.
Let`s start with the plot. Being able to predict the future through dreams is a topic that has been widely explored in a number of other shows, and movies (not necessarily Korean dramas and movies), so if you have seen those you can have a gist of what you should expect. That being said, WYWS had a messy, but acceptable plot. What was important for me was that it keeps me interested through the whole show, and it did. It kept surprising, linking parts of the story from the beginning until the end. There were moments that could be predicted, however there were many that could not. As it constantly skips from the present to the past and to the future as well, some parts were bound to get a bit messed up, but I think we can live with that. The show held me tightly throughout the 32 episodes, which is not something that many K-dramas have done.
Now to the cast. I`ve seen Lee Jong Suk in Pinocchio and W, and I loved his acting there. Here, he did good throughout the most part, but I believe he only started to shine in the last few episodes. On his account though, it was not an easy role. None of the roles in this drama were, while we are at it. The characters had to constantly display various kinds of emotions, some which were supposed to be hidden, but still visible enough so we can notice them. Nevertheless, I think Lee Jong Suk was a good fit for the role. As for Suzy, I haven't seen any other dramas that she has been in, but I've read that she is regarded as just a "pretty actress". For me, she did just fine. It wasn't anything spectacular, but it was okay, and more importantly, the character suits her. And the fact that I mentioned that the characters were hard to act applies to her the most. She is supposed to be the girl that can see the future, but be smart enough to see that she can't change it, yet also strong enough to move on with life knowing that people around her are dying while she could theoretically do something about it. Overall, I don`t have any major objections towards any of our 2 leads. And if we talk about the second leads, I have only praise about them. Jung Hae In and Lee Sang Yeob did perfectly what they were supposed to do. One should be loved, the other one should be hated. And that was the way it was. The side cast did a great job as well, especially Kim Won Hae, I have honestly not seen a bad drama with him.
The music was very nice, beautiful at some points, there are some memorable soundtracks, and it matched the atmosphere perfectly. Slow, melancholy, yet hope inducing songs that suit both the heart breaking and the heart fluttering moments. Even though the story takes place in a city, the drama had some nice scenery, which made it even more pleasant to watch.
Overall, for me, this drama was amazing. For some it could have been just okay, and I completely understand why. The prevailing romance fit well with the storyline and made it even more striking at some points. There were moments of happiness, moments of grief, and moments of anger, which could easily take you on an emotional ride. I suggest that you watch this drama, even if you have doubts about it, since I am quite certain it won`t disappoint you.
Was this review helpful to you?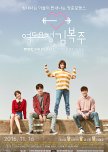 Even though the concept of the story has been seen before many times, Weightlifting Fairy Kim Bok Joo is in its own way quite extraordinary, and can easily get you hooked.
I can't think of any aspect of the show that I disliked, everything just falls into its place perfectly, from the cast, and their phenomenal acting, to the music and atmosphere. The numerous comical, romantic, and heartwarming moments, as well as the sad and compassionate ones can make you instantly fall in love with the show.
Weightlifting Fairy wouldn't be the same if even a tiny detail would change,but what truly gives this show it's shine is Lee Sung Kyung's masterful performance. As the show is mostly about her relationships with the people around her, she gives a unique melody to each one of them. It makes you want the show to have a lot more episodes, just to see the simple things in it, such as the late night talks on the rooftop, or the walks around the campus. Because of all this, and much much more, it is clear that she was the perfect person for the job. Of course, besides her, all the other members of the cast did their parts amazingly.
However, what really made this show exceptional for me, was the fact that it can make you laugh in moments that are not purposefully made to be funny, and almost any scene can easily put a smile on your face. Therefore, it is without a doubt one of the best shows I have seen, and would highly recommend it to anyone.
Was this review helpful to you?