If you're still experiencing technical difficulties, please report it
here
.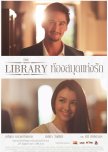 I watched this by chance when it was featured on Viki and I definitely don't regret it. It was only half an hour long but the story, acting and music was amazing. I loved the feel and it was totally heartbreaking. It's definitely worth watching.
Was this review helpful to you?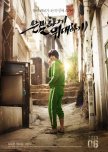 I enjoyed this movie if I didn't think to hard about it. If you can watch it for what it is then go for it but if you expect good writing and action that makes sense I would take pass. The acting was superb and really held the whole movie. The beginning was slow but funny. The action was at best passable and at worst downright stupid and there are a lot of questions that will always go unanswered and not in a good way.
Either way, if you could take this for face value instead of trying to delve deeply into the story it can be really enjoyable and fun.
Was this review helpful to you?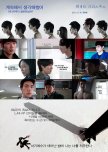 Let me start off by saying that Psychological Thrillers aren't really my thing. I hate that feeling of anticipation in my stomach as I wait for things to happen. Still I gave this a shot because it has a lot of great actors in it.
The actors definitely didn't disappoint. I loved every single one of them. The acting was superb and they really sold the drama for me.
That being said. I was severely disappointed with the ending. To the point where I ended up just skipping through the last 2 episodes.
The drama turned out nothing like any of the synopses would lead you to believe and I also feel like that's what lent itself to my disappointment in the plot. Even from the very first episode it wasn't anything I had imagined but the story line did get rather predictable by the 3rd episode and that's coming from someone who doesn't watch these kinds of dramas.
If you do want to watch it (and you should if only for the actors) go to it with an open mind and try not to build it up too much.
Was this review helpful to you?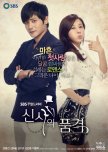 I've watched over over 50 dramas in the 8 years I've been watching them and by far A Gentleman's dignity is my favorite.
Honestly, there's so much to love about this drama. It's not overly tropey. The characters act their age most of the time. Misunderstandings aren't major plot points. It has some cheesy moments but what drama doesn't.
I equally love all the characters. They feel like real people going about their lives. They have flaws but what person doesn't.
I could go on for ages about what I love about this drama. But what it comes down to is that for it's the perfect drama. I've rewatched it several times and each time I find new things to love.
Was this review helpful to you?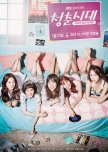 This was an amazing drama! It had amazing characters that were fleshed out, decent plot, rewarding and accurate female friendships. The only thing that could have made it better was if the really dark bits didn't clash so much with the way the drama was written.
Either way this drama is a must watch. I would give this a trigger warning for violence especially against females.
Was this review helpful to you?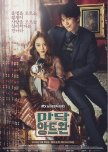 I would not recommend this drama to people. That's not to say I didn't enjoy it but it's not a good drama. I didn't enjoy it because it was good. I enjoyed it because it hit a few guilty pleasure spots for me.
All of the "psychology" in this is utter bullshit. It is, thankfully, better than what It's Okay That's Love considers psychology. It also treats psychological illnesses better than It's Okay That's Love did. But both are equally garbage at actual representation of mental illness. Don't @ me about this. I am mentally ill, have taken several psychology courses, and know what real psychology looks like. Neither of these shows is right about it. This show is just slightly more right than IOTL.
The main male lead was unlikable at best and unethical and sleazy at worst. I never rooted for him. The female doctor (can you tell I couldn't be bothered to remember names) was annoying. Especially the way the actress spoke. I don't know if that was actually the actress's voice or the way she chose to portray the character but it was SO grating. I also don't really care for Sung Joon as an actor at all. I've never finished a show of his besides this one.
So what, you might ask, did I like about this drama? I loved Hye Rim. I found her spunky and unique. I love me a good female character who's in her late 20s to 30s. She felt like the same character the whole way through. I saw some people were mad that she suddenly lost her incredible insight about people when it came to the three men approaching her, but honestly it never felt like she looked at any of them that hard. She was just having fun. The one man who did successfully lie to her knew how to manipulate her senses. Then when he was breaking on that, she wanted to believe the lies. It makes sense.
I also enjoyed most of the side characters and sub plots. They were cute and decently developed. I did find it weird that all three of the experiment subjects ultimately ended up liking Hye Rim. I also found the female doctor and the second male lead's relationship really weird and off putting but in it's own way heart warming, I guess.
Still, this drama hit a few buttons and I found myself unable to stop watching it. But I found myself bored and skipping scenes a lot. I don't recommend this drama. Don't watch it. Save your time and watch something actually good. I would give this lower stars, but because I did have SOME enjoyment I think setting it at a 4/10 is where I'm going to have to leave it.
Was this review helpful to you?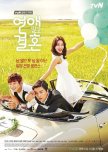 This is the kind of drama you know exactly what you'll get when you read the title. That's not necessarily a bad thing. It's the kind of drama I'm often in the mood for but it's also not going to blow any minds. The characters are....interesting. I really love Joo Jang Mi. She can get annoying if naive optimism isn't for you but she was kind of refreshing. Even in depressing parts of the show she found a way to be positive. She never felt like she lost who she was. I also really like Han Yeo Reum, too, and not just because he's in 2am. He was an interesting character with an interesting dynamic. I do think he ended up being used mostly as a plot device rather than being truly fleshed out. The last two or three episodes REALLY do this. It made them not as enjoyable. The rest of the characters were okay in my opinion. Gong Ki Tae is kind of a stereotypical drama male lead so I wasn't too drawn in by him. I did think Yeon Woo Jin and Han Groo had great chemistry which made the romance between Gi Tae and Jang Mi more believable. I think there was pretty good character growth over all too for the rest of the characters. But I found myself wanting to (and sometimes actually) skipping scenes with the side characters. The plot was honestly as generic as they come. Fake marriage/dating has been a troupe since people started writing romance for entertainment. It's fun, but there was nothing ground breaking about this version of it. The music was great! I found a lot of the songs stuck in my head so I'll probably buy the soundtrack. They didn't really get annoying either which is always a huge plus. I ended up starting this drama months ago and just recently picked it back up to finish so I ended up rewatching/skimming the episodes I had already watched so I wasn't completely lost. This does not hold up to a rewatch at all. It probably won't be a drama I'll ever revisit. But it was fun and cute and fluffy. And who doesn't need that sometimes.
Was this review helpful to you?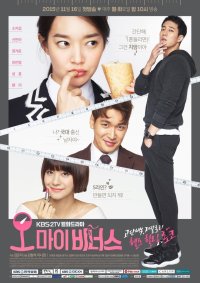 I really wanted to like this drama more. I love Shin Min Ah and the premise sounded fun and unique. But show didn't quite do it for me. Honestly, I don't know why I finished this drama other than some weird compulsion to not leave things unfinished.
Anyway, lets start with the good. Shin Min Ah delivered an amazing performance as per usual. I definitely believed her as Kang Joo Eun. She delivered the weird and quirky personality so well. Yoo In Young was great as Oh Soo Jin. I especially loved when the two were on screen together. They worked so well as friends to rivals to friends.
I really loved Henry's character as well. He was fun and definitely helped add comedic moments to otherwise too intense ones. His acting wasn't amazing, but since he wasn't on screen too much it didn't really bother me.
The soundtrack was really good too. Several of the songs got stuck in my head and I never found them annoying. They cycled threw a few different songs so it wasn't constantly the same verse anytime there was an influx in emotion.
I also loved the cute, fluffy moments between the main couple. They were adorable and I'm pretty sure they're the reason I even finished it. I'm a sucker for really good fluff and Kang Joo Eun and Kim Yeong Ho provided tooth aching, cotton candy filled fluff whenever they could.
Now the not so good, the entire plot. I was extremely uncomfortable from the very beginning with how Yeong Ho was constantly shaming Joo Eun for her weight. An especially hard concept for me to take was the "your body is mine" thing he said throughout the first few episodes. I get that show was trying to promote being healthy but I think they went about it in a way that could be harmful.
It was too long. The last two episodes were completely unnecessary. the amount of repeated scenes from previous episodes had me skipping through them almost completely. And the two little "plot twists" they threw in in the last 5 minutes of the show were completely unnecessary.
Despite all this, I still mostly enjoyed watching the drama if only for the cuteness of the OTP, the side characters, and the general humor in the show.
Was this review helpful to you?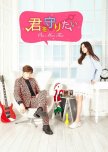 This little drama was cute and heartbreaking. I swear I cried for the entirety of episodes 4-8.
I loved seeing the story from both characters perspectives. I really enjoyed watching Yoo Tak's character development. It's amazing how much they were able to show in such short episodes.
The storyline was super interesting as well. I definitely wasn't expecting anything that happened. I won't say anything more so there's not spoilers. But there was no predicting this drama honestly.
What did fall a little short was L's acting. He's definitely gotten better but it was still a little hammed up. Especially in the first two episodes. I just didn't find it very believable.
I also think episode 3 dragged a little bit story wise. It almost made me drop the drama. For a drama with a very short episode length and not a lot of episodes. It felt like they were wasting times and being a little too repetitive. But episode 4 and the rest of the drama definitely made getting past that worth it.
Overall, this was a cute, quick, and heartbreaking watch with a deliciously open ended final episode.
Was this review helpful to you?
This was a cute light hearted watch for me. It was obvious show was trying to be a little more suspenseful but I couldn't really take it seriously.
Taecyeon's improved a ton in his acting from Cinderella Sister and Dream High and I'm excited to see the improvement. I've never seen anything with Kim So Hyun but I was absolutely delighted with her. I did find the age gap between the two actors a bit of a concern. So Hyun is only 17 when this is being filmed and Taecyeon was 27.
The music was okay but I don't think I'll be listening to it again. It never got annoying though. But nothing was very memorable about it either.
Honestly the shining light of this drama is In Rang and Cheon Sang (played by Lee David and Kang Ki Young respectively). Their friendship was both hilarious and sweet. I found myself laughing whenever they were on screen.
This show would have been better if it embraced the campy, fun feel instead of attempting to make it overly suspenseful with weird sound effects and dragging out the plot.
Still I really enjoyed watching this drama. It's fun and cute.
Was this review helpful to you?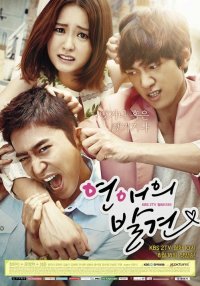 This show hit a lot of spots for me drama wise (especially that scene at the end of ep 2 like damn) but I also found it extremely problematic and hard to watch at times. I ended up flat out skipping through scenes because I just didn't care. This happened the most with scenes featuring the parents of any of the main characters. I just found them forced and boring. I ended up doing that with almost any scenes featuring Nam Ha Jin (Sung Joon) towards the end, too.  Not because of the actor but because the dialogue was cringy and boring.
Han Yeo Reum needed to make up her goddamn mind. I'm honestly glad for how it ended. I think if it had gone differently I would have given this drama a much lower rating. I'm not here for cheating on your SO stories which is essentially what this was. She cheated on Nam Ha Jin emotionally when Kang Tae Ha reappeared in her life.
For me the acting was pretty good. But I'm probably biased. I am Eric trash. I will watch anything he's in honestly. Sung Joon has improved since Flower Boy Band where I found him completely unwatchable. Jung Yoo Mi was cute and believable.
The music wasn't awful but it also wasn't great. I'd describe it as forgettable honestly. And I would never consider rewatching this drama. Maybe a scene or two but never the whole thing again.
Was this review helpful to you?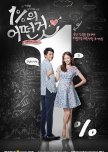 On paper, this drama looks like just another contract marriage/dating rom com, which is honestly what I was expecting and in the mood for, but it exceeded all expectations I had of it honestly.
Let's start with how it subverts drama tropes and stereotypes. I won't give any spoilers but there are many aspects--second male and female leads, subplots, secondhand romances--that never played out the way I was expecting. Instead, the show mostly turned these around and twisted them so that even if I predicted what would happen, I could never predict the outcome. It was so refreshing and fun.
Second, I never got bored. I've watched over 80 dramas. I usually get bored with some aspect of a drama I watch. That never happened with 1 Percent of Something. Even in spots where the show could have gotten boring,  I think the biggest factor in helping this show is the 40 minute episodes. This helped keep the show from getting stale or putting in a lot of filler. Each minute had to mean something and helped keep me engaged with the characters.
Which leads me to my third point: the characters! They were so alive and engaging! I loved all of them. Even the second male and female leads which is honestly a hard feat for me. They were all so real. I felt like I could call them up and they would be real people instead of creations of the writers' minds. It was absolutely amazing. The characters were flawed but had so many redeeming qualities. I didn't even think the jerk chaebol was THAT big of a jerk. It was so incredibly nice to watch.
My last point: The most realistic version of hate to love I've ever seen. You get to watch the main characters slowly fall for each other over a series of small moments. It doesn't feel forced. You watch as they interact on the terms of the contract and slowly start caring for one another. It's obvious in their actions and what they say that they're both falling. Nothing feels out of the blue. Jae Inn is able to redeem himself slowly and even learns from his mistakes and doesn't continually treat Da Hyun as garbage like a lot of dramas will do (coughheirscoughcough).
There were some not so great things. The small plot lines about Da Hyun being the president of Ji Su's fan club wasn't my favorite thing. But it was cute and added to her character. The music was just okay. It was nothing that got stuck in my head or that I'll ever listen to again later but it worked well in the drama.
Overall, this is definitely going to get added to my favorite dramas list. I am a little worried about rewatch value since a lot of my enjoyment came from being surprised. That's why I've marked it a 7. When I eventually feel like watching it again, I might update this number/review. We'll see.
Was this review helpful to you?