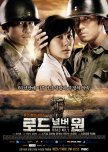 One of the most underrated drama's i've watched. I was looking for a (good) war drama after I watched a war movie and I found Road Number One. And one of my fav actors (So Ji Sub) was in it so I decided to give it a try...
Story 10
You can read the Synophis :), I'm just a sucker at unreachable love stories and this is one of them.
Acting/Cast 10
I found the cast very suiting and especially So Ji Sub and Yoon Kye Sang stood out the most. Everyone's favourite is I'm sorry I love you with So Ji Sub but mine is Road Number One, his acting was superb fear, laughter, love, joy, cold, warm, friendly, hostile even insane and crazy he had too act all of these emotions in this drama and he did it in perfection!
Music 10
The music in the drama is touching when it needs to, gripping when it needs to, romantic when it needs to and so much more. The soundtrack of this drama shows its a 5 star drama, I occasionally rewatch parts of the drama back from time to time just to listen to the soundtrack (because part of the soundtrack is untraceable at youtube :()
Rewatch Value 6
I wouldn't re watch the whole drama again just because of the fact that its too gripping and emotional. People die or loose parts of their body's. I would re watching it with someone else so I wouldn't look weak because I cried like a baby the first time :)
Overall 10
Really watch this drama if you're like a good love story, or a drama about brotherhood, the cruelness of a war that never ended in Korea. This drama really shows why should never have wars and it was stated as one of the most warm wars before the cold war.
Was this review helpful to you?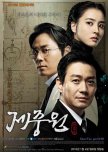 A doctor heals wounds, a good doctor heals patients and a great doctor heals a nation.
This drama is set in the decline of the Joseon era and perfectly portrays the changes within Joseon at the time. The Joseon Dynasty was closed off from the rest of the world but was forced to modernize, and later became occupied by Japan.
Story
The story is about 3 youngsters who struggle with their modern ideas in their beloved country. We watch them grow in character here are the 3 main protagonists:
Hwang Jung/Little dog
A smart man within the butcher's class. Butcher at the time were seen as less then beggars and thieves, they weren't even allowed to have a name. Little dog commits the worst crime to get money for the surgery of his mother: Illegal Slaughtering. He becomes an outcast for the butchers and is being followed by the authorities. He steals clothes from a nobleman and still gets caught and shot with a gun. He is then saved by Yu Seok Ran (the woman he loves) and gets treated by a western doctor (doctor Allen) he then becomes intrigued with medicine and his story begins.
Yu Seok Ran
A sweet and smart woman within the middle class of the Joseon Dynasty. She is the daughter of a trader/translator. Making her extremely good in the English Language. Her biggest struggle is the equality of men and woman at the time. She wants to become a doctor too but the only woman who worked at the time where giseangs. She saves Little dog and her story begins.
Baek Do Yang
An arrogant and cunning man from the noble class. His father is a minister of the palace and he himself a medicine student. But he founds out the effectiveness of western medicine and he wants to study it. His father is against this. After his father's death he joins doctor Allen in order to become a doctor.
The story was amazing. I love medical dramas an this is one of the most if not the best I've watched. But the story goes a lot deeper and its also about family, love, friendship, patriotism, war, historical its almost everything and yet is still great in every one of them. The only bad thing about the story is the Japanese side, the were portrait extremely evil and dumb.
Acting/Cast
I loved each and everyone of the cast. Doctor Goh with his accent and Ji Gwak with his humor and Ran Ran with her cuteness. Doctor Allen who I found weird at first (He is a Korean acting an American) but loved while I watched more Episodes. Director Heron was cold at first and became much better. The giseangs who became nurses was funny at first but then they became real nurses.
Music
Really great Ost, I still listen to songs from this drama on youtube they got the whole soundtrack there :)
A real gem this drama, I'm so glad I watched it. A really underrated drama that should be watched by a lot more people. Really give it a change if you are interested in the Josean Dynasty and its decline. A masterpiece!
Was this review helpful to you?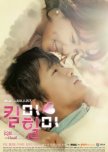 I didn't love this drama but I fell in love with it.
Story
A story that's great and when it unwraps it gets legendary and at the end you'll be crying and weeping that it ended too soon. The story is one of the best I've seen I'm keeping this section short so I won't spoil anything to the Kill me, Heal me virgins. What I do find lacking in the story is its underdevelopment of the side characters, but that's the only flaw I could find. :)
Acting/cast
Ji Sung is on my favorite actors of all time after this drama, I couldn't fathom someone acting 7 characters in one drama/film and that I could still take them serious but he pulled it off big time! Words can't describe how good he was and I don't think we can see a better performance from anyone after this. He needs to get awards every year only because of Kill me, Heal me! :)
Oh Ri Jin's character was weird at first and I didn't like her the first couple of episodes but she grew on me. Hwang Jung Eum for me is risky. I really liked her in Giant and the incarnation of money but some other shows of her I didn't like her at all.
Oh Ri Ohn was a great surprise for me. I never saw him in another show so I didn't have any expectations but he was great, and he was great throughout the whole drama, he had really funny scenes with Oh Ri Jin and Ahn Yo Na.
The rest from the cast was great too, there where a lot of famous actors and they filled their part within this drama.
Music
I saved a couple of songs from this drama onto my playlist on Youtube so it had great OST, I've seen better put it still upon par with other great OST's
Re watch Value
This is the kind of show you want to re watch so you can see all the great personality's again and to piece some broken puzzles you couldn't piece from watching it once. As of writing this review I re watched the first 10 episodes or so a couple of times and repeatedly re watched scenes from episodes including behind the scenes so it definitely had re watch value.
Was this review helpful to you?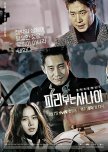 I can't believe no one has posted a review on this amazing and underrated drama! I really believe a lot of people on MDL should give this a try.
Story
The story of this drama is about a terrorist who calls himself the Pied Piper. This terrorist is controlling people to commit and act of terror. A negotiation team is set up and the two main protagonists in this drama both lost a loved one from one such act.
The story is really great and and the drama unfolds itself with each episode. And every episode the tension is getting higher until the very end! The only reason why I'm not giving the story a 10 is that there are still side story lines I felt where not fully completed.
Acting/Cast:
Acting was great overall, there are a lot of experienced actors as well as new faces but everyone was good. Shin Ha Kyun like always was great at its role, but Jo Yoon Hee not so much and I really had to get used to her, the only drama I have seen her before was Nine Times Time Travel but eventually she didn't bother me that much.
Music:
Music was good nothing special but still pretty good
Rewatch Value:
I don't rate any drama for a rewatch
Was this review helpful to you?