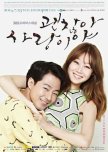 Its Okay, That's Love, definitely lives up to its hype.
With a perfect blend of all elements, romance, humor, friendship and melo, the plot undeniably comes as a breath of fresh air to us drama addicts.That could be attributed to the fact the writers had sketched about such realistic characters that not only had their good sides projected, but also their weaknesses and fears, and due to the story's intention to show that its alright to admit that you can be weak since we're human and all of us do need help in order to become strong again. To use the subject of mental illnesses to express this intention is very well appreciated.
PLOT: GETS A 10/10 , for making the drama so intriguing, entertaining and at the same time for trying to create awareness about mental disorders and its prejudices that we have created. Our main characters, Jang Jae Yeol , and Ji Hae Soo have been created as such refreshing and honest characters, who have been able to delve into a comfortable relationship with each other despite telling the other off frankly if they did something that bothered the other and this leading to quite a bit of arguments between the two which are nevertheless enjoyable ( most of the time). It also needs to be mentioned how no supporting character were sidelined to simply showcase the main characters, with each of them having their own stories, achievements and downfalls in their relationships and life.
Acting: Not going to give a special review for the acting since the very ensemble of the cast would give an idea. The actors had done a great job in convincing me throughout that they were not merely playing a role given to them but were indeed living it, especially EXO's D.O, who impressed me right from the start of the show and set the bar so high for idols who want to venture into acting.
Music: A drama cannot be without its OST'S , and the ones for IOTL prove just that. They intensified each and every moment in the scene, making it memorable for the audience. Specially mentioning EXO' s Chen, Davichi , and Punch for their vocals which are powerful, soothing and emotion-driven all at the same time.
Rewatch Value: Since I don't usually re-watch the dramas that I watch once, the score here would be pretty low, this might definitely not be the case for other viewers is what I feel.
Anyhow not necessarily a drama that could please everyone, but surely one that needs to be given a try!
Was this review helpful to you?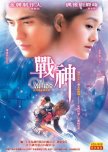 MARS
1 people found this review helpful
One hell of an emotional ride. I have absolutely no idea where I can start describing a drama as beautiful as this. Something that I started quite on impulse and didn't even think that I'd be able to finish but, in the end, I did and to add to that, cried many tears.
It's the first time that I've been this moved by the love of the main leads of a drama. I'm not even close to exaggerating when I say that I could actually feel their affection for each other through the screen. When one of them is going through pain, the other is too. The sort of love that's too pure to be true. And in the end the viewers end up being a complete and utter mess.
To be quite honest I'm very picky with dramas, MARS had many of the elements that I generally hate watching such as love triangles, where the other characters try to snatch the leads from each other, old quality video, messed up family problems etc. but despite all of it, I couldn't stop watching mainly because I got too attached to the leads, their tragic pasts, and my hope for them to get a happy ending.
Some of the things that I really appreciated was:
1) The leads although they seem like your typical bad boy and good girl from the summary, they're not. Our popular playboy Ling here is the emotional and sensitive one, and not to mention he was a very complex character. And the reserved girl Qi Luo is actually a strong and independent woman with many of the time her being the one to hold up Ling. Props to the actors who didn't even make it look like even a second was just acting
2) Except for just one or two characters (will not mention since I don't want to spoil anything) every negative character was portrayed in a very human light and even showed their willingness to change to become better people
3) It shows some of the really dark aspects of our society such as suicide, rape and how people are affected by it
4) Heart breaking sound track. Even after a long time if I still hear it again I'd probably be a freakin mess
5) Lastly as I've mentioned before the way the leads truly loved each other and how they cared more about the other than themselves. Its just rare for me to feel this way about a couple in any drama or movie. Sure, I will agree there were moments in the show where I've felt they were absolute fools, but I don't think I would cherish these two characters this much if they weren't.
This one is gonna be up there in my list of favorite dramas even if though I don't think I'm never going to rewatch this for the toll it gave on my emotions. Anyway If your deciding on whether to watch this based on my review just know that it does have a very happy ending ;)
Was this review helpful to you?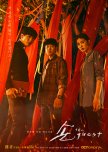 This review may contain spoilers
Tbh I had high hopes for this one. The premise itself was fresh to the world of kdramas and not to mention it was from OCN which pretty much has some of the best thriller/crime dramas around.
But unfortunately, this one didn't work too well for me for several reasons .
-Stuff that I didn't like:
*Messy plot- I feel like the script writer had this great idea on how to keep things in suspense and build the tension and shit but it didn't translate that way on screen and ended up just being frustrating . The reason I first dropped this in the 10th ep was that it just kept on dragging along in circles without any sort of major discovery. Up until then I had to force myself to complete an episode. Luckily though, it did improve a lot from then on wards , but that doesn't make up for the fact that they just wasted all those eps without getting to the point.
*Under utilization of certain characters: I'm talking about Yook Gwang (hyung) and Detective Goh here. Those two characters could have definitely been of more use . Especially Detective Goh who was kept in the dark way more than necessary. Both of them could have worked together with the 3 leads as a complete team. Also they should've been made to interact more with each other - felt like they missed great opportunities for some comic relief there. Not to mention that if a season 2 is in the works killing off Yook Gwang hyung wasn't really a necessary option, in my eyes that is.
*Mateo- I watched The Guest for Kim Jae Wook but the entire show I was left feeling sorry for him. Such a talented actor but it was a waste for him to take on this role. There was nothing that drew me to his character. I'd dare say that he was even more of a bland character than Yoon hwa pyung. The amount of times I had to face palm myself because his emotions clouded his reasoning . Though I could understand him it was frustrating to see him go back and forth on whether he should just trust hwa pyung or not, and he pretty much had no tactic at all -we see that when he interrupted the mass by Father Yang to confront Park il do, which in my view was a pretty stupid thing to do without thinking of its consequences.
*Centering on Yoon Hwa Pyung way too much: I wished they made the story in a way that it would center on the 3 leads equally. There was too much of needless focus on YHP (who wasn't really a spectacular character to begin with) leading to some characters like Mateo who had the potential to rise up not being able to.
* The same with Mateo , the three leads were way too emotional for my liking sometimes.
- However the drama wasn't a complete failure
there were things I did like, such as:
*The ''possessed'' acting from the side cast- This is something NO ONE can argue about! These people literally carried the show almost taking away the spotlight from the main leads. They reminded me again and again why I could never become an actress -like how do you act all out in front of the camera and entire crew like that?? Especially in those exorcism scenes where they have to scream, "PARK IL DOOOO!!" and throw up all that water while the main three leads watch you do that ( let me tell you if I had to do that in front of Kim jae wook, I'd pretty much die of embarrassment lol)
*Kim Dong Wook's acting- I've never kept tabs on his previous works so I didn't know what to expect, but the man absolutely outdid himself. It didn't feel like he was acting at all, just actually living as Yun Hwa Pyung in the way he talks, laughs, cries , etc... Also that difference in expression when he got possessed by PID was clear and distinct from YHP. His character itself was nothing great in my opinion but Kim Dong Wook's acting made him really lovable.
*Kang Gil Young- Newest entry into my list of girl crushes. Unlike the plot, her character was written pretty well. I love how they made her the most physically strong out of the 3 leads (yes, I enjoy seeing females kick ass) and I adore how she's her own person and doesn't take shit from anyone. Also her partnership with detective Goh is one that I looked forward to seeing in every ep.
*Chemistry between the 3 leads- I dropped the drama in between and picked it up after so long cause I missed their friendship ( should have added that in one of the tags) . It was the thing that actually managed to save this whole show. The sea scene in the last episode with Mateo and Gil Young trying their best to save Hwa Pyung was pretty legendary I'd say .
*Park Hong Joo- she was just weird . But it works so well on her I couldn't hate her XD. She'd probably go down as one of my favorite female characters/villans
-------------------------------------------------------------------------------------------------------------------------------------------------
Anyway all the OST's were really nice especially 'Somewhere', so I'll be listening to that a lot.
I don't really re-watch a lot of dramas , especially ones like this that have their story all over the place, so yeah the re-watch value's pretty low for me.
Thanks for reading!
Was this review helpful to you?