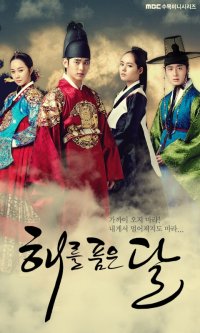 I watched this drama because of its good ratings and reviews. I'd say they're really well-deserved! For me, it is a great drama for many reasons. TMTETS was my first historical drama and after watching this, I would love to try more sageuks. It was truly beautiful to watch - the costumes, places, all the historical stuff, not to mention the good-looking actors! It was way too far from the boring drama I expected it to be.
STORY - Interesting storyline! It has great drama, touching romance, some suspense and action, (somehow annoying) politics, and humorous moments. And it gets more and more exciting as the story unfolded. I was easily moved with the story. What else could you ask for? I didn't expect to have lots of laughs from this drama. And of course, you'll see a lot of sad scenes, a lot of crying. But it wasn't until the last episode that I cried my eyes out! Really. Some were really heartbreaking. Some was just too illogical, and too sad, to happen. Other than that, the ending was lovely. (You'll laugh with still tears on your eyes.)
However, I can't get away with its downsides. I think the drama lost some of its energy on the second half. (Or I guess the first episodes were just too good!) I won't say there was no boring moment because there was some time that I just wanted to skip episodes and proceed to the last, I just find it predictable. (But I'm glad I didn't or else I could have lost the story.) BTW, I hate it when one character just can't move on, being so martyr, when he deserves to be happy.
ACTING/CAST - I loved to watch this drama bec. of Jung Il Woo. But in the end, I also learned to love Kim Soo Hyun. For his superb acting, and looks. He gave justice to his role as the King. (Young Lee Hwon was equally amazing.) I couldn't say any flaw. As for Il woo, he has always been good. Though I think I love his character here less. Han Ga In was a real beauty, but I honestly thing the younger Yeon Woo did her role better. I also enjoyed watching the side characters, each of them. The younger actors also did a great job that I quite got sad when their characters got older.
MUSIC - I love Back in Time and the instrumentals. I thinks they we're all perfect for the diff. moods of the series. But to be honest, I didn't get to appreciate its OST until I listened to it after finishing the drama.
REWATCH VALUE - I'm not into rewatching but I suppose I will still watch it in the distant future. :)
OVERALL - I give it a 9 overall. I love it to bits. Definitely a must-see. =))
Was this review helpful to you?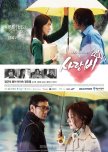 A series you would either love or hate. In my case, I really, really love this series! :)) The story was so captivating and it wasn't hard for me to love the two main leads as they portray two different roles each. And it amazed me how well they played the two different characters. The cinematography was superb, sceneries taken so beautifully (70's scenes, winter and diamond snow scenes, raining scenes), with an amazing OST that fits in the mood the scene wanted to portray.
The first 4 episodes might be too slow-paced but I guess, it was done to show how love in the '70s was! As it proceed to the modern day love story of Joon and Ha Na, the story became more fun and exciting as the love between the two blossom. Another thing I like about it was that the guy gets to like the girl first before she did :> Though the drama became draggy at some times, it will generally touch your heart as it depicts a real LOVE STORY. It would be one of the shows that I would keep loving for a long time.
If you're looking for a drama that will show pure and heartfelt romance, this drama is a must-watch ;)
Was this review helpful to you?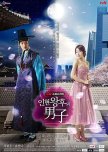 So cute, entertaining, refreshing and, soooo romantic! :))
STORY: The storyline for me was well done. It captured my interest from the very first episode. It seems like everything made sense. This is me first time-traveling drama and I'd say that I always looked forward to shifts of time from joseon to present and vice versa. The romance was so good to watch that I always asked for more! I love how they loved each other and withstand time, memory, and everything that was on their way.
What I like best about the story is that it's not predictable at all. No cliches. Just when you taught everything is fine, some twist will come up that would either excites you or break your heart.
The ending was very memorable. Very satisfying. Loved it!
ACTING/CAST: It's the first time I got so engaged with the two leads. Their chemistry is undeniable. I like them so much together! (And the kisses. Just omg.):D Yoo In Ha was great. She pulled off her role well! Whether she's the air-headed, high-spirited Hee Jin or the lover of Bung do who always wants him by her side. You could really feel the emotions overflowing! Ji Hyun Woo was amazing in his own way. He did look so smart and charming. I easily fell inlove with his side grin. :) The second lead did great just the same. I actually like him first before the Hyun Woo. lol.
MUSIC: It was good, though not the best. I personally love Same Sky, different Time. I also find the instrumentals good to the ears!
REWATCH VALUE: 7! :) Simpy because I don't like rewatching.
OVERALL: One of the best romcom drama. Go and watch it!
Was this review helpful to you?